Science on COVID, VITT constantly changing: A look at how doctors keep up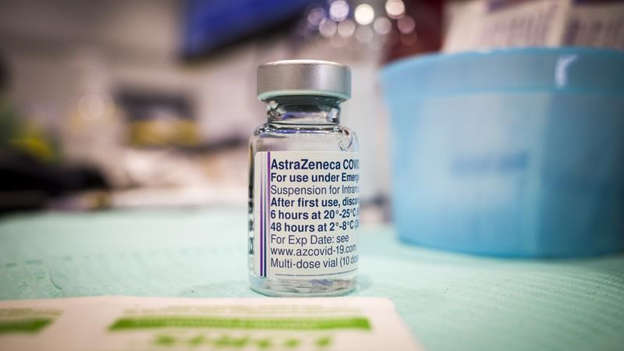 Dr. Ben Chan remembers hearing the preliminary reports back in March of blood clots appearing in a handful of European recipients of the Oxford-AstraZeneca COVID-19 vaccine.
The global health expert with the University of Toronto followed the developments closely over ensuing weeks as researchers went from examining what was going on to determining how to diagnose and treat it.
The disorder, characterized by low platelet counts, is now called vaccine-induced thrombotic thrombocytopenia, or VITT. It continues to be an exceedingly rare side effect seen in a small number of recipients of adenovirus vector vaccines.
The science surrounding VITT continues to evolve quickly, and medical professionals have found themselves bombarded with developments, including changing guidance on patient care.
"In my 30-plus years working in the medical system, I don't think I've ever seen such a short time period between discovering something, figuring out how to manage it, and getting the information out into the field," says Chan.
When a time-sensitive issue like VITT arises, there are multiple ways urgent updates make their way to physicians, nurses and ER staff, note several experts who say the public can feel confident the health system has kept pace with new discoveries.
Dr. Michael Hill, a neuroscience professor at the University of Calgary, says communication varies from province to province and involves multiple avenues, but the goal is to reach hospital staff "very quickly."
"When you try to get a message out to a huge number of people, you have to do it in a multifaceted way," says Hill, also director of the stroke unit for the Calgary Stroke Program.
"You can't just depend on one communication channel."
He notes a bulletin this week from Alberta Health Services reached approximately 100,000 emergency room doctors, nurses, internists and neurologists via a system-wide email before being posted around hospitals in physical form.
In Ontario, the province's Science Table recently shared updated guidance that included an extension of the time frame of VITT symptom onset to 4-to-28 days, a change from 4-to-20 days. Chan, who helped author the document, says the update was emailed to various groups.
Meanwhile, over at the Unity Health Network in Toronto, hospital staff use various platforms including email, meetings and WhatsApp group chats to ensure they're up to date on the latest science, says Dr. Erin O'Connor, deputy chief of the network's emergency department.
She says social media has also played a role as medical professionals pay closer attention than ever to what global colleagues tweet about their own research or other notable studies.
"It's fascinating how information has been disseminated in the time of COVID," says O'Connor. "Everything is changing so rapidly. I mean, some protocols have changed every couple of weeks as we learn more."
Just this past Friday, an article published in the Canadian Medical Association Journal dismissed initial notions VITT affects mostly younger women and called on doctors and staff to be alert for anyone with possible symptoms.
The article highlighted the case of a 63-year-old man who developed signs 20 days after receiving his AstraZeneca vaccine.
As of Thursday, there were 18 confirmed cases of VITT in Canada — out of more than two million doses of AstraZeneca administered — with 10 more under review. Three Canadians have died.
Most provinces announced last week they'll no longer offer AstraZeneca as a first-dose option.
Provinces have also issued guidance on symptoms to watch for — including persistent, severe headache; blurred vision; chest, back or abdominal pain; swelling in a limb and multiple bruises — along with information on how to diagnosis and treat the disorder.
At the federal level, Health Canada issues information on vaccine safety concerns, and along with the Public Health Agency of Canada, has put together "a network of clotting (and) hematology specialists across the country," available for consultations, says chief medical adviser Dr. Supriya Sharma.
Sharma adds it's up to provincial and territorial governments to inform front-line health professionals who could see potential VITT cases.
Keeping up with an ever-evolving scientific landscape is part of a doctor's job.
Chan notes Canadian doctors must earn continuing education credits to remain certified with their specialty societies, with each credit roughly equivalent to an hour of lectures, reading or group study. The minimum is 50 credits per year for family doctors and 80 for specialists.
While VITT can represent challenges as a novel disorder, blood clots themselves are not new.
O'Connor says triage nurses — a patient's first point of contact in an emergency room — have been trained to spot potential clot symptoms long before VITT emerged.
Hill says the difference now is they'll ask patients whether they've received the AstraZeneca vaccine when presenting with possible VITT signs.
Concerns arose last week when a woman with VITT symptoms was reportedly turned away from an emergency room in Edmonton. The woman went to another hospital, where a CT scan revealed a blood clot, and she died shortly after.
Chan, who didn't know the specific context of the woman's case, says human error does sometimes happen in medicine. But, he adds the public should feel confident health professionals know what to look for.
"It's important that patients who have symptoms like severe headache or bleeding after vaccination seek care immediately and ask that VITT be ruled out," he says.
— With files from Mia Rabson in Ottawa
This report by The Canadian Press was first published May 16, 2021.
Melissa Couto Zuber, The Canadian Press
Two charged in Saskatchewan Mountie's death make first court appearance in Regina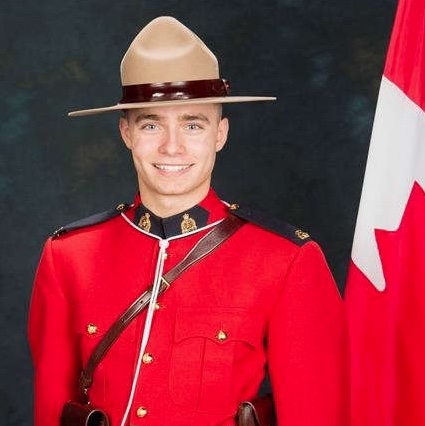 REGINA — Two people accused of killing a Mountie by hitting him with a truck in rural Saskatchewan made their first appearance in court Monday.
Alphonse Stanley Traverse, 41, and Marlene Velma Louise Pagee, 42, have been charged with manslaughter in the weekend death of Const. Shelby Patton.
RCMP have said the 26-year-old officer died Saturday after he stopped a suspected stolen truck in the small town of Wolseley, 95 kilometres east of Regina.
Patton was hit by the truck before it sped off. The officer died at the scene.
Pagee and Traverse were arrested two hours later in a field outside Francis, a town about 80 kilometres southwest of where the officer was killed.
They also face charges of failing to stop after an accident resulting in death as well as of theft of a motor vehicle. Pagee is also charged with possession of a controlled substance.
They appeared in a Regina court in person. Pagee is to be back in court Friday, while Traverse is scheduled for a video appearance on Monday.
Both are from Winnipeg and RCMP have said the truck was stolen in Manitoba. Winnipeg police said they could not provide any information about the investigation.
"The tragic, senseless death of Const. Shelby Patton is being investigated by Saskatchewan RCMP," Winnipeg police Const. Rob Carver wrote in an email.
Manitoba court records show Traverse and Pagee have been in and out of jail for multiple convictions, including theft and break and enter. In 2006, Pagee was found guilty for operating a motor vehicle while being pursued by police.
Both face outstanding charges in Manitoba for unrelated offences.
Meanwhile, a memorial of flowers continued to grow at the Indian Head detachment where Patton was posted.
He had been a Mountie for just over six years and worked at the detachment since 2015. Before that, he was briefly on assignment at Parliament Hill.
Saskatchewan RCMP Assistant Commissioner Rhonda Blackmore said officers have appreciated the outpouring of support and condolence messages.
"These messages help us through this difficult time. I would like to thank everyone who took the time to let us know they share our grief," Blackmore said in a statement.
This report by The Canadian Press was first published June 14, 2021.
— By Kelly Geraldine Malone in Winnipeg
The Canadian Press
Putin likens Russian crackdown to arresting Capitol rioters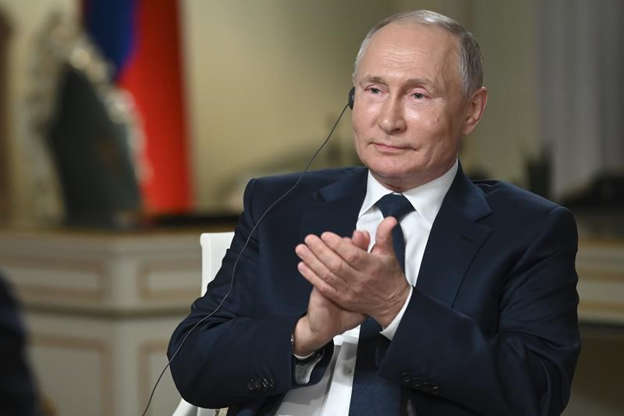 MOSCOW (AP) — Russian President Vladimir Putin, who is to meet President Joe Biden at a summit Wednesday, has suggested that the hundreds of people arrested for rioting at the U.S. Capitol are being subjected to "persecution for political opinions."
Putin is likely to come under strong criticism from Biden at their meeting in Geneva for moves against his political opponents in Russia, particularly the imprisonment of opposition leader Alexei Navalny, the detention of thousands of demonstrators protesting his arrest, and the outlawing of Navalny's organizations as extremist.
"You are presenting it as dissent and intolerance toward dissent in Russia. We view it completely differently," he said in an interview with NBC News broadcast Monday. He then pointed to the Jan. 6 insurrection in Washington when protesters barged into the Capitol to try to halt the count of electoral votes to certify Biden's election victory over Donald Trump.
"Do you know that 450 individuals were arrested after entering the Congress? … They came there with political demands," he said.
Although the protests that erupted across Russia after Navalny's arrest in January were unsanctioned, demonstrators were largely peaceful and did not enter government buildings or cause significant property damage, unlike the Capitol riot.
Putin also reiterated denials that the Kremlin was behind last year's poisoning of Navalny with a nerve agent that nearly killed him.
"We don't have this kind of habit, of assassinating anybody," Putin said.
"Did you order the assassination of the woman who walked into the Congress and who was shot and killed by a policeman?" Putin said, referring to Trump supporter Ashli Babbitt, who was fatally shot by a Capitol Police officer as she tried to climb through a window that led to the House floor.
At a news conference after a NATO summit Monday in Brussels, Biden declined to assess how he'll measure the success of his meeting with Putin because "the last thing anyone would do is negotiate in front of the world press."
Biden described Putin as "bright," "tough" and a "worthy adversary." But he indicated he would remain wary of any commitments coming out of their meeting, saying he would "verify first and then trust" the Russian leader.
He also suggested he'd be looking for areas of agreement with the Russian president, while also warning him against continued aggression towards the U.S.
"I'm gonna make clear to President Putin that there are areas where we can cooperate, if he chooses, and if he chooses not to cooperate and acts in a way that he has in the past relative to cybersecurity and other activities, then we will respond, we will respond in kind," he said.
In his NBC interview, Putin sharply dismissed the cyberattack allegations against the U.S. as baseless.
"Where is the evidence? Where is proof? It's becoming farcical," Putin said. "We have been accused of all kinds of things — election interference, cyberattacks and so on and so forth — and not once, not once, not one time, did they bother to produce any kind of evidence or proof, just unfounded accusations."
In April, the United States announced the expulsion of 10 Russian diplomats and new sanctions connected to the so-called SolarWinds cyberattack in which several U.S. government branches experienced data breaches. U.S. officials blamed the Russian foreign intelligence service.
In May, Microsoft officials said the foreign intelligence service appeared to be linked to an attack on a company providing services to the U.S. Agency for International Development.
At the summit, Biden also is expected to raise the case of two Americans imprisoned in Russia: Paul Whelan, who was convicted of espionage, and Trevor Reed, convicted of assaulting police while drunk. U.S. officials say both were convicted in biased trials on flimsy evidence.
Putin said of Reed, a 29-year-old former Marine: "He's just a drunk and a troublemaker."
Putin brushed off one possible source of tension in the upcoming summit: Biden's claim that he once told Putin he considered the Russian leader soulless.
"I do not remember this particular part of our conversations," Putin said.
—-
Associated Press writer Alexandra Jaffe in Washington contributed.
The Associated Press