Satellite photos show aftermath of Abu Dhabi oil site attack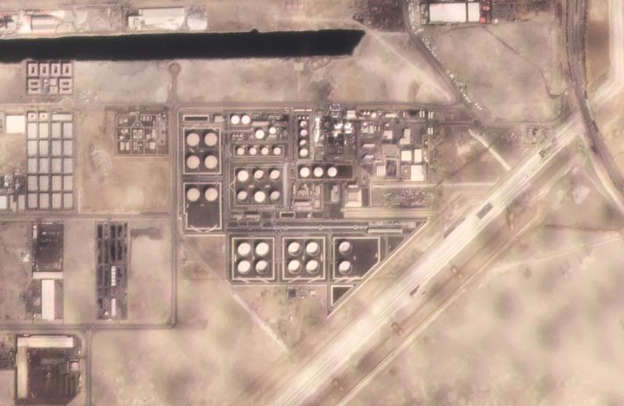 DUBAI, United Arab Emirates (AP) — Satellite photos obtained by The Associated Press on Tuesday appear to show the aftermath of a fatal attack on an oil facility in the capital of the United Arab Emirates claimed by Yemen's Houthi rebels.
The attack brought the long-running Yemen war into Emirati territory on Monday. That conflict raged on overnight with Saudi-led airstrikes pounding Yemen's capital, Sanaa, killing and wounding civilians.
Meanwhile, fears over new disruptions to global energy supplies after the Abu Dhabi attack pushed benchmark Brent crude to its highest price in years.
The images by Planet Labs PBC analyzed by the AP show smoke rising over an Abu Dhabi National Oil Co. fuel depot in the Mussafah neighborhood of Abu Dhabi after the attack. Another image taken shortly after appears to show scorch marks and white fire-suppressing foam deployed on the grounds of the depot.
The Abu Dhabi National Oil Co., known by the acronym ADNOC, is the state-owned energy firm that provides much of the wealth of the UAE, a federation of seven sheikhdoms on the Arabian Peninsula and also home to Dubai.
ADNOC did not respond to questions from the AP asking about the site and damage estimates from the attack. The company had said the attack happened around 10 a.m. Monday.
"We are working closely with the relevant authorities to determine the exact cause and a detailed investigation has commenced," ADNOC said in an earlier statement.
The attack killed two Indian nationals and one Pakistani as three tankers at the site exploded, police said. Six people were also wounded at the facility, which is near Al-Dhafra Air Base, a massive Emirati installation that is also home to American and French forces.
Another fire also struck Abu Dhabi International Airport, though damage in that attack could not be seen. Journalists have not been able to view the sites attacked and state-run media have not published photographs of the areas.
Police described the assault as a suspected drone attack. The Houthis claimed they used cruise and ballistic missiles in the attack, without offering evidence.
Meanwhile Tuesday, the Saudi-led coalition fighting in Yemen announced it had started a bombing campaign targeting Houthi sites in the capital of Sanaa. It said it also struck a drone-operating base in Nabi Shuaib Mountain near Sanaa.
Overnight videos released by the Houthis showed damage, with the rebels saying the airstrikes killed at least 14 people. Sanaa resident Hassan al-Ahdal said one airstrike hit the house of Brig. Gen. Abdalla Kassem al-Junaid, who heads the Air Academy. He said at least three families were living in the house. Another adjunct house with a four-member family was damaged.
The Saudi-led coalition has faced international criticism for airstrikes hitting civilian targets during the war.
For hours Monday, Emirati officials did not acknowledge the Houthi claims over the Abu Dhabi attack, even as other countries condemned the assault. Senior Emirati diplomat Anwar Gargash broke the silence on Twitter, saying that Emirati authorities were handling the rebel group's "vicious attack on some civilian facilities" with "transparency and responsibility."
The office of South Korean President Moon Jae-in, who had been in the Emirates on a state visit, said he spoke to Abu Dhabi's powerful Crown Prince, Sheikh Mohammed bin Zayed Al Nahyan, immediately after the attack.
The statement quoted Sheikh Mohammed as saying the attack had been "anticipated." The two had been scheduled to meet during Moon's visit but the event had been cancelled prior to the attack over an "unforeseen and urgent matter of state," according to Moon's office.
The Emirati Foreign Ministry did not immediately respond to a request for comment over Moon's statement.
Fears over future attacks reaching the UAE, a major oil producer and OPEC member, helped push Brent crude oil prices to their highest level in seven years. On Tuesday, a barrel of Brent crude traded at over $87.50 a barrel, a price unseen since October 2014.
Although the UAE has largely withdrawn its own forces from Yemen, it is still actively engaged in the conflict and supports Yemeni militias fighting the Houthis.
The incident comes as the Houthis face pressure and are suffering heavy losses on the battlefields. Yemeni government forces, allied and backed by the UAE, have pushed back the rebels in key provinces. Aided by the Emirati-backed Giants Brigades, the government forces took back the province of Shabwa earlier this month in a blow to Houthi efforts to complete their control of the entire northern half of Yemen.
While Emirati troops have been killed over the course of the conflict, now in its eight year, the war has not directly affected daily life in the wider UAE, a country with a vast foreign workforce.
___
Associated Press writers Isabel DeBre in Dubai, Samy Magdy in Cairo and Kim Tong-hyung in Seoul, South Korea, contributed to this report.
___
Follow Jon Gambrell on twitter at www.twitter.com/jongambrellAP.
Jon Gambrell, The Associated Press
The Real Reason for Record Gas Prices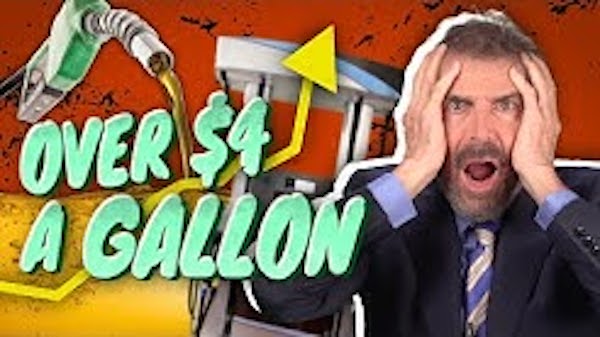 Who's to blame for record high gas prices which in turn have made EVERYTHING more expensive?
Politicians are using the playbook of environmental activists who want desperately to slow everything down, every business, and every single person (who can't afford endless price hikes).
Here's Emmy Award winning journalist John Stossel.
=====
From StosselTV
Putin! Price gouging! Excess profit! Politicians blame the wrong things for record gas prices. Politicians say higher prices are caused by "corporate greed." Nonsense. Greed is a constant. Companies are always greedy. They were just as greedy when prices dropped. "If big oil could raise prices anytime they wanted … then why were they so cheap in 2020?" asks Ben Lieberman of the Competitive Enterprise Institute. He points out that the record price "all comes down to cutting back on supplies." Exactly. Prices change because of supply and demand. Politicians, pushed by environmental activists, have restricted oil production.
——– Don't miss a single video from Stossel TV. Sign up here: https://www.johnstossel.com/#subscribe ——–
John Stossel
Libertarian journalist John Stossel created Stossel TV to explain liberty and free markets to young people. Prior to Stossel TV he hosted a show on Fox Business and co-anchored ABC's primetime newsmagazine show, 20/20. Stossel's economic programs have been adapted into teaching kits by a non-profit organization, "Stossel in the Classroom." High school teachers in American public schools now use the videos to help educate their students on economics and economic freedom. They are seen by more than 12 million students every year. Stossel has received 19 Emmy Awards and has been honored five times for excellence in consumer reporting by the National Press Club. Other honors include the George Polk Award for Outstanding Local Reporting and the George Foster Peabody Award.
Alberta premier visits U.S. capital to talk North American energy security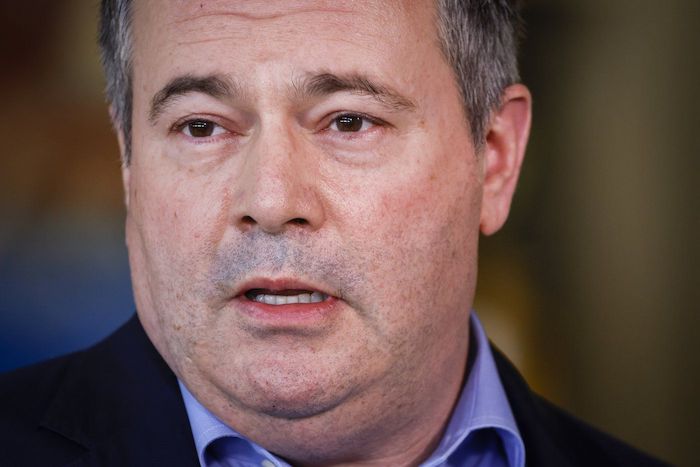 Washington – Alberta Premier Jason Kenney is in Washington in an effort to convince Capitol Hill lawmakers that his province is their best bet for North American energy security.
Kenney is meeting with journalists today in advance of his testimony Tuesday before the Senate Committee on Energy and Natural Resources.
That hearing, to explore the "energy and minerals" partnership between Canada and the U.S., will also feature virtual testimony from Natural Resources Minister Jonathan Wilkinson.
Nathalie Camden, Quebec's deputy minister of mines, and Electricity Canada president Francis Bradley are also scheduled to testify.
Alberta Energy Minister Sonya Savage and Environment Minister Jason Nixon are part of Kenney's delegation.
Tuesday's hearing comes at the invitation of the committee's chairman, West Virginia Sen. Joe Manchin — a moderate Democrat and a critical swing vote in the evenly divided Senate — who paid a high-profile visit to Alberta last month.
Kenney has long been a vocal champion of the role Alberta plays as a reliable and trustworthy source of energy to the U.S., a message he believes resonates even more since the Russian invasion of Ukraine began in February.
And Manchin has proven a valuable ally, as a vocal critic of U.S. President Joe Biden's Day 1 decision to cancel the controversial Keystone XL pipeline expansion between Alberta's oilsands and refineries on the Gulf Coast.
"The Keystone XL pipeline is something we should have never abandoned. Now we wish we hadn't," Manchin said during his visit.
The White House, meanwhile, has repeatedly rejected the idea that allowing the project to go ahead would have eased the pressure on gasoline prices in the U.S., which have spiked due to rampant inflation and widespread international bans on the import of Russian energy.
But Kenney's visit this week may have as much to do with turbulent domestic politics in Alberta as with the shifting global geopolitical landscape.
Kenney returns home Wednesday, when he will learn the results of a United Conservative Party vote on whether he should continue as leader and premier.
Just last week, he rejected "unequivocally, period, full stop" the idea of calling an election a full year ahead of schedule in hopes of restoring a measure of party unity and maintaining his grip on power.
The governing party has been roiled by bitter infighting in recent months, including public criticism of Kenney from within his own caucus, that will culminate Wednesday in the results of the leadership review.
This report by The Canadian Press was first published May 16, 2022.