Satellite photos show aftermath of Abu Dhabi oil site attack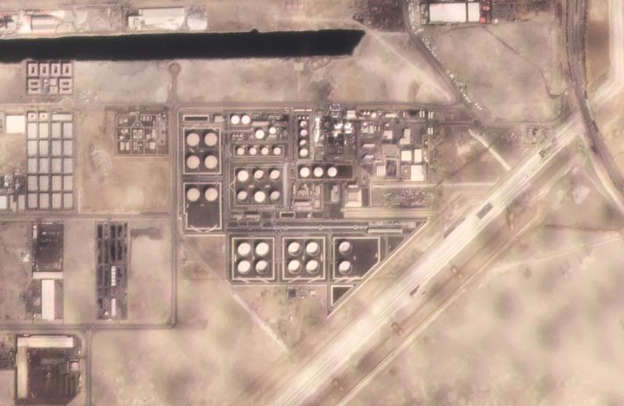 DUBAI, United Arab Emirates (AP) — Satellite photos obtained by The Associated Press on Tuesday appear to show the aftermath of a fatal attack on an oil facility in the capital of the United Arab Emirates claimed by Yemen's Houthi rebels.
The attack brought the long-running Yemen war into Emirati territory on Monday. That conflict raged on overnight with Saudi-led airstrikes pounding Yemen's capital, Sanaa, killing and wounding civilians.
Meanwhile, fears over new disruptions to global energy supplies after the Abu Dhabi attack pushed benchmark Brent crude to its highest price in years.
The images by Planet Labs PBC analyzed by the AP show smoke rising over an Abu Dhabi National Oil Co. fuel depot in the Mussafah neighborhood of Abu Dhabi after the attack. Another image taken shortly after appears to show scorch marks and white fire-suppressing foam deployed on the grounds of the depot.
The Abu Dhabi National Oil Co., known by the acronym ADNOC, is the state-owned energy firm that provides much of the wealth of the UAE, a federation of seven sheikhdoms on the Arabian Peninsula and also home to Dubai.
ADNOC did not respond to questions from the AP asking about the site and damage estimates from the attack. The company had said the attack happened around 10 a.m. Monday.
"We are working closely with the relevant authorities to determine the exact cause and a detailed investigation has commenced," ADNOC said in an earlier statement.
The attack killed two Indian nationals and one Pakistani as three tankers at the site exploded, police said. Six people were also wounded at the facility, which is near Al-Dhafra Air Base, a massive Emirati installation that is also home to American and French forces.
Another fire also struck Abu Dhabi International Airport, though damage in that attack could not be seen. Journalists have not been able to view the sites attacked and state-run media have not published photographs of the areas.
Police described the assault as a suspected drone attack. The Houthis claimed they used cruise and ballistic missiles in the attack, without offering evidence.
Meanwhile Tuesday, the Saudi-led coalition fighting in Yemen announced it had started a bombing campaign targeting Houthi sites in the capital of Sanaa. It said it also struck a drone-operating base in Nabi Shuaib Mountain near Sanaa.
Overnight videos released by the Houthis showed damage, with the rebels saying the airstrikes killed at least 14 people. Sanaa resident Hassan al-Ahdal said one airstrike hit the house of Brig. Gen. Abdalla Kassem al-Junaid, who heads the Air Academy. He said at least three families were living in the house. Another adjunct house with a four-member family was damaged.
The Saudi-led coalition has faced international criticism for airstrikes hitting civilian targets during the war.
For hours Monday, Emirati officials did not acknowledge the Houthi claims over the Abu Dhabi attack, even as other countries condemned the assault. Senior Emirati diplomat Anwar Gargash broke the silence on Twitter, saying that Emirati authorities were handling the rebel group's "vicious attack on some civilian facilities" with "transparency and responsibility."
The office of South Korean President Moon Jae-in, who had been in the Emirates on a state visit, said he spoke to Abu Dhabi's powerful Crown Prince, Sheikh Mohammed bin Zayed Al Nahyan, immediately after the attack.
The statement quoted Sheikh Mohammed as saying the attack had been "anticipated." The two had been scheduled to meet during Moon's visit but the event had been cancelled prior to the attack over an "unforeseen and urgent matter of state," according to Moon's office.
The Emirati Foreign Ministry did not immediately respond to a request for comment over Moon's statement.
Fears over future attacks reaching the UAE, a major oil producer and OPEC member, helped push Brent crude oil prices to their highest level in seven years. On Tuesday, a barrel of Brent crude traded at over $87.50 a barrel, a price unseen since October 2014.
Although the UAE has largely withdrawn its own forces from Yemen, it is still actively engaged in the conflict and supports Yemeni militias fighting the Houthis.
The incident comes as the Houthis face pressure and are suffering heavy losses on the battlefields. Yemeni government forces, allied and backed by the UAE, have pushed back the rebels in key provinces. Aided by the Emirati-backed Giants Brigades, the government forces took back the province of Shabwa earlier this month in a blow to Houthi efforts to complete their control of the entire northern half of Yemen.
While Emirati troops have been killed over the course of the conflict, now in its eight year, the war has not directly affected daily life in the wider UAE, a country with a vast foreign workforce.
___
Associated Press writers Isabel DeBre in Dubai, Samy Magdy in Cairo and Kim Tong-hyung in Seoul, South Korea, contributed to this report.
___
Follow Jon Gambrell on twitter at www.twitter.com/jongambrellAP.
Jon Gambrell, The Associated Press
Saudi Arabia is slashing oil supply. It could mean higher gas prices for US drivers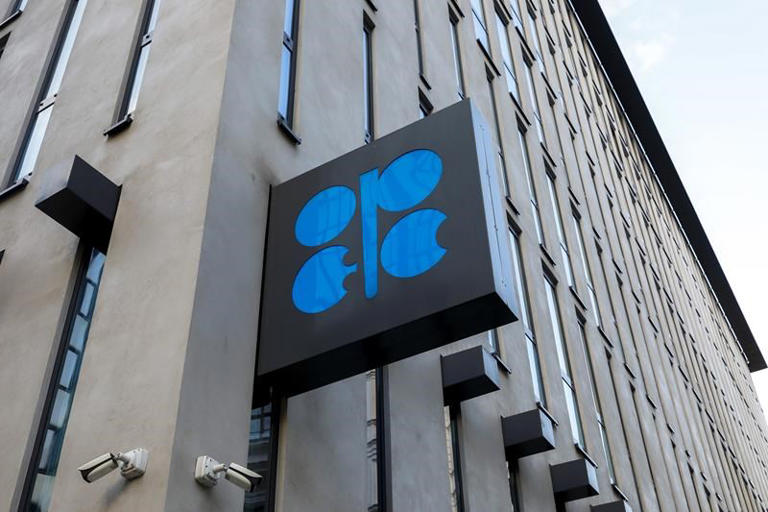 FRANKFURT, Germany (AP) — Saudi Arabia will reduce how much oil it sends to the global economy, taking a unilateral step to prop up the sagging price of crude after two previous cuts to supply by major producing countries in the OPEC+ alliance failed to push oil higher.
The Saudi cut of 1 million barrels per day, to start in July, comes as the other OPEC+ producers agreed in a meeting in Vienna to extend earlier production cuts through next year.
Calling the reduction a "lollipop," Saudi Energy Minister Abdulaziz bin Salman said at a news conference that "we wanted to ice the cake." He said the cut could be extended and that the group "will do whatever is necessary to bring stability to this market."
The new cut would likely push up oil prices in the short term, but the impact after that would depend on whether Saudi Arabia decides to extend it, said Jorge Leon, senior vice president of oil markets research at Rystad Energy.
The move provides "a price floor because the Saudis can play with the voluntary cut as much as they like," he said.
The slump in oil prices has helped U.S. drivers fill their tanks more cheaply and gave consumers worldwide some relief from inflation.
"Gas is not going to become cheaper," Leon said. "If anything, it will become marginally more expensive."
That the Saudis felt another cut was necessary underlines the uncertain outlook for demand for fuel in the months ahead. There are concerns about economic weakness in the U.S. and Europe, while China's rebound from COVID-19 restrictions has been less robust than many had hoped.
Saudi Arabia, the dominant producer in the OPEC oil cartel, was one of several members that agreed on a surprise cut of 1.6 million barrels per day in April. The kingdom's share was 500,000. That followed OPEC+ announcing in October that it would slash 2 million barrels per day, angering U.S. President Joe Biden by threatening higher gasoline prices a month before the midterm elections.
All told, OPEC+ has now dropped production on paper by 4.6 million barrels a day. But some countries can't produce their quotas, so the actual reduction is around 3.5 million barrels per day, or over 3% of global supply.
The previous cuts gave little lasting boost to oil prices. International benchmark Brent crude climbed as high as $87 per barrel but has given up its post-cut gains and been loitering below $75 per barrel in recent days. U.S. crude has recently dipped below $70.
That has helped U.S. drivers kicking off the summer travel season, with prices at the pump averaging $3.55, down $1.02 from a year ago, according to auto club AAA. Falling energy prices also helped inflation in the 20 European countries that use the euro drop to the lowest level since before Russia invaded Ukraine.
The Saudis need sustained high oil revenue to fund ambitious development projects aimed at diversifying the country's economy.
The International Monetary Fund estimates the kingdom needs $80.90 per barrel to meet its envisioned spending commitments, which include a planned $500 billion futuristic desert city project called Neom.
The U.S. recently announced oil purchases to replenish its Strategic Petroleum Reserve — after Biden announced the largest release from the reserve in American history last year — in an indicator that U.S. officials may be less worried about OPEC cuts than in months past.
While oil producers like Saudi Arabia need revenue to fund their state budgets, they also have to take into account the impact of higher prices on oil-consuming countries.
Oil prices that go too high can fuel inflation, sapping consumer purchasing power and pushing central banks like the U.S. Federal Reserve toward further interest rate hikes that can slow economic growth.
The Saudi production cut and any increase to oil prices could add to the profits that are helping Russia pay for its war against Ukraine. Russia has found new oil customers in India, China and Turkey amid Western sanctions designed to limit Moscow's crucial energy income.
However, higher crude prices risk complicating trade by the world's No. 3 oil producer if they exceed the $60-per-barrel price capimposed by the Group of Seven major democracies.
Russia has found ways to evade the price cap through "dark fleet" tankers, which tamper with location data or transfer oil from ship to ship to disguise its origin. But those efforts add costs.
Under the OPEC+ deal, Russian Deputy Prime Minister Alexander Novak said Moscow will extend its voluntary cut of 500,000 barrels a day through next year, according to Russian state news agency Tass.
But Russia might not be following through on its promises. Moscow's total exports of oil and refined products such as diesel fuel rose in April to a post-invasion high of 8.3 million barrels per day, the International Energy Agency said in its April oil market report.
___
AP reporter Fatima Hussein contributed from Washington.
___
Suncor to cut 1,500 jobs by end of year, employees informed Thursday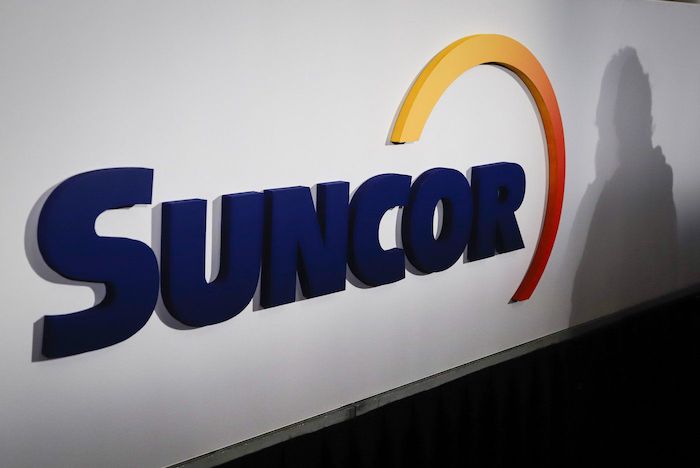 A Suncor logo is shown at the company's annual meeting in Calgary, Thursday, May 2, 2019. Suncor on Thursday said is would lay off 1,500 workers by the end of 2023. THE CANADIAN PRESS/Jeff McIntosh
Suncor Energy Inc. says it will cut 1,500 jobs by the end of the year in an effort to reduce costs and improve the company's lagging financial performance.
Spokeswoman Sneh Seetal confirmed the cuts, saying they will be spread across the organization and will affect both employees and contractors.
Seetal says employees were informed of the cuts in a companywide email from Suncor CEO Rich Kruger earlier this afternoon.
Suncor has been under pressure from shareholders — including activist investor Elliott Investment Management — to improve its financial and share price performance, which has lagged its peers.
Kruger, the former CEO of Imperial Oil Ltd., took the reins at Suncor earlier this spring and has been tasked with turning around the oilsands giant.
Suncor employs people across the country, in the U.S., and the U.K. Its corporate head office is located in Calgary.
This report by The Canadian Press was first published June 1, 2023.