Saskatchewan premier welcomes Manitoba in fight against federal carbon tax
REGINA — Saskatchewan Premier Scott Moe says he welcomes Manitoba in the legal fight against Ottawa over the federal carbon tax.
Moe told about 1,500 people at a Regina rally opposing the tax that Saskatchewan is making a difference by leading the battle.
Manitoba announced Wednesday that it is following Saskatchewan and Ontario in challenging the tax in court.
Ottawa started imposing its own tax Monday on the three provinces, along with New Brunswick, because they refused to enact their own carbon levies.
"One year ago, it was Saskatchewan alone. Now it's Saskatchewan and New Brunswick and Ontario and Manitoba. And very shortly it could be Alberta," Moe said Thursday.
Alberta's United Conservative Party Leader Jason Kenney has said that if he were to win the province's April 16 election, he would axe its carbon tax and file a court challenge on the federal levy.
Moe said Saskatchewan plans to ask for intervener status in Manitoba's case.
Most of the people who attended the rally at a convention centre arrived in a large convoy of about 700 honking trucks from parts of rural Saskatchewan.
The Opposition NDP had earlier criticized Moe for planning to attend the event, because one of its organizers doesn't believe climate change poses a threat to the planet.
Jason LeBlanc, a farmer from southern Saskatchewan, helped organize the rally after he travelled to Ottawa with a convoy of pro-energy industry supporters earlier this year. He calls himself a "climate-change doomsday denier."
Moe told the rally that climate change is real and human activity contributes to it, but a carbon tax is not the solution.
"What we don't accept is a federal government imposing this on our industries, on our provinces and our families across the nation."
The crowd cheered when speakers on stage said it was time to boot Liberal Prime Minister Justin Trudeau and his government from office.
"Getting rid of the Liberals will get rid of the carbon tax. We've said it and we will stand by it," said Robert Kitchen, a Conservative MP for Souris-Moose Mountain in southeastern Saskatchewan.
The Canadian Press
Obama chief scientist cools on climate crisis news coverage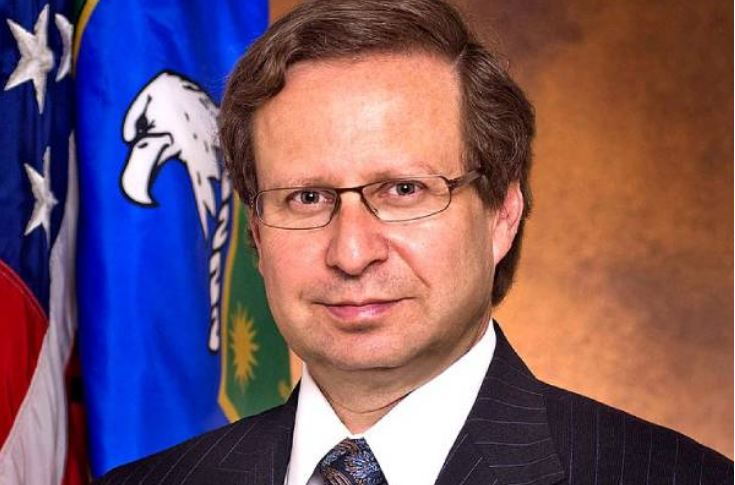 Article originally published at CFACT.org
President Barack Obama's Energy Department Chief Scientist Steven Koonin's soon-to-be-published book will discuss information that the public really needs to have regarding grossly overheated "climate crisis" media hype.
Titled "Unsettled: What Climate Science Tells Us, What it Doesn't, and Why It Matters," a preview of it's contents is provided in an April 16 Wall Street Journal interview with the author posted by Holman Jenkins, Jr.
Jenkins' piece is titled "How a Physicist Became a Climate Truth Teller," and I recommend it to readers who are interested in a fuller book content and author background account.
Having followed the science over more than a decade — and written a couple of pretty good books and likely a hundred or so articles on the subject — I find Koonin's descriptive accuracy and candor enormously refreshing.
Sadly, few — if any — others in the Obama-Biden White House really cared about facts, paid attention, or learned anything from him at all.
First, because this is particularly relevant to me, Steven Koonin's background as a physicist combines his technical understanding of applications and limitations of computer modeling of complex systems and practical experience in dealing with real-world realities such as assessing how we can most effectively and efficiently apply fundamental energy principles to meet complex human conditions and requirements.
Koonin taught physics at Caltech for nearly three decades, where he also served as provost; was recruited by the non-profit Institute for Defense Analysis which provided advisory services to military and congressional leaders; worked at JASON, another private scientific organization where he conducted and supervised cold-fusion energy and human genome mapping research; and later worked as chief scientist for British Petroleum (BP) which was later rebranded as "Beyond Petroleum."
While at BP, Koonin created the multidisciplinary Energy Biosciences Institute at Berkeley which studies a wide range of scientific issues ranging from the isotopic composition of micro-fossils in the sea floor through regulation of industrial power plants.
Steven Koonin's research into the world's energy system led him to become convinced that the only "real climate crisis was a crisis of political and scientific candor," and that the world "isn't going to be able to reduce [greenhouse gas] emissions enough to make much difference."
Koonin argues that while he supports responsible climate science, his issue is that what media and activist say about climate science has drifted so far out of touch with the actual science as to be absurdly, demonstrably false.
With reference to a 2019 report by presidents of the National Academy of Sciences which asserted that the "magnitude and frequency of certain extreme events are increasing," for example, he notes that the "United Nations Intergovernmental Panel on Climate Change (IPCC), which is deemed to compile the best science, advised that all such claims should be treated with "low confidence."
The U.S. government's 2017 Climate Science Special Report had claimed that, in the lower 48 states, the "number of high temperature records set in the past two decades far exceeds the number of low temperature records." On closer inspection, Koonin points out, "that's because there's been no increase in the rate of new record highs since 1900, only a decline in the number of new lows."
A 2018 U.S. Fourth National Climate Assessment which relied on such "ovegged" worst-case emissions and temperature projections, Koonin concludes, "was written more to persuade than to inform." He says, "It masquerades as objective science but was written — all right, I'll use the word — propaganda."
Koonin emphasizes the absurdity of basing climate change alarm on century-long forecasts claiming to know how 1% shifts in poorly understood variables will affect a future global climate that we don't understand with anything even resembling that precision.
Nevertheless, the IPCC will issue a report next year that will purport to determine how much warming to expect by the end of this century based upon 40-plus computer model simulations which have been diverging in projections — not converging — coming together — as one would hope to enable determination of which one should be trusted.
Without tweaking, the modelers can't even agree on a current simulated global average surface temperature — varying by 3 degrees Celsius – three times the observed change over the past century.
Koonin, both an experienced computer practitioner and modeling enthusiast, recognizes that they are wonderful where the simulation variables and their interactions being projected are well known and results can be empirically tested.
"But these are more controlled, engineered situations," he adds, "whereas the climate is a natural phenomenon. It's going to do whatever it's going to do. And it's hard to observe. You need long, precise observations to understand its natural variability and how it responds to external influences."
Koonin, who has been building models and watching others do so over 45 years, cautions that climate models "are not to the standard you would trust your life or even trillions of dollars to."
For the record, Koonin agrees — as many of my well-informed climate scientist friends also do — that the world has warmed by about 1 degree Celsius since 1900, and it will likely warm by another degree by the end of this century.
There is no dispute I'm aware of that temperatures began warming at the end of the last "Little Ice Age" in the mid-1800s — before the Industrial Revolution — and will likely continue to do so in fits-and-starts with little or no influence from us until Mother Nature once again changes her mind.
Neither Koonin nor any real-world scientific climate or economic studies, however, have seen anything in the offing which he says "would justify the rapid and wholesale abandoning of fossil fuels, even if China, India, Brazil, Indonesia and others could be dissuaded from pursuing prosperity."
Even John Kerry, Joe Biden's "climate czar," recently admitted that the current administration's "net-zero" climate plan will have zero effect if developing countries don't go along, and as Koonin notes, "they have little incentive to do so."
In any case, Koonin believes that any warming that occurs will emerge slowly and with modest effect — not a runaway crisis that alarmists such as Al Gore and John Kerry hype. To the extent that reduced CO2emissions will make any measurable difference, the solutions should let technology and markets work together at their own pace.
"The climate might to continue to change at a pace that's hard to perceive, but society will adapt."
Konnin adds, "As a species, we're very good at adapting."
Perhaps the biggest challenge will be to survive the current political climate crisis.
Author: CFACT Advisor Larry Bell heads the graduate program in space architecture at the University of Houston. He founded and directs the Sasakawa International Center for Space Architecture. He is also the author of "Climate of Corruption: Politics and Power Behind the Global Warming Hoax."
Article originally published at CFACT.org
In 1985, the Committee For A Constructive Tomorrow (CFACT) was founded to promote a much-needed, positive alternative voice on issues of environment and development. Its co-founders, David Rothbard and Craig Rucker, strongly believed the power of the market combined with the applications of safe technologies could offer humanity practical solutions to many of the world's most pressing concerns. A number of leading scientists, academics, and policy leaders soon joined them, along with thousands of citizens from around the U.S. and around the world.
Today, CFACT is a respected Washington D.C.-based organization whose voice can be heard relentlessly infusing the public-interest debate with a balanced perspective on environmental stewardship and other important issues.  With an influential and impressive scientific advisory board, effective collegiate program on U.S. college campuses, CFACT Europe, official United Nations' NGO representation, Adopt-A-Village project, Global Social Responsibility program, and "Just the Facts" daily national radio commentary, CFACT continues to offer genuine solutions to today's most important global challenges.
CFACT has been termed "invaluable" by the Arizona Republic, it has been lauded for its "effort to bring sound science to the environmental debate" by a former president of the National Academy of Sciences, and has been praised by a respected Boston Herald columnist for "a record of supplying absolutely solid information."
MP Earl Dreeshen explains opposition to budget and support for plan to replace the Carbon Tax
Submitted by Red Deer – Mountain View MP Earl Dreeshen
In Touch with MP Earl Dreeshen
2021 has continued to be a challenging year after a turbulent 2020. Our community as well as communities and governments around the world are navigating the COVID-19 pandemic and it has led to significant challenges. Many people are dealing with significant health effects, financial strain, mental health strain, and so much more.
I would challenge everybody to recognize that, to some degree, everyone in Canada has been affected by the pandemic. I encourage you to keep that in mind in our dealing with our neighbors and fellow community members going forward.
2021 Budget
For the first time in over two years, the Liberal Government has tabled a budget. They spent most of the pandemic, and the year prior, dodging from accountability on their spending and we can see why.
It's clear Justin Trudeau's election budget fails to put forward a plan to adequately fund healthcare, grow the economy, and create jobs.
Justin Trudeau's budget is a massive letdown for Canadians. Unemployed Canadians hoping to see a plan to create new jobs and economic opportunities for their families are going to feel let down. Workers who have had their wages cut and hours slashed hoping to see a plan to reopen the economy are going to feel let down. Families that can't afford more taxes and are struggling to save more money for their children's education or to buy a home are going to feel let down.
This is not stimulus spending focused on creating jobs, but spending on Liberal partisan priorities backed by a $100 billion election slush fund. Unfortunately, this budget does nothing to secure long term prosperity for Canadians. Instead, what Justin Trudeau has proposed is a "reimagined" Canadian economy that dabbles in risky economic ideas, like abandoning Canada's world leading and sustainable natural resource industries, leaving our economy in a precarious position.
For these reasons, my Conservative colleagues and I voted against the 2021 Budget. More of my thoughts on the budget can be found here
Economic Recovery
As Conservatives, we have been focused on economic recovery across Canada. We acknowledge that these times are unprecedented and additional measures were necessary. Millions of Canadians had their employment and businesses impacted and there was a responsibility to those who fell through the cracks.
However, the reason why these programs need to be extended is due to Justin Trudeau's failure on vaccines. We are behind many of our allies on moving forward which is why it is so critical that we have a plan to recovery now, and can hit the ground running when possible.
Erin O'Toole and our team has put forward Canada's Recovery Plan, which is focused on creating financial security and certainty. This plan will safely secure our future and deliver a Canada where those who have struggled the most through this pandemic can get back to work.
This plan will ensure that manufacturing at home is bolstered, where wages go up, and where the dream of affording a better life for their children can be realized by all Canadians.
We are focused on securing jobs and the economy for Canadians who have been left behind by Justin Trudeau.
Canada's Conservatives got Canada through the last recession, and with Canada's Recovery Plan, we will get Canadians through this one too.
Conservative Environment Policy
I have heard a lot of feedback already on the proposed Conservative Environment Policy.
As you might know, I have been a vehement opponent of the Liberal government's environmental approach, and of their Carbon Tax. I have spoken in the House of Commons and other venues on many occasions about the devastating impact the Carbon Tax is having on our farmers and ranchers as well as its devastating impact on all residents of Alberta – who are literally seeing their paychecks and their savings eaten away by this ill-conceived Liberal tax.
My Conservative colleagues and I remain committed to scrapping the job-killing Carbon Tax. We also remain firmly committed to protecting and enhancing our environment – as Conservatives have always done. Conservatives have always been the party which cares the most about conserving our resources, protecting our soils and waters, while taking action to preserve the environment we live in. As Western Canadians, we all understand the need to preserve the environment for future generations.
What we don't understand is the Liberal government's approach which is one of big government taxing consumers and phasing out jobs at a time that we need them the most.
Our plan for the environment does include a carbon pricing mechanism. Young Canadians in particular want to see us take action on this front. And we will need a broader base of voter support than we have had in the past if we are going to form Canada's next government.
In a nutshell, the Low Carbon Saving Account works like Airmiles or other affinity programs. When you purchase gas, your card is fully credited the carbon price. You can bank that money to eventually use on energy efficient products like new windows, hot water tanks, low emission equipment for your farm or business, etc. Businesses get their own account so they no longer pass the cost onto you the consumer as a 'hidden carbon tax'.
A comparison I have heard is to the deposit on your cans and bottles. You pay it, but if you return the cans and bottles you get that money back. Yes, there will be upfront costs, but the costs will be less than 1/3 of the Liberal plan once fully implemented and you retain agency of every penny you put in.
One of the other major concepts is that small businesses and non-profits will be able to keep control of the money they pay, instead of the current system where these organizations subsidize the program for people in downtown Toronto who don't have to drive to work.
The savings account idea is only a portion of the plan in total. I would encourage you to look at the whole plan if you are interested. One of the driving ideas is that we don't want to shut down our industry just to see it end up in other jurisdictions. Our plan addresses that by being less punishing for using carbon while still incentivising more environmentally friendly practises through use of the savings plan. We will also study putting tariffs on certain products that come from places like China that do not do their part in addressing the environment, so that we are not artificially harming our own industries.
Independent analysis, conducted by Navius Research, found this plan would be expected to achieve substantially the same emission reductions as the Stephen Harper's targets, while resulting in a boost to jobs and the economy. In addition, not a cent of consumer tax dollars will end up with bureaucrats in Ottawa.
I would ask you to take the time to read the plan in its entirety and not rely solely on media coverage.