Russian troops planted mines in Ukraine's fields to ruin harvest: Sajjan
OTTAWA — Harjit Sajjan, the international development minister, says Russia has planted mines in Ukrainian fields to prevent farmers from cultivating their crops.
Speaking after a meeting of G7 development ministers in Berlin, Sajjan says Ukrainian Prime Minister Denys Shmyhal told them Russian troops were mining fields to ruin the harvest and stealing Ukraine's food stores.
Heather McPherson, NDP international development critic, says Canada, which has expertise in demining, should be helping to make Ukraine's fields safe for farmers so they can plant and harvest their crops.
Sajjan says getting Ukrainian wheat to developing countries relying on it as a staple food is crucial to stave off hunger and future conflict.
He says Canada is working on how to get food to developing countries deprived of Ukrainian grain and, if not enough wheat is available, is looking into sending stores of other food including potatoes and carrots.
Sajjan warns that Russia is spreading disinformation in the developing world that blames the West for higher food prices to increase Putin's sphere of influence.
This report by The Canadian Press was first published May 19, 2022.
The Canadian Press
Calgary Stampede receives $10M from federal government to aid recovery from pandemic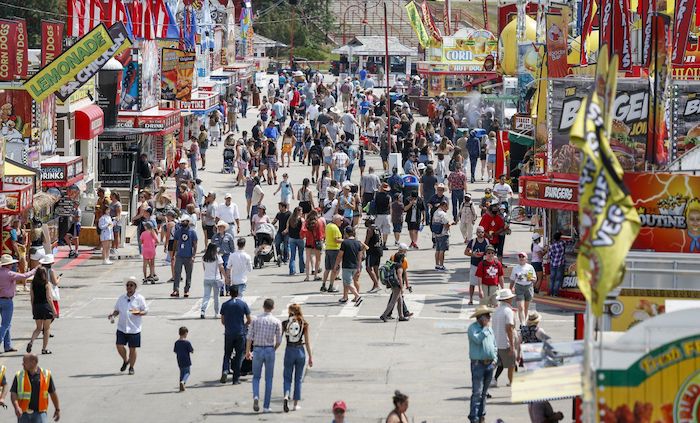 Calgary – The Calgary Stampede has received more than $10 million from the federal government to help it bounce back after last year's event was scaled down due to the COVID-19 pandemic.
A report to the city this week showed the Stampede had an operating loss of $8.3 million in 2021.
Last year's Stampede ran at half capacity because of COVID-19 public health measures and was cancelled all-together the year before.
Daniel Vandal, the federal minister for Prairies Economic Development Canada, says the money aims to support a full-scale Stampede to deliver the "authentic western experience" this year.
He says it would also help to reignite Alberta's visitor economy.
The 2022 Stampede is set to run from July 8 to 17.
"Festivals large and small were hard hit during the pandemic," Vandal said in a news release. "They are events where families and friends come together and take in the exciting atmosphere.
"The tourism industry is facing a strong comeback providing quality jobs across the country, showcasing stunning landscapes and offering exciting experiences right here in Alberta."
The federal government also provided about $1.8 million for four other tourism projects in southern Alberta: Charmed Resorts, Cochrane Tourism Association, Heritage Park and Tourism Calgary.
This report by The Canadian Press was first published June 30, 2022.
Alberta Utilities Commission approves $31M ATCO fine, says in public interest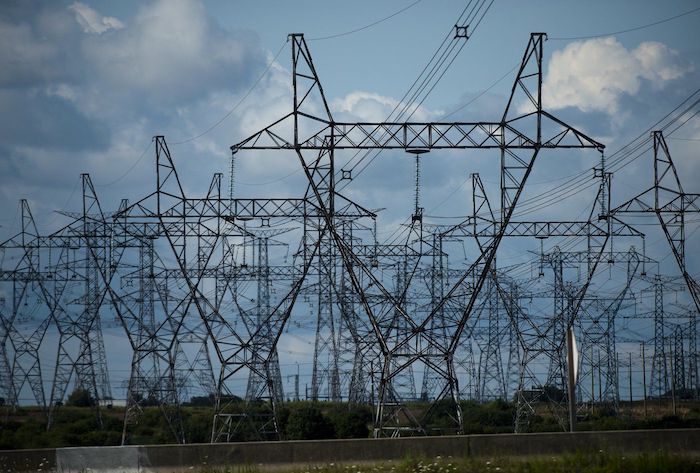 The Alberta Utilities Commission has approved a $31-million fine proposed for ATCO Electric's attempts to overcharge ratepayers for costs it shouldn't have incurred.
In April, ATCO Electric agreed to pay the penalty after a commission investigation found it deliberately overpaid a First Nation group for work on a new transmission line.
It said ATCO also failed to disclose the reasons for the overpayment when it applied to be reimbursed by ratepayers for the extra cost.
But in May, the Consumers' Coalition of Alberta said the proposed settlement doesn't adequately compensate people in the province for the harm they have suffered.
The commission says in its ruling that after carefully considering the settlement agreement, it is satisfied that accepting it is consistent with the public interest.
The commission also says the agreement would not bring the administration of justice into disrepute.
"The commission considers that the settlement is fit and reasonable, falling within a range of reasonable outcomes given the circumstances," reads the ruling released Wednesday.
The settlement came after an investigation into a complaint that ATCO Electric sole-sourced a contract in 2018 for work needed for a transmission line to Jasper, Alta.
The agreement says that was partly because another of Calgary-based ATCO's subsidiaries had a deal with a First Nation for projects, including for work camps on the Trans Mountain Pipeline expansion.
The statement of facts says ATCO Electric feared that if it didn't grant the Jasper contract to the First Nation, it might back out of its deal with ATCO Structures and Logistics. It's illegal for a regulated utility to benefit a non-regulated company in this way.
This report by The Canadian Press was first published June 29, 2022.