Russia at Tokyo Olympics with new name, more doping disputes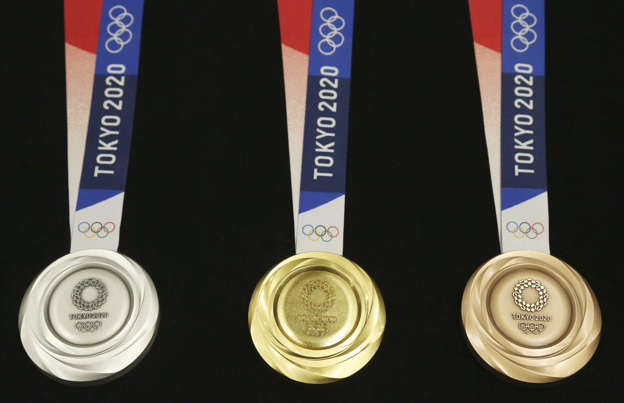 Russia is competing under another new name at the Tokyo Olympics, the latest fallout from the Games' longest-running doping saga.
You won't see the Russian flag above any podiums but the national colours are on the uniforms.
Doping cases old and new still cast a shadow over the team. Two swimmers from the Tokyo team have been suspended for cases dating back years and two rowers tested positive last month.
REBRANDING RUSSIA
This time it's not Russia, or even the Olympic Athletes from Russia. It's the Russian Olympic Committee.
Officially the athletes will represent not their country, but the ROC, and Russia's name, flag and anthem are banned. Critics point out that it will be hard to spot the difference when Russian teams are wearing full national colours.
The new rules — an evolution of the "OAR" restrictions used at the 2018 Winter Olympics — are a confusing patchwork of dos and don'ts.
Russian red, white and blue on uniforms are fine — the blocks of colour on the official tracksuits form one big flag — but not the word "Russia," the flag itself or other national symbols. The artistic swimming team said it's been blocked from wearing costumes with a drawing of a bear.
Official Olympic paperwork and TV graphics will attribute Russian results to "ROC" but won't spell out the Russian Olympic Committee's name in full. Gold medallists will get music by Russian composer Tchaikovsky instead of the country's national anthem.
NEARLY AT FULL STRENGTH
Despite the name change, Russia will have a nearly full team at the Olympics after sending depleted squads to the 2016 Rio de Janeiro Olympics and the 2018 Pyeongchang Winter Games.
This time, only track and field and weightlifting will impose limits on Russian squad size. They are the two sports with the largest numbers of doping cases — from Russia and elsewhere — in recent Olympics. Russian officials have selected a 10-person track team that includes three world champions.
Russia is sending more than 330 athletes to Tokyo, with the exact number still unclear because of uncertainty surrounding the rowing team. That's about 50 more than in 2016, when the doping-related restrictions hit harder across multiple sports, but still the second-lowest number since the Soviet Union broke up in 1991. The team ranges from 16-year-old gymnast Viktoria Listunova to 56-year-old dressage rider Inessa Merkulova.
The ROC team is targeted to finish third in the medal count and gold medals are expected in Russia's usual strongest sports like gymnastics, artistic swimming, wrestling, fencing and judo.
Only Russian athletes in track and field have had to undergo special vetting of their drug-testing histories or possible involvement in past coverups. World Athletics has its own sanctions against Russia, including an "authorized neutral athlete" certification program. Only athletes with that status were eligible for Tokyo.
Weightlifting has its own system of doping sanctions, restricting team sizes based on past misdeeds. Russia can enter one male and one female lifter for Tokyo, but avoids the outright bans from Olympic weightlifting imposed on the most persistent offenders like Thailand and Romania.
DOPING DISPUTES
The latest rules on Russia's name and image were set last year by the Court of Arbitration for Sport in a ruling that satisfied almost nobody.
As so often with Russia, the sanctions aren't as much about doping as about the coverup.
Just when Russia was patching up relations with the World Anti-Doping Agency in 2019 by allowing it access to the Moscow anti-doping lab's files, WADA investigators spotted strange anomalies in the data. Evidence had been deleted and spurious information added, including fake messages designed to tarnish the name of WADA's star witness, former lab director Grigory Rodchenkov.
WADA said the edits were made while the lab was sealed off by a Russian law enforcement body. Russia denied wrongdoing.
The CAS ruling was hailed as a partial victory in Russia, which had its initial four-year sanction cut to two. It was criticized by some anti-doping figures who wanted neutral-colour uniforms at the Olympics and stricter vetting to ensure doping suspects couldn't compete.
NEW CASES
Russia was back to court ahead of the Tokyo Olympics, but on a smaller scale than its big legal battles from 2016 and 2018.
Swimming governing body FINA had provisionally suspended swimmers Alexander Kudashev and Veronika Andrusenko because of evidence from WADA's investigation of the Moscow lab data. But CAS on Sunday cleared both swimmers to compete at the Games.
Last week, Russia cut two rowers from its Tokyo squad after revealing they both tested positive for the banned substance meldonium in June. That prompted Russia to withdraw from the men's quadruple sculls competition when it became clear a substitute boat was not competitive.
___
More AP Olympics: https://apnews.com/hub/olympic-games and https://twitter.com/AP_Sports
James Ellingworth, The Associated Press
Putin accuses the West of sabotaging Baltic Sea pipelines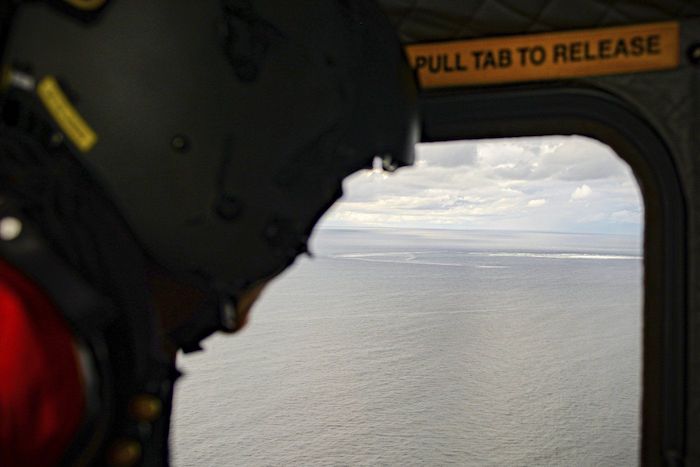 By Jan M. Olsen in Copenhagen
COPENHAGEN, Denmark (AP) — Russian President Vladimir Putin has accused the West of sabotaging the Russia-built gas pipelines under the Baltic Sea to Germany.
Speaking Friday in Moscow at a ceremony to annex four regions of Ukraine into Russia, Putin said the "Anglo-Saxons" in the West have turned from sanctions to "terror attacks," sabotaging the Nord Stream 1 and 2 pipelines in what he described as an attempt to "destroy the European energy infrastructure."
He added that "those who profit from it have done it," without naming a specific country.
European nations, which have been reeling under soaring energy prices caused by Russia's invasion of Ukraine, have noted that it is Russia, not Europe, that benefits from chaos in the energy markets and spiking prices for energy.
THIS IS A BREAKING NEWS UPDATE. AP's earlier story follows below.
COPENHAGEN, Denmark (AP) — The explosions that rocked natural gas pipelines under the Baltic Sea ahead of huge methane leaks "probably corresponded to an explosive load of several hundred kilos (pounds)," Denmark and Sweden wrote Friday in a letter to the United Nations.
Norwegian researchers published a map Friday projecting a huge plume of methane released by the damaged Nord Stream 1 and 2 pipelines will travel over large swaths of the Nordic region.
"We assume the wind on the leak area blew the methane emissions north until the Finnish archipelago, then bends toward Sweden and Norway," Stephen Platt, a professor with the Norwegian Institute for Air Research, said.
The independent institution is part of the Integrated Carbon Observation System, a European research alliance, which said was confirmed by ICOS ground-based observations from several stations in Sweden, Norway, and Finland." the "enormous amount of methane gas" emission
These methane levels aren't dangerous to public health but the gas is a potential source of global warming.
Moscow has requested an emergency meeting at the U.N. Security Council to discuss the pipelines and called for a thorough international probe to assess the damage to the pipelines, which carry natural gas from Russia to Europe. Russia says "it looks like a terror attack, probably conducted on a state level."
The suspected sabotage this week on the Nord Stream 1 and 2 pipelines have produced two methane leaks off Sweden, including a large one above North Stream 1 and a smaller one above North Stream 2, and two leaks off Denmark.
Following the suspected sabotage this week of the Nord Stream 1 and 2 pipelines that carry Russian natural gas to Europe, there were two leaks off Sweden, including a large one above North Stream 1, and a smaller one above North Stream 2, and two leaks off Denmark.
The North Stream 2 leak "has diminished, but is still on-going," the Swedish coast guard said. However, navigational warnings for ships were slightly increased to 7 nautical miles (13 kilometers or 8 miles) from 5 nautical miles from the incident areas, the coast guard said in a statement.
The Danish and Swedish governments have described the ruptures as the result of "deliberate actions."
Russia also has said the leaks resulted from deliberate acts, saying "it looks like a terror attack, probably conducted on a state level."
Moscow requested an emergency meeting at the U.N. Security Council to discuss the pipelines and called for a thorough international probe to assess the damage to the pipelines. Kremlin spokesman Dmitry Peskov said a study would only be possible once gas stops leaking from them.
Nordic seismologists recorded explosions preceding the leaks. A first explosion was recorded early Monday southeast of the Danish island of Bornholm. A second, stronger blast northeast of the island that night was equivalent to a magnitude-2.3 earthquake.
NATO warned Thursday it would retaliate for any attacks on the critical infrastructure of its 30 member countries and joined other Western officials in citing sabotage as the likely cause of damage to the natural gas pipelines. Denmark is a NATO member and Sweden is in the process of joining the military alliance.
The first leaks in the pipelines that extend from Russia to Germany were reported on Tuesday, prompting energy companies and European governments to beef up security.
Energy infrastructure security has increased across the Nordic region.
The fear of further damage to Europe's energy infrastructure has added pressure on natural gas prices, which had already been soaring. Russia, a major supplier to Europe, cut off deliveries earlier this year in retaliation for sanctions imposed after its invasion of Ukraine. That has caused widespread economic pain across the continent.
Authorities in Norway, a major oil and gas producer, have reported at least six incidents of drone sightings near offshore installations in the North Sea. It prompted the Petroleum Safety Authority Norway — the Scandinavian country's oil safety regulator — on Monday to "urge increased vigilance by all operators and vessel owners." On Wednesday, Norwegian Prime Minister Jonas Gahr Støre said that there was no concrete threat against Norwegian oil and gas off-shore installations.
Danish daily newspaper Ekstra Bladet said a drone was spotted Wednesday near a Danish offshore oil and gas installation in the North Sea.
Sweden stepped up security around its three nuclear power plants.
Sweden's public power transmission network operator Svenska kraftnat, said that it doesn't not yet know if an undersea power cable that runs between southern Sweden and Poland was damaged when the Nord Stream gas pipelines some 500 meters (547 yards) away ruptured from what Western and Russian officials both claimed was intentional tampering.
"Since the cable is not in service, it can't be determined if the cable is damaged in some way," Per Kvarnefalk, a spokesman for Svenska kraftnat, said late Thursday. "We will therefore perform tests on the cable using special measurement equipment early next week with the aim to determine if the cable is fully functional."
Svenska kraftnat partly owns the more than 250-kilometer-long high-voltage cable that transmits electricity through the Baltic Sea.
Hurricane Ian heads for Carolinas after pounding Florida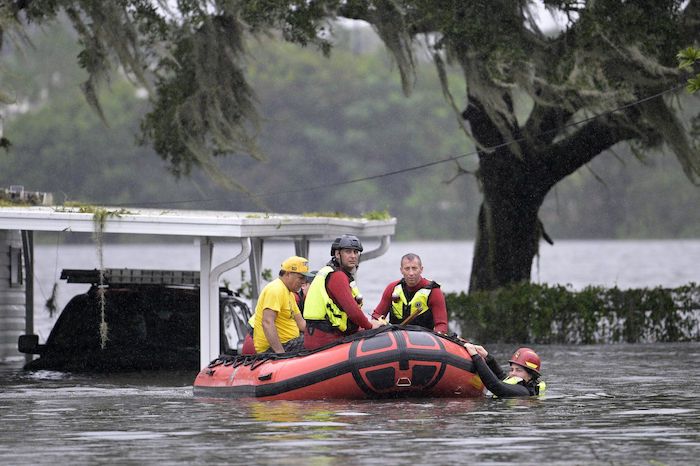 By Meg Kinnard And Adriana Gomez Licon in Charleston
CHARLESTON, S.C. (AP) — A revived Hurricane Ian set its sights on South Carolina's coast Friday and the historic city of Charleston, with forecasters predicting a storm surge and floods after the megastorm caused catastrophic damage in Florida and left people trapped in their homes.
With all of South Carolina's coast under a hurricane warning, a steady stream of vehicles left Charleston on Thursday, many likely heeding officials' warnings to seek higher ground. Storefronts were sandbagged to ward off high water levels in an area prone to inundation.
On Friday morning in Charleston, powerful wind gusts bent tree branches and sent sprays of steadily falling rain sideways. Streets in the 350-year-old city were largely empty, an ordinarily packed morning commute silenced by the advancing storm.
With winds holding at 85 mph (140 kph), the National Hurricane Center's update at 8 a.m. Friday placed Ian about 105 miles (175 km) southeast of Charleston and forecast a "life-threatening storm surge" and hurricane conditions along the Carolina coastal area later Friday.
The hurricane warning stretched from the Savannah River to Cape Fear, with flooding likely across the Carolinas and southwestern Virginia, the center said. The forecast predicted a storm surge of up to 7 feet (2.1 meters) into coastal areas of the Carolinas, and rainfall of up to 8 inches (20 centimeters).
In Florida, rescue crews piloted boats and waded through riverine streets Thursday to save thousands of Floridians trapped amid flooded homes and buildings shattered by Hurricane Ian.
Florida Gov. Ron DeSantis said at least 700 rescues, mostly by air, were conducted on Thursday involving the U.S. Coast Guard, the National Guard and urban search-and-rescue teams.
Ian had come ashore Wednesday on Florida's Gulf Coast as a monstrous Category 4 hurricane, one of the strongest storms ever to hit the U.S. It flooded homes on both the state's coasts, cut off the only road access to a barrier island, destroyed a historic waterfront pier and knocked out electricity to 2.6 million Florida homes and businesses — nearly a quarter of utility customers. Some 2.1 million of those customers remained in the dark days afterward.
At least six people were confirmed dead in Florida, including two who died Thursday afternoon when their car hydroplaned and overturned in a water-filled ditch in north Florida's Putnam County, while three other people were reported killed in Cuba after the hurricane struck there on Tuesday.
In the Fort Myers area, the hurricane ripped homes from their slabs and deposited them among shredded wreckage. Businesses near the beach were completely razed, leaving twisted debris. Broken docks floated at odd angles beside damaged boats. Fires smoldered on lots where houses once stood.
"I don't know how anyone could have survived in there," William Goodison said amid the wreckage of a mobile home park in Fort Myers Beach where he'd lived for 11 years. Goodison said he was alive only because he rode out the storm at his son's house inland.
The hurricane tore through the park of about 60 homes, leaving many destroyed or mangled beyond repair, including Goodison's single-wide home. Wading through waist-deep water, Goodison and his son wheeled two trash cans containing what little he could salvage — a portable air conditioner, some tools and a baseball bat.
The road into Fort Myers was littered with broken trees, boat trailers and other debris. Cars were left abandoned in the road, having stalled when the storm surge flooded their engines.
Lee County Sheriff Carmine Marceno said his office was scrambling to respond to thousands of 911 calls in the Fort Myers area, but many roads and bridges were impassable.
Emergency crews sawed through toppled trees to reach stranded people. Many in the hardest-hit areas were unable to call for help because of electrical and cellular outages.
A chunk of the Sanibel Causeway fell into the sea, cutting off access to the barrier island where 6,300 people live.
Hours after weakening to a tropical storm while crossing the Florida peninsula, Ian regained hurricane strength Thursday evening over the Atlantic. The National Hurricane Center predicted it would hit South Carolina as a Category 1 hurricane Friday.
National Guard troops were being positioned in South Carolina to help with the aftermath, including any water rescues. And in Washington, President Joe Biden approved an emergency declaration for the state, a needed step to speed federal assist for recovery once Ian passes.
The storm was on track to later hit North Carolina, forecasters said. North Carolina Gov. Roy Cooper urged residents to prepare for torrents of rain, high winds and potential power outages.
Visiting the state's emergency operations center Thursday, Cooper said that up to 7 inches (17.8 centimeters) of rain could fall in some areas, with the potential for mountain landslides and tornadoes statewide.
___
Gomez Licon reported from Punta Gorda, Florida; Associated Press contributors include Terry Spencer and Tim Reynolds in Fort Myers, Florida; Cody Jackson in Tampa, Florida; Freida Frisaro in Miami; Mike Schneider in Orlando, Florida; Seth Borenstein in Washington; and Bobby Caina Calvan in New York.