Rebels clinch home ice advantage in opening round of WHL playoffs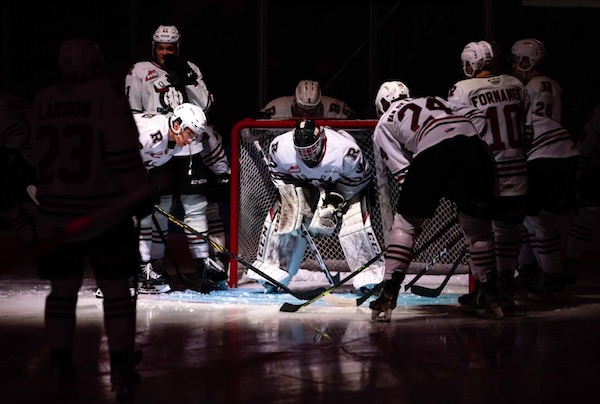 News Release from The Red Deer Rebels
PLAYOFF TICKETS ON SALE!
The Rebels are back in the WHL Playoffs! The Rebels have clinched home-ice advantage in the opening round and will host games one and two of their WHL Eastern Conference Quarterfinals series on Friday, April 22 and Saturday, April 23 at the Peavey Mart Centrium. Single-game tickets go on sale Tuesday, March 29 starting at 10 a.m.
Season Ticket Members can secure access for all playoff home games. Not a Season Ticket Member yet? Secure your 2021-22 playoff tickets with a deposit on your 2022-23 Season Tickets. The quest for the Ed Chynoweth Cup starts April 22 nd . Get your Rebels Playoff ticket packages at reddeerrebels.com.
ALUMNI NIGHT, PRESENTED BY ATB
The Rebels are hosting "Alumni Night, presented by ATB" for their home game Friday, April 8 vs. Lethbridge. All former Rebels players, coaches and staff are invited to attend. The Rebels will be wearing special jerseys to be auctioned off in support of the Rebels Foundation for Education and Wellness. More details regarding "Alumni Night, presented by ATB" will be announced soon.
GAMES THIS WEEK
The Rebels play a home-and-home series this weekend versus the Central Division leading Edmonton Oil Kings: Saturday, April 2 versus the Edmonton Oil Kings, 7 p.m. at the Peavey Mart Centrium. Sunday, April 3 versus the Edmonton Oil Kings, 4 p.m. at Rogers Place in Edmonton. Tickets for all Rebels home games at the Peavey Mart Centrium are available at ticketsalberta.com. All Rebels games home and away can be heard live on 106.7 REWIND Radio and viewed on WHL Live.
LAST WEEK
The Rebels won a pair of home games at the Peavey Mart Centrium. Friday, they blanked the Medicine Hat Tigers 3-0. Chase Coward made 13 saves to earn his second shutout of the season. Arshdeep Bains, Jhett Larson and Matteo Fabrizi each scored once. Hunter Mayo had two assists.
On Saturday, the Rebels downed the Swift Current Broncos 5-2 to sweep the six-game season series between the two teams. Captain Jayden Grubbe scored twice. Kalan Lind, Blake Gustafson and Kai Uchacz each scored once.
RECORD
The Rebels are 41-17-2-2 this season. They are in second place in the WHL Central Division and third overall in the Eastern Conference. It's the seventh time in the team's 30-year history that the Rebels have reached the 40-win mark in a season.
NOTABLES
The Rebels are 7-2-0-1 in their last 10 games and 8-2-0-1 so far in the month of March.
The Rebels have earned points in nine-straight home games at the Peavey Mart Centrium (8-0-0-1).
Chase Coward is the WHL Goaltender of the Week for March 21-27. He posted a 2-0 record which included a shutout versus the Medicine Hat Tigers. It's the second time this season that Coward has won this weekly honour.
Rebels forwards Ben King and Arshdeep Bains are 1-2 atop the Western Hockey League scoring race. Bains leads all WHL players with 97 points followed by King with 95. The last Rebels player to win the WHL scoring title was Justin Mapletoft in 2000-01. King leads the league with 47 goals and is on pace to become the first Rebels player since Kyle Wanvig in 2000-21 to score 50 goals in a season. King also leads the league with 21 power play goals and 14 game winning tallies, leaving him just two shy of the WHL single season record of 16 (Brian Propp, Brandon, 1978-79). The Vernon, BC native is on a 15-game point streak. Bains, a native of Surrey BC, signed an entry level contract on March 11 with the Vancouver Canucks, the team he grew up cheering for. Bains is currently on an eight -game point streak.
Remember these important schedule changes!
Tour the 2023 Red Deer Hospital Home Lottery grand prize dream home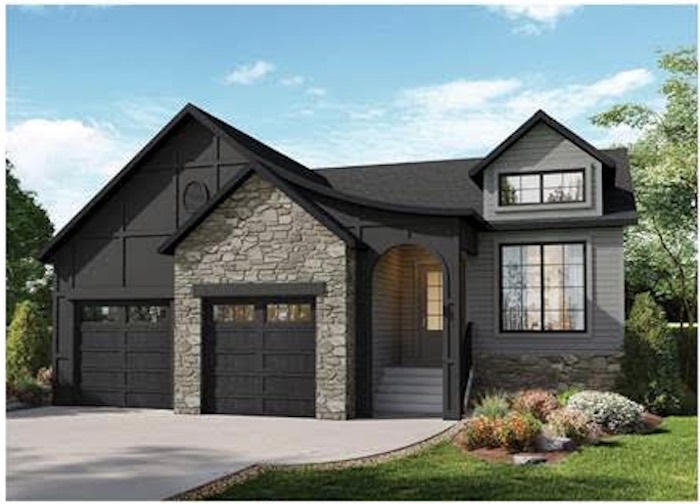 Later this month, someone is going to win this 3,049 sq ft beauty, built by Sorento Custom Homes.
The 4 bedroom, 3.5 bath bungalow is located in the new Evergreen neighbourhood, backing on to protected green space which a lucky family will be enjoying through a large wall of windows, and a cozy screened patio.
Don't wait any longer to buy tickets for a chance at 124 prizes valued at over 1.2 million dollars. And.. Don't forget the Mega Bucks 50 Raffle which is over a half million dollars – winner takes half!
Major prizes also include a 2022 Extreme Outdoors Mini MAX trailer, LG 55″ TV, Patio furniture set, Daymak Electric Bike, Camping set, Dyson Cordless Vacuums, Hisense portable air conditioner, Gyroor Scooter, PADERNO cookware set, and a Cuisinart small appliance package. But let's take another look at this dream home.
Tickets start at only $25 each!
CHECK OUT OUR GREAT TICKET PACKAGES
1 for $25 • 5 for $75 • 10 for $125 • 25 for $250
Over $1.2 Million in prizing to be won!
Win half of an increasing jackpot of up to $1,000,000
$10 EACH | 10 FOR $25
25 FOR $50 | 50 FOR $75
Win half of the current jackpot of:
Celebrate Canadian Environment Week by Volunteering at the Green Deer River Valley Cleanup, June 10!

From the Waskasoo Environmental Education Society
Formerly called the Red Deer River Cleanup, the Green Deer River Valley Cleanup will take place at the Kerry Wood Nature Centre from 12:00–3:30 p.m. on Saturday, June 10, 2023.
This annual spring initiative draws volunteers from across the city to join forces to keep our waterways clean and safe by spending the afternoon picking up litter near the Red Deer River and in the surrounding river valley.
Refreshments and prize raffle to follow litter cleanup! There will be over $1500 in prizes for volunteers; including two grand prizes donated by NOVA Chemicals. Each grand prize includes one full-size patio heater.
How it works:
1. Meet at the Kerry Wood Nature Centre field any time between 12:00 p.m. (noon) and 1:00 p.m. to receive your supplies and begin cleaning litter along your assigned route. Children 12 & under must attend with an adult.
2. Return to the Kerry Wood Nature Centre between 2:00 p.m. and 3:00 p.m. to hand in your unused supplies and enjoy some light refreshments.
3. Prize raffle will begin shortly after 3:00 p.m.
Suggested to please wear/bring:
• Visible, weather-appropriate clothing
• Closed-toe walking shoes
• Hat
• Water bottle
• Sunscreen
• Bug spray
• Gloves
For more information:
• Visit https://www.waskasoopark.ca/kerry-wood-nature-centre/green-deer#riverCleanups
• Email [email protected]
• Phone 403-346-2010
Creating a population of citizens interested in, aware of, concerned about and involved in their natural and cultural history.
The Green Deer River Valley Cleanup is made possible thanks to the generosity and support of NOVA Chemicals, INEOS Canada Partnership, Friends of the Kerry Wood Nature Centre, and The City of Red Deer.