Protests and marches sparked by RCMP arrest at B.C. pipeline protest camp
The arrest of 14 people at an Indigenous blockade in a remote area of northern British Columbia became a flash point Tuesday that sparked protests across the country.
Protesters delayed Prime Minister Justin Trudeau's speech in Ottawa, stopped traffic in Vancouver and Victoria and prompted a counter protest in front of the headquarters of the company building the pipeline at the centre of the dispute.
RCMP made the arrests Monday at a blockade southwest of Houston, B.C., where some members of the Gidimt'en clan of the Wet'suwet'en First Nation had set up a camp to control access to a pipeline project across their territory.
Police were enforcing a B.C. Supreme Court injunction granted to TransCanada Corp. subsidiary Coastal GasLink. It ordered the removal of obstructions in Wet'suwet'en territory as work gets underway on a $6.2-billion pipeline carrying natural gas from the Dawson Creek area to Kitimat.
Grand Chief Stewart Phillip of the Union of B.C. Indian Chiefs told a crowd at Victory Square in Vancouver that it would be a watershed year for Indigenous people in the fight against pipelines crossing their lands.
"We're starting off 2019 with a bang," he said to cheers and applause. "I want to say to Prime Minister Trudeau: Welcome to battle ground British Columbia."
About 60 people attended the rally in support of the First Nation outside the headquarters of TransCanada Corp. in downtown Calgary. They were greeted by about the same number of pipeline supporters who were encouraged to come out by Canada Action, a Calgary-based lobby group.
Chants of "Build that Pipe" drowned out the blockade supporters initially but the anti-pipeline group found its voice and were soon matching the volume with their own chant of "Consent. Sovereignty!"
There were no physical confrontations but angry words and hand gestures flew back and forth as at least a dozen Calgary police officers used their bodies and bicycles to separate the groups.
Stephen Buffalo, CEO of the Indian Resource Council of Canada, which represents oil and gas producing First Nations, took part in the pro-pipeline part of the rally.
"The big thing is we've got to be able to support our communities that said yes to this (project) because it's their community that needs that financial benefit," he said.
"It's about getting out of poverty and finding a way for our people."
Police concerns about a protest in Ottawa forced Trudeau to move to another building close to Parliament Hill to give a speech at a forum.
The company has said it has signed agreements with all First Nations along the route for LNG Canada's $40 billion liquefied natural gas project in Kitimat, but demonstrators argue Wet'suwet'en house chiefs, who are hereditary rather than elected, have not given consent.
In an open letter issued Tuesday, Coastal GasLink president Rick Gateman said the company took legal action as a last resort and while it respects the rights of people to peacefully express their points of view, safety is a key concern.
"It has been a long, and sometimes difficult, journey but we are proud of the relationships we've built, and the support of the communities and all 20 elected Indigenous bands along the route as well as the many hereditary chiefs who also support the project," he wrote.
He said the pipeline will meet rigorous environment standards and bring significant benefits, including an estimated 2,500 jobs, many with First Nations contractors.
The national chief of the Assembly of First Nations said the use of police force against people peacefully protesting the construction of the pipeline is a violation of their human and Aboriginal rights.
"Building consensus under duress will make the resolution of the situation in northern British Columbia very difficult," Perry Bellegarde said in a statement Tuesday. "Real consensus will be built when the parties, with very different views, come together in meaningful and productive dialogue. And I am confident that they can do this."
Bellegarde said the Canadian and B.C. governments have promised to implement UN Declaration on the Rights of Indigenous Peoples but in northern B.C. they are imposing their laws over those of the Wet'suwet'en.
Gidimt'en member Jen Wickham said hereditary chiefs had gathered near the site of the B.C. camp Tuesday.
The Gidimt'en set up a gate in December in support of an anti-pipeline camp that members of the Unist'ot'en, another Wet'suwet'en clan, established years ago.
Wickham, who has fielded calls from India and the United Kingdom about the pipeline resistance, said it's been "surreal" to see the international response.
She said she believes the issue is gaining attention now because the Gidimt'en have dispelled the myth that it's only individuals from one clan opposing the project.
"I think now that the Gidimt'en have stepped up and said, 'No, this is a nation-based issue, this is about sovereignty,' it's really sinking in," she said.
New Democrat MP Nathan Cullen, who represents the area, said the protest he witnessed on Monday was "determined" but "peaceful. He estimated about 200 police officers were used to enforce the court injunction.
Cpl. Madonna Saunderson would not say how many RCMP officers were involved in the operation.
The Mounties placed exclusion areas and road closures near the Morice River Bridge where the blockade was located that prevented Coastal GasLink from getting access to its pipeline right of way.
LNG Canada announced in October that it was moving ahead with its plans for the Kitimat export facility. Construction on the 670-kilometre natural gas pipeline is scheduled to begin this month.
In Halifax, about 150 protesters gathered on the steps of Halifax Regional Police headquarters, where the RCMP has a significant presence.
"I'm here to stand in solidarity with the folks on the front lines of Wet'suwet'en that are protecting their unceded territory and to express to the RCMP," Halifax resident Sadie Beaton said before the protest started with a sweetgrass ceremony.
Protesters marched through downtown Toronto, chanting "TransCanada has got to go" and brought afternoon traffic to a halt.
About 500 people gathered at the B.C. legislature in Victoria chanting and carrying placards.
Shelagh Bell-Irving attended the protest in support of the First Nation blockade.
"This is wrong and we have to stop it. We need to shut down Canada now and let the government know we the people are running the show and not them."
— With files from Dan Healing in Calgary, Dirk Meissner in Victoria, Mike MacDonald in Halifax, Kristy Kirkup in Ottawa, Hina Alam in Vancouver and Paola Loriggio in Toronto.
Companies in this story: (TSX:TRP)
Terri Theodore , The Canadian Press
Canada's top five federal contaminated sites to cost taxpayers billions to clean up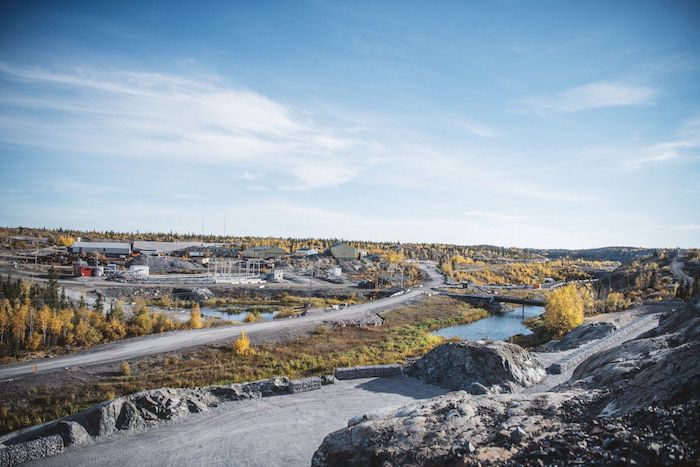 By Emily Blake in Yellowknife
With a cost estimate of $4.38 billion, remediation of the Giant Mine, one of the most contaminated sites in Canada, is also expected to be the most expensive federal environmental cleanup in the country's history.
The figure, recently approved by the Treasury Board of Canada, spans costs from 2005 until 2038, when active remediation at the former Yellowknife gold mine is anticipated to end. That includes $710 million the federal government said has already been spent, but does not include costs for long-term care and maintenance.
"It doesn't bother me so much that it's going to cost $4 billion to clean up Giant Mine. What really bothers me is that the taxpayer is covering that cost," said David Livingstone, chair of the Giant Mine Oversight Board.
It indicates the federal government failed to ensure private developers provided financial security to remediate sites. He said while that has improved over time, there will likely be more issues in the future.
"We as a society need to get a better handle on what it costs us to support mining industry and oil and gas industry," he said. "If the numbers suggest that it's going to cost more to clean up a site than that site generated in revenue to the Crown, we've got a problem."
There are more than 20,000 locations listed in the federal contaminated sites inventory, from dumps and abandoned mines to military operations on federal land.
Environment and Climate Change Canada says that after Giant Mine, the four most expensive cleanups are the Faro Mine in Yukon, the Port Hope Area Initiative in Ontario, Esquimalt Harbour in British Columbia and Yukon's United Keno Hill Mine.
More than $2 billion has been spent on the five sites so far, and it's anticipated they will cost taxpayers billions more in the coming years. Their final price tags are not yet known.
The most recent numbers from the Treasury Board of Canada indicate more than $707 million has been spent on remediation, care and maintenance at Faro Mine, a former open pit lead-zinc mine. Its remediation project is expected to take 15 years to complete and is currently estimated to cost $1 billion, plus $166 million for the first 10 years of long-term operation and maintenance.
Parsons Inc. was awarded a $108-million contract in February for construction, care and maintenance at Faro Mine until March 2026, with the option to extend the contract for the duration of active remediation. The company said the contract could ultimately span 20 years and exceed $2 billion.
In 2012, Ottawa committed $1.28 billion in funding over 10 years for the cleanup of historical low-level radioactive waste in the municipalities of Port Hope and Port Grandby, Ont. To date more than $722 million has been spent on assessment and remediation.
The Port Grandby Project was completed earlier this year and has moved into long-term monitoring for hundreds of years. The Port Hope cleanup, which started in 2018, will continue into 2030.
The cleanup in the Esquimalt Harbour seabed in Victoria currently has a budget of $162.5 million. Roughly $214 million has already been spent on remediation and assessment. The Department of National Defence said that may include costs before 2015, when the remediation project began.
Cleanup of United Keno Hill Mine, a historical silver, lead and zinc mining property near Yukon's Keno City, is estimated to cost $125 million, including $79 million during its active reclamation phase. That is expected to begin in 2023 and take five years, followed by a two-year transition phase then long-term monitoring and maintenance. More than $67 million has been spent on remediation, care and maintenance at the site so far.
Other costly federal sites that have been cleaned up include the Cape Dyer Dew-Line, 21 former radar stations across the Arctic, for $575 million, the Sydney tar ponds and coke ovens on Cape Breton Island, N.S., for nearly $398 million, and the 5 Wing Goose Bay air force base in Labrador, for $142.9 million.
The 2022 public accounts state the gross liability for the 2,524 federal contaminated sites where action is required is nearly $10 billion based on site assessments. Of the 3,079 unassessed sites, 1,330 are projected to proceed to remediation with an estimated liability of $256 million.
The federal contaminated sites action plan was established in 2005 with $4.54 billion in funding over 15 years. That was renewed for an additional 15 years, from 2020 to 2034, with a commitment of $1.16 billion for the first five years.
Jamie Kneen with MiningWatch Canada said the contamination from Giant Mine highlights the importance of the planning and assessment process for development projects.
"If you don't actually do any planning around something, you can end up with a pretty horrible mess," he said. "In this case, it killed people before they started even capturing the arsenic. We don't want that to happen anymore."
This report by The Canadian Press was first published Nov. 27, 2022.
___
This story was produced with the financial assistance of the Meta and Canadian Press News Fellowship.
Manitoba RCMP say woman and child safe after alleged "random kidnapping"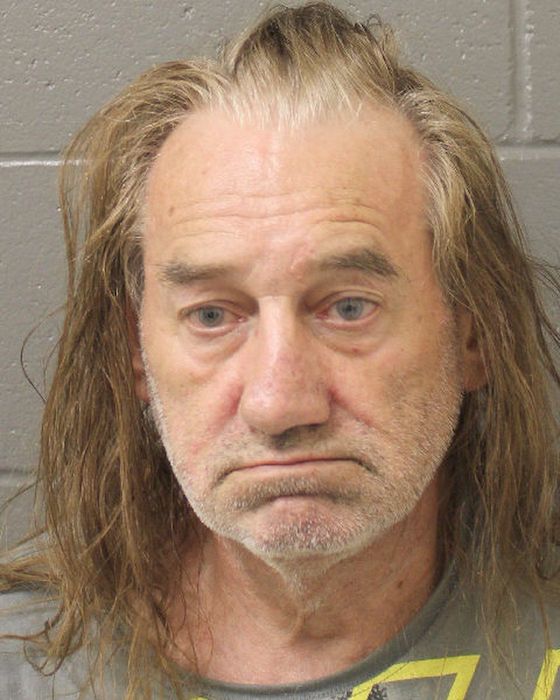 Winnipeg – A Manitoba woman and her two-year-old daughter are safe after stopping to help a man who was allegedly pretending to need help on the side of a road but who then jumped into their vehicle and demanded to be driven to Winnipeg, RCMP said Saturday.
Cpl. Julie Courchaine told a news conference that police were first called to a hotel parking lot in Portage la Prairie, west of Winnipeg, on Friday afternoon for a report of a man in a van who was acting erratically and possibly taking drugs.
Courchaine said police spoke with the man briefly before he put the van in gear, rammed a police vehicle, drove towards officers, and then rammed the police vehicle again before taking off.
A chase had to be abandoned when the van, which was allegedly stolen from Winnipeg, drove into oncoming traffic on Highway 1, Courchaine said.
Not long after, a 911 call came in from a person living just east of Portage la Prairie. The call got disconnected.
"But a male and a female voice could be heard before the phone went silent," Courchaine said.
Courchaine said the woman also managed to call her husband. He, too, called 911. Investigators spoke with him and also found the van abandoned, and they put the separate pieces together.
"She was driving in the area, saw this male in distress on the side of the road, pulled over to assist him, at which point he jumps in. She was able to make a call to her husband as well as that 911 call to us," Courchaine explained.
Investigators believed they were travelling to Winnipeg and Courchaine said police were in the process of issuing an Amber Alert when the woman called to say the man had fled the vehicle and she and her daughter were safe in Winnipeg's Polo Park neighbourhood.
Courchaine said the woman did not know the suspect. Neither the woman nor the child were physically hurt, she said, and no weapons were used.
The suspect was known to RCMP, she said.
"This was an extremely difficult situation and we would like to acknowledge the victim, who did everything she could to keep herself and her child safe," Courchaine said.
Police are now looking for Michael Stephen Klimchuk, 62, from Winnipeg, who is wanted on two charges of kidnapping, two charges of forcible confinement, abduction of a person under 14, three charges of assault with a weapon on a police officer, dangerous operation of a motor vehicle and possession of stolen property over $5,000.
Klimchuk is five-foot-eight-inches tall, weighs approximately 220 pounds, has blue eyes, long brown hair, and was last seen wearing a camo jacket and light-coloured pants.
Courchaine said he's not believed to pose an imminent threat, but anyone who sees him or knows where he is should contact police immediately.
RCMP in Manitoba had tweeted a surveillance camera image of the suspect Friday night who they said they were trying to identify in connection with "a serious incident near Portage la Prairie," but there was no mention of the alleged kidnapping.
When asked about the delay in releasing the information, Courchaine told the news conference it took time for police to connect the various elements.
This report by The Canadian Press was first published Nov. 26, 2022.