Protests and marches sparked by RCMP arrest at B.C. pipeline protest camp
The arrest of 14 people at an Indigenous blockade in a remote area of northern British Columbia became a flash point Tuesday that sparked protests across the country.
Protesters delayed Prime Minister Justin Trudeau's speech in Ottawa, stopped traffic in Vancouver and Victoria and prompted a counter protest in front of the headquarters of the company building the pipeline at the centre of the dispute.
RCMP made the arrests Monday at a blockade southwest of Houston, B.C., where some members of the Gidimt'en clan of the Wet'suwet'en First Nation had set up a camp to control access to a pipeline project across their territory.
Police were enforcing a B.C. Supreme Court injunction granted to TransCanada Corp. subsidiary Coastal GasLink. It ordered the removal of obstructions in Wet'suwet'en territory as work gets underway on a $6.2-billion pipeline carrying natural gas from the Dawson Creek area to Kitimat.
Grand Chief Stewart Phillip of the Union of B.C. Indian Chiefs told a crowd at Victory Square in Vancouver that it would be a watershed year for Indigenous people in the fight against pipelines crossing their lands.
"We're starting off 2019 with a bang," he said to cheers and applause. "I want to say to Prime Minister Trudeau: Welcome to battle ground British Columbia."
About 60 people attended the rally in support of the First Nation outside the headquarters of TransCanada Corp. in downtown Calgary. They were greeted by about the same number of pipeline supporters who were encouraged to come out by Canada Action, a Calgary-based lobby group.
Chants of "Build that Pipe" drowned out the blockade supporters initially but the anti-pipeline group found its voice and were soon matching the volume with their own chant of "Consent. Sovereignty!"
There were no physical confrontations but angry words and hand gestures flew back and forth as at least a dozen Calgary police officers used their bodies and bicycles to separate the groups.
Stephen Buffalo, CEO of the Indian Resource Council of Canada, which represents oil and gas producing First Nations, took part in the pro-pipeline part of the rally.
"The big thing is we've got to be able to support our communities that said yes to this (project) because it's their community that needs that financial benefit," he said.
"It's about getting out of poverty and finding a way for our people."
Police concerns about a protest in Ottawa forced Trudeau to move to another building close to Parliament Hill to give a speech at a forum.
The company has said it has signed agreements with all First Nations along the route for LNG Canada's $40 billion liquefied natural gas project in Kitimat, but demonstrators argue Wet'suwet'en house chiefs, who are hereditary rather than elected, have not given consent.
In an open letter issued Tuesday, Coastal GasLink president Rick Gateman said the company took legal action as a last resort and while it respects the rights of people to peacefully express their points of view, safety is a key concern.
"It has been a long, and sometimes difficult, journey but we are proud of the relationships we've built, and the support of the communities and all 20 elected Indigenous bands along the route as well as the many hereditary chiefs who also support the project," he wrote.
He said the pipeline will meet rigorous environment standards and bring significant benefits, including an estimated 2,500 jobs, many with First Nations contractors.
The national chief of the Assembly of First Nations said the use of police force against people peacefully protesting the construction of the pipeline is a violation of their human and Aboriginal rights.
"Building consensus under duress will make the resolution of the situation in northern British Columbia very difficult," Perry Bellegarde said in a statement Tuesday. "Real consensus will be built when the parties, with very different views, come together in meaningful and productive dialogue. And I am confident that they can do this."
Bellegarde said the Canadian and B.C. governments have promised to implement UN Declaration on the Rights of Indigenous Peoples but in northern B.C. they are imposing their laws over those of the Wet'suwet'en.
Gidimt'en member Jen Wickham said hereditary chiefs had gathered near the site of the B.C. camp Tuesday.
The Gidimt'en set up a gate in December in support of an anti-pipeline camp that members of the Unist'ot'en, another Wet'suwet'en clan, established years ago.
Wickham, who has fielded calls from India and the United Kingdom about the pipeline resistance, said it's been "surreal" to see the international response.
She said she believes the issue is gaining attention now because the Gidimt'en have dispelled the myth that it's only individuals from one clan opposing the project.
"I think now that the Gidimt'en have stepped up and said, 'No, this is a nation-based issue, this is about sovereignty,' it's really sinking in," she said.
New Democrat MP Nathan Cullen, who represents the area, said the protest he witnessed on Monday was "determined" but "peaceful. He estimated about 200 police officers were used to enforce the court injunction.
Cpl. Madonna Saunderson would not say how many RCMP officers were involved in the operation.
The Mounties placed exclusion areas and road closures near the Morice River Bridge where the blockade was located that prevented Coastal GasLink from getting access to its pipeline right of way.
LNG Canada announced in October that it was moving ahead with its plans for the Kitimat export facility. Construction on the 670-kilometre natural gas pipeline is scheduled to begin this month.
In Halifax, about 150 protesters gathered on the steps of Halifax Regional Police headquarters, where the RCMP has a significant presence.
"I'm here to stand in solidarity with the folks on the front lines of Wet'suwet'en that are protecting their unceded territory and to express to the RCMP," Halifax resident Sadie Beaton said before the protest started with a sweetgrass ceremony.
Protesters marched through downtown Toronto, chanting "TransCanada has got to go" and brought afternoon traffic to a halt.
About 500 people gathered at the B.C. legislature in Victoria chanting and carrying placards.
Shelagh Bell-Irving attended the protest in support of the First Nation blockade.
"This is wrong and we have to stop it. We need to shut down Canada now and let the government know we the people are running the show and not them."
— With files from Dan Healing in Calgary, Dirk Meissner in Victoria, Mike MacDonald in Halifax, Kristy Kirkup in Ottawa, Hina Alam in Vancouver and Paola Loriggio in Toronto.
Companies in this story: (TSX:TRP)
Terri Theodore , The Canadian Press
Boy killed in Brampton fire called 911 to report that he was trapped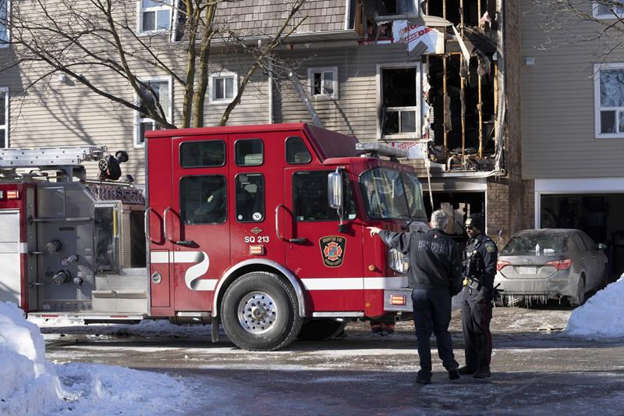 BRAMPTON, Ont. — The mayor of Brampton, Ont., says one of the three boys killed in a house fire Thursday called 911 to report the blaze, but firefighters couldn't get there in time to save the children.
Patrick Brown says the boy told the emergency dispatcher that he was stuck in the house.
Brown says it only took six minutes for fire trucks to reach the burning house, but by then, the home was fully engulfed in flames.
The boys, who have not been publicly named, but who were aged nine, 12, and 15, died after being taken to hospital.
The local fire department and Office of the Fire Marshal are investigating.
Peel Police Const. Akhil Mooken said Thursday that a mother left her home that morning to drop a younger child off at school, and returned to find the house engulfed in flames.
It's one of five fatal fires across Ontario that have together claimed 15 lives so far this month.
The Office of the Fire Marshal, which is tasked with investigating such fires in the province, said the numbers of both fatal fires and deaths have dipped compared to January of last year, but there are significantly more deaths than in January 2020.
This report by The Canadian Press was first published Jan. 21, 2022.
The Canadian Press
No national security issue in Chinese takeover of Canadian lithium company: Liberals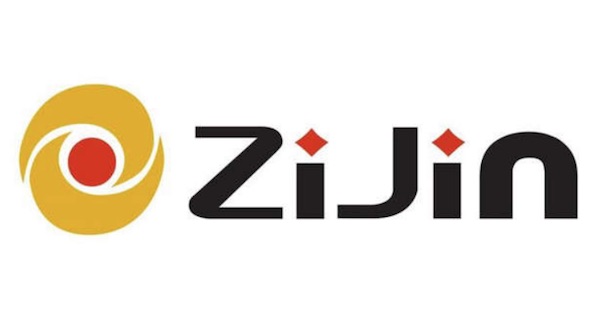 OTTAWA — The pending takeover of a Canadian lithium mining company by a Chinese state-owned company raises no national security concerns, federal Liberals argued Thursday.
Liberal MP Andy Fillmore, parliamentary secretary to Industry Minister François-Philippe Champagne, told a House of Commons committee that the Industry Department reviewed last fall the proposed takeover of Neo Lithium Corp. by China's Zijin Mining Group Ltd.
That review concluded that Neo Lithium is "really not a Canadian company," he told the industry committee, describing it as an Argentine company with directors in the United Kingdom and only three Canadian employees "on paper."
He said the only reason Neo Lithium "had any Canadian toehold whatsoever," was to get on the Toronto Stock Exchange in a bid to raise money for what Fillmore called an "increasingly dubious appearing" mine development project in Argentina.
Moreover, he said that project involves lithium carbonate, not the lithium hydroxide used to manufacture batteries that are critical for electric vehicles.
For those reasons, Fillmore said a formal national security review of the takeover was deemed unnecessary.
"These are the things they found, right? That in fact it's not a relevant lithium to Canada's national security interests and it's not really a Canadian company."
However, Conservative MP Ed Fast, who had called for the emergency committee meeting to find out why no formal security review was done, said it's "just false" to say Neo Lithium is not a Canadian company.
And he noted that the company's own website touts the mine as "the pre-eminent lithium brine asset in the world" to meet surging global demand for electric vehicle batteries.
"It goes without saying but bears restating that critical minerals such as lithium are a strategic asset, not only for Canada but for the world, and will play a critical role in driving our future prosperity and in meeting our environmental objectives," Fast said.
While the mine in question is in Argentina, Fast argued that it is incumbent on Canada and other "free-trading, rules-following allies" to ensure the global critical minerals industry is not monopolized by one country, especially one whose interests "are sometimes hostile toward ours."
China currently dominates the world's supply of lithium and batteries.
Conservative MP Tracy Gray further argued that lithium carbonate can be converted into lithium hydroxide for use in batteries.
But Fillmore countered that the conversion process involves additional costs and "significant environmental implications," which is why lithium hydroxide is preferred.
"I could probably make a passable hat using my socks but I'd much rather wear a hat," he said.
Thursday's meeting was called to consider a motion by Fast, calling for the committee to hold six meetings to explore the Neo Lithium takeover and whether a formal national security review should have been conducted.
In the end, committee members unanimously agreed to a Bloc Quebecois compromise to hold two meetings on the subject next week. The steering subcommittee, which is also to meet next week to set the committee's agenda for the coming months, could decide to schedule more meetings on Neo Lithium.
This report by The Canadian Press was first published Jan. 20, 2022.
Joan Bryden, The Canadian Press