Protests and marches sparked by RCMP arrest at B.C. pipeline protest camp
The arrest of 14 people at an Indigenous blockade in a remote area of northern British Columbia became a flash point Tuesday that sparked protests across the country.
Protesters delayed Prime Minister Justin Trudeau's speech in Ottawa, stopped traffic in Vancouver and Victoria and prompted a counter protest in front of the headquarters of the company building the pipeline at the centre of the dispute.
RCMP made the arrests Monday at a blockade southwest of Houston, B.C., where some members of the Gidimt'en clan of the Wet'suwet'en First Nation had set up a camp to control access to a pipeline project across their territory.
Police were enforcing a B.C. Supreme Court injunction granted to TransCanada Corp. subsidiary Coastal GasLink. It ordered the removal of obstructions in Wet'suwet'en territory as work gets underway on a $6.2-billion pipeline carrying natural gas from the Dawson Creek area to Kitimat.
Grand Chief Stewart Phillip of the Union of B.C. Indian Chiefs told a crowd at Victory Square in Vancouver that it would be a watershed year for Indigenous people in the fight against pipelines crossing their lands.
"We're starting off 2019 with a bang," he said to cheers and applause. "I want to say to Prime Minister Trudeau: Welcome to battle ground British Columbia."
About 60 people attended the rally in support of the First Nation outside the headquarters of TransCanada Corp. in downtown Calgary. They were greeted by about the same number of pipeline supporters who were encouraged to come out by Canada Action, a Calgary-based lobby group.
Chants of "Build that Pipe" drowned out the blockade supporters initially but the anti-pipeline group found its voice and were soon matching the volume with their own chant of "Consent. Sovereignty!"
There were no physical confrontations but angry words and hand gestures flew back and forth as at least a dozen Calgary police officers used their bodies and bicycles to separate the groups.
Stephen Buffalo, CEO of the Indian Resource Council of Canada, which represents oil and gas producing First Nations, took part in the pro-pipeline part of the rally.
"The big thing is we've got to be able to support our communities that said yes to this (project) because it's their community that needs that financial benefit," he said.
"It's about getting out of poverty and finding a way for our people."
Police concerns about a protest in Ottawa forced Trudeau to move to another building close to Parliament Hill to give a speech at a forum.
The company has said it has signed agreements with all First Nations along the route for LNG Canada's $40 billion liquefied natural gas project in Kitimat, but demonstrators argue Wet'suwet'en house chiefs, who are hereditary rather than elected, have not given consent.
In an open letter issued Tuesday, Coastal GasLink president Rick Gateman said the company took legal action as a last resort and while it respects the rights of people to peacefully express their points of view, safety is a key concern.
"It has been a long, and sometimes difficult, journey but we are proud of the relationships we've built, and the support of the communities and all 20 elected Indigenous bands along the route as well as the many hereditary chiefs who also support the project," he wrote.
He said the pipeline will meet rigorous environment standards and bring significant benefits, including an estimated 2,500 jobs, many with First Nations contractors.
The national chief of the Assembly of First Nations said the use of police force against people peacefully protesting the construction of the pipeline is a violation of their human and Aboriginal rights.
"Building consensus under duress will make the resolution of the situation in northern British Columbia very difficult," Perry Bellegarde said in a statement Tuesday. "Real consensus will be built when the parties, with very different views, come together in meaningful and productive dialogue. And I am confident that they can do this."
Bellegarde said the Canadian and B.C. governments have promised to implement UN Declaration on the Rights of Indigenous Peoples but in northern B.C. they are imposing their laws over those of the Wet'suwet'en.
Gidimt'en member Jen Wickham said hereditary chiefs had gathered near the site of the B.C. camp Tuesday.
The Gidimt'en set up a gate in December in support of an anti-pipeline camp that members of the Unist'ot'en, another Wet'suwet'en clan, established years ago.
Wickham, who has fielded calls from India and the United Kingdom about the pipeline resistance, said it's been "surreal" to see the international response.
She said she believes the issue is gaining attention now because the Gidimt'en have dispelled the myth that it's only individuals from one clan opposing the project.
"I think now that the Gidimt'en have stepped up and said, 'No, this is a nation-based issue, this is about sovereignty,' it's really sinking in," she said.
New Democrat MP Nathan Cullen, who represents the area, said the protest he witnessed on Monday was "determined" but "peaceful. He estimated about 200 police officers were used to enforce the court injunction.
Cpl. Madonna Saunderson would not say how many RCMP officers were involved in the operation.
The Mounties placed exclusion areas and road closures near the Morice River Bridge where the blockade was located that prevented Coastal GasLink from getting access to its pipeline right of way.
LNG Canada announced in October that it was moving ahead with its plans for the Kitimat export facility. Construction on the 670-kilometre natural gas pipeline is scheduled to begin this month.
In Halifax, about 150 protesters gathered on the steps of Halifax Regional Police headquarters, where the RCMP has a significant presence.
"I'm here to stand in solidarity with the folks on the front lines of Wet'suwet'en that are protecting their unceded territory and to express to the RCMP," Halifax resident Sadie Beaton said before the protest started with a sweetgrass ceremony.
Protesters marched through downtown Toronto, chanting "TransCanada has got to go" and brought afternoon traffic to a halt.
About 500 people gathered at the B.C. legislature in Victoria chanting and carrying placards.
Shelagh Bell-Irving attended the protest in support of the First Nation blockade.
"This is wrong and we have to stop it. We need to shut down Canada now and let the government know we the people are running the show and not them."
— With files from Dan Healing in Calgary, Dirk Meissner in Victoria, Mike MacDonald in Halifax, Kristy Kirkup in Ottawa, Hina Alam in Vancouver and Paola Loriggio in Toronto.
Companies in this story: (TSX:TRP)
Terri Theodore , The Canadian Press
Exploring Gros Morne Newfoundland with Gerry Feehan
Exploring Gros Morne Newfoundland with Gerry Feehan
The talk of salt cod and moose started before we'd even made landfall on The Rock. On the ferry from North Sydney, Nova Scotia to Port Aux Basques, Newfoundland, a wizened fellow regaled us with stories of jigging for fish with his cousin and bagging a bull moose with his wife. It was late September.
He was pleased as punch that the freezer was stocked with sufficient cod and moose meat to see the family through a harsh Newfoundland winter. As
Florence and I drove off the ferry the man motioned us with a gnarly finger. I rolled down the window.
"Safe travels me-son. And don't drive at night on The Rock," he warned, "sometimes the moose are so thick you have to get out of the car and push them off the road."
We were on Newfoundland's southwest tip. The island is bigger than I had expected. The first road sign we saw proclaimed, 'St John's 890km'. But before heading to the distant capital on the Avalon Peninsula we wanted to explore the west of Newfoundland, Gros Morne National Park and L'Anse Aux Meadows, where Leif Erickson established North America's first European settlement 1000 years ago—500 years before Columbus set foot on Hispaniola in the sunny Caribbean.
The drive north from Port Aux Basques was slow going. Along the highway, workers were installing the new transmission line from Muskrat Falls in neighbouring Labrador on the mainland. This project is an expensive undertaking—and considered by some Newfoundlanders just another dam boondoggle. Many Islanders also still bristle at the mention of Churchill Falls, a hydroelectric legacy from the era of Joey Smallwood, Canada's last Father of Confederation.
Fall colours were near peak as we drove past lovely Corner Brook and leafy Marble Mountain. We enjoyed a late-season round of golf at Humber Valley Resort, ranked Canada's 6th best public golf course. The rolling fairways were flanked by yellow, gold and red-hued deciduous trees and stoic evergreens. There were no moose on course, but a solitary black fox did greedily eye my ball on the green at the signature par 4 10th.  A little further down the TransCanada we made a sharp left at Deer Lake onto Hwy 430, bound for Gros Morne and the rugged west coast.
Gros Morne National Park is remarkably diverse. The pebbled shoreline of Rocky Harbour gives way to a series of finger lakes, forming magnificent inland fjords. South, across Bonne Bay, lie the Tablelands where Earth's mantle has squeezed to the surface and only the odd pitcher plant and a few other hardy species can survive the acidic, infertile ancient soil. And lording over all is Gros Morne, Newfoundland's second highest mountain, which we intended to climb.
The night before our ascent we stopped at Park Headquarters to pick up a trail map.
"Be careful me-loves," warned the ranger, "specially if you see a tick fag."
"We most certainly will," I assured her, glancing over my shoulder. In the morning, low dense clouds roiled out over the sea but the sky above Gros Morne was crystal clear. No tick fag up there.
The hard part about summiting Gros Morne Mountain isn't the summit itself. The top is flat as a pancake, a broad sparse plain where caribou graze on lichen—and rock ptarmigan nest. The difficult portion of the ascent is 'the Gully' a breathless hour of bouldering through frost-shattered rock that precedes the Arctic tundra of the plateau. 'Big Lone Mountain' tops out at 806m (2600 ft) and since the hike starts pretty much at sea level, the elevation gain is just that. As we exited the Gully, our calm fall day rapidly deteriorated into wintery conditions atop the windswept barren.
We snapped a quick pic at the signpost marking the high point before scurrying toward the descent on the far side of the mesa. There we met two young women who had stopped for a terrifying selfie on the precipice overlooking Ten Mile Pond. I could barely stand upright as we screamed at each other over the wind. The Parks Canada brochure warns trekkers to be prepared for an arduous climb and that "hikers have fallen from the ledge… and died." Watching the gals pose near the cliff in this gale, I wondered, "Fallen? More likely blown."
That night, at the Ocean View Hotel in Rocky Harbour, we enjoyed our first Newfoundland kitchen party, where we were screeched in and kissed the cod, courtesy of local celebrity Dave Shears. I joined our host on stage for a couple of songs.
"Stick around and strum a few after the others have left," he offered, "and we'll have a cuffer 'bout dis and dat."
So, long after the cod had been smooched, the screech 'inned' and the bar doors barred, we were still singing, quaffing—and trading yarns with our convivial hosts.
Western Brook Pond is a glacier-carved, masterpiece of nature. A cruise on this fresh-water fjord is mandatory for any visit to Gros Morne. But check the forecast. Chances are that you'll walk 40 minutes from the parking area to the pier only to find the boat ride has been cancelled due to foul weather.
But even if the outing is kiboshed, the 2km hike through tuckamore forest, with long stretches of boardwalk over peaty bogs and around fragile wetlands, is worth the amble. Luckily we had a good day for it. The boat meandered slowly to the far end of the long, narrow lake, squeezing between sheer, 750m high cliffs. Everywhere waterfalls cascaded to the surface from the dizzying heights. Since Newfoundland is a land of perpetual impromptu music, the boat's crew couldn't refrain from scratching their musical itch during the two-hour tour.
When not attending to his maritime duties, the first mate played the spoons. Passengers clapped accompaniment while Celtic jigs blared over the ship's loudspeakers.
The next evening the live entertainment continued at the Gros Morne Music Festival in Cow Head with fiddling, percussion and a sad, a capella ballad recounting the hard life of early Newfoundlanders. After midnight, walking back to our campground, the wind began to freshen. At 3am we were shaken awake by a strong sou' wester – and slept only in fits and starts for the rest of the night.
Our plan was to hit the road early for the 350km drive to l'Anse aux Meadows on the extreme tip of the Northern Peninsula. But by morning the gusts were blowing in at 100kph – a sad portent for motor home travel. We decided to hunker down and wait out the tempest. But one by one our resolute fellow campers pulled up stakes. Soon we were the sole remainders. Suffering from FOMO, I threw caution to the gale-force wind, pulled out onto the narrow, winding highway and, as they oddly say in Newfoundland, steered north 'down the coast.'
Next time: L'Anse aux Meadows and more tales from The Rock.
Gerry Feehan is an award-winning travel writer and photographer. He lives in Kimberley, BC.
Gerry Feehan is an award-winning travel writer and photographer. He and his wife Florence live in Kimberley, BC!
Thanks to Kennedy Wealth Management for sponsoring this series.  Click on the ads and learn more about this long-term local business.
Click to read more travel stories.
Stand Together Against Bullying – Pink Shirt Day 2021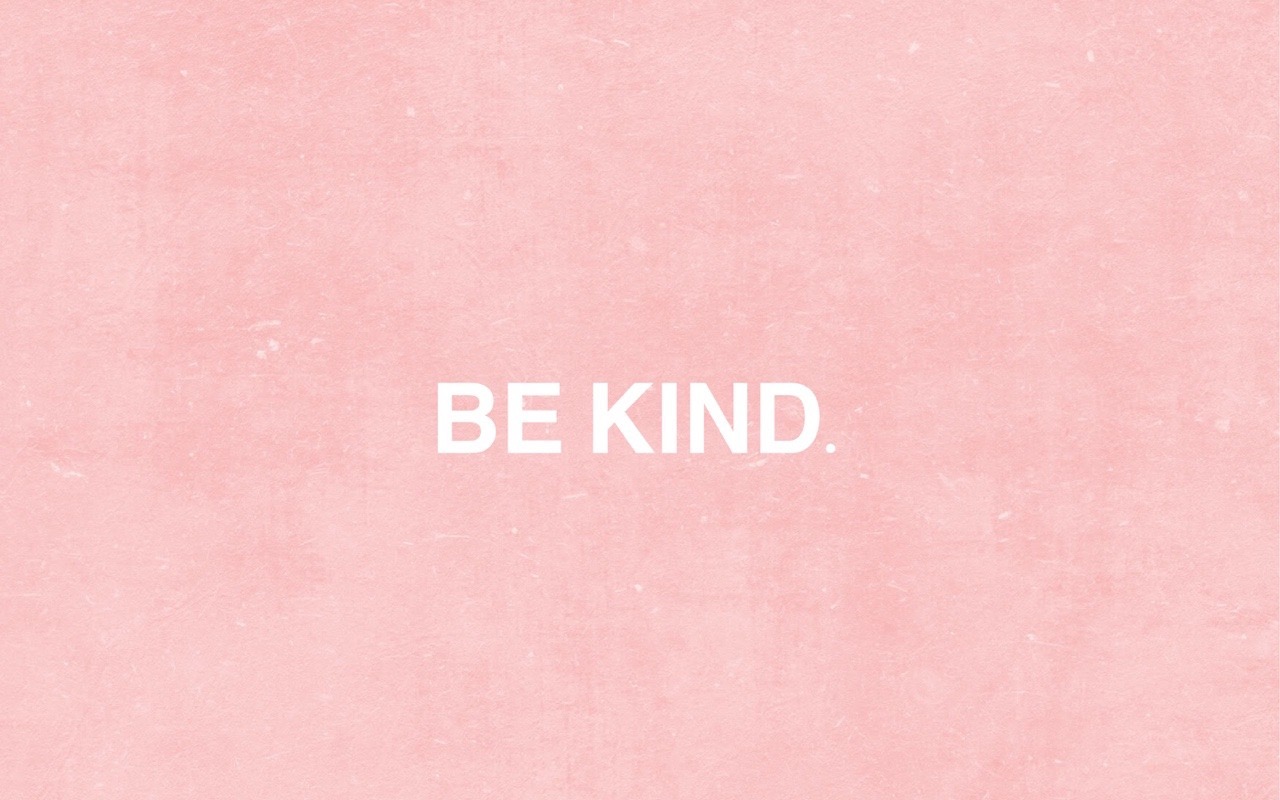 Wednesday, February 24, 2021 is the 14th annual Pink Shirt Day, a globally recognized movement to end bullying in all its forms and encourage the growth of a global community built on acceptance and support regardless of sex, age, background, gender identity, sexual orientation or cultural differences. 
Pink Shirt Day originated in 2007 in the eastern Canadian province of Nova Scotia, in a local story that captured national – and eventually international – attention, when a new 9th grade student walked in on the first day of school wearing a pink polo shirt. 
Travis Price and David Shepherd are the two young men responsible for unintentionally launching the global pink shirt movement. According to Price and Shepherd, a group of students were physically and verbally bullying the young man for wearing pink to school. As senior students, Price and Shepherd saw the situation as an opportunity to set an example and take a stand against bullying in their school.
That night the two went and purchased 75 pink tank tops and released a call on social media (MSN messenger at the time) encouraging their fellow students to show up at school the next day wearing pink. According to Price, in a school of roughly 1000 students, "700 to 850 kids showed up wearing pink. It was incredible." 
Since 2007, the movement has gained exponential traction and is now recognized in communities all around the world as individuals come together in an international display of solidarity against the devastating impacts of bullying.
The global movement to end bullying has led to the creation of countless local, national and internationally available resources, but there is still a long way to go.

Bullying Canada identifies 4 distinct types of bullying: verbal, physical, social and cyber. Short term and long term effects of bullying vary based on each situation, and can lead to damaging and dangerous outcomes for victims, friends, bystanders and countless others. While commonly associated with children and young adults in school, bullying impacts individuals of all ages and backgrounds in many areas of life, including the workplace.
Statistics released by Safe Canada revealed that 47% of Canadian parents have at least one child that has experienced bullying, while approximately 33% of the population experienced bullying as a child, and 33% of teenagers reported being bullied recently. Furthermore, around 40% of Canadians reportedly experience bullying in the workplace on a weekly basis.
If you, or someone you know is struggling with bullying, reaching out is the first step. You are not alone, and help is available. Extensive networks of resources exist in Alberta and across Canada to provide support, aid and solutions for those experiencing bullying. 
For support from Bullying Canada, call (877) 352-4497, or email [email protected]
The Alberta 24-hour Bullying Helpline can be reached at 1-888-456-2323, or the online Bullying Helpline Chat can be accessed here.
For more resources on how to identify a bullying situation, get help, or help someone in need, visit https://www.alberta.ca/bullying-how-to-help-others.aspx.
For more stories, visit Todayville Calgary.