Public gathering violation conviction set aside for Calgary preacher and his brother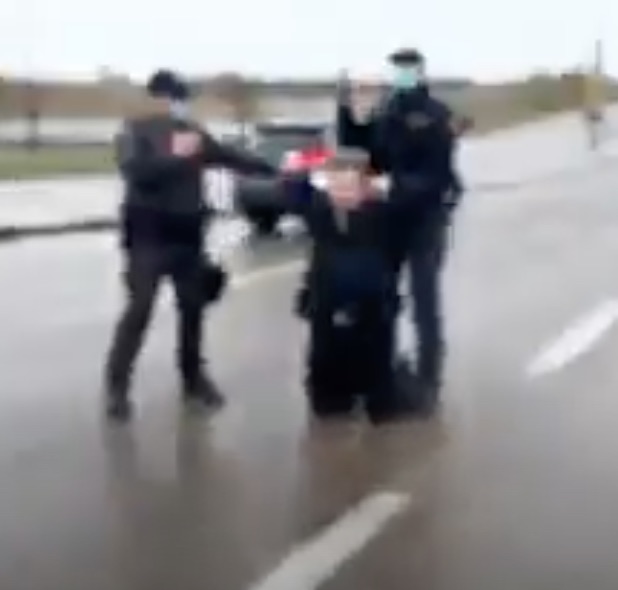 A preacher and his brother have successfully appealed their convictions for hosting public gatherings during the pandemic and are to have their fines reimbursed.
Twice in 2021, Artur and Dawid Pawlowski of Calgary were ruled to be in contempt of a COVID-19-related Alberta Health Services injunction that limited the number of people permitted to congregate and required physical distancing and face masks.
Artur Pawlowski, a Street Church preacher, was sentenced to three days in jail and fined $20,000, while his brother's sentence was three days in jail and a $10,000 fine.
During sentencing, the brothers were also ordered to pay more than $15,700 to Alberta Health Services for costs incurred.
The injunction named the church the brothers operate, not the Pawlowskis themselves.
In their appeal, they argued that they could not be found in contempt of an injunction that was not made against them specifically.
The Alberta Court of Appeal determined that the language used in the injunction was open to interpretation and created "ambiguity and potential confusion."
The Pawlowskis' conviction on the contempt charge was set aside as well as their probation.
Their fines are to be reimbursed and Alberta Health Services has been ordered to return the $15,733.50 it was awarded.
The Appeal Court also ruled on a related case involving a central Alberta restaurant.
Christopher Scott, the owner of the Whistle Stop Café in Mirror, Alta., was found to have been in contempt of an AHS injunction against him regarding illegal public gatherings in June 2021. The conviction was related to an event he hosted outside his restaurant in May 2021, days after the injunction was granted.
Scott was sentenced to three days in jail, fined $20,000, ordered to complete 120 hours of community service and placed on 18 months' probation. He was also ordered to pay AHS $10,922.25 to cover costs.
The restaurant owner appealed the sanctions against him, not the contempt finding, arguing they were "excessive and disproportionate."
The court partially granted the appeal, reducing Scott's fine to $10,000, half of the original penalty. The court also allowed him to make monthly $500 payments toward it.
His probation was also reduced to eight months, a duration that is now complete. (CTV Calgary)
This report by The Canadian Press was first published July 22, 2022.
Alberta legislation would set up independent agency to investigate police complaints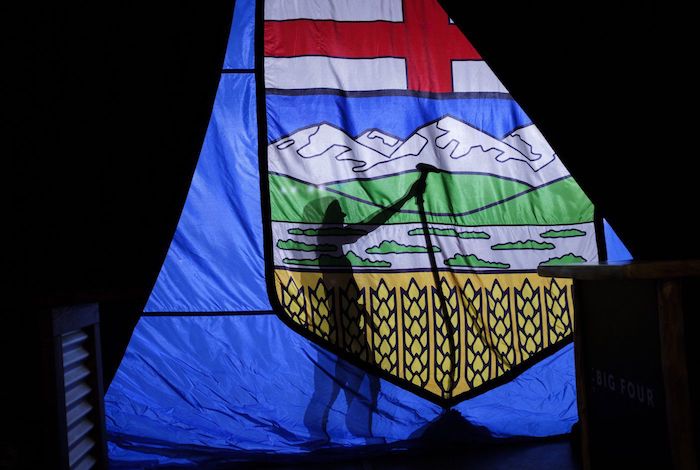 The Alberta government has introduced legislation aimed at making police forces more accountable and responsive to the communities they serve.
The Police Amendment Act introduced Thursday would establish an independent agency called the Police Review Commission to receive complaints, carry out investigations and conduct disciplinary hearings to do away with the idea of police investigating police.
Mike Ellis, the minister of public safety and emergency services, said the province has been consulting with Albertans since 2018 to come up with the first major overhaul of the Police Act in 34 years.
"One thing that came up consistently was the need to change how complaints against the police are investigated to end the system of police investigating police," Ellis said.
"The legislation answers those long-lasting calls to reform the public complaints process by establishing an independent agency to handle complaints against police."
The Alberta Serious Response Team will continue to handle all cases involving death or serious injuries, as well as serious and sensitive allegations involving all police services. Its mandate would be expanded to include peace officers employed by provincial organizations as well as community peace officers at the municipal level.
The legislation would also require all jurisdictions with a population above 15,000 currently policed by the RCMP to establish civilian bodies to oversee policing priorities.
The United Conservative Party government is deciding next steps following the release of a third-party analysis last year of a proposal to create a provincial police force instead of using the RCMP in rural areas and some smaller communities.
"No decisions have been made regarding the provincial police service," Ellis said. "This is about ensuring that the rural municipalities have a say at the table under our current model which is the RCMP, who is the current provincial police service provider."
Ellis said it could be another 18 months before the Police Review Commission is up and running. He said negotiations are underway with the RCMP to see how they would fit in under civilian oversight.
"Right now K-Division has expressed they're supportive of this, however, we're still having discussions with Public Safety Canada because it still falls technically under the RCMP in Ottawa," he said.
"We're going to continue to negotiate with the RCMP because we believe the independent body is the right approach and we can continue going down that path."
The proposed changes would also require police to develop diversity and inclusion plans to reflect the diverse and distinct communities they serve and to better understand local community needs.
The Alberta Association of Chiefs of Police supports the changes.
"Changes to update our Police Act are long overdue," said Calgary Police Chief Mark Neufeld, president of the association in a statement.
"We have advocated for several years that the act needs reform to bring it more in line with the realities of the modern police workplace,"
Edmonton Police Chief Dale McFee said the changes "will provide an additional layer of public transparency" that will benefit both the public and police.
This report by The Canadian Press was first published Dec. 8, 2022.
— By Bill Graveland in Calgary
TC Energy shuts down Keystone pipeline system after leak in Nebraska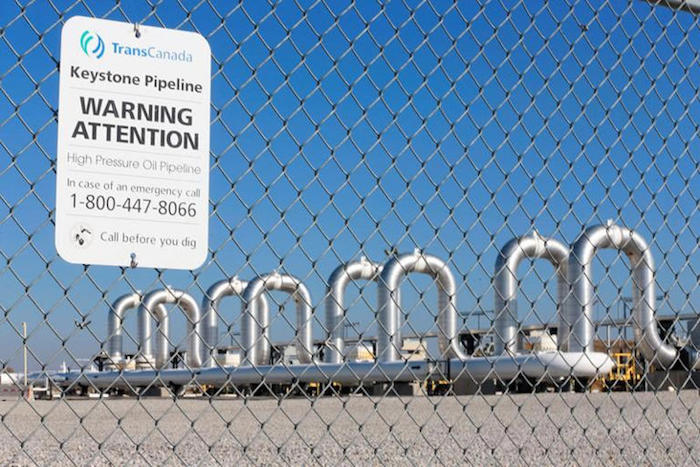 CALGARY — TC Energy Corp. says it has shut down its Keystone pipeline after a leak in Nebraska.
The company says it has mobilized people and equipment in response to a confirmed release of oil into a creek, about 32 kilometres south of Steele City, Neb.
TC Energy says an emergency shutdown and response was initiated Wednesday night after a pressure drop in the system was detected.
It says the affected segment of the pipeline has been isolated and booms have been deployed to prevent the leaked oil from moving downstream.
The Keystone pipeline system stretches 4,324 kilometres and helps move Canadian and U.S. crude oil to markets around North America.
TC Energy says the system remains shutdown as its crews respond and work to contain and recover the oil.
This report by The Canadian Press was first published Dec. 8, 2022.
Companies in this story: (TSX:TRP)
The Canadian Press