Provinces asking feds for $138 million to help buy out flooded properties
OTTAWA — Flood-ravaged provinces are asking the federal government to provide almost $138 million to move or buy out homeowners affected by previous years' inundations, according to new data that gives a glimpse into the national costs of helping residents leave floodplains.
Calculations based on previous experience suggest that the total cost of giving up on 100,000 of the most endangered structures could run into the billions.
Only four times in the past decade have provinces turned to the federal treasury for help to move homes — twice in New Brunswick, and once each in Quebec and Yukon.
In New Brunswick's case, the federal government picked up more than 80 per cent of the $1.8 million spent to buy out a combined 36 properties after flooding in 2008 and 2010.
Public Safety Canada says provinces and territories have asked for $137.9 million in federal money to help cover costs related to 10 floods, but the dollar figure is only an estimate and doesn't include this year's.
The department says it expects to get more requests for financial help to relocate homes as the frequency of extreme flooding increases and wants to know how much provinces and territories have spent on it without federal help.
All that data will feed into a debate governments are having about whether it's better to move people off floodplains rather than repeatedly pay for repairs.
Federal help for disaster relief kicks in once costs surpass what lower levels of government could reasonably be expected to cover on their own.
Within the program, called the "Disaster Financial Assistance Arrangements," is a provision that allows provinces to claim the cost of relocating residents to areas less prone to floods or other disasters. Federal funding can also be used to buy out affected homeowners and dismantle damaged buildings.
How much gets doled out depends on the design of the buyout program, which has become a point in discussions between Public Safety Minister Ralph Goodale and his provincial and territorial counterparts.
A program could provide money up to a pre-set maximum, which is what Quebec's government is offering this year — up to $200,000 to anyone with severe damage to their homes. Or it could pay the full estimated value of a home before it was flooded, as Alberta did after flooding there in 2013.
In that case, about one-third of homeowners who were offered buyouts took them within a year of the offer, costing the province $81 million in 2014. Alberta covered the bill itself, without federal assistance.
Based on the data available, the federal government has paid, on average, about $41,000 for each property owner who accepted previous buyouts in New Brunswick.
This year, New Brunswick is offering up to $160,000 for each home where damage exceeds 80 per cent of its pre-flood value. Owners can sell their buildings and have them demolished and levelled but retain their land. They can also sell out entirely, or take up to $160,000 to use on repairs — in exchange for giving up any future disaster aid.
The Insurance Bureau of Canada estimates about 100,000 homes — out of the 14 million dwellings Statistics Canada counted in the 2016 census — are at the highest risk of repeat flood damage. A buyout program for those properties could cost the federal treasury hundreds of millions of dollars based on the limited information available about previous federal disaster help, in addition to what provincial governments put up.
"No government bailout program or insurance program is going to be able to deal with those repeated cases where you're going to have repeated claims in a short period of time. That's where you may focus buyouts," said Craig Stewart, vice-president of federal affairs with the Insurance Bureau of Canada.
"In our view, the calculation is buy out a few and then protect and insure the rest."
Jordan Press, The Canadian Press
No national security issue in Chinese takeover of Canadian lithium company: Liberals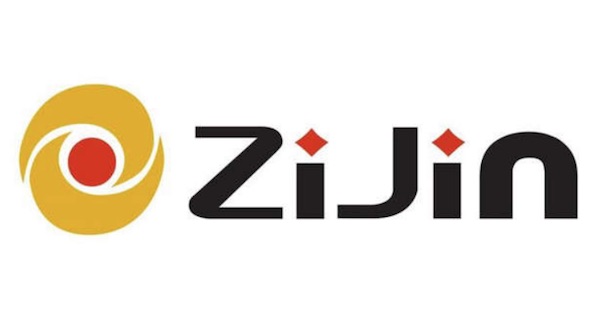 OTTAWA — The pending takeover of a Canadian lithium mining company by a Chinese state-owned company raises no national security concerns, federal Liberals argued Thursday.
Liberal MP Andy Fillmore, parliamentary secretary to Industry Minister François-Philippe Champagne, told a House of Commons committee that the Industry Department reviewed last fall the proposed takeover of Neo Lithium Corp. by China's Zijin Mining Group Ltd.
That review concluded that Neo Lithium is "really not a Canadian company," he told the industry committee, describing it as an Argentine company with directors in the United Kingdom and only three Canadian employees "on paper."
He said the only reason Neo Lithium "had any Canadian toehold whatsoever," was to get on the Toronto Stock Exchange in a bid to raise money for what Fillmore called an "increasingly dubious appearing" mine development project in Argentina.
Moreover, he said that project involves lithium carbonate, not the lithium hydroxide used to manufacture batteries that are critical for electric vehicles.
For those reasons, Fillmore said a formal national security review of the takeover was deemed unnecessary.
"These are the things they found, right? That in fact it's not a relevant lithium to Canada's national security interests and it's not really a Canadian company."
However, Conservative MP Ed Fast, who had called for the emergency committee meeting to find out why no formal security review was done, said it's "just false" to say Neo Lithium is not a Canadian company.
And he noted that the company's own website touts the mine as "the pre-eminent lithium brine asset in the world" to meet surging global demand for electric vehicle batteries.
"It goes without saying but bears restating that critical minerals such as lithium are a strategic asset, not only for Canada but for the world, and will play a critical role in driving our future prosperity and in meeting our environmental objectives," Fast said.
While the mine in question is in Argentina, Fast argued that it is incumbent on Canada and other "free-trading, rules-following allies" to ensure the global critical minerals industry is not monopolized by one country, especially one whose interests "are sometimes hostile toward ours."
China currently dominates the world's supply of lithium and batteries.
Conservative MP Tracy Gray further argued that lithium carbonate can be converted into lithium hydroxide for use in batteries.
But Fillmore countered that the conversion process involves additional costs and "significant environmental implications," which is why lithium hydroxide is preferred.
"I could probably make a passable hat using my socks but I'd much rather wear a hat," he said.
Thursday's meeting was called to consider a motion by Fast, calling for the committee to hold six meetings to explore the Neo Lithium takeover and whether a formal national security review should have been conducted.
In the end, committee members unanimously agreed to a Bloc Quebecois compromise to hold two meetings on the subject next week. The steering subcommittee, which is also to meet next week to set the committee's agenda for the coming months, could decide to schedule more meetings on Neo Lithium.
This report by The Canadian Press was first published Jan. 20, 2022.
Joan Bryden, The Canadian Press
CP NewsAlert: Man charged after four bodies found in Manitoba near border
WINNIPEG — A Florida man has been charged with human smuggling after the bodies of four people, including a baby and a teen, were found in Manitoba near the United States border.
The United States Attorney's Office for the District of Minnesota says Steve Shand, who is 47, appeared in court earlier today.
The bodies were found yesterday in Manitoba near the border community of Emerson.
Mounties say it's believed they died from exposure while trying to cross the border into the U.S. from Canada.
The U.S. Attorney's Office says the dead were a family of four Indian nationals who were separated from others in a group crossing the border.
More coming …
The Canadian Press