Protesters march for freedom as crowds celebrate Canada Day in Ottawa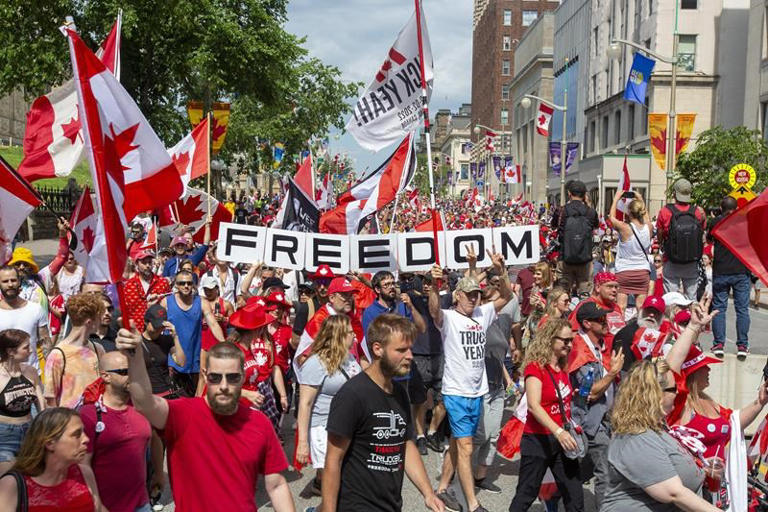 OTTAWA — Plans for a full day of protest events alongside Canada Day celebrations in Ottawa caused only minimal disruptions Friday as a few hundred people marched through downtown to voice their opposition to the federal government and public health restrictions.
The city was once again crowded with people draped in the Maple Leaf, but this time the vast majority of them were joining in the official celebrations.
There was a celebratory, if low-key mood in the capital, where the main holiday events were moved away from Parliament Hill to nearby LeBreton Flats Park, and Place des Festivals Zibi across the Ottawa River in Gatineau, Que.
Large numbers of police were present throughout Ottawa's downtown core, and people hoping to enter the Hill were screened with metal detectors and bag searches.
In the late afternoon, police directed traffic and escorted hundreds of marchers who chanted, danced and called for the resignation of Prime Minister Justin Trudeau. They gathered at the National War Memorial east of Parliament Hill, where they sang O Canada.
Along the way they were met by both supporters and some counter-protesters weary of the now-familiar shouts of "Freedom" after February's convoy blockades and April's Rolling Thunder event.
Organizers re-routed the march after learning the Supreme Court was fenced off as part of the extra security measures. When they arrived back at Parliament Hill after the march, supporters were frustrated to hear they would need to submit to a search and security check to enter the grounds for planned speeches and a scheduled dance party.
With some refusing to enter the security lineup, the crowd of marchers largely dispersed.
The atmosphere by evening was charged and at times noisy, but remained peaceful.
Lisa Owens came from Port Hope, Ont., to join the group.
"I am here because I believe that the government has turned to evil," she said. "This is darkness vs. light."
Jason Kowalyshyn, a biological engineer from Hamilton, said he came to celebrate Canada Day and to "advocate for collective rights and freedoms."
"What bothers me the most are child suicides during the lockdown, because of the lockdown. They got depressed and they were taken away from their friends," he said.
Officials had warned there would be zero tolerance for "unusual noise," blockading roads and sidewalks or setting off fireworks this weekend. But attempts to enforce one bylaw led to a tense situation in front of the gates to Parliament around noon.
The brief clash centered around two women with a group called Stand For Thee, which had been handing out copies of the Bill of Rights and calling for Trudeau's arrest. The Bill of Rights was superseded in 1982 by the Charter of Rights and Freedoms, which governs the application of laws at both the federal and provincial level.
The women were selling merchandise from a table on the sidewalk when bylaw officers told them to take the table down, citing a the city's use and care of roads bylaw.
That order prompted a crowd to start shouting and chanting. Bylaw and police officers retreated as the crowd pressed in, chanting, "Rule of law!" But the group eventually removed the table.
One woman, who refused to give her name, told the crowd: "Everything they're doing is a violation of our rights."
"Do your job, go into the Hill and take down the people that have created tyranny," she said.
No one took her up on that suggestion and protesters dispersed not long afterward. In all, the disruption lasted about 20 minutes.
Meanwhile, the vast majority of people in the downtown were there to enjoy warm weather under skies that turned sunny late afternoon. Families strolled through the closed-off streets eating ice cream, snapping photos and taking in street performances.
Longtime Ottawa residents Trudy and Michael Hallen said Friday's celebrations were much smaller than years past. Still, Trudy Hallen said it was nice to see children out wearing red and white, and what she called a nice cross-section of Canada celebrating.
As for the protesters, "I hope they get the message that they're a really small part of society, they don't speak for everybody else," she said.
This report by The Canadian Press was first published July 1, 2022.
Sarah Ritchie and Marie Woolf, The Canadian Press
OPEC+ weighs large oil cutback to boost sagging prices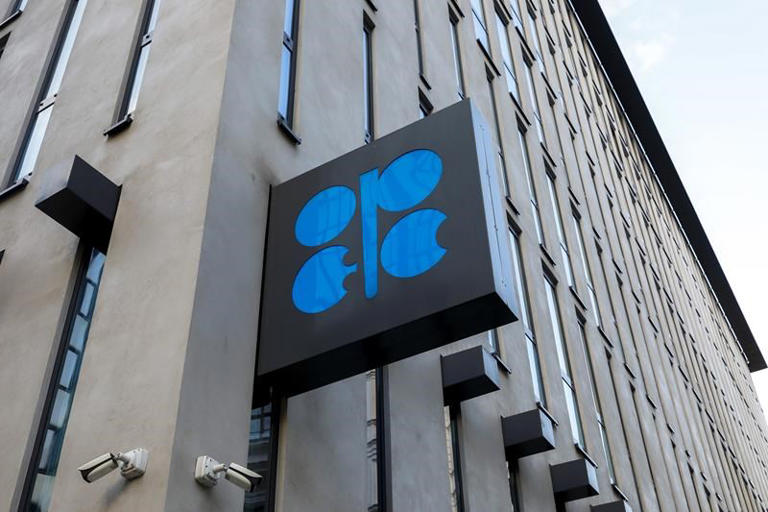 FRANKFURT, Germany (AP) — The OPEC+ alliance of oil-exporting countries on Wednesday will debate a potentially large cut in the amount of crude it ships to the global economy — a move that could help Russia weather a looming European ban on oil imports and raise gasoline prices for U.S. drivers just ahead of national midterm elections.
Energy ministers from the OPEC cartel, whose leading member is Saudi Arabia, and allied non-members including Russia are meeting in person at the group's Vienna headquarters for the first time since early 2020 at the start of the COVID-19 pandemic. Russian Deputy Prime Minister Alexander Novak, who has been sanctioned by the U.S., was attending the meeting in Austria's capital.
A production cut could benefit Russia by establishing higher prices ahead of a European Union ban on most Russian oil imports, a sanction over the invasion of Ukraine that takes effect at the end of the year, analysts at Commerzbank say.
Russia "will need to find new buyers for its oil when the EU embargo comes into force in early December and will presumably have to make further price concessions to do so," the analysts wrote in a note. "Higher prices beforehand — boosted by production cuts elsewhere — would therefore doubtless be very welcome."
Moscow also faces a separate push by the U.S. and the other Group of Seven wealthy democracies to impose a price cap on Russian oil by Dec. 5. The EU agreed Wednesday on new sanctions that are expected to include a price cap on Russian oil, an EU official said.
Oil prices surged this summer as markets worried about the loss of Russian supplies from sanctions over the war in Ukraine, but they slipped as fears about recessions in major economies and China's COVID-19 restrictions weighed on demand for crude.
The fall in oil prices has been a boon to U.S. drivers, who saw lower gasoline prices at the pump before costs recently started ticking up, and for U.S. President Joe Biden as his Democratic Party gears up for congressional elections next month.
It's unclear how much impact a production cut would have on oil prices — and thus gasoline prices — because members are already unable to meet the quotas set by OPEC+. Yet Saudi Arabia may be unwilling to strain its relationship with Russia even if the world's largest oil exporter had any reservations about cutbacks and has recently has drawn leaders from Biden to German Chancellor Olaf Scholz to talk about energy supplies.
The Commerzbank analysts said a small trim would likely see oil prices fall further, while the group would need to remove at least 500,000 barrels day from the market to bolster prices.
Such a production cut "would undoubtedly signal to the market the determination and resolve of the cartel to support oil prices," said UniCredit economist Edoardo Campanella. But supply would drop by less than announced.
"If the group cuts target production by 1 million barrels per day, actual output would likely drop by about 550,000 barrels per day — as countries like Russia or Nigeria that are producing below quota would see their formal target decline but remaining above what they can currently produce," Campanella said.
At its last meeting in September, the group reduced the amount of oil it produces by 100,000 barrels a day in October. That token cut didn't do much to boost lower oil prices, but it put markets on notice that OPEC+ was willing to act if prices kept falling.
International benchmark Brent has sagged as low as $84 in recent days after spending most of the summer months over $100 per barrel. U.S. oil prices fell below $80 per barrel Friday. Ahead of the meeting, U.S. crude traded at $86.38 and Brent at $91.66.
The White House declined to comment before OPEC leaders made a final decision on oil production, but press secretary Karine Jean-Pierre told reporters Tuesday that the U.S. would not extend releases from its strategic reserve to increase global supplies.
"We're not considering new releases," Jean-Pierre said.
Biden has tried to receive credit for gasoline prices falling from their average June peak of $5.02 — with administration officials highlighting a late March announcement that a million barrels a day would be released from the strategic reserve for six months. High inflation is a fundamental drag on Biden's approval and has dampened Democrats' chances in the midterm elections.
Gasoline prices recently turned up because of refinery outages in California and Ohio, and vary widely, from over $6 per gallon in California to under $3 in some parts of Texas and the Gulf Coast, according to motoring club federation AAA. The national average of $3.80 is up slightly but down from a record high on June 14.
One major factor weighing on oil prices has been fears of recessions in places like the U.S. and Europe and slowdowns due to China's strict COVID-19 measures.
Higher inflation is sapping consumer purchasing power, while central banks are raising interest rates to cool off overheating prices, a step that could slow economic growth. Oil prices at their summer highs, and higher natural gas prices boosted by Russian cutbacks to Europe, helped fuel inflation.
___
Associated Press reporter Josh Boak contributed from Washington.
David Mchugh, The Associated Press
MPs call for tight federal restriction on use of facial recognition technology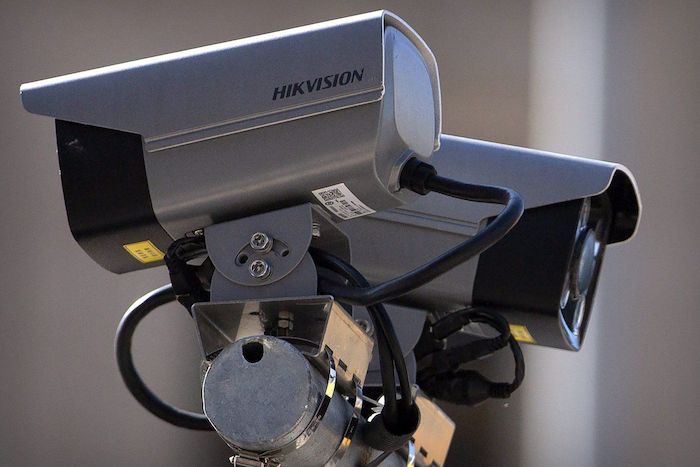 By Jim Bronskill in Ottawa
A House of Commons committee is calling for a moratorium on the use of facial recognition technology by federal police and Canadian businesses unless there is court authorization or input from the privacy watchdog.
In a report tabled Tuesday, the committee on access to information, privacy and ethics also urges the government to develop a regulatory framework concerning uses, prohibitions, oversight and privacy of the emerging tool.
Facial recognition technology can allow an image of a person's face to be matched against a database of photos with the aim of identifying the individual.
The MPs say appropriate privacy protections should address issues including accuracy, retention of data and transparency in facial recognition initiatives, as well as a comprehensive strategy around informed consent by Canadians for the use of their private information.
They also want the government to amend the private-sector privacy law to prohibit capturing images of Canadians from the internet or public spaces for the purpose of populating facial recognition technology databases or artificial intelligence algorithms.
Several witnesses who took part in committee hearings acknowledged some positive uses of facial recognition, such as quick and secure payments at a checkout counter, life-saving medical applications and solving crimes.
However, MPs also heard about the dangers of misidentification of Black and Asian people through the technology; indiscriminate and warrantless mass surveillance; and the lack of regulation, transparency and accountability from police and intelligence agencies.
The report warns that without an appropriate framework, facial recognition technology and other artificial intelligence tools could cause irreparable harm to some individuals.
These innovations must be used responsibly within a robust legislative framework that protects Canadians' privacy rights and civil liberties, the MPs say.
"Since such a legislative framework does not exist at the time, a national pause should be imposed on the use of FRT, particularly with respect to police services."
The committee "strongly encourages" Ottawa to implement its recommendations as quickly as possible.
Tim McSorley, national co-ordinator of the International Civil Liberties Monitoring Group, welcomed the report, noting that for more than two years, government regulators, civil society groups and leading experts in human rights and technology have been calling for decisive action on facial recognition by the federal government.
"We hope that this latest report finally leads to the legal reforms that are necessary to rein in facial recognition, and artificial intelligence technology more broadly," said McSorley, who testified before the committee in March.
In May, Canada's privacy commissioners said it should be illegal for police to use facial recognition technology to monitor people involved in peaceful protest.
In a joint statement, federal, provincial and territorial privacy watchdogs also called for a prohibition on any police deployment of the technology that could result in mass surveillance.
The privacy commissioners of British Columbia, Alberta and Quebec have ordered facial recognition company Clearview AI to stop collecting, using and disclosing images of people without consent.
An investigation by the three provincial watchdogs and their federal counterpart found in February last year that Clearview AI's technology resulted in mass surveillance of Canadians and violated federal and provincial laws governing personal information.
They said the New York-based company's scraping of billions of images of people from across the internet — to help police forces, financial institutions and other clients identify people — was a clear breach of Canadians' privacy rights.
This report by The Canadian Press was first published Oct. 4, 2022.