Police arrest driver in early morning Parliament Hill crash
Ottawa police arrested a driver after what they describe as an unauthorized vehicle drove into the front gates of Parliament Hill early this morning.
Police say a vehicle rammed into the gates outside the legislature at about 3:30 a.m. and security infrastructure prevented it from entering the grounds.
An officer was nearby and took the driver into custody without further incident, the police statement says, and no criminal charges have yet been laid.
The Ottawa Police Service says it is leading an investigation in collaboration with the Parliamentary Protective Service that oversees security on the Hill.
The street in front of Parliament Hill has been closed to normal traffic since the "Freedom Convoy" in February, during which large trucks stayed parked outside and on streets nearby for several weeks.
The protesters with the convoy were opposed to COVID-19 restrictions and the Liberal government.
The incident appears to be unrelated to another crash later this morning that saw an amphibious tour bus busting into the gates outside 24 Sussex Drive, the unoccupied official residence of the prime minister.
Unlike at 24 Sussex, where rubble and a large gap in the middle of the fence could be seen, the gates at Parliament Hill suffered minimal damage.
The House of Commons is currently on a summer break and the buildings are not open to visitors in the wee hours of the morning.
This report by The Canadian Press was first published Aug. 3, 2022.
Jaded, cynical, disillusioned: report says federal whistleblowers fear reprisal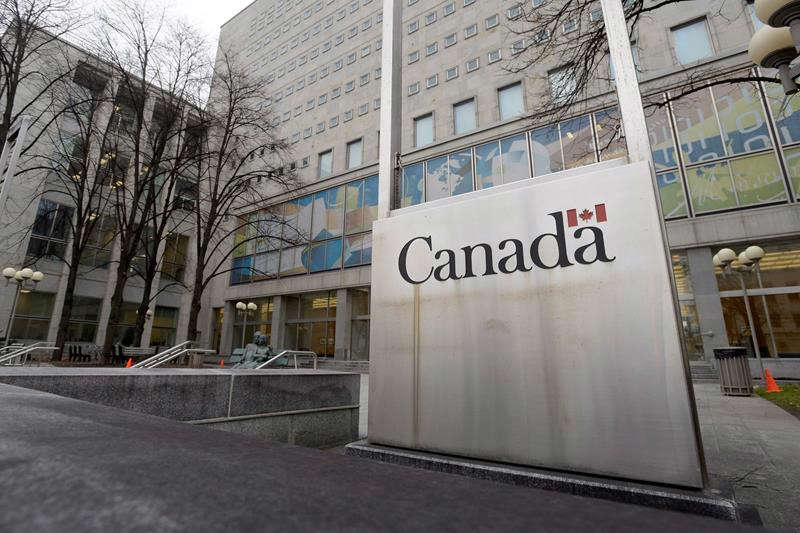 By Marie-Danielle Smith in Ottawa
Federal workers are increasingly cynical, skeptical and disillusioned about the idea of reporting wrongdoing in the public service, says a recent survey.
That pessimism is more "palpable and widespread" now than it was before the pandemic, and bureaucrats have become more likely to fear reprisals for whistleblowing.
Research firm Phoenix Strategic Perspectives Inc. delivered the report in March to the Office of the Public Sector Integrity Commissioner, which investigates serious abuses within the federal government.
Commissioner Joe Friday says there is a maze of oversight mechanisms available to public servants and it can be discouraging or exhausting to figure out where to lodge a complaint.
He says he thinks public servants are feeling more isolated and disconnected during the pandemic, making it more difficult to feel confident in coming forward — let alone to gather the sort of documentation that whistleblowers require.
Chris Aylward, the president of the Public Service Alliance of Canada, says the protections in place for whistleblowers are inadequate and the regime must be strengthened.
"It's discouraging to see that federal workers have grown more cynical about whistleblowing and reporting wrongdoing in the public service, but it is not surprising," Aylward said in a statement.
"It can be intimidating to come forward as a whistleblower, and our members are right to fear retaliation. Strong measures are needed to protect workers that speak out. Instead, there are too many conditions on whistleblowers that unnecessarily restrict disclosure."
The report, based on nine focus group sessions held in March, found that workers feared a wide variety of hypothetical repercussions, many of which are premised on the fear that confidentiality could be compromised.
These included a negative impact on the physical or psychological well-being of the whistleblower, a lack of support, the idea that they would acquire a reputation as a troublemaker, diminished trust and division among co-workers and "damage to the image or reputation of the public service."
Some said they feared their careers would be derailed — that they'd be given poor evaluations, be taken off projects, be assigned less challenging work or have their workloads increased.
Compared to a similar report undertaken in 2015, public servants were more likely to say that their attitudes toward whistleblowing had changed over time. This time around, they described themselves as having become "less naive," "more pessimistic," "more cynical," "more jaded," "less bright-eyed" and "more disillusioned."
Workers tended to see whistleblowing as a good thing and described whistleblowers as brave people who should be encouraged and supported. But they emphasized that prospective whistleblowers "need to understand what they are facing": a process that is "long, arduous, stressful and uncertain as to the outcome."
And while participants reported an increase in awareness and education about the process of reporting wrongdoing, they didn't trust it.
"Many held the view that such changes amount to 'virtue signalling' or 'window dressing' as opposed to constituting real cultural change," the report says.
A little over half of the focus group attendees were unaware of the existence of the office that commissioned the research in the first place.
That's not necessarily such a bad thing, Friday says.
"I think if every public servant woke up every morning and first thing on their mind was, 'How do I bring wrongdoing to light,' that might suggest that there's more wrongdoing than anybody thinks there is," he says.
Still, it's apparent that many don't know how the whistleblowing process works, or don't have trust in it if they do. "Clearly, there's more to do," he says.
It can be frustrating to push for cultural change on the margins of a 300,000-person organization, Friday says — and with no influence or authority over the internal, department-specific procedures that govern most of the whistleblowing system.
Still, his office of 35 people has reached thousands of public servants with events and presentations over the course of the pandemic, he says, in an attempt to demystify the process.
In the seven years he's been commissioner — and during his time as deputy commissioner and legal counsel before that — Friday says he's never given a presentation that didn't result in a followup with someone in the audience who was considering reporting wrongdoing.
"We're talking about something very personal, very often something that someone has not yet spoken to anybody about," he says, lamenting that the pandemic has resulted in fewer opportunities to have face-to-face conversations.
"We're trying our damnedest to continue with our outreach efforts."
This report by The Canadian Press was first published Oct. 1, 2022.
WestJet sets sights on low-cost leisure with purchase of 42 more airplanes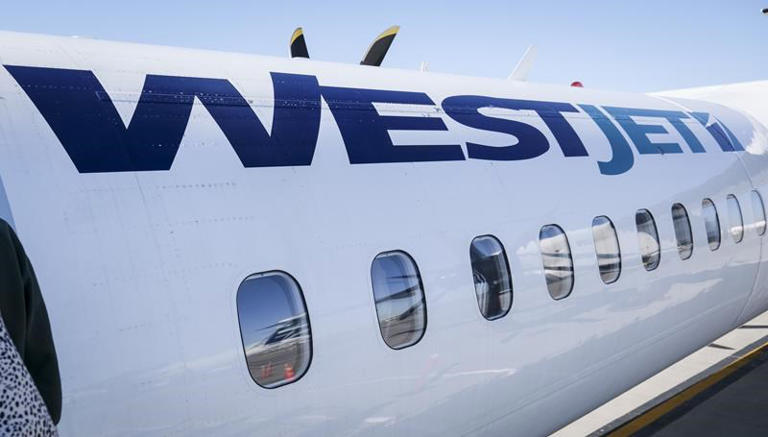 WestJet is making a substantial addition to its fleet with the purchase of 42 aircraft as the airline plans to expand its low-cost offerings, with plans to add routes to sun destinations from cities across Canada.
The Calgary-based airline announced the agreement with Boeing for the purchase of the 737-10 MAX planes on Thursday.
The purchase, which was on top of an existing order of 23 aircraft, includes the option to add 22 more planes depending on demand.
The purchase is a part of the airline's plan to expand its low-cost offerings and offer sun and leisure flying across Canada, said WestJet Group's chief executive officer, Alexis von Hoensbroech.
Earlier this month, WestJet said in a press release that it would be suspending several routes to Atlantic Canada, including flights between Halifax and Montreal, as of Oct. 28. Spring flight schedules are not yet available.
WestJet chief commercial officer John Weatherill said the decision was difficult but will help in the long run, as the airline shifts more of its eastern routes to sun and leisure destinations.
However, he said WestJet is not stopping Atlantic flights completely; instead, von Hoensbroech said the airline plans to ramp up its cross-country flights and flights from the East to leisure destinations including the Southern U.S. and the Caribbean.
"What we will do less, is flying within the East," said von Hoensbroech. "So flights between Montreal and Toronto will decrease but Montreal to Cancun will increase."
"We are a low-cost carrier and we want to improve our low-cost positioning," said von Hoensbroech.
Supporting this move is the pending Sunwing acquisition, given Sunwing's focus of servicing Eastern Canada's leisure market, said WestJet's chief executive officer.
Brought with the incoming aircraft is the need for more cabin crew, ground handlers and pilots, a challenge recognized by WestJet's chief executive officer, as staffing levels have been an industry-wide problem after the return of domestic and international travel.
While some roles are more challenging to fill, von Hoensbroech said that he is confident WestJet will find enough staff for the expansion and said it will create hundreds and thousands of additional job and career opportunities within WestJet.
"If you're a pilot and you are joining an airline that is growing, this will give you a faster track to become a captain than if you are joining an airline that is not growing as fast as we do," said von Hoensbroech.
WestJet says the Boeing 737-10 MAX provides the lowest cost per seat among mid-range aircraft and is part of the airline's plan to offer more affordable flights.
The order will start delivering at the end of 2024 through to 2028, expanding the fleet by 65 aircraft over six years.
WestJet wouldn't yet say whether the 42 additional aircraft will service WestJet alone or if they will also fly under Swoop, the airline's ultra-low-cost carrier.
This report by The Canadian Press was first published Sept. 29, 2022.
Caitlin Yardley, The Canadian Press