People planning to attend AIDS conference in Montreal still struggling to get visas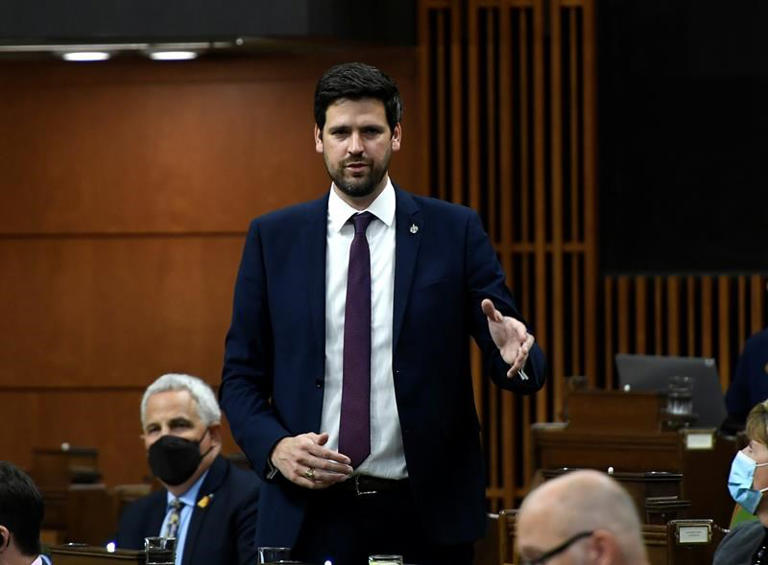 MONTREAL — International AIDS organizations say people from Africa, South America and Asia who are planning to attend a major AIDS conference in Montreal are still struggling to get visas from the Canadian government.
The groups say a growing number of activists — including some who were scheduled to speak at the conference which begins at the end of the month — are having their visa applications denied, often on the grounds that the Canadian government doesn't believe they'll return home after the event.
Tinashe Rufurwadzo, the director of programs, management and governance at Y+ Global, an international organization of HIV+ youth, said the chair of his organization's board and another of its employees, who are based in Malawi and Kenya, are among the young activists who have been denied visas to attend the conference.
He said both have travelled extensively to speak at AIDS-related events.
"Personally, I'm sick and tired of seeing young people from Africa mostly portrayed on PowerPoint slides as pictures, as photos on banners, as footnotes on case studies. Why can we not have them at conferences to share their lived experiences of what exactly is happening?" he said in an interview Friday.
Rufurwadzo said representatives of populations most at risk of HIV — such as people who inject drugs, transgender women, sex workers and gay men — need to be able to participate, as do adolescent girls, who are increasingly affected by HIV.
If people from the most affected countries aren't able to attend, he said he doesn't know how realistic the learning at the conference will be.
While those whose applications are denied will be able to attend the conference virtually, Rufurwadzo said that won't allow the same level of participation. He also said young people, especially those from rural areas, may not have consistent access to the internet.
Last week, almost 250 organizations from around the world sent a joint letter to Immigration Minister Sean Fraser calling on him to take action to ensure participants can attend the International AIDS conference.
Aidan Strickland, a spokesman for Fraser, said in response to earlier questions from The Canadian Press that the department has been working closely with event organizers and that applications "have been assessed in a timely manner."
"While we cannot comment on the admissibility of any particular individual, we can say that, in general, all visitors to Canada must meet the requirements for temporary residence in Canada, as set out in Canada's Immigration and Refugee Protection Act," Strickland said in an email. "All applications from around the world are assessed equally against the same criteria."
Javier Bellocq, an Argentine who runs a community journalism project called the Key Correspondent Team which focuses on people living with HIV and high-risk groups, said from the stories he's heard, it seems like each Canadian consulate is applying different rules.
In some places, he said, applicants have been required to pay for medical examinations as part of the visa process.
"The conference, in theory, arranged with the Canadian government that there will not be medical examinations, but there are, there are many medical examinations."
Of a group of 40 Argentines, including Bellocq, who are planning to participate in pre-conference activities, only two have received visas so far, he said.
Tumie Komanyane, who runs programs for international NGO Frontline AIDS in South Africa, said groups she works with were planning to help more than a dozen young people attend the conference, but decided not to even bother applying for 10 visas after the first four applications were rejected.
Komanyane said she's aware of other young people from the region, including some who had scholarships to attend the conference funded by the Canadian government, who have had their visa applications denied.
"It's incoherent," she said in an interview Saturday. "With the strides that Africa is making in the HIV field, all the lessons and evidence that could be coming from the beneficiaries directly is going to be lost."
While she works with young people, she said, she doesn't want to speak for them.
"They have agency, they have voice, and they shouldn't be represented by people like me. They should be able to go and share what this work means for them," she said.
Bellocq said he's not worried about himself, noting the Argentine passport is relatively powerful and he's a professional who has been travelling internationally form more than 30 years. But he worries about people from countries with less passport privilege and members of marginalized groups who are at high risk of HIV.
With pre-conference events starting in just over three weeks, he said, "time is not on our side."
This report by The Canadian Press was first published July 2, 2022.
Jacob Serebrin, The Canadian Press
Thousands of Afghans who helped Canada trapped in Afghanistan, struggling to leave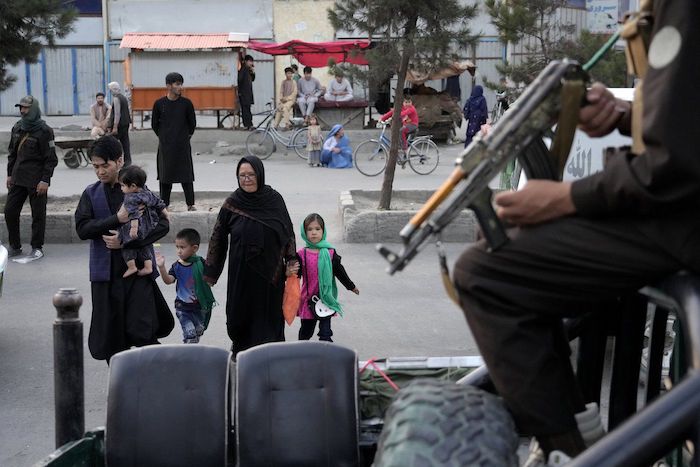 By Marie Woolf in Ottawa
MPs and veteran-led aid groups are urging ministers to do more to help thousands of Afghans who assisted Canadian Forces but remain trapped in Afghanistan a year after the Taliban seized Kabul.
They warn that 8,000 Afghans approved to come to Canada have not yet been able to escape. Many do not have a passport or visa and applying to the Taliban for documents could put them in danger.
Another 3,000 Afghans who helped Canada's Armed Forces and government have not been approved to come to Canada, according to Aman Lara, a veteran-led non-governmental organization working to help interpreters and other Canadian government employees on the ground.
Brian Macdonald, Aman Lara's executive director, urged Canada to extend the special immigration program, set up to settle 18,000 former local employees of the Canadian Armed Forces or government, which is being effectively wound down after reaching capacity.
"There are 8,000 people in Afghanistan who have been approved to come to Canada under the special immigration program who can't get out," he said.
"We are asking the government of Canada to keep the special immigration program open and unlimited in numbers until everybody who helped Canada gets out."
A spokeswoman for Immigration Minister Sean Fraser said in June the department has received over 15,000 applications for the program, as well as referrals for the remaining 3,000 spaces.
Official figures show Canada's resettlement efforts have lagged behind federal targets and efforts to help those fleeing the war in Ukraine.
More than 17,300 Afghans have arrived in Canada since last August compared to 71,800 Ukrainians who have come to Canada in 2022 alone, according to government statistics. The federal government has promised to resettle 40,000 Afghans.
Fraser predicted in December that it could take two years to fulfil the government's promise to bring 40,000 Afghan refugees to Canada.
Canadian activists and opposition MPs accused the Liberals of not doing enough and say some families are in hiding from the Taliban as they await approval of their immigration applications.
NDP immigration critic Jenny Kwan, who has been in contact with many Afghan refugees who worked with Canadian Forces, said there is a "stark difference" between the government's treatment of those fleeing the Taliban and those fleeing the Russian invasion.
She said the situation for Afghans who helped Canada is "grave," with many unable to escape the country and facing persecution by the Taliban.
Kwan said some received no reply to their applications from the Immigration Department other than an automated response. Others seeking visas from the Taliban authorities to escape their regime were put in peril if they identified themselves.
"Their lives are in danger. They told me what the Taliban are calling them: they are called 'the Western dogs,'" Kwan said.
"We owe them a debt of gratitude. We cannot abandon them."
Amanda Moddejonge, a military veteran and activist, said she has witnessed families being split up, with only some members making it to Canada. She also warned that Afghans who worked for Canadian Forces "are being hunted" by the Taliban.
"Nobody should face death for working for the Government of Canada, especially when this government can identify those who worked for them and is able to provide them life-saving assistance," she said.
Macdonald said safe houses set up by Aman Lara for Afghan interpreters and their families, and others who helped Canada, have closed because the exodus to Canada has taken so long and it could not afford to keep them open.
He said the Pakistan government had agreed to a 60-day window in June to allow Afghans without full documentation to leave the country to fly to Canada, but not all Afghan and Pakistani officials at borders and airports were aware.
He called on the Canadian government to negotiate to keep that window open until all Afghans approved to come to Canada are able to get here.
His plea came as aid agencies working in Afghanistan raise alarms that the country is in a dire humanitarian crisis, with 18.9 million people facing acute hunger.
Asuntha Charles, national director of World Vision Afghanistan, said aid workers have encountered acute poverty and malnutrition, including among children.
"At least one million children are on the brink of starvation, and at least 36 per cent of Afghan children suffer from stunting — being small for their age — a common and largely irreversible effect of malnutrition," she said.
"In the four areas we work, we've found that families live on less than a dollar a day. This has forced seven out of 10 boys and half of all girls to work to help their families instead of going to school."
Vincent Hughes, a spokesman for Fraser, said the Afghan and Ukrainian immigration programs are very different.
He said Afghan refugees who arrive through programs set up to bring them to Canada have a right to stay permanently, whereas it's believed many Ukrainians who have fled to Canada intend eventually to return to Ukraine.
Helping get people out of Afghanistan and to Canada was very challenging, he added, as Canada has no diplomatic presence there and does not recognize the Taliban government.
"Our commitment of bringing at least 40,000 vulnerable Afghans to Canada has not wavered, and it remains one of the largest programs around the world," he said.
Afghanistan's ambassador to Canada, who has no contact with the Taliban regime, said "the experience of the past one year in Afghanistan has been very painful and disturbing."
Hassan Soroosh said the Taliban had swiftly reintroduced "repressive policies" including restrictions "on almost every aspect of girls' and women's lives and rights."
"The Taliban's forced takeover has caused a huge disruption to constitutional order, socio-economic development, public services and civil society activities," he said.
The ambassador called for the international community to take a unified approach toward the Taliban and put greater pressure on them "as they continue to insist on their uncompromising approach and repressive rule."
"We remain grateful to Canada for maintaining a principled position on the current tragic situation in Afghanistan and for a sustained commitment in support of the people of Afghanistan including women, girls and those who need resettlement support," he said.
In a joint statement on Sunday, Canada's ministers of foreign affairs, immigration, international development and national defence said "we have witnessed the hardships endured by the Afghan people, with some having undergone harrowing journeys to flee the country and countless others living in fear of persecution and retribution."
"Faced with a heart-wrenching situation in Afghanistan, Canadians opened their hearts to help people rebuild their lives and more than 17,300 Afghans have arrived in Canada over the past year."
This report by The Canadian Press was first published Aug. 15, 2022.
Anne Heche, star with troubled life, dies of crash injuries
LOS ANGELES (AP) — Anne Heche, the Emmy-winning film and television actor whose dramatic Hollywood rise in the 1990s and accomplished career contrasted with personal chapters of turmoil, died of injuries from a fiery car crash. She was 53.
Heche was "peacefully taken off life support," spokeswoman Holly Baird said in a statement Sunday night..
Heche had been on life support at a Los Angeles burn center after suffering a "severe anoxic brain injury," caused by a lack of oxygen, when her car crashed into a home Aug. 5, according to a statement released Thursday by a representative on behalf of her family and friends.
She was declared brain-dead Friday, but was kept on life support in case her organs could be donated, an assessment that took nine days. In the U.S., most organ transplants are done after such a determination.
A native of Ohio whose family moved around the country, Heche endured an abusive and tragic childhood, one that helped push her into acting as a way of escaping her own life. She showed enough early promise to be offered professional work in high school and first came to prominence on the NBC soap opera "Another World" from 1987 to 1991, winning a Daytime Emmy Award for the role of twins Marley and Vicky Hudson, who on the show sustained injuries that anticipated Heche's: Vicky falls into a coma for months after a car crash.
By the late 1990s Heche was one of the hottest actors in Hollywood, a constant on magazine covers and in big-budget films. In 1997 alone, she played opposite Johnny Depp as his wife in "Donnie Brasco" and Tommy Lee Jones in "Volcano" and was part of the ensemble cast in the original "I Know What You Did Last Summer."
The following year, she starred with Ford in "Six Days, Seven Nights" and appeared with Vince Vaughn and Joaquin Phoenix in "Return to Paradise." She also played one of cinema's most famous murder victims, Marion Crane of "Psycho," in Gus Van Sant's remake of the Alfred Hitchcock classic, and co-starred in the indie favorite "Walking and Talking."
Around the same time, her personal life led to even greater fame, and both personal and professional upheaval. She met Ellen DeGeneres at a the 1997 Vanity Fair Oscar party, fell in love and began a 3-year relationship that made one of Hollywood's first openly gay couples. But Heche later said her career was damaged by an industry wary of casting her in leading roles. She would remember advisers opposing her decision to have DeGeneres accompany her to the premiere of "Volcano."
"We were tapped on the shoulder, put into her limo in the third act and told that we couldn't have pictures of us taken at the press junket," Heche said in 2018 on the podcast Irish Goodbye.
After she and DeGeneres parted, Heche had a public breakdown and would speak candidly of her mental health struggles.
Heche's delicately elfin look belied her strength on screen. When she won the National Board of Review's 1997 best supporting actress award, the board cited the one-two punch of "Donnie Brasco" and the political satire "Wag the Dog," in which Heche portrayed a cynical White House aide and held her own against film great Robert De Niro.
Heche also called effectively on her apparent fragility. In 2002 she starred on Broadway in the play "Proof" as a woman fearful of losing her sanity just like her father, a brilliant mathematics professor. An Associated Press review praised her "touching performance, vulnerable yet funny, particularly when Catherine mocks the suspicions about her mental stability."
In the fall of 2000, soon after her break-up with DeGeneres, Heche was hospitalized after knocking on the door of a stranger in a rural area near Fresno, California. Authorities said she had appeared shaken and disoriented and spoke incoherently to the residents.
In a memoir released the following year, "Call Me Crazy," Heche talked about her lifelong battles. During a 2001 interview with TV journalist Barbara Walters, Heche recounted in painful detail alleged sexual abuse by her father, Donald Heche, who professed to be devoutly religious and died in 1983 from complications of AIDS. Heche described her suffering as so extreme she developed a separate personality and imagined herself descended from another planet.
In the final days of his life, Heche said, she learned he was secretly gay and that she believed his inability to live honestly fueled his anger and hurtful behavior. Not longer her father died, her brother Nathan — one of her four siblings — was killed in a car crash.
"I'm not crazy. But it's a crazy life. I was raised in a crazy family and it took 31 years to get the crazy out of me," Heche told Walters. In an effort to escape the past, "I drank. I smoked. I did drugs. I had sex with people. I did anything I could to get the shame out of my life."
Heche dated Steve Martin in the 1990s, and is widely believed to have inspired the childlike, but ambitious aspiring actor played by Heather Graham in his Hollywood spoof "Bowfinger." She later had a son with camera operator Coleman Laffoon, to whom she was married from 2001 to 2009. She had another son during a relationship with actor James Tupper, her co-star on the TV series "Men In Trees."
Heche worked consistently in smaller films, on Broadway and on TV shows in the past two decades. She recently had recurring roles on the network series "Chicago P.D." and "All Rise," and in 2020 was a contestant on "Dancing With the Stars."
The Associated Press