Parliamentary committee to begin study of RCMP's use of cellphone spyware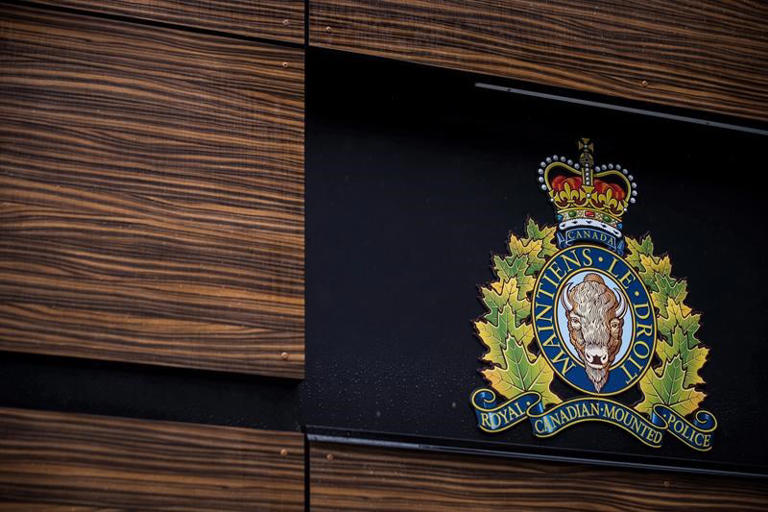 OTTAWA — A parliamentary committee will begin exploring the RCMP's use of spyware on Monday, diving deeper into an issue that's sounded alarms for privacy and civil liberties groups across the country.
The House of Commons ethics and privacy committee called for a summer study after the RCMP revealed its use of tools that covertly obtain data from devices like phones and computers.
In response to a written question tabled in the House of Commons in June, the RCMP disclosed it had obtained warrants to use tools that collect text messages and emails and can remotely turn on cameras and microphones in 10 investigations.
"We are talking about the most intrusive thing that exists," said privacy and technology lawyer David Fraser.
"This would be like an order allowing the police to kind of put on an invisibility cloak and sit on your living room couch, or on your bedside table."
Fraser said that's why a high level of scrutiny should be applied to requests for this type of warrant.
"I think part of the important discussion that should be taking place here … would be to make sure that any technique that is as intrusive as this is subject to the highest standard of probable cause and that the police should have to convince the judge that other techniques have been tried and have failed."
As an alternative approach, Fraser said the committee could look to the methods used when the Canadian Security Intelligence Service seeks a warrant for its investigations.
"(CSIS officials) go to a bunker in Ottawa and they meet in what amounts to a secret court," he said. "It's designated judges of the Federal Court who, ex parte — so without anybody on the other side — review applications for warrants under the CSIS Act that can be incredibly intrusive."
Policing expert and Queen's University professor Christian Leuprecht said technological change is outpacing the legal framework, and politicians are often unwilling to step in and adjust policies to help it keep up.
"This is the sort of issue that requires politicians to sit down and say, 'OK, we have this technology, this is how we've decided you're allowed to use it,'" he said.
Leuprecht agreed there should be a high level of scrutiny on the types of technology police are using, particularly given the RCMP's power to arrest and detain.
"The Communication Security Establishment, this is a high-tech agency that is very well versed in how to use data and technology," Luprecht said. "Whereas you might say with the RCMP, that's not their primary bread and butter, so there's a much higher risk that the RCMP might make the wrong decision, draw the wrong inferences."
The committee has the opportunity to decide whether the current laws are sufficient to protect Canadians' privacy. It could decide the RCMP needs to submit annual reports for further transparency.
Typically, police use of surveillance technology is kept secret, Fraser said, and he would like to see a framework put in place so that new technology has to go through independent scrutiny.
"I have zero comfort in imagining what is the process currently adopted by law enforcement in Canada to determine the appropriateness of the use of certain technologies."
Brenda McPhail, the director of the Canadian Civil Liberties Association's privacy, technology and surveillance program, released a statement in late June asking a host of questions about how the technology is being used and why the privacy commissioner was not consulted on its deployment.
"What tools are being used, and who supplies them?" McPhail wrote. "Is it one of the many vendors of spyware known for selling such tools to authoritarian states who use it to target human rights defenders and journalists?"
Fraser said that is another important question for the committee to consider.
"If the police can remotely get into anybody's smartphone, that means that there's something defective with that smartphone that the police are exploiting and that bad guys can also exploit," he said.
The "ethical thing to do" in that case, Fraser said, is for police or spy agencies to report any such loopholes to smartphone makers.
"They're never going to do that unless they're told," he said.
Witnesses appearing during the scheduled two days of hearings include Public Safety Minister Marco Mendicino, the current federal privacy commissioner and his deputy, and RCMP officers who oversaw the use of spyware.
This report by The Canadian Press was first published Aug. 7, 2022.
Sarah Ritchie, The Canadian Press
Alberta plans to resist federal efforts to seize prohibited weapons: Shandro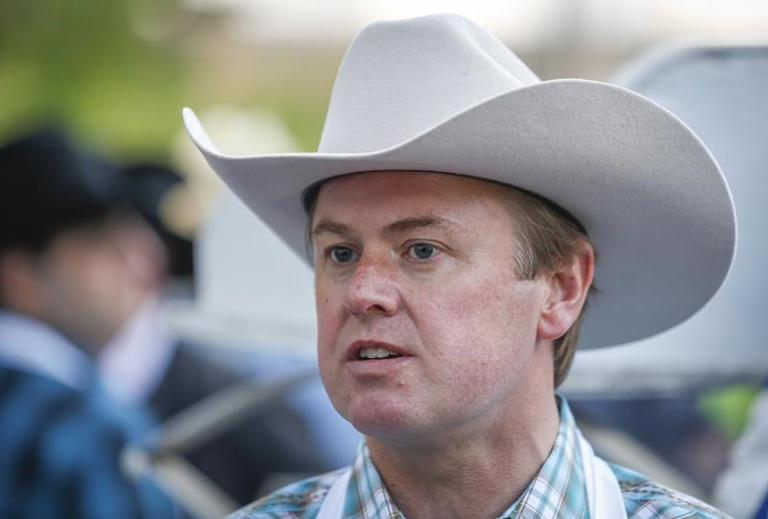 CALGARY — The Alberta government is taking steps to oppose federal firearms prohibition legislation and the potential seizure of thousands of assault-style weapons.
Since May 2020, Ottawa has prohibited more than 1,500 different models of assault-style firearms from being used or sold in Canada.
It has committed to establishing a buyback program to remove those firearms from communities.
Alberta Justice Minister Tyler Shandro said he received a letter from the federal minister of public safety asking for police resources to begin confiscating firearms beginning this fall.
He said the federal government is "fearmongering" by labelling the guns as "assault style," which Shandro called a move to scare Canadians unfamiliar with firearms.
Shandro said at a news conference Monday that many of the weapons do not pose unusual danger or possess any additional mechanical capability.
"This is politically motivated confiscation, pure and simple," he said. "And so I responded to (Public Safety) Minister (Marco) Mendicino by telling him no. Alberta will not assist the federal government in this or any federal effort to strip lawfully obtained personal property from our residents."
Shandro said Alberta will not agree to having RCMP officers act as "confiscation agents" and will protest any such move under the provincial-federal agreement that governs policing.
"Despite taking this step, the federal government may still direct the RCMP to serve as confiscation agents," Shandro said. "To prevent this from happening, Alberta will formally dispute any attempt to do so by invoking Article 23 of that agreement."
Alberta also plans to seek intervener status in six ongoing judicial review applications challenging the constitutionality of the legislation.
Mendicino's office did not immediately respond to a request for comment.
Shandro's position is supported by Alberta's chief firearms officer.
"I have previously expressed strong opposition to the federal government's plans to prohibit and confiscate some 30,000 lawfully acquired firearms from Albertans," said Teri Bryant.
"The planned confiscations represent a fatal approach to reducing violence in Canadian society and are unwarranted and unacceptable infringements on the property rights and personal freedoms of Albertans."
This report by The Canadian Press was first published Sept. 26, 2022.
Bill Graveland, The Canadian Press
CP NewsAlert: RCMP say missing N.S. man believed swept to sea by Fiona
LOWER PROSPECT, N.S. — Police say a Nova Scotia man missing since Friday is believed to have been swept out to sea during post-tropical storm Fiona.
Halifax district RCMP say the 81-year-old Lower Prospect, N.S., resident was last seen Friday evening and a thorough search was conducted over the weekend.
They say search efforts have ended based on the belief the man entered the water.
On Sunday, RCMP in western Newfoundland confirmed that a 73-year-old woman in Port aux Basques, N.L., died after a storm surge flooded her home and swept her out to sea.
More coming.
The Canadian Press