Parliamentary committee to begin study of RCMP's use of cellphone spyware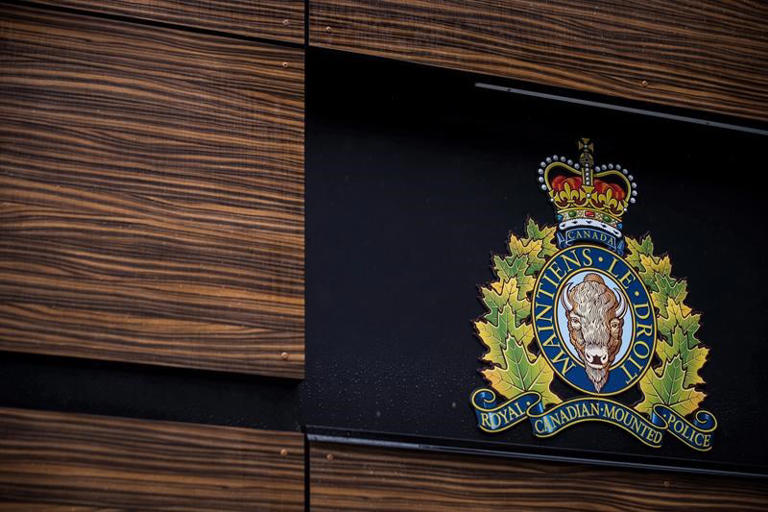 OTTAWA — A parliamentary committee will begin exploring the RCMP's use of spyware on Monday, diving deeper into an issue that's sounded alarms for privacy and civil liberties groups across the country.
The House of Commons ethics and privacy committee called for a summer study after the RCMP revealed its use of tools that covertly obtain data from devices like phones and computers.
In response to a written question tabled in the House of Commons in June, the RCMP disclosed it had obtained warrants to use tools that collect text messages and emails and can remotely turn on cameras and microphones in 10 investigations.
"We are talking about the most intrusive thing that exists," said privacy and technology lawyer David Fraser.
"This would be like an order allowing the police to kind of put on an invisibility cloak and sit on your living room couch, or on your bedside table."
Fraser said that's why a high level of scrutiny should be applied to requests for this type of warrant.
"I think part of the important discussion that should be taking place here … would be to make sure that any technique that is as intrusive as this is subject to the highest standard of probable cause and that the police should have to convince the judge that other techniques have been tried and have failed."
As an alternative approach, Fraser said the committee could look to the methods used when the Canadian Security Intelligence Service seeks a warrant for its investigations.
"(CSIS officials) go to a bunker in Ottawa and they meet in what amounts to a secret court," he said. "It's designated judges of the Federal Court who, ex parte — so without anybody on the other side — review applications for warrants under the CSIS Act that can be incredibly intrusive."
Policing expert and Queen's University professor Christian Leuprecht said technological change is outpacing the legal framework, and politicians are often unwilling to step in and adjust policies to help it keep up.
"This is the sort of issue that requires politicians to sit down and say, 'OK, we have this technology, this is how we've decided you're allowed to use it,'" he said.
Leuprecht agreed there should be a high level of scrutiny on the types of technology police are using, particularly given the RCMP's power to arrest and detain.
"The Communication Security Establishment, this is a high-tech agency that is very well versed in how to use data and technology," Luprecht said. "Whereas you might say with the RCMP, that's not their primary bread and butter, so there's a much higher risk that the RCMP might make the wrong decision, draw the wrong inferences."
The committee has the opportunity to decide whether the current laws are sufficient to protect Canadians' privacy. It could decide the RCMP needs to submit annual reports for further transparency.
Typically, police use of surveillance technology is kept secret, Fraser said, and he would like to see a framework put in place so that new technology has to go through independent scrutiny.
"I have zero comfort in imagining what is the process currently adopted by law enforcement in Canada to determine the appropriateness of the use of certain technologies."
Brenda McPhail, the director of the Canadian Civil Liberties Association's privacy, technology and surveillance program, released a statement in late June asking a host of questions about how the technology is being used and why the privacy commissioner was not consulted on its deployment.
"What tools are being used, and who supplies them?" McPhail wrote. "Is it one of the many vendors of spyware known for selling such tools to authoritarian states who use it to target human rights defenders and journalists?"
Fraser said that is another important question for the committee to consider.
"If the police can remotely get into anybody's smartphone, that means that there's something defective with that smartphone that the police are exploiting and that bad guys can also exploit," he said.
The "ethical thing to do" in that case, Fraser said, is for police or spy agencies to report any such loopholes to smartphone makers.
"They're never going to do that unless they're told," he said.
Witnesses appearing during the scheduled two days of hearings include Public Safety Minister Marco Mendicino, the current federal privacy commissioner and his deputy, and RCMP officers who oversaw the use of spyware.
This report by The Canadian Press was first published Aug. 7, 2022.
Sarah Ritchie, The Canadian Press
Man charged with first degree murder in shooting death of B.C. RCMP officer
A 25-year-old Coquitlam, B.C., man has been charged with first-degree murder in the shooting death of RCMP officer Rick O'Brien.
Police allege Nicholas Bellemare fatally shot the Ridge Meadows RCMP constable on Friday in Coquitlam during a drug investigation originating in Maple Ridge, B.C.
The Integrated Homicide Investigation Team and the Coquitlam and Ridge Meadows RCMP detachments issued a joint statement saying Mounties were executing a warrant when an altercation began between Bellemare and police at around 10 a.m.
Police said O'Brien and another officer were shot during the altercation and a third officer also sustained unspecified injuries.
O'Brien died at the scene, while the two other wounded officers were treated at hospital and have since been released.
"This is a profound loss and I understand it will have a lasting effect on Const. O'Brien's family, friends, colleagues and the community," said Mandeep Mooker, officer in charge of the integrated homicide team, in a written statement.
Bellemare, who police say was also shot and wounded in the altercation, has been charged with one count each of first-degree murder and attempted murder with a firearm.
O'Brien's death in Coquitlam comes less than a year after another RCMP officer, Const. Shaelyn Yang, was stabbed to death while accompanying a city worker to a campsite used by homeless residents in a Burnaby, B.C.
The latest tragedy has reverberated with law enforcement officials across the country.
Kevin Halwa, chair of the National Police Federation's Benevolent Foundation, has said calling the mood in the law enforcement community sombre "would be an understatement."
Halwa said the tragedy was a powerful reminder of the risks police officers take on in their daily work once they "step up to serve."
Condolences from a number of law enforcement officials and agencies have poured in on social media, including federal Justice Minister Arif Virani, the Manitoba Association of Chiefs of Police and Alberta Public Safety Minister Mike Ellis.
A GoFundMe campaign for O'Brien's family has raised more than $55,000 since launch, surpassing its original goal of raising $50,000.
Halwa said the funds cannot come close to replacing O'Brien's loss, but the Benevolent Foundation is hoping to take on as much of the financial pressures facing the family in the wake of his death.
"If we can take even just an ounce of pressure off of that family and Rick's loved ones, then that's why we're here," Halwa said.
O'Brien, who had a wife and children, worked with at-risk youth before joining the RCMP and spent his entire policing career at the Ridge Meadows detachment.
He was decorated for bravery in the rescue of victims during a home invasion within months of joining the RCMP in 2016.
Halwa said he hopes the tragedy reminds the public of the individuals behind the badge.
"You know, they are the mothers and fathers, the soccer coaches, and they're doing their damn best to do what they can to make the world better," he said. "Their hearts are all in the right place to make the world better."
This report by The Canadian Press was first published Sept. 23, 2023.
Here's what Canada is pledging in multi-year support for Ukraine, updated trade deal
Ukrainian President Volodymyr Zelenskyy receives a standing ovation from Prime Minister Justin Trudeau and parliamentarians as he arrives to deliver a speech in the House of Commons in Ottawa on Friday, Sept. 22, 2023. Canada is making a multi-year commitment to provide steady support to Ukraine, including hundreds of millions of dollars for new armoured vehicles. THE CANADIAN PRESS/Sean Kilpatrick
By Nojoud Al Mallees in Ottawa
Prime Minister Justin Trudeau announced Friday that Canada is making a multi-year commitment to provide steady support to Ukraine, including hundreds of millions of dollars for new armoured vehicles.
The two countries also signed a modernized trade deal, as Ukrainian President Volodymyr Zelenskyy visits the country for the first time since Russia's full-scale assault of Ukraine began last year.
A spokeswoman for Trade Minister Mary Ng said the new deal does not include substantial changes on market access, but adds services and investment clauses to the agreement, along with progressive language around labour standards and gender equality.
Meanwhile, the multi-year commitment includes $650 million over three years for 50 armoured vehicles that are to be built in London, Ont.
Friday's announcement brings Canada's total committed support to Ukraine to more than $9.5 billion since the beginning of 2022, according to a news release.
The new commitment comes as Ukraine seeks longer-term support from allies and worries emerge that some countries' support may begin to waver as the war drags on.
Earlier this week, Poland's prime minister said his country is no longer sending arms to Ukraine as a trade dispute between the neighbouring states escalates and his populist party faces pressure from the far right in the upcoming national election.
G7 countries promised in July to reach individual agreements with Ukraine to provide long-term military help.
In addition to new funding, the federal government has also announced the allocation of part of the $500 million of support Canada announced in June.
Those funds will go toward providing 35 drone cameras to Ukraine, as well as sending Canadian trainers to help Ukrainian pilots and maintenance workers use donated fighter jets.
Canada is also providing additional funding toward other initiatives in support of Ukraine, including mental-health care and non-governmental organizations.
Money will go toward strengthening nuclear security measures at the Chornobyl Exclusion Zone and replacing equipment destroyed or stolen by Russia when it occupied the site in 2022.
Friday's announcement includes a further crackdown on Russia with a new round of sanctions.
Ottawa says it is placing 63 new sanctions on individuals and entities involved in Russia's nuclear sector, the illegal transfer and custody of Ukrainian children and the generation and dissemination of disinformation and propaganda.
Canada and Ukraine say they will be working with international partners to establish a working group that would provide advice to decision-makers on the seizure of Russian assets, including assets of the country's central bank.
This report by The Canadian Press was first published Sept. 22, 2023.
— With files from the Associated Press.