Ottawa to launch 'pay experiments' as next step to replace Phoenix pay system
OTTAWA — The federal government could soon revert to using multiple pay systems to replace the Phoenix system it adopted more than three years ago in a costly, failed attempt to streamline how it pays its employees.
The government announced Wednesday that it had formally picked three vendors to experiment in the coming months with possible replacements for Phoenix, which has cost taxpayers hundreds of millions of dollars since it went live more than three years ago.
Treasury Board President Joyce Murray said Ceridian, SAP and Workday will develop and test human-resources and pay-system pilot projects — and that more than one of them could ultimately be awarded contracts to build human-resources and pay systems for the government's 300,000 workers.
More than half of those employees have been — and continue to be — directly affected by problems with the Phoenix system, being overpaid, underpaid or not paid at all.
As Prime Minister Justin Trudeau has in the past, Murray blamed the previous Conservative government for handing the Liberals a pay system that was "doomed from the start."
"There was no pilot testing (of Phoenix) when it was rolled out," Murray told reporters.
The Conservatives have maintained that, while they signed onto Phoenix prior to the last election, it was a Liberal government decision to launch it before it was properly tested.
For several months, the government has been working with pay-system suppliers to see which one could replace Phoenix.
The three approved vendors will spend until the end of this year building and testing pilot systems, using real-time data from government departments, to prove their systems can properly incorporate the myriad, complex rules that govern how civil servants are paid.
Murray said it is possible that more than one of the vendors could be chosen.
At least one civil-service union, the Professional Institute of the Public Service of Canada, supported such a move.
"All we ever wanted out of this is a working pay system and if that's working pay systems, we're OK with that, too," said PIPSC president Debi Daviau, whose organization has been working with the government to find a replacement for Phoenix.
"I think there's actually some opportunities that we would be missing if the government were to say we're limiting ourself to one choice at this point."
Daviau said some departments are already running their own pay software that, should it be adapted or expanded, could meet the pay needs of other departments.
The Public Service Alliance of Canada, by far the largest federal civil-service union in the country with about 140,000 members, expressed disappointment in the announcement, saying it brings federal employees no closer than they were a year ago to being paid properly.
"To me (the announcement) was a simple photo op and a little bit of election campaigning going on," said PSAC national president Chris Aylward.
While the government has slowly whittled down the number of pay errors it's been dealing with, the government pay centre was still dealing with a backlog of pay cases totalling 239,000 at the end of last month.
The Harper Conservatives projected the Phoenix system would save taxpayers $70 million annually by streamlining the government's multiple, antiquated pay programs.
Shortly after it was launched in early 2016, however, serious shortcomings in the system created massive problems across dozens of government departments.
The cost of stabilizing Phoenix — and searching for a replacement system — is now estimated to have surpassed $1.1 billion.
The Parliamentary Budget Officer has also projected overall costs could rise to $2.6 billion by the time Phoenix is eventually shut down, which could take four years.
Heading toward a fall election, the Trudeau Liberals have been wary of putting an overall price cap on fixing the pay problem, nor are they any longer predicting how long it will take.
Terry Pedwell, The Canadian Press
Alberta production Pipe Nation seeking to tap musical talent for soundtrack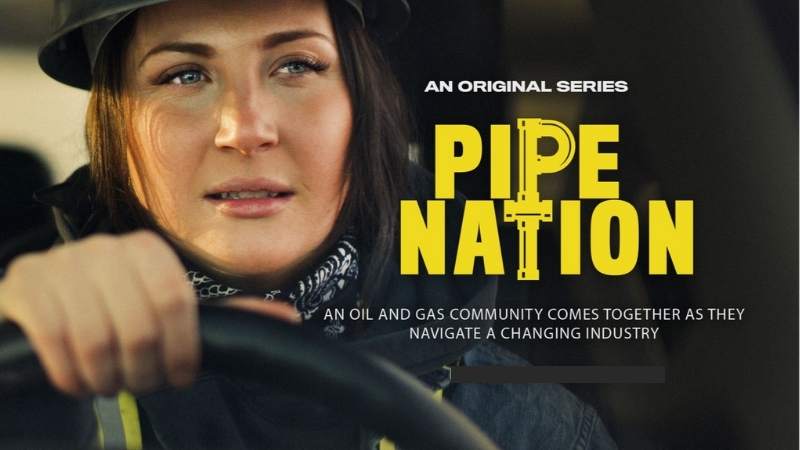 Here are the details.
January 13, 2021
Edmonton-AB, CANADA-​One of the largest independently funded tv-series in Canada, Pipe Nation, is seeking talented musicians to round out its soundtrack as the pilot episode nears completion.
The director, Raoul Bhatt, and executive producer, Dan Svedberg, are seeking submissions from Canadian and American artists to collaborate on the show's soundtrack.
The dramatic series is told through the experiences of a single mother working in the male-dominated, oil and energy industry. The pilot was filmed in August and September of 2020 in the picturesque mountains of Canada and the Edmonton area. 18 scenes and 180 takes were captured in Sundre, Alberta, which was transformed into the fictitious town of Hardwell. A great deal of effort has been put into this pilot including a $300,000 built for the show pipeline, a medical helicopter, and a long list of heavy equipment worth $180 million.
The scenes are now in editing, where the crucial process of pairing beautiful scenes with dramatic music is underway. Several genres of music including, rock, blues, country, electronic dance music, and classical will be used in the series. The show's soundtrack will be released on Apple Music, Amazon, Spotify and Google Play Music in the coming months. Director, Raoul Bhatt and his team have been in post-production for the last three months​. ​The pilot tv-series is expected to be complete by February 2021.
Musicians, labels, bands looking to collaborate or submit their work, please contact Executive Producer & Sound Designer, Daniel Svedberg, and Director, [email protected]
Read more on Todayville.
The Challenge Of A Diversified Economy
The Challenge Of A Diversified Economy:
Harrie Vredenburg   Professor U of C, Suncor Energy Chair
HARRIE VREDENBURG: "…Alberta and a diversified economy is always a question that comes up, and it's come up time and again throughout the history of Western Canada or the history of Alberta.  And the challenge is, of course, that our oil and gas or natural resources here in Alberta are the biggest thing that we have going here.
And so the commodity industries that we're involved in here do have ups and downs; they are cyclical.  And when things are on an up cycle, everything gets sucked over to the commodities industry, and that's where the wages are highest, that's where the returns are the best, and everything goes there, and it's hard to keep anything else going.
And governments over the years have said, oh, we have to diversify, we have to diversify, and attempts to diversify always fall on the rocks when we get an upswing in the commodities economy, so it's a challenge.
But having said that, it is important to now not only diversify, but to transition the Alberta economy and the Western Canadian economy to a lower carbon economy…"
Producer's note: What a beautiful shot around 30 seconds into that video of the oil derricks with the orange sunset. It's such a beautiful sight to see industry. At work, no people, just these solid No people just oil derricks and solidarity pumping away like one of those little toy cranes that you have on your desk that dips its beak in there in your glass of water is just such a beautiful thing to see.
See more stories from WeMaple.