Ottawa pins hopes on Kabul airport reopening as hundreds with links to Canada stuck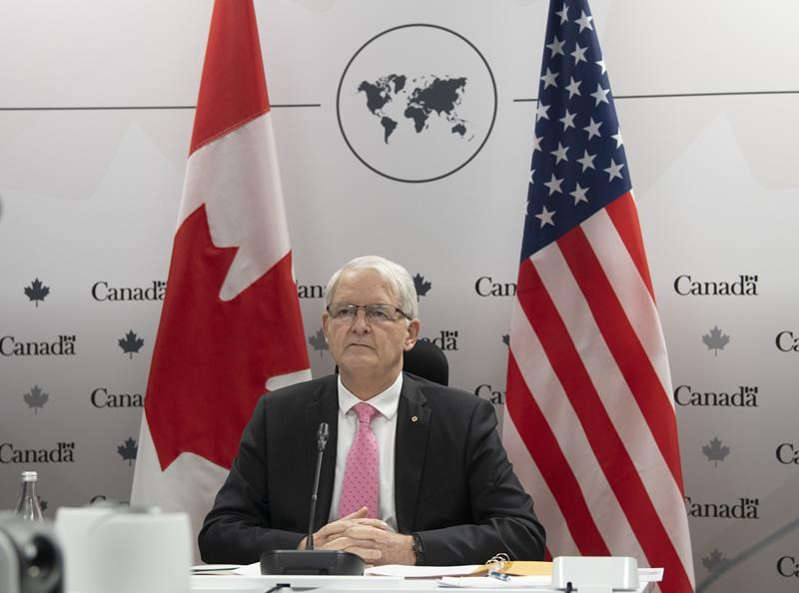 Ottawa is pinning its hopes on the Kabul airport soon reopening as thousands of people with links to Canada found themselves stranded in Taliban-controlled Afghanistan on Tuesday following the overnight withdrawal of all American soldiers from the country.
Hours after the last U.S. soldier climbed aboard a military aircraft, marking the end of 20 years of Western intervention in Afghanistan, Foreign Affairs Minister Marc Garneau revealed around 1,250 Canadian citizens, permanent residents and family members are believed to have been left behind.
"The main thing that we needed to figure out was how many Canadian nationals or permanent residents and family members were able to get out on some of our allies' flights," Garneau said while appearing alongside Immigration Minister Marco Mendicino.
"And now that we have had a chance to look at the manifests from those other countries, we estimate that at the moment there are roughly 1,250 either Canadian citizens or permanent residents or family members that are in Afghanistan."
A senior official speaking on background because they weren't authorized to comment on the record said the actual number of Canadian citizens still inside Afghanistan is less than 500. The U.S. says about 100 of its citizens were left behind after the last American plane departed Kabul airport.
The citizens, permanent residents and families are in addition to hundreds of former interpreters and support staff who previously supported Canada's efforts in the country and are now clamouring to escape with their families for fear of Taliban reprisals.
The end of Western evacuation flights from Kabul has left Canadian veterans, refugee advocates and others scrambling to find alternative ways to protect those former interpreters and local staff as well as their families — including whether to have people start heading to the border with Pakistan.
The government is reaching out to Pakistan and other countries neighbouring Afghanistan to facilitate the entry of people with links to Canada, said Garneau, adding he had a phone call scheduled with Pakistan officials after the news conference.
Yet Garneau noted the government is advising against such travel, and instead emphasized Canada's hope that U.S.-led negotiations with the Taliban would soon see the airport in Kabul reopened for people who want to leave the country.
"At the moment, our advice to Canadians and Canadian permanent residents in Afghanistan and vulnerable Afghans is to stay put, because the situation at this point is uncertain," he said. "And obviously, we're also working on trying to get the airport open again."
On Tuesday, Taliban spokesman Zabihullah Mujahid said technical teams are "repairing and cleaning" the airport and advised people to avoid the area for the time being.
The Taliban have said they will allow people with legal documents to travel freely, but it remains to be seen whether any commercial airlines will be willing to offer service. The Taliban are expected to hold talks with Qatar and Turkey on resuming airport operations.
"I hope you will be very cautious in dealing with the nation," Mujahid said in a speech at the airport, addressing the Taliban fighters gathered there. "Our nation has suffered war and invasion, and the people do not have more tolerance."
At the end of his remarks, the fighters shouted: "God is greatest!"
U.S. President Joe Biden tried to declare his own moral victory Tuesday, forcefully defending the decision to withdraw. Leaving earlier would have been just as complex and dangerous, and staying indefinitely a costly and fruitless endeavour, he said.
Indeed, Biden essentially declared that the days of the United States staging major overseas military operations in hopes of remaking a country in its own image are over.
"We saw a mission of counterterrorism in Afghanistan — getting a terrorist and stopping attacks — morph into … trying to create a democratic, cohesive and united Afghanistan, something that has never been done over many centuries of Afghan history," he said.
"Moving on from that mindset and those kinds of large-scale troop deployments will make us stronger and more effective and safer at home."
Garneau said Canada and other allies have been pushing the Taliban to allow anyone with valid travel documents to leave Afghanistan. While the Taliban have already made such a commitment, "we will judge them by their actions, not their words," Garneau said.
The Liberal government has been repeatedly criticized for not acting fast enough to save Afghans who helped Canada during its military mission there. A special immigration program announced last month has been plagued by bureaucratic and technical problems.
Retired major-general Denis Thompson, part of a grassroots network of veterans, refugee advocates and other volunteers trying to help former interpreters, said around 80 per cent of the Afghans the network is tracking have not had their so-called SIM applications processed.
"Clear the backlog, clear the backlog of SIMs so that when the airport opens, we can get them out," he told The Canadian Press. "That is our No. 1 priority, unequivocally."
Mendicino defended the government's response to date and said Canadian immigration officials are continuing to process applications as quickly as possible in the hopes people will be able to leave, even as he touted the government's plan to accept 5,000 Afghans evacuated by the U.S.
Those Afghans are currently in third countries like Qatar, and are part of the 20,000 Afghan refugees outside the country that the government has promised to resettle. Those refugees are separate from the former interpreters and family members that are eligible for special visas.
"Our commitment is that now, even after the coalition withdrawal has been completed, we will continue to process those applications," Mendicino said. "We will continue to express in clear and strong language that they should be permitted safe passage so they can be resettled to Canada."
This report by The Canadian Press was first published Aug. 31, 2021.
— with files from Mike Blanchfield and The Associated Press.
Lee Berthiaume, The Canadian Press
Musk's plan to end Russian war infuriates Ukraine on Twitter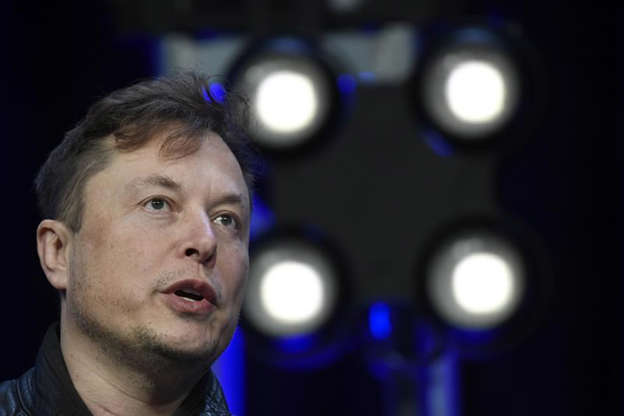 Elon Musk has gotten into a Twitter tussle with Ukrainian President Volodymyr Zelenskyy after the tech billionaire floated a divisive proposal to end Russia's invasion.
The Tesla CEO, soon facing a court fight over his attempt to abandon a $44 billion offer to buy Twitter, argued in a tweet Monday that to reach peace Russia should be allowed to keep the Crimea Peninsula that it seized in 2014. He also said Ukraine should adopt a neutral status, dropping a bid to join NATO following Russia's partial mobilization of reservists.
Musk also crossed red lines for Ukraine and its supporters by suggesting that four regions Russia is moving to annex following Kremlin-orchestrated "referendums" denounced by the West as a sham should hold repeat votes organized by the United Nations.
Musk noted Crimea was part of Russia until it was given to Ukraine under the Soviet Union in 1950s and said that a drawn-out war will likely not end in a resounding Ukrainian victory.
These positions are anathema for Zelenskyy, who considers them pro-Kremlin. The Ukrainian leader has pledged to recover all the terrain conquered in the war and considers Crimea as Ukraine's to reclaim as well.
Musk also launched a Twitter poll asking whether "the will of the people" should decide if seized regions remain part of Ukraine or become part of Russia.
In a sarcastic response, Zelenskyy posted a Twitter poll of his own asking "which Elon Musk do you like more?": "One who supports Ukraine" or "One who supports Russia."
Musk replied to Zelenskyy that "I still very much support Ukraine, but am convinced that massive escalation of the war will cause great harm to Ukraine and possibly the world."
Andrij Melnyk, the outgoing Ukrainian ambassador to Germany, responded to Musk's original tweet with an obscenity.
"Russia is doing partial mobilization. They go to full war mobilization if Crimea is at risk. Death on both sides will be devastating," Musk wrote in another tweet. "Russia has (over) 3 times population of Ukraine, so victory for Ukraine is unlikely in total war. If you care about the people of Ukraine, seek peace."
The Kremlin itself chimed in, praising Musk for his proposal but warning that Russia will not backtrack on its move to absorb the Ukrainian regions.
"It's very positive that such a person as Elon Musk is trying to look for a peaceful settlement," Kremlin spokesman Dmitry Peskov said Tuesday. But, "as for the referendums, people have voiced their opinion and there could be nothing else."
Ukraine and the West have said that the hastily organized votes in four occupied regions were clearly rigged to serve Putin's purpose to try to cement his loosening grip on Ukrainian terrain.
Musk's ideas seemed to get little support on Twitter, including from Russian chess great and anti-Putin political activist Garry Kasparov, who bashed the plan.
"This is moral idiocy, repetition of Kremlin propaganda, a betrayal of Ukrainian courage and sacrifice, and puts a few minutes browsing Crimea on Wikipedia over the current horrific reality of Putin's bloody war," Kasparov tweeted.
In the first weeks of the invasion in early March, Musk came to Ukraine's aid when his SpaceX company shared its Starlink satellite system that helps deliver internet access to areas that lack coverage. At the time, Zelenskyy thanked Musk for the equipment that he said would help maintain communications in cities under attack.
However, in April, Musk said that as a "free speech absolutist" Starlink would not block Russian state media outlets that spread propaganda and misinformation on the war in Ukraine.
___
Follow the AP's coverage of the war at https://apnews.com/hub/russia-ukraine.
Joseph Wilson, The Associated Press
Loretta Lynn, coal miner's daughter and country queen, dies
NASHVILLE, Tenn. (AP) — Loretta Lynn, the Kentucky coal miner's daughter whose frank songs about life and love as a woman in Appalachia pulled her out of poverty and made her a pillar of country music, has died. She was 90.
In a statement provided to The Associated Press, Lynn's family said she died Tuesday at her home in Hurricane Mills, Tennessee.
Lynn already had four children before launching her career in the early 1960s, and her songs reflected her pride in her rural Kentucky background.
As a songwriter, she crafted a persona of a defiantly tough woman, a contrast to the stereotypical image of most female country singers. The Country Music Hall of Famer wrote fearlessly about sex and love, cheating husbands, divorce and birth control and sometimes got in trouble with radio programmers for material from which even rock performers once shied away.
Her biggest hits came in the 1960s and '70s, including "Coal Miner's Daughter," "You Ain't Woman Enough," "The Pill," "Don't Come Home a Drinkin' (With Lovin' on Your Mind)," "Rated X" and "You're Looking at Country." She was known for appearing in floor-length, wide gowns with elaborate embroidery or rhinestones, many created by her longtime personal assistant and designer Tim Cobb.
Her honesty and unique place in country music was rewarded. She was the first woman ever named entertainer of the year at the genre's two major awards shows, first by the Country Music Association in 1972 and then by the Academy of Country Music three years later.
"It was what I wanted to hear and what I knew other women wanted to hear, too," Lynn told the AP in 2016. "I didn't write for the men; I wrote for us women. And the men loved it, too."
In 1969, she released her autobiographical "Coal Miner's Daughter," which helped her reach her widest audience yet.
"We were poor but we had love/That's the one thing Daddy made sure of/He shoveled coal to make a poor man's dollar," she sang.
"Coal Miner's Daughter," also the title of her 1976 book, was made into a 1980 movie of the same name. Sissy Spacek's portrayal of Lynn won her an Academy Award and the film was also nominated for best picture.
Long after her commercial peak, Lynn won two Grammys in 2005 for her album "Van Lear Rose," which featured 13 songs she wrote, including "Portland, Oregon" about a drunken one-night stand. "Van Lear Rose" was a collaboration with rocker Jack White, who produced the album and played the guitar parts.
Born Loretta Webb, the second of eight children, she claimed her birthplace was Butcher Holler, near the coal mining company town of Van Lear in the mountains of east Kentucky. There really wasn't a Butcher Holler, however. She later told a reporter that she made up the name for the purposes of the song based on the names of the families that lived there.
Her daddy played the banjo, her mama played the guitar and she grew up on the songs of the Carter Family.
"I was singing when I was born, I think," she told the AP in 2016. "Daddy used to come out on the porch where I would be singing and rocking the babies to sleep. He'd say, 'Loretta, shut that big mouth. People all over this holler can hear you.' And I said, 'Daddy, what difference does it make? They are all my cousins.'"
She wrote in her autobiography that she was 13 when she got married to Oliver "Mooney" Lynn, but the AP later discovered state records that showed she was 15. Tommy Lee Jones played Mooney Lynn in the biopic.
Her husband, whom she called "Doo" or "Doolittle," urged her to sing professionally and helped promote her early career. With his help, she earned a recording contract with Decca Records, later MCA, and performed on the Grand Ole Opry stage. Lynn wrote her first hit single, "I'm a Honky Tonk Girl," released in 1960.
She also teamed up with singer Conway Twitty to form one of the most popular duos in country music with hits such as "Louisiana Woman, Mississippi Man" and "After the Fire is Gone," which earned them a Grammy Award. Their duets, and her single records, were always mainstream country and not crossover or pop-tinged.
The Academy of Country Music chose her as the artist of the decade for the 1970s, and she was elected to the Country Music Hall of Fame in 1988.
In "Fist City," Lynn threatens a hair-pulling fistfight if another woman won't stay away from her man: "I'm here to tell you, gal, to lay off of my man/If you don't want to go to Fist City." That strong-willed but traditional country woman reappears in other Lynn songs. In "The Pill," a song about sex and birth control, Lynn writes about how she's sick of being trapped at home to take care of babies: "The feelin' good comes easy now/Since I've got the pill," she sang.
She moved to Hurricane Mills, Tennessee, outside of Nashville, in the 1990s, where she set up a ranch complete with a replica of her childhood home and a museum that is a popular roadside tourist stop. The dresses she was known for wearing are there, too.
Lynn knew that her songs were trailblazing, especially for country music, but she was just writing the truth that so many rural women like her experienced.
"I could see that other women was goin' through the same thing, 'cause I worked the clubs. I wasn't the only one that was livin' that life and I'm not the only one that's gonna be livin' today what I'm writin'," she told The AP in 1995.
Even into her later years, Lynn never seemed to stop writing, scoring a multi-album deal in 2014 with Legacy Records, a division of Sony Music Entertainment. In 2017, she suffered a stroke that forced her to postpone her shows.
She and her husband were married nearly 50 years before he died in 1996. They had six children: Betty, Jack, Ernest and Clara, and then twins Patsy and Peggy. She had 17 grandchildren and four step-grandchildren.
Kristin M. Hall, The Associated Press