Ontario keeps stay-at-home order; Quebec pauses Oxford-AstraZeneca shots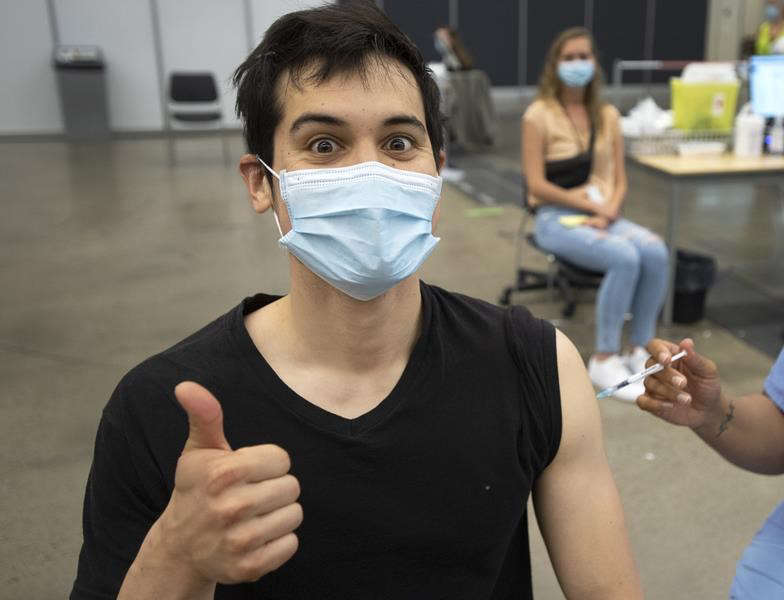 Ontario has announced it's keeping its stay-at-home order in place until at least June 2 and Quebec has become the latest province to stop giving Oxford-AstraZeneca's COVID-19 vaccine as a first dose.
Ontario Premier Doug Ford said Thursday that public health measures have been effective in driving down cases, but need to be continued for now.
The province reported 2,759 new infections in its latest update — well below the more than 4,000 a day it was seeing when it last extended the order and added sweeping restrictions about a month ago. The order was to have expired next Thursday.
"My goal is to have the most normal July and August possible. Obviously that won't mean large sporting events or concerts," Ford said.
"But if we manage the next few weeks properly, I believe that we can have things in a very good place this summer. To do so, we need to keep driving cases down and easing the pressure on our hospitals."
Ontario had 1,632 patients hospitalized with COVID-19 Thursday, including 776 in intensive care.
The province's chief medical officer, Dr. David Williams, has said he would like to see "well below" 1,000 daily cases before Ontario considers lifting the stay-at-home order.
"We're about where we were at the peak of the second wave, so we've come down but we have a ways to go yet," he said.
Meanwhile, Quebec cited concerns over a rare vaccine-induced blood-clotting condition as its reason for pausing the AstraZeneca shot. Ontario and other provinces have made similar moves as supplies of other vaccines, including Pfizer-BioNTech's product, are poised to pour into the country.
Quebec health officials said people who have already received one AstraZeneca shot will have the choice to get it as a second dose or to receive a different one.
That province reported 781 new COVID-19 infections and five more deaths Thursday.
Neighbouring New Brunswick announced that it had two more cases of the blood clots for a total of four. The two latest clots involved people who received AstraZeneca shots in mid-April. One remained in hospital, while the other has recovered.
The Atlantic province reported 16 new COVID-19 cases, along with 10 hospitalizations.
In the Prairies, Manitoba reported a record single-day 560 new infections as well as three deaths.
In the North, Nunavut had 12 new cases — all in the capital city of Iqaluit, which has a population of about 8,000 and remains under tight restrictions.
This report by The Canadian Press was first published May 13, 2021.
Lauren Krugel, The Canadian Press
Canadian Press NewsAlert: Senior officer who golfed with Vance steps aside from role
OTTAWA — A senior military officer who recently golfed with former defence chief Jonathan Vance is stepping aside from his role, but not from the Armed Forces overall.
Lt.-Gen. Mike Rouleau says in a statement that he is leaving his position as vice-chief of the defence staff immediately.
He says he will join the Canadian Armed Forces Transition Group, which helps members shift into civilian life.
Rouleau and Royal Canadian Navy commander Vice-Admiral Craig Baines had faced criticism for teeing off with Vance, who is under military police investigation for allegations of sexual misconduct.
More Coming.
This report by The Canadian Press was first published June 14, 2021.
The Canadian Press
CP NewsAlert: CFL votes to start 2021 season in August after meeting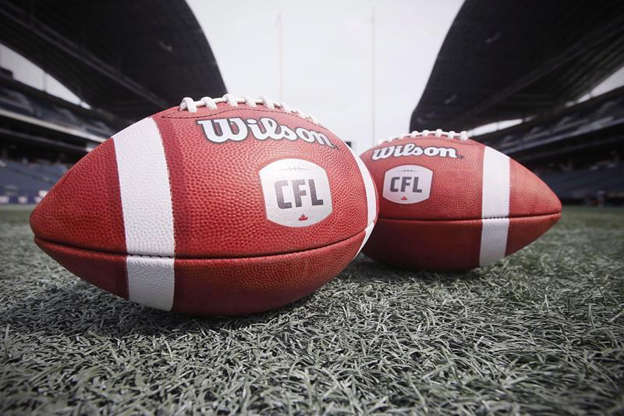 The CFL is going ahead with its 2021 season.
The league's board of governors have voted unanimously in favour of an amended collective bargaining agreement and starting the '21 campaign Aug. 5.
The CFL did not play in 2020 due to the COVID-19 pandemic.
The league unveiled plans in November for a full 18-game season that was to have started in June but later pushed back the start to August and reduced the number of games to 14.
The Grey Cup game was also pushed back from Nov. 21 to Dec. 12 in Hamilton.
More coming.
The Canadian Press