OD prevention sites possible at Canada's prisons: Correctional Service
VANCOUVER — Canada's prisoner service is considering opening overdose prevention sites as it expands a needle-exchange program that is now offered at a fifth institution for offenders who inject smuggled drugs.
In a statement, the Correctional Service of Canada says it "is in the early stages of exploring overdose prevention sites as another harm-reduction measure option for inmates."
Proponents say Drumheller Institution in Alberta is being looked at as a potential site, which would allow offenders to use illicit drugs under medical supervision. The correctional service did not respond to inquiries to confirm that.
Jason Godin, president of the Union of Canadian Correctional Officers, said he has long lobbied for overdose prevention sites and that one has been proposed for Drumheller.
"At the very least, let's start opening up (the sites) so we can get away from the needle-in-the-cell thing," he said, adding supervised drug use would involve health-care professionals at a particular area in a prison instead of guards having to deal with inmates injecting smuggled drugs in their cells.
He said the needle-exchange program, which began last year, should be scrapped because nurses and doctors aren't available at most institutions after 4 p.m. in case inmates overdose so sites dedicated to prevention make more sense, as long as they are adequately staffed.
"So far, the government hasn't agreed to giving us 24-hour-a-day health care," he said.
"They want us to stop drugs from coming in and yet they're handing them a needle and saying go ahead and use drugs if you want to."
The correctional service said its needle-exchange program is aimed at preventing the spread of blood-borne diseases, such as HIV and hepatitis C, as well as skin infections from shared equipment as part of other harm-reduction measures including access to peer-support workers and the opioid substitution medications methadone and Suboxone.
The Nova Institution for Women in Truro, N.S., implemented a prisoner needle-exchange program earlier this month after it was introduced last June at Grand Valley Institution for Women in Kitchener, Ont., and the Atlantic Institution in Renous, N.B. It was expanded to the Fraser Valley Institution for Women in Abbotsford, B.C., and the Edmonton Institution for Women this year.
Godin said at least two security issues have been reported since the needle-exchange program was rolled out, one involving a missing needle and another when an inmate left his injection kit out with the cell door open, potentially allowing unauthorized access to the equipment that could have posed a danger to guards or others.
The correctional service said there was only one incident when an offender did not follow proper procedure and the person was "reassessed and counselled," though it declined to provide details.
"Inmates who participate in the (program) are required to keep their needle kit safely stored in their cells," it said, adding a lost kit or one with unaccounted-for items as well as unauthorized use of equipment could result in an inmate being disciplined.
The service said 13 inmates have been approved for the needle-exchange program at the five institutions but only five people are participating in the program because the remainder were either released or transferred to prisons that have not yet begun offering the service.
Peter Brown, a former offender who served three federal sentences at various institutions in Eastern Canada between 1992 and 1999 for crimes including robbery, said a needle-exchange program as well as overdose prevention sites are essential behind bars because drug use is common.
Brown, 45, said he began using intravenous drugs in 1996 while he was serving time at the Atlantic Institution in Renous and continued until 2014, long after he was released.
"I shared, many, many times, syringes that other people used. I watched guys in there share needles in a group of five or six and sit around using the same syringe, going around in a circle," he said from Halifax, where he is completing a social services program while serving as a national board member for the Seventh Step Society, which provides peer support for ex-offenders.
Brown said he used bleach provided by the correctional service to repeatedly rinse his needles and syringes to try and avoid transmission of HIV and hepatitis C. The service said bleach is still distributed to inmates for that reason.
Sandra Ka Hon Chu, director of research and advocacy for the Canadian HIV/AIDS Legal Network, said bleach is not as effective a method of avoiding transmission of blood-borne diseases as clean needles, which the group began lobbying for nearly two decades ago in keeping with similar programs in many European countries.
Chu said the correctional service's needle-exchange program is "fundamentally flawed" because it provides inadequate access and the application process is onerous, requiring multiple levels of approval.
"You can be denied access for what they perceive as some incompatibility with the program that's not related to health," she said. "It's a health-care program at its very root and it's being framed as a security issue that's being prioritized over health and that's not something you see in the community."
— Follow @CamilleBains1 on Twitter.
Camille Bains, The Canadian Press
Tentative $161.5M settlement reached in WVa opioid trial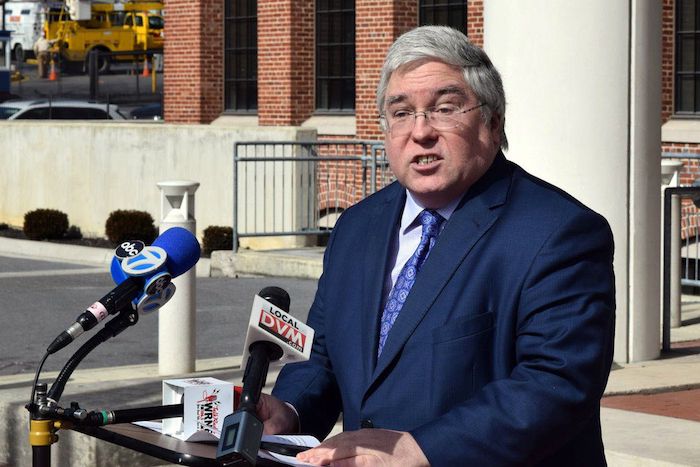 By John Raby in Charleston
CHARLESTON, W.Va. (AP) — Attorneys for the state of West Virginia and two remaining pharmaceutical manufacturers have reached a tentative $161.5 million settlement just as closing arguments were set to begin in a seven-week trial over the opioid epidemic, Attorney General Patrick Morrisey said Wednesday.
Morrisey announced the development in court in the state's lawsuit against Teva Pharmaceuticals Inc., AbbVie's Allergan and their family of companies. The judge agreed to put the trial on hold to give the parties the opportunity to work out a full settlement agreement in the upcoming weeks.
"Today does represent a very big day for our state," Morrisey said later at a news conference.
The trial started April 4. The lawsuit accused the defendants of downplaying the risks of addiction associated with opioid use while overstating the benefits.
Under the tentative deal, West Virginia would receive more than $134.5 million in cash, while Teva would supply the state with $27 million worth of Narcan, a medication that can reverse opioid overdoses, restore breathing and bring someone back to consciousness.
By reaching a settlement, "it obviously puts us in a position where we mitigate risk," Morrisey said. "We could win if we kept going to trial. I think we would have won. No guarantees, of course. But then we might be subject to five years of appeals and then we wouldn't see any resources for five years."
"I want to make sure we start to put feet on the ground now. And I want to see resources targeted to this epidemic now."
Under a plan announced by Morrisey in February, 72.5% of the settlement will go to a nonprofit foundation established to distribute money in opioid-related litigations, 24.5% would be allocated to local governments and 3% would go to the state. The foundation would consist of an 11-member board, including five state appointees and representatives from six regions of the state. The board members will have expertise in fields such as mental health, substance misuse and law enforcement.
West Virginia had reached a $99 million settlement withdrugmaker Johnson & Johnson's subsidiary Janssen Pharmaceuticals Inc. last month over the drugmaker's role in perpetuating the opioid crisis in the state that has long led the nation in drug overdose deaths.
Before the trial started, Morrisey's office announced the state settled part of the lawsuit involving another defendant, Endo Health Solutions, for $26 million.
In separate, similar lawsuits, the state of West Virginia previously reached a $37 million settlement with McKesson Corp. in 2019, and $20 million with Cardinal Health Inc. and $16 million with AmerisourceBergen Drug Co. in 2017.
After years of lawsuits, drugmakers, distribution companies and some pharmacies have been settling cases over the toll of opioids.
In deals finalized this year, the three biggest distribution companies and drugmaker Johnson & Johnson agreed to settlements totaling $26 billion over time. OxyContin maker Purdue Pharma is in court trying to win approval for a national settlement including up to $6 billion in cash, plus using future profits from a remade version of the company to fight the opioid crisis.
In other settlements this year, the distributors have agreed to pay Washington state, which did not participate in the national settlement with them, more than $500 million, and a group of companies are sending $276 million to Alabama.
In all, proposed and finalized settlements, judgements and criminal penalties over opioids have reached more than $47 billion since 2007. Much of the money is to be used only to address the crisis, which has been linked to the deaths of more than 500,000 Americans in the last two decades. A relatively small portion of the settlement money – at least $750 million in the Purdue deal – is to be paid to individual victims and their survivors.
In Charleston, a separate bench trial wrapped up last summer in a federal lawsuit accusing AmerisourceBergen, Cardinal Health and McKesson of fueling the opioid crisis in Cabell County and the city of Huntington. That judge has not indicated when he will rule.
___
Associated Press writer Geoff Mulvihill contributed to this report.
Alberta reporting two probable cases of mystery liver disease in patients under 16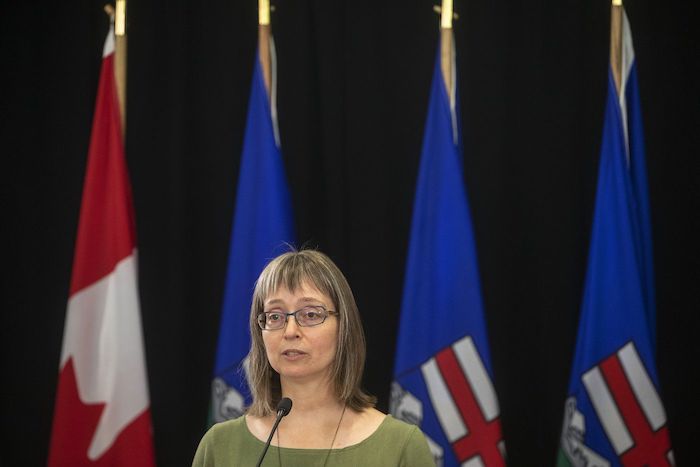 By Daniela Germano in Edmonton
Alberta's chief medical officer of health says there are two probable cases of severe acute hepatitis of unknown origin in children in the province.
Dr. Deena Hinshaw says both children are under 16.
She says one of the patients was treated, discharged from hospital and is doing well.
Hinshaw says the other patient remains in hospital.
She says she cannot provide more details due to patient confidentiality.
Toronto's Hospital for Sick Children said Tuesday it had identified seven probable cases of the liver disease.
The hospital, also known as SickKids, said the mysterious cases were identified between Oct. 1, 2021, and April 30, 2022, and reported to Public Health Ontario.
SickKids said it remains to be seen whether that number is an increase in cases of unknown origin compared with similar periods in previous years, or if any of the cases will be confirmed to have a new cause.
Manitoba also said a probable case was reported in that province in recent weeks.
Hinshaw said Alberta shared information late last week with clinicians on what to look for and how to report severe acute hepatitis of unknown cause in children.
The province has been working closely with federal, provincial and territorial officials to monitor emerging information, she said.
"We've also been working to align our reporting criteria with the other provinces and territories — in this case the current World Health Organization and Public Health Agency of Canada definitions," she said at a news conference.
"This will allow us to consistently report case information to the federal government and help contribute to the global body of work to understand more about this condition."
The definition for possible cases is broad, Hinshaw said, as any child with severe liver inflammation with unknown cause is being counted.
"I'd like to make it clear to parents that this reporting does not necessarily mean that there is an elevated risk in the community or that you should take different steps if your children are sick."
The World Health Organization said last week it had reports of almost 300 probable cases in 20 countries. More than 100 possible cases have emerged among children in the United States, including five deaths.
Dr. Theresa Tam, Canada's chief public health officer, said this week that even before the pandemic, about half of all pediatric hepatitis cases that are severe would have no known cause.
Federal health officials are still investigating whether any of these cases are linked in any way, she said.
This report by The Canadian Press was first published May 11, 2022.