Nova Scotia man charged by RCMP with 40 historical sex offences against children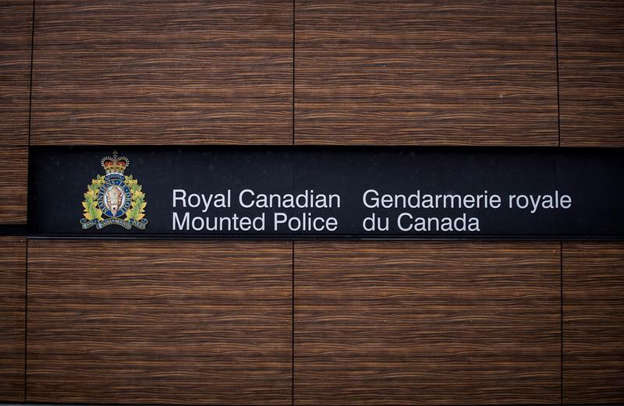 HALIFAX — A 60-year-old convicted sex offender in Nova Scotia has been charged with over 40 historical sex offences alleged to have occurred between 1984 and 1998.
Investigators with the RCMP allege that James Michael Snow of Salmon River, N.S., committed the offences against five people who were minors during that time.
Police say they originally received a report of a historical sexual assault involving a victim who was a young child at the time, and after a months-long investigation they identified four more victims who had allegedly been sexually assaulted as young children by the man.
A news release issued today says the investigation is centered in the community of Walton, a small coastal village on the Minas Basin about 80 kilometres west of Truro.
The charges include 12 counts of sexual assault, eight of invitation to sexual touching, seven of sexual interference, three of sexual exploitation, four of gross indecency, three of indecent acts and one of unlawful confinement.
There is also a charge for prostitution of a person under 18, and for one charge of  overcoming resistance to the commission of an indictable offence.
Snow has been remanded into custody and is scheduled to appear in Windsor provincial court on July 13.
The Mounties are encouraging any other potential victims to come forward.
Snow was convicted in 2003 in Kentville, N.S., of sexually assaulting a child, and at that time a lifetime order requiring him to stay away from children under the age of 14 was put in place.
This report by The Canadian Press was first published June 16, 2021.
The Canadian Press
Canada's Jessica Klimkait wins bronze in under-57 kg judo event
TOKYO — Canada's Jessica Klimkait has won bronze in the women's under-57 kilogram category at the Tokyo Olympics.
The reigning world champion from Whitby, Ont., defeated Kaja Kajzer of Slovenia by waza-ari in a bronze-medal match.
Klimkait missed a chance to add a gold medal to her world championship title when she lost to Sarah Leonie Cysique of France in the semifinals.
Klimkait was defeated by ippon when she was assessed a shido in the golden score period for a false attack. It was Klimkait's third penalty of the bout, giving Cysique a berth on the gold-medal match.
Klimkait was in fine form before her semifinal loss. She defeated Poland's Julia Kowalczyk in their quarterfinal bout at the Nippon Budokan.
The victory, her second straight via ippon, came after she beat Bulgaria's Ivelina Ilieva in the round of 16 earlier in the day
This report by The Canadian Press was first published July 26, 2021.
The Canadian Press
Mac Neil finishes first in women's 100 butterfly to capture Canada's first gold medal
TOKYO — Swimmer Margaret Mac Neil has won Canada's first gold medal of the 2020 Tokyo Olympics.
Mac Neil was seventh at the halfway point of the women's 100-metre butterfly, but swam a strong second length to win in a time of 55.59 seconds.
Zhang Yufei of China was second and Emma McKeon of Australia finished third.
Mac Neil became Canada's first multi-medallist in Tokyo following a silver medal in the women's 4×100 freestyle relay in the first day of finals.
The 21-year-old from London, Ont., was a surprise winner of the 100-metre butterfly at the 2019 world championship in Gwangju, South Korea, where she bested reigning Olympic champion Sarah Sjoestroem of Sweden.
Mac Neil, a senior at the University of Michigan, is also a two-time NCAA champion in freestyle and butterfly. 
She'd posted the sixth-fastest semifinal time in the 100-metre butterfly an hour before swimming the second leg of the relay in Tokyo.
This report by The Canadian Press was first published July 25, 2021.
The Canadian Press