Nova Scotia church, worshippers fined more than $70,000 for ignoring health rules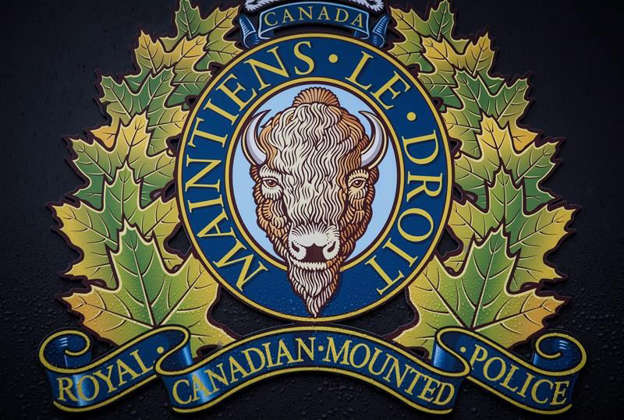 WESTON, N.S. — Nova Scotia RCMP fined 26 people $2,422 each after officers responded to a complaint that a faith-based gathering Sunday at a church in the Annapolis Valley was in violation of public health restrictions.
RCMP spokesman Cpl. Chris Marshall said Monday the church that organized the event, the Weston Christian Fellowship Church in Weston, N.S., was also fined $11,622.
Marshall said that as the service was starting at 11:15 a.m., the congregation was warned they could face fines under the province's Health Protection Act, but the event went ahead anyway.
Officers had been dispatched to the same church a week earlier, on May 2, after receiving a complaint about a crowd gathering to worship, Marshall said.
But at that time, the RCMP used its discretion to issue a warning because new rules banning faith-based gatherings had come into force only on April 28 as the provincial government moved to deal with a growing COVID-19 outbreak.
Those handed tickets Sunday included 13 men and 13 women.
"It was made clear to them that should complaints continue to come in, that our members would return," Marshall said in an interview.
"There's been a few incidents like this, but they've been rare — especially large occurrences with this many people. It's exceptional."
Chief medical officer of health Dr. Robert Strang expressed disappointment about the illegal event during a COVID-19 briefing Monday, telling reporters he has been in regular contact with religious leaders.
"Together we recognize the importance of faith services, but we also recognize that right now there's a need to do that in ways that don't bring people together," Strang said. "These congregations are putting each other at risk by coming together in person."
Also on Monday, RCMP confirmed that an unidentified "personal services" company in Windsor, N.S., was fined $11,622 on May 6 for failing to shut down as required under the Health Protection Act.
West Hants RCMP said police were notified the business was still operating, even though the owner "went to great lengths to make it appear that she had closed."
This report by The Canadian Press was first published May 10, 2021.
The Canadian Press
First medal: Canada swims to silver in women's 4×100 freestyle relay
TOKYO — Canada has its first medal of the 2020 Tokyo Olympics after the women's 4×100 freestyle relay team raced to silver.
Penny Oleksiak and Kayla Sanchez of Toronto, Margaret Mac Neil of London, Ont., and Rebecca Smith of Red Deer, Alta., finished in a time of three minutes 32.78 seconds as Canada picked up a medal in the event for a second straight Games.
Australia won gold in a world-record time of 3:29.69, while the United States finished third in 3:32.81.
Oleksiak swam the anchor leg and narrowly beat out American Simone Manuel at the wall.
Canada's women are looking to duplicate the success they had in the pool at the 2016 Rio Games, where they picked up six medals.
Oleksiak and Ruck were 16-year-old members of the relay team that won bronze for Canada's first medal in Rio.
Oleksiak went on to win 100-metre freestyle gold, 100-metre butterfly silver and anchor Canada to another relay bronze in the 4 x 200.
This report by The Canadian Press was first published July 24, 2021.
The Canadian Press
Canadian divers Abel, Citrini-Beaulieu win silver in women's 3m synchro
TOKYO — Canadian divers Jennifer Abel and Melissa Citrini-Beaulieu won silver in the women's three-metre synchronized springboard, giving Canada its second medal at the Tokyo Olympics.
Abel, from Laval, Que., and Melissa Citrini-Beaulieu, from Saint-Constant, Que., overcame a slow start on their first two dives to finish with a total score of 300.78.
The Chinese pair of Shi Tingmao and Wang Han finished first with 326.4 points. Germany's Lena Hentschel and Tina Punzel were third with 284.97 points. 
Abel picked up her second Olympic medal. She won bronze in the same event with Emilie Heymans at the 2012 London Games.
Citrini-Beaulieu is making her Olympic debut.
The pair had to overcome some early nerves. Synchronization issues had them sixth after the first two dives.
But the Canadians seemed to get better as the event wore on. While never threatening the Chinese pair, Abel and Citrini-Beaulieu distanced themselves from the rest of the competition by getting the second-highest score in each of the final three dives.
This report by The Canadian Press was first published July 25, 2021.
The Canadian Press