North Dakota farmland purchase tied to Gates stirs emotion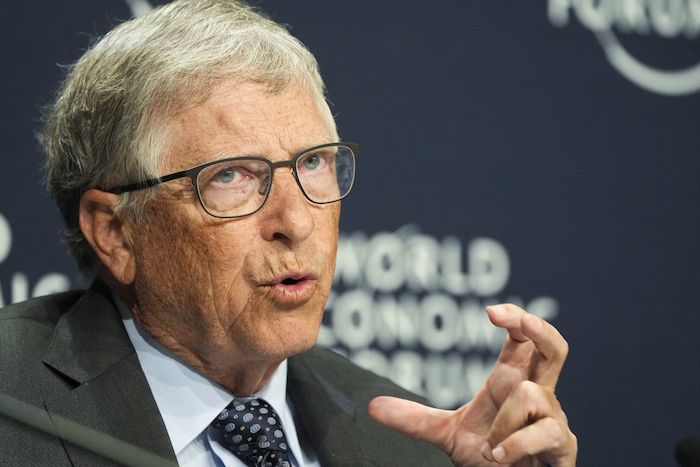 By Dave Kolpack in Fargo
FARGO, N.D. (AP) — The sale of a couple thousand acres of prime North Dakota farmland to a group tied to Bill Gates has stirred emotions over a Depression-era law meant to protect family farms and raised questions about whether the billionaire shares the state's values.
Gates is considered the largest private owner of farmland in the country with some 269,000 acres across dozens of states, according to last year's edition of the Land Report 100, an annual survey of the nation's largest landowners. He owns less than 1 percent of the nation's total farmland.
The state's attorney general has asked the trust that acquired the North Dakota land to explain how it plans to use it in order to meet rules outlined in the state's archaic anti-corporate farming law. It prohibits all corporations or limited liability companies from owning or leasing farmland or ranchland, with some exceptions.
"I don't know that it's quite as volatile a situation as some have depicted," North Dakota Republican Attorney General Drew Wrigley told The Associated Press Thursday. "It's taken off, it's all over the planet, but it's not me sticking a finger in the eye of Bill Gates. That's not what this is."
Meanwhile, the state's Agriculture Commissioner, Republican Doug Goehring, told a North Dakota TV station that many people feel they are being exploited by the ultra-rich who buy land but do not necessarily share the state's values. About 2100 acres (849.84 hectares) of land were sold in the deal, AgWeek reported.
Goehring, who is currently on a state-sponsored trade mission to the United Kingdom, did not immediately respond to a list of questions emailed by the AP.
"I've gotten a big earful on this from clear across the state, it's not even from that neighborhood," Goehring told KFYR-TV. "Those people are upset, but there are others that are just livid about this."
Charles V. Zehren, a spokesman for Gates' investment firm, declined Thursday to comment to the AP.
Wrigley said the corporate farming inquiry goes out "as a matter of course" when his office is notified of farmland sales, in this case Red River Trust's $13.5 million purchase of property in two counties from wealthy northeastern North Dakota potato growers Campbell Farms. Phone calls to Campbell Farms went unanswered.
"It's meant to get everybody up to speed on what the ownership arrangement is and what their intentions are for the land," Wrigley said. "If it complies with state law, the matter goes forward. If not, they're informed they're going to have to divest of the land."
Corporations are exempted from the law if the land is necessary "for residential or commercial development; the siting of buildings, plants, facilities, industrial parks, or similar business or industrial purposes of the corporation or limited liability company; or for uses supportive of or ancillary to adjacent non agricultural land for the benefit of both land parcels," the law reads.
It's not the first test for a statute that was passed in 1932. A federal judge in 2018 ruled the law constitutional after a conservative farm group argued that it limits business options for producers and interferes with interstate commerce by barring out-of-state corporations from being involved in North Dakota's farm industry.
North Dakota Republican Gov. Doug Burgum, a former Microsoft executive whose campaign received $100,000 from Microsoft co-founder Gates when Burgum first won in 2016, declined to comment on the farmland sale. The Republican governor stayed down the middle when asked his opinion of the anti-corporate farming law, which he and the Legislature expanded in 2019 to allow second cousins in the mix of ownership.
"The governor strongly supports family farms and is open to discussions about cutting red tape that puts North Dakota farmers at a disadvantage compared with neighboring states and ensuring that our ranchers and farmers can succeed and grow their operations, helping rural communities to thrive," Burgum spokesman Mike Nowatzki said.
Avian flu causing turkey shortage ahead of Christmas: BC Poultry Association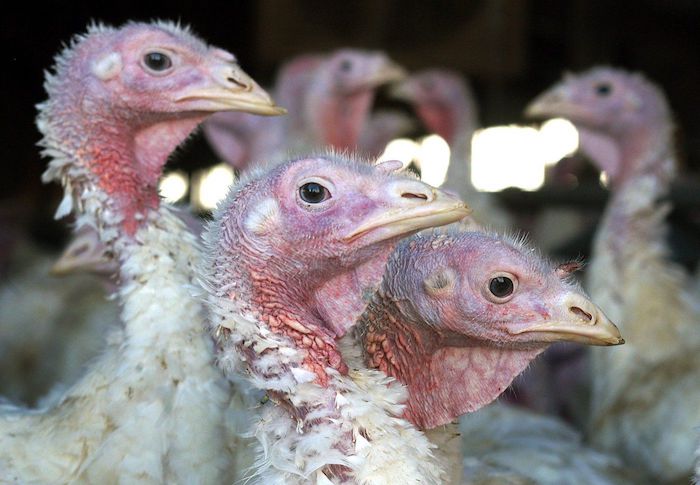 By Brieanna Charlebois in Vancouver
The avian flu is causing a turkey shortage in British Columbia, the BC Poultry Association said, warning it could pose a challenge for customers ahead of the high-demand Christmas season.
"It's a terrible time of year for this to have to happen," spokeswoman Amanda Brittain said in an interview.
"Some farmers have turkeys all year round, but Thanksgiving and Christmas are the primary consumption events for turkey, so it's prime turkey growing season right now and unfortunately they are being hit by avian influenza."
She said the group is anticipating a 20 per cent drop in available turkeys compared to previous years, but there are currently no shortages of eggs or chicken.
Brittain said the spread of the virus has been unprecedented this year across North America and especially troubling during migratory seasons in the spring and fall.
"It started picking up again in the fall and then in November, (B.C.) got hit really hard with a number of infections," she said.
The Canadian Food Ienspection Agency's latest available data shows 866,200 birds have been impacted by the H5N1 strain of avian flu this year in British Columbia. It shows 43 currently infected premises in the province as of Wednesday, while 21 others have recovered.
Avian flu is spread through contact with an infected bird or its feces or nasal secretions. Farm birds that go outside are most at risk because they can come in direct contact with infected wild birds or their feces.
Humans can also inadvertently carry the infection into a barn on their shoes or clothing, but the agency has said no human cases have been detected in Canada and the illness is not considered a significant concern for healthy people who are not in regular contact with infected birds.
Importing turkey for the holiday season could also be a challenge. The Canadian Food Inspection Agency has set restrictions on imports of live birds, bird products and by-products from U.S. states affected by the flu.
The U.S. Centre for Disease Control said in a news release Saturday that more than 49 million birds in 46 states have either died as a result of bird flu virus infection or have been culled due to exposure to infected birds since early 2022.
The B.C. Egg Marketing Board has said about 80 per cent of the province's 578 poultry farms are located in the Fraser Valley, which sits in the path of a main bird migration route.
This report by The Canadian Press was first published Dec. 3, 2022.
USAID head urges crisis-hit Sri Lanka to tackle corruption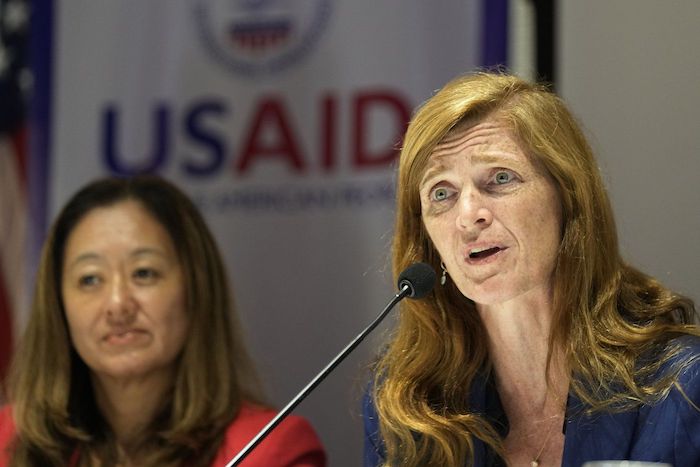 By Krishan Francis in Colombo
COLOMBO, Sri Lanka (AP) — A visiting U.S. diplomat on Sunday urged Sri Lankan authorities to tackle corruption and introduce governance reforms alongside efforts to uplift the country's economy as a way out of its worst crisis in recent memory.
USAID Administrator Samantha Power told reporters that such moves will increase international and local trust in the government's intentions.
"Assistance alone would not put an end to this country's woes," Power said. "I stressed to the Sri Lankan president in my meeting earlier today that political reforms and political accountability must go hand in hand with economic reforms and economic accountability."
She said that international investor confidence will increase as the government tackles corruption and proceeds with long sought governance reforms. "As citizens see the government visibly following through on the commitment to bring about meaningful change, that in turn increases societal support for the tough economic reforms ahead," she said.
During her two-day visit, Power announced a total of $60 million in aid to Sri Lanka. After meetings with farmers' representatives at a rice field in Ja-Ela, outside of the capital Colombo on Saturday, she announced $40 million to buy agrochemicals in time for the next cultivation season.
Agricultural yields dropped by more than half for the past two cultivation seasons because authorities had banned the imports of chemical fertilizers ostensibly to promote organic farming. She said that according to the World Food Program, more than 6 million people — nearly 30% of Sri Lanka's population — are currently facing food insecurity and require humanitarian assistance.
On Sunday, she said an additional $20 million will be given to provide emergency humanitarian assistance to vulnerable families.
Sri Lanka has faced its worst crisis after it defaulted on foreign loans, causing shortages of essentials like fuel, medicines and some food items.
It has reached a preliminary agreement with the International Monetary Fund for a $2.9 billion package to be disbursed over four years. However, the program hinges on Sri Lanka's international creditors giving assurances on loan restructuring. Sri Lanka's total foreign debt is more than $51 billion of which $28 billion must be repaid by 2027.
Power said that the U.S. stands ready to assist with debt restructuring and reiterated that it is imperative that China, one of the island nation's bigger creditors, cooperate in this endeavor.
Infrastructure like a seaport, airport and a network of highways built with Chinese funding did not earn revenue and are partly blamed for the country's woes.