Nobel season is here: 5 things to know about the prizes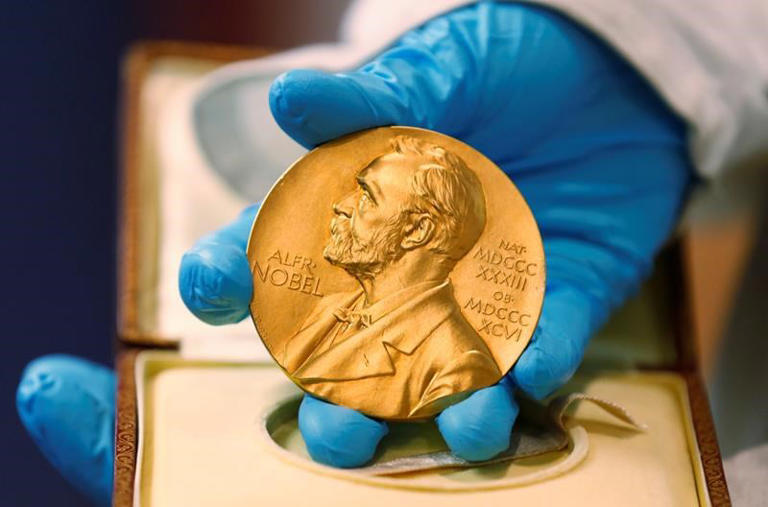 COPENHAGEN, Denmark (AP) — The beginning of October means Nobel Prize season. Six days, six prizes, new faces from around the globe added to the world's most elite roster of scientists, writers, economists and human rights leaders.
This year's Nobel season kicks off Monday with the medicine award, followed by daily announcements: physics on Tuesday, chemistry on Wednesday and literature on Thursday. The 2022 Nobel Peace Prize will be announced on Friday and the economics award on Oct. 10.
Here are five other things to know about the coveted prizes:
WHO CREATED THE NOBEL PRIZES?
The prizes in medicine, physics, chemistry, literature and peace were established by the will of Alfred Nobel, a wealthy Swedish industrialist and the inventor of dynamite. The first awards were handed out in 1901, five years after Nobel's death.
Each prize is worth 10 million kronor (nearly $900,000) and will be handed out with a diploma and gold medal on Dec. 10 — the date of Nobel's death in 1896.
The economics award — officially known as the Bank of Sweden Prize in Economic Sciences in Memory of Alfred Nobel — wasn't created by Nobel, but by Sweden's central bank in 1968.
Between 1901 and 2021, the Nobel Prizes and the prize in economic sciences have been awarded 609 times.
WHO KNOWS WHO WILL WIN AND WHY?
The Nobel statutes prohibit the judges from discussing their deliberations for 50 years. So it's probably going to be a while before we know for sure how judges made their picks for 2022 and who was on their short lists.
TC Energy shuts down Keystone pipeline system after leak in Nebraska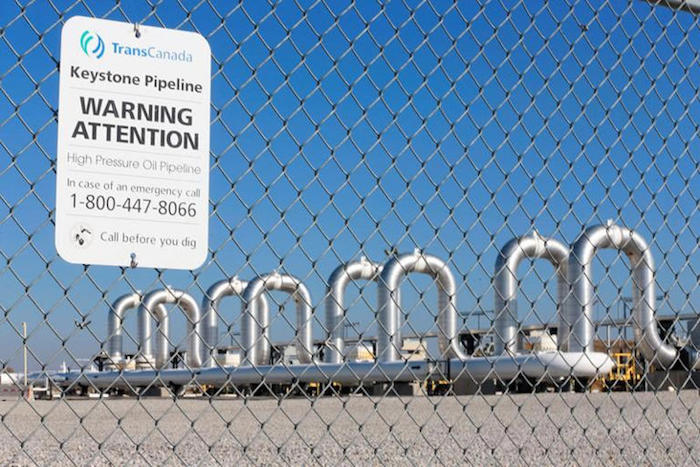 CALGARY — TC Energy Corp. says it has shut down its Keystone pipeline after a leak in Nebraska.
The company says it has mobilized people and equipment in response to a confirmed release of oil into a creek, about 32 kilometres south of Steele City, Neb.
TC Energy says an emergency shutdown and response was initiated Wednesday night after a pressure drop in the system was detected.
It says the affected segment of the pipeline has been isolated and booms have been deployed to prevent the leaked oil from moving downstream.
The Keystone pipeline system stretches 4,324 kilometres and helps move Canadian and U.S. crude oil to markets around North America.
TC Energy says the system remains shutdown as its crews respond and work to contain and recover the oil.
This report by The Canadian Press was first published Dec. 8, 2022.
Companies in this story: (TSX:TRP)
The Canadian Press
Experts raise concerns as Nigeria limits cash withdrawals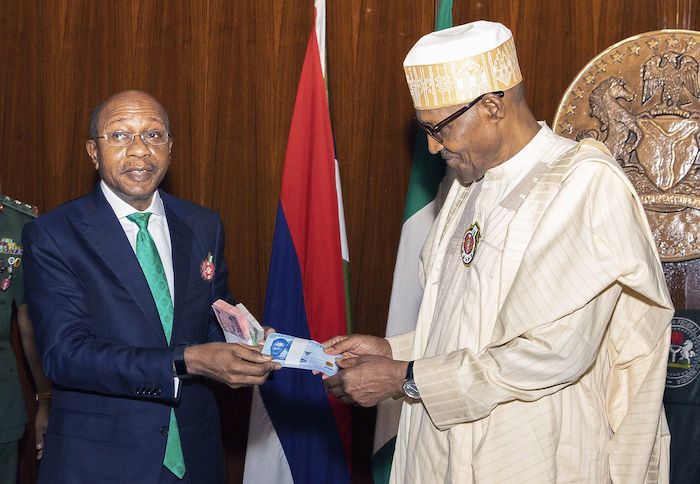 By Chinedu Asadu in Abuja
ABUJA, Nigeria (AP) — Experts on Wednesday raised concerns over a new policy announced by the Central Bank of Nigeria that heavily limits withdrawals of money in a push for a cashless economy.
The monetary policy, which applies to ATMs, banks and cash back from purchases, follows the launch of the West African nation's newly designed currency notes to control the money supply.
The central bank limited weekly over-the-counter cash withdrawals to 100,000 naira ($225) for individuals and 500,000 naira ($1,124) for corporations, with a processing fee required to access more.
When the policy takes effect in Jan. 9, ATMs will no longer dispense Nigeria's high denominations of 1,000 naira ($2.25) and 500 naira ($1.10) while withdrawals from ATMs and point-of-sale terminals also will be limited to 20,000 naira ($45) daily.
"In compelling circumstances, not exceeding once a month, where cash withdrawals above the prescribed limits are required for legitimate purposes, such cash withdrawals shall not exceed 5,000,000 naira ($11,236) and 10,000,000 naira ($22,471) for individuals and corporations, respectively," said Haruna Mustafa, the bank's director of banking supervision.
Policymakers say the withdrawal limits and recent monetary initiatives from the central bank would bring more people into the banking system and curb currency hoarding, illicit flows and inflation.
But analysts worry that with digital payments often unreliable in Nigeria, the initiative could hurt daily transactions that people and businesses make.
"The policy is intended to cause discomfort, to move you from cash to cashless because they (the central bank) have said they want to make it uncomfortable and expensive for you to hold cash," economic analyst Kalu Aja said.
"That is a positive for the CBN (because) the more discomforting they are able to achieve, the more people can move," Aja said.
In Nigeria, the majority of people work in the informal sector — mainly activities outside of the legal framework and government regulation such as farming, street and market trade, and public transport. The economy is heavily dependent on this sector, and cash is usually preferred for transactions because many lack bank accounts.
Only 45% of adults in Nigeria have accounts with regulated financial institutions, according to the World Bank. In the absence of bank accounts, point-of-sale terminals have emerged as one of the fastest-growing areas of financial inclusion in the country.
Through the withdrawal limits, the central bank is "directly attacking" such agency banking services and "people will essentially begin to hoard their money," said Tunde Ajileye, a partner at Lagos–based SBM Intelligence firm.
"It is not going to drive people to start to try doing electronic transactions. On the contrary, it is going to move people away from the financial institutions," he said.