No Stone Unturned: New lineups galore for next curling season in fresh quadrennial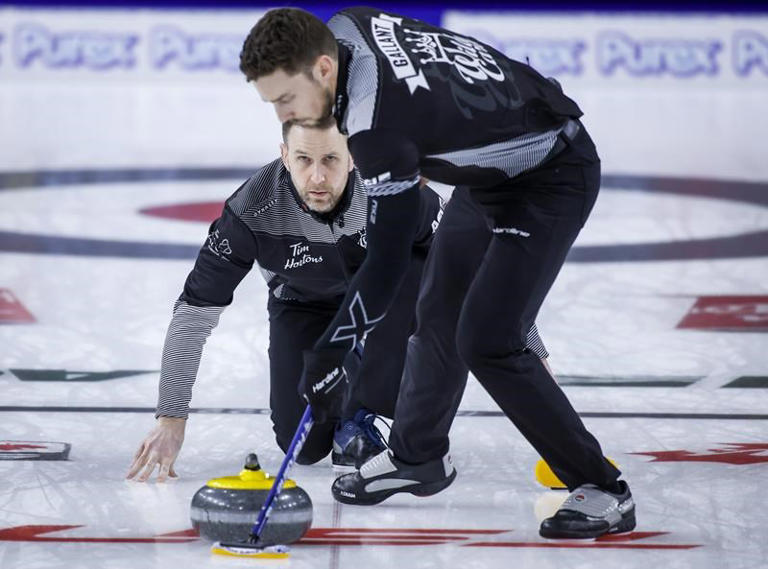 The season-ending Champions Cup served as a farewell event for many top Canadian curling teams. With all but a handful of rinks making lineup changes, a program may be needed when the new campaign kicks off in a few months time.
Announcements have been so frequent in recent weeks it can be hard to keep track.
Both teams at the top of the national rankings are making changes with Brett Gallant leaving Brad Gushue's rink and Tracy Fleury's team going its separate ways.
Change is coming for the rest of the men's top five as well. Meanwhile, Kerri Einarson's team — the three-time reigning national champions — is the only rink in the women's top five that will see its full lineup return in its current form.
Einarson's team capped the season last Sunday with a victory over South Korea's Eun-Ji Gim in Olds, Alta. Gushue took the men's title at the Grand Slam event with a win over Kevin Koe, whose team will also have a different look next season.
"It was a bit weird and certainly emotional," said lead Ben Hebert, who played with Koe for the last eight years. "Now you get a couple days after it and the excitement starts going."
Hebert's new squad for the 2022-23 campaign includes Gallant, third Marc Kennedy and skip Brendan Bottcher. Koe is bringing two-time world junior champ Tyler Tardi on at third along with Bottcher's old front end of Brad Thiessen and Karrick Martin.
"As much as it's exciting for the individual players to go play with new teams and (have) a refresh after a long and weird quadrennial with COVID and all the (BS), I think it's exciting just for curling as a sport — curling fans in general and also the curlers — to watch the new teams play," Hebert said Tuesday.
"I mean I get sick of watching Koe and Gushue for Christ's sake, so I can imagine what everyone else thinks. And I'm on the team."
Teams skipped by Jason Gunnlaugson, Mike McEwen and Matt Dunstone are some of the other top teams that are making changes, while skip Brad Jacobs announced he plans to take a year off.
"It's fun for the sport I think, the fact that we have this kind of turnover and new people getting together," said Dunstone, whose new team includes B.J. Neufeld, Colton Lott and Ryan Harnden.
"It gets people talking about the sport so I think for the sport as a whole, it's really good."
The new-look domestic women's scene will also be intriguing.
Jennifer Jones will skip the Mackenzie Zacharias team, making it a five-player lineup. Jones third Kaitlyn Lawes is skipping a new team, Fleury is joining forces with Rachel Homan's side and Laura Walker is going to focus on mixed doubles.
"I'm a curling fan," Hebert said. "I want to see how the new teams do. I want to see how Kaitlyn Lawes does skipping. I'd like to see Tracy Fleury skipping Homan's team.
"I'm excited to see how Tyler Tardi does with Kevin because the truth of the matter is none of us know."
A busy off-season awaits as teams firm up sponsorship plans, figure out training schedules and begin plotting for the fresh quadrennial.
There are some competitions on the calendar as early as August but most teams will start ramping up in September. The Oct. 4-9 National in North Bay, Ont., will be the first Grand Slam event of the new season.
"At the end of the day I think Canadians are just tired of not finishing on top of the podium like we're used to," Dunstone said. "That's where all these changes are coming from. People are trying to put themselves in the best position to ultimately win the Olympic gold or win the world championship gold, whatever it may be.
"Just trying to get Canada back on the top of the podium. I think we're all pretty tired of losing here."
Canada's last world women's title came in 2018 when Jones beat Sweden's Anna Hasselborg, a year after Gushue topped Sweden's Niklas Edin for Canada's last world men's crown.
Canada won double gold at the Sochi Games in 2014 (Jones, Jacobs) but hasn't reached the top step in Olympic four-player team competition since.
This report by The Canadian Press was first published May 10, 2022.
Follow @GregoryStrongCP on Twitter.
Gregory Strong, The Canadian Press
Ontario doctor alleged to have killed 4 people around same date in 2021: documents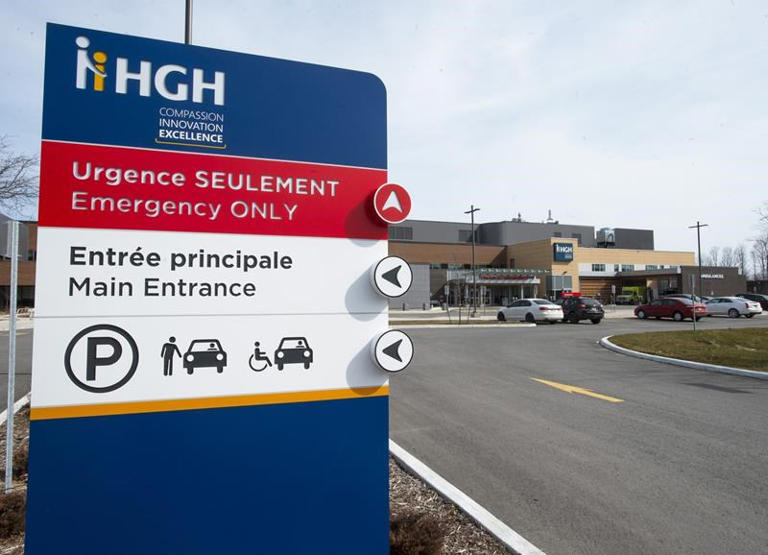 HAWKESBURY, Ont. — Court documents allege an eastern Ontario doctor killed four people around the same date in 2021.
Dr. Brian Nadler was initially charged with first-degree murder last year in the death of 89-year-old Albert Poidinger at the Hawkesbury and District General Hospital.
At the time, police said they were investigating the doctor in connection with several other deaths at the hospital.
Ontario Provincial Police laid three additional charges of first-degree murder against Nadler on Wednesday, in the deaths of 80-year-old Claire Briere, 79-year-old Lorraine Lalande and 93-year-old Judith Lungulescu. But they declined to provide details on the new charges, including when and where the three died.
Court documents allege Poidinger was killed on March 25, 2021, and the three others "on or about" that date.
The documents say Briere, Lalande and Lungulescu also died in Hawkesbury, Ont.
Nadler's lawyers have said their client maintains his innocence.
In a statement issued Wednesday, Brian Greenspan, David Humphrey and Naomi Lutes said Nadler provided "excellent palliative care" to the four patients, who they said died from COVID-19.
The doctor was released on bail in July of last year, and his lawyers said he was released again under the same conditions after his arrest this week.
Those conditions include that Nadler remain in Canada, reside at an approved address and notify police of any address change. He is also forbidden from practising medicine and from communicating with employees, patients and relatives of patients at the Hawkesbury hospital.
The case is set to return to court on Sept. 7.
This report by The Canadian Press was first published Aug. 19, 2022.
The Canadian Press
Wolf missing from Vancouver zoo found safe, returned to pack
ALDERGROVE, B.C. — A wolf missing from a British Columbia zoo has been found safe and returned to its pack.
The Greater Vancouver Zoo says in a statement the discovery of the one-year-old female canine known as Tempest puts an end to a three-day search and rescue operation.
It does not say where the wolf was found or elaborate on her condition, but it says the zoo in Aldergrove, B.C., will re-open Saturday.
Menita Prasad, the zoo's deputy general manager, said Thursday that nine wolves escaped after a perimeter fence and their enclosure were deliberately "compromised."
Workers and conservation officers began searching for the wolves after the escape was discovered Tuesday morning, while the RCMP is investigating the incident as a suspected case of unlawful entry and vandalism.
A three-year-old female wolf called Chia was found dead on a roadside, while all others have now been accounted for.
This report by The Canadian Press was first published Aug. 19, 2022.
The Canadian Press