No evidence Liberals knew appeal over residential school payments was dropped: Miller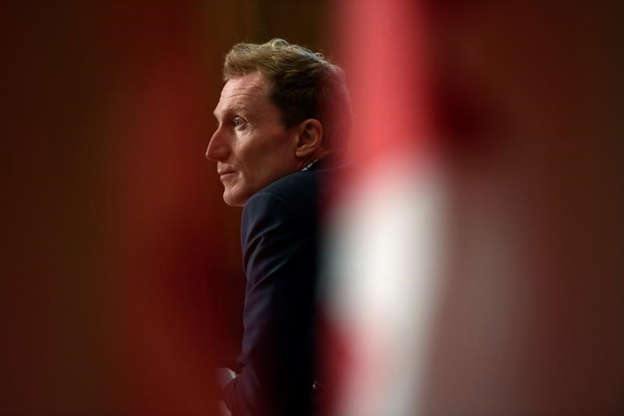 OTTAWA — Canada's Crown-Indigenous Relations Minister says the federal government will soon release some of the residential school records it's been criticized for withholding to a national archives centre.
Marc Miller also says there's no evidence the Liberal cabinet, including former justice minister Jody Wilson-Raybould, was told of a 2015 decision to drop a court case that freed the Catholic Church from compensating survivors.
"Knowing what we know today — it doesn't seem right," he told The Canadian Press in a recent interview.
In October, the National Centre for Truth and Reconciliation said Ottawa had yet to provide key documents detailing the specific histories of each government-funded, church-run institution that made up the residential school system.
The statement came in response to Prime Minister Justin Trudeau telling Indigenous leaders in Kamloops, B.C., that the federal government had turned over all of the records in its possession, a claim the Winnipeg-based centre said wasn't accurate.
Among the missing records, it said, were what's known as school narratives — reports compiled by Ottawa outlining an individual institution's history, including its administration, statistics on the number of Indigenous children forced to attend, as well as key events such as reports of abuse.
There are eight such timelines for schools that operated in British Columbia and Alberta that Miller says the government has so far refused to disclose based on third-party legal obligations it had with entities of the Catholic Church. The government has now decided to release them, he said.
"It's our obligation towards survivors first and foremost to take precedence over that obligation," said Miller.
The minister says the reports will be provided to the centre within 30 days, and the Canadian Conference of Catholic Bishops has been notified.
Both the centre and residential school survivors have long said Ottawa is withholding other outstanding records, such as supporting documents used during the assessment process for compensating Indigenous children who experienced abuse at the institutions.
Miller said the government will review what other residential school records it has withheld based on what the minister says were legal principles of privilege applied too broadly, which may in fact be able to be released.
"It's created a whirlwind of rightful suspicion towards the federal government."
One document he says he recently reviewed was a 2015 agreement to release the Catholic Church from its remaining $79-million worth of payments and in-kind services owed to survivors under the historic Indian Residential Schools Settlement Agreement. Included in that was a commitment to embark on a "best efforts" fundraising campaign to raise $25 million, which ultimately netted only about $3 million.
That years-old deal has been called into question after First Nations confirmed the discoveries of unmarked graves at former school sites, which led survivors, Indigenous leaders and non-Indigenous Canadians to renew calls for the Catholic Church to provide reparations.
At the time of the deal, the federal government then led by former Conservative prime minister Stephen Harper went to court against a corporation of Catholic entities named in the 2006 settlement to resolve a dispute between lawyers over the scope of a deal to let the church groups walk away from its remaining obligations.
A Saskatchewan judge ruled in July 2015 that an agreement had been struck, freeing the Catholic entities of their outstanding responsibilities to compensate survivors in exchange for $1.2 million.
One month later, Ottawa gave notice it would appeal. But when that appeal was filed, the country was gripped by a federal election campaign, which ended that October with Trudeau's Liberals ousting Harper in a majority win.
Trudeau's first cabinet was sworn in Nov. 4, 2015. He named Wilson-Raybould, then elected as a Liberal in B.C., as the country's first Indigenous justice minister.
Six days later, a government lawyer told the court it would abandon its appeal.
After reviewing the matter, Miller said what was filed was known as a protective appeal, which was withdrawn after the deputy justice minister approved a release agreement on Oct. 30, 2015.
He says it was the Harper government that decided to release the Catholic entities from their obligations, and officials went to work on securing an agreement.
Miller says there's no evidence Wilson-Raybould or anyone in cabinet was made aware of the decision. Given the relatively small amount of money in question, and considering the possibility that the matter wasn't seen as political, he says, "I can see how it happened."
"It shouldn't have happened. And so you get into a situation where you want to ascribe blame … I don't want to be in that position."
"It represents a moral failure for both sides. That includes the Catholic Church's decision to limit its compensation … but also on behalf of Canada — we should have appealed."
This report by The Canadian Press was first published Dec. 6, 2021.
Stephanie Taylor, The Canadian Press
Luxury goods tax on super-rich could hit electric vehicles: expert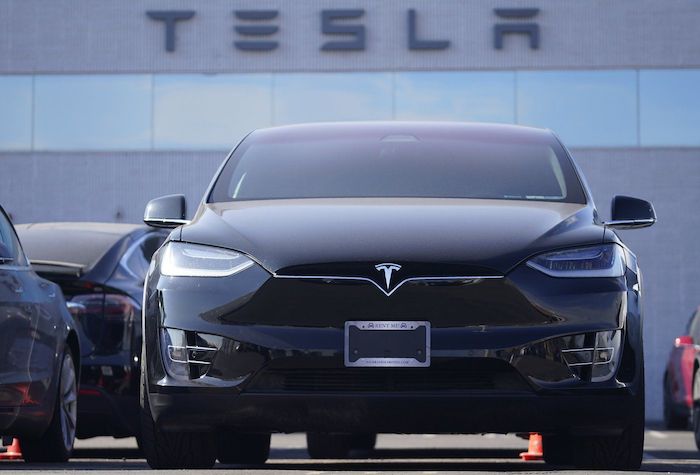 By Marie Woolf in Ottawa
A new tax on yachts, luxury cars and private aircraft designed to hit the super-rich could also cover vehicles meant to help the environment, a tax expert warns.
The luxury goods tax, which will come into force on Sept. 1, will cover cars and SUVs, as well as private planes and helicopters, worth more than $100,000.
The federal tax will also cover yachts and boats — including motorboats — worth more than $250,000.
But senior tax lawyer Héléna Gagné says the new tax could also hit some electric and hybrid vehicles, including Tesla and BMW models, which cost more than $100,000.
The federal government has been encouraging Canadians to invest in clean technology and zero-emission vehicles, which can carry a higher price tag than cars that run on fossil fuels.
Gagné said the thresholds for the tax could also affect people who would not be regarded as wealthy, but have saved up to buy a private plane for a hobby.
"It seems to be assumed that it is only the wealthiest who will be impacted by the luxury tax but it is not necessarily the case," said Gagné, a partner at Osler, Hoskin & Harcourt LLP. "It can also impact indirectly taxpayers who may not consider themselves as being among the wealthiest but who may decide to purchase an electric vehicle with a retail sales price that happens to be over the $100,000 threshold."
Adrienne Vaupshas, a spokeswoman for Finance Minister Chrystia Freeland, said the measures, originally proposed in the 2021 budget, are not designed to hit the middle class.
She said the threshold for the tax for boats was deliberately set at $250,000 so it would cover superyachts and not middle-class families buying boats.
Vaupshas said it was "only right and fair that the very wealthiest are asked to pay their fair share."
"The government was re-elected on a platform that included a commitment to bring forward a luxury tax on yachts, private jets, and luxury cars and implementing this measure is a priority," she said.
The tax was originally proposed in the 2021 budget. It will cover luxury cars, planes, and boats bought for personal use and leisure. Commercial vehicles, including small planes selling seats, and emergency vehicles are among the classes of vehicle exempt from the new tax.
The tax amounts to either 10 per cent of the taxable amount of the item or 20 per cent of the amount over the price threshold — whichever is less.
The NDP has been putting pressure on the federal government to do more to tax the super-rich. Measures to increase taxes on the wealthiest people in Canada, however, were not included in the Liberal-NDP confidence and supply pact.
NDP critic for tax fairness and inequality, Niki Ashton, said at a news conference last month that she wants the federal government to close loopholes she says are being used by the super-rich and corporations to avoid paying billions in taxes.
This report by The Canadian Press was first published Aug. 11, 2022.
Ex-police officer gets 7-plus years in prison in Jan. 6 case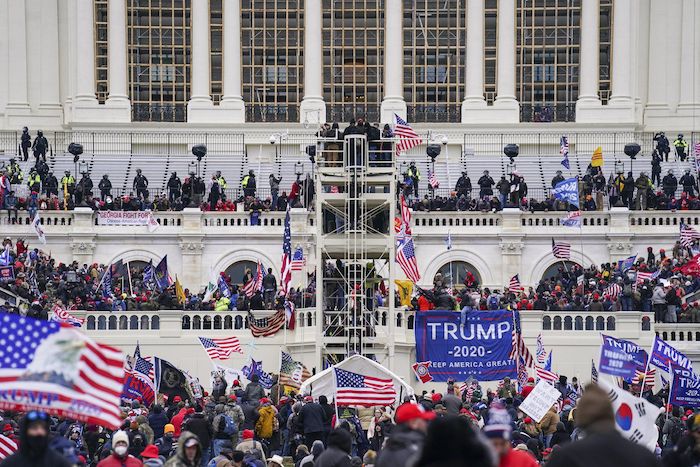 By Michael Kunzelman in Washington
WASHINGTON (AP) — An off-duty Virginia police officer who stormed the U.S. Capitol with a fellow officer was sentenced Thursday to more than seven years in prison, matching the longest prison sentence so far among hundreds of Capitol riot cases.
Former Rocky Mount Police Sgt. Thomas Robertson didn't speak in court before U.S. District Judge Christopher Cooper sentenced him to seven years and three months in prison. Cooper also sentenced Robertson to three years of supervised release after his prison term.
Federal prosecutors had recommended an eight-year prison sentence for Robertson. The sentence he got equals that of Guy Reffitt, a Texas man who attacked the Capitol while armed with a holstered handgun.
Robertson gets credit for the 13 months he has already been jailed.
In April, a jury convicted Robertson of attacking the Capitol on Jan. 6, 2021, to obstruct Congress from certifying President Joe Biden's 2020 electoral victory. Jurors found him guilty of all six counts in his indictment, including charges that he interfered with police officers at the Capitol and that he entered a restricted area with a dangerous weapon, a large wooden stick.
Robertson traveled to Washington on the morning of Jan. 6 with another off-duty Rocky Mount police officer, Jacob Fracker, and a third man, a neighbor who wasn't charged in the case.
Fracker was scheduled to be tried alongside Robertson before he pleaded guilty to a conspiracy charge in March and agreed to cooperate with federal authorities. Cooper is scheduled to sentence Fracker next Tuesday.
Prosecutors have asked Cooper to spare Fracker from a prison term and sentence him to six months of probation along with a period of home detention or "community confinement." They said Fracker's "fulsome" cooperation and trial testimony was crucial in securing convictions against Robertson.