New Zealand arts funder rejects Shakespeare as 'imperialism'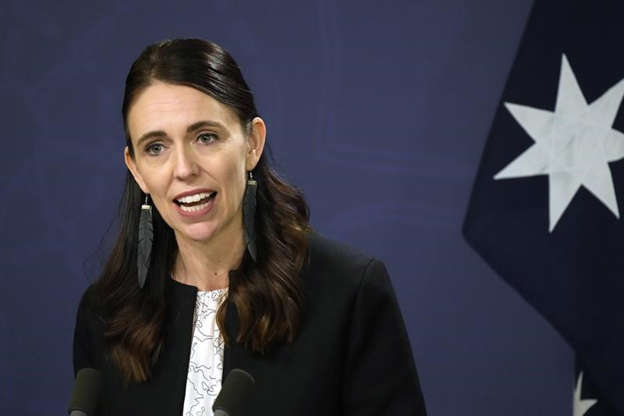 WELLINGTON, New Zealand (AP) — Is Shakespeare still relevant to today's students?
New Zealand's arts council appears to have its doubts after ending funding for a popular school Shakespeare program, arguing it relied too heavily on busy schools, failed to show relevance to "the contemporary art context" and relied on a genre "located within a canon of imperialism."
But many have taken issue with the decision by Creative New Zealand, including Jacinda Ardern, the nation's prime minister — and former student thespian.
"I was a participant in Shakespeare in Schools. I thought it was a great program," Ardern said.
She said students interested in drama and debate have limited opportunities to interact with peers from other schools.
"I was one of those kids. And so I would like to continue to see other kids have those opportunities," she said.
Ardern added that the funding decision wasn't up to her, or even to the government. Creative New Zealand is funded by taxpayers but is run independently.
The school programs, workshops and festivals have been run for about 30 years by the Shakespeare Globe Centre New Zealand. Students can act, direct make costumes or create a soundtrack. Often the plays are set in contemporary times or have different takes on the originals written by William Shakespeare more than 400 years ago.
The center has been receiving about 30,000 New Zealand dollars ($17,000) each year from the arts council, about 10% of its overall budget.
Dawn Sanders, the center's chief executive, said the initial rejection last month, which remained in place after a crisis meeting Friday, blindsided her.
"I was gobsmacked and disgusted," she said.
She said more than 120,000 students had been involved in the festivals and programs over the years, and many became professionals in theater or film.
Others, she said, had used their acting skills in their jobs, for instance lawyers who were better able to argue their cases or doctors who developed a more engaging bedside manner.
Creative New Zealand did not immediately respond to requests for comment.
In its 11-page rejection note, however, one arts council assessor said the center had "proved the ongoing value" of its regional and national Shakespeare competition model, with some 4,600 young people participating in 24 regional festivals annually.
"The application does make me reflect on the ongoing relevance of Shakespeare, and question whether a singular focus on an Elizabethan playwright is most relevant for a decolonizing Aotearoa in the 2020s and beyond," the assessor added, using the Indigenous name for New Zealand.
A panel concluded that the Shakespeare center "seems quite paternalistic" and that its funding proposal "did not demonstrate the relevance to the contemporary art context."
Sanders said she would try to find alternative funding and vowed the show would go on. Since the dispute became public, she said, people had already donated thousands of dollars through online crowdsourcing.
Former Deputy Prime Minister Winston Peters wrote on Facebook that the decision amounted to political and social engineering by "overpaid sickly liberal bureaucratic wokester morons."
Ardern, meanwhile, said it would be wrong to extrapolate a wider comment on society from a single funding decision. And she demurred on saying what Shakespeare role she had played as a student, saying such a disclosure could become a distraction.
"So I might just leave out the details for now," she said.
Nick Perry, The Associated Press
Lauded fashion designer Paco Rabanne dies at age 88
PARIS (AP) — Paco Rabanne, the Spanish-born pace-setting designer known for perfumes sold worldwide and his metallic, space-age fashions, has died, the group that owns his fashion house announced on its website Friday. He was 88.
"The House of Paco Rabanne wishes to honor our visionary designer and founder who passed away today at the age of 88. Among the most seminal fashion figures of the 20th century, his legacy will remain," the statement from Puig said.
Rabanne's fashion house shows its collections in Paris, and is scheduled to unveil the brand's latest ready-to-wear designs during fashion week from Feb. 27-March 3.
The Associated Press
Red Deer Arts Council invites you to experience beautiful works from area artists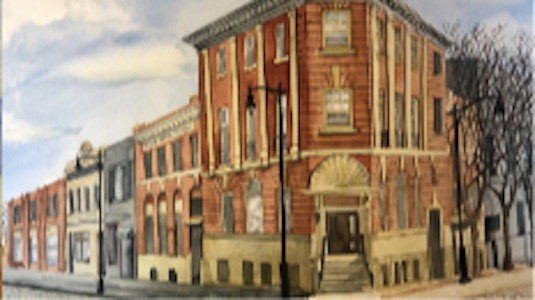 First Fridays Red Deer February 3, 2023
Visit the new, interactive Gallery Guide with map and listings at:
https://www.reddeer.ca/recreation-and-culture/arts-and-culture/art-galleries/gallery-guide/
Title: Mirror, Mirror on the Wall
Oil on Canvas, 2022
Artist: Sharon Wright

Title: The Floral Female Connection
Artists: Sharon Wright
Kiwanis Gallery and Snell Auditorium, 4818 49 Street, in Red Deer Public Library – operated by Red Deer Arts Council
Media: Oils and Mixed Media
Dates: continues to February 20, 2023
#FirstFridaysRedDeer opening reception January 6 from 5:30 – 7:30pm
Gallery/Library Hours: Mon – Thurs: 9 am – 8 pm, Fri: 9 am – 5 pm, Sat & Sun: 10 am – 3 pm
Title: The Brush Decides
Artists: Cathy Fee
The Red Deer Arts Council's New Community Gallery, 6–4919 49 Street
Dates: continues until February 15, 2023
#FirstFridaysRedDeer reception February 3, 2023 from 5pm – 7pm.
Ft. Macleod 1
Digital Print, 2015
Peter Greendale
Title: Found Light
Artists: Peter Greendale
The Viewpoint Gallery, 5205 48 Ave
Media: Digital Photography
Dates: continues until February 24, 2023
First Friday, February 3 the gallery will be open 8am – 8pm
About the Gallery: The Viewpoint Gallery showcases original works of art by individual artists and collectives, and curated exhibitions. The gallery is in the lobby of the City of Red Deer
Creativity Understood.
Culture Services facility. Visit our Viewpoint Gallery page for more information. Hours of operation: Mon – Fri 8:00 am – 4:30 pm; after hours and weekends during scheduled programs.
Title: Upon Further Reflection: Highlights from the Past 50 Years
Dates: December 17, 2022 – March 11, 2023
The MAG will be open with no reception – February 3, 2023 from 5 pm to 8 pm
Join the MAG as part of #FirstFridaysRedDeer for a look at their current exhibits, Upon Further Reflection: Highlights from the Past 50 Years and Landmarks:
A Sense of Place.
Title: A Sense of Place (Detail)
Artist: Carol Lynn Gilchrist
Lacombe's Flat Iron Building (Detail)
Artist: Wendy Meeres

Watercolour, 2016 Watercolour, 2022
Title: At Ease
Artist: Susan Delaney

Riverlands Studio and Gallery, 5123 48 Street
Media: Acrylic, Collage, Mixed Media Paintings
Dates of Exhibition: February 1 – March 15, 2023
Opening Reception: February 3 from 5:30 – 8:30 pm
DESCRIPTION – Gesture, landscape, collage, abstraction, memory, home and history – some of Susan Delaney's long-standing studio interests – are learning to
play well together in her current practice.
http://Facebook.com/RiverlandsStudioandGallery
http://Instagram.com/@clgilchrist_artist
http://Instagram.com/@susandelaneyart
http://Facebook.com/delaneyart
Creativity Understood.
**********
Galleries & Exhibitions with no planned Opening Events
Title: Culmination of Inspiration
Artists: Trenton Thomas Leach
Media: Metal, Glass, Wood, Stone
Lacombe Performing Arts Centre, 5227 C & E Trail, Lacombe
Dates: until February 21, 2023
LPAC hours: Monday – Thursday, 9 AM – 3 PM, and Friday 10 AM – 2 PM.
Description – Inspiration can come through so many sources – from environment, experience, people, and more.
For Trenton, his exhibit,
"Culmination of Inspiration," showcases varied concepts.
Working with musicians, visiting a museum, garnering inspiration through other artists – this exhibit shows a variety of sculptures and wall art that is combines
all sources of inspiration. Trenton creates the art with metal, glass, wood, and stone; always on the lookout for different ways to incorporate different mediums into his art and anticipating the moments that become new sources of inspiration.
Trenton is a Central Alberta Artist that creates public and private sculptures using stained glass and metal. He teaches metal sculpture at the summer art "Series" program at Red Deer Polytechnic and stained-glass classes at Lacombe Performing Arts Centre. Trenton's inspiration for art often comes from nature, travel, painters, and musicians. He has actively been an artist for over 22 years and works in his studio, Rogue Art and Design, here in Lacombe.
Title: Urban Nature
Artists: Members of Contextural Fibre Arts Cooperative
Media: Fibre Arts
Marjorie Wood Gallery in the Kerry Wood Nature Centre, 6300 45 Avenue
Dates: December 18, 2022 – February 17, 2023
No #FirstFridaysRedDeer opening reception for February.
Title: An Exploration of Expression
Artist: Brad Olstad
Velvet Olive Lounge, 4928C 50 Street, Red Deer
Media: Mixed
Creativity Understood.
No reception for February.
Untitled
Mixed Media
Brad Olstad
Artist: Audrey Rits
Corridor Community Gallery, 4501 47A Avenue, Red Deer (lower level at Recreation Centre)
Dates: November 4 – February 2, 2022
Media: Mixed
Open until 5pm on #FirstFridaysRedDeer
About the Gallery: Located adjacent to The City's ceramics studio and recreation studios in the lower level of the Recreation Centre, this space provides a public venue for local artists and allows us to share in the talents and interests of fellow community members. Visit our Corridor Community Gallery page for more information.
Hours of operation: Mon – Fri 5:30am – 10pm, Sat 8am – 10pm, Sun/Holidays: 12 – 5pm.
Artribute Art School, 212 – 4836 50 Street, in the Old Courthouse. Treaty 6 & 7
Art in the Hallway, YMCA Northside Community Centre, 6391 76 Street, Red Deer
Curiosity Art & Framing, Bay 4 – 4676 61 Street, Riverside Industrial
First Fridays Red Deer is the monthly event where downtown art galleries hold exhibit openings and special events.