New bank rules come into force this month but critics say they don't go far enough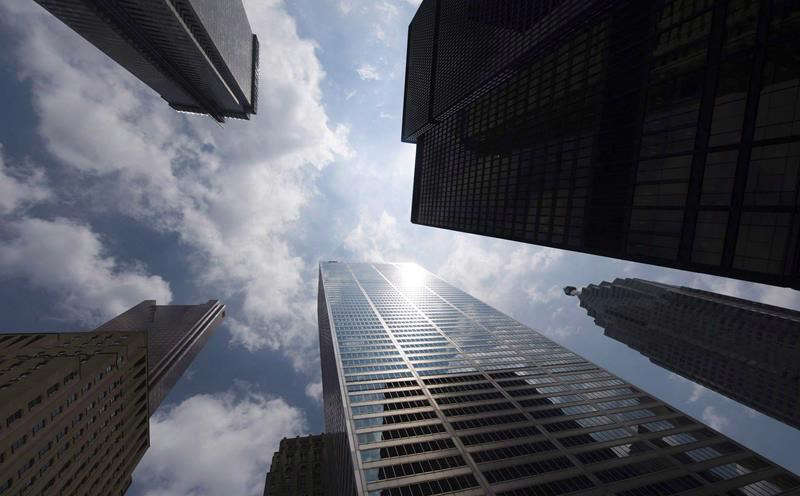 TORONTO — The long wait for shorter wait times on resolving bank complaints is almost over as part of a raft of updates to banking regulations set to come into force.
The reforms are contained in a new financial consumer protection framework that is meant to address gaps in the system, but despite being almost a decade in development critics say the changes amount more to minor tweaks than any fundamental fix to the problems.
"It's not an earth-shaking change, it's not adequate to really protect consumers," said John Lawford, executive director of the Public Interest Advocacy Centre.
Banks have already started sending out notifications on some of the changes they'll have to implement when the rules come into force June 30, such as alerts on when an account balance goes below $100, and new rules limiting the liability on lost or stolen credit cards to $50 unless there's gross negligence.
The new rules also reduce the number of days to 56 after first submitting a complaint against a bank before someone can elevate the issue to one of the third-party evaluators. Previously the rules allowed escalation 90 days after it had been escalated to the bank's second level of resolution, but a lack of transparency from the banks around the timing helped push the actual average time to escalate a claim to be around 130 days.
Since the finance department sent out an initial consultation paper on the changes in late 2013 there have also been increased concerns about high-pressure sales tactics and up-selling in the industry. The new rules now specifically state that banks can't "impose undue pressure" to sell a product or service, and that those products and services need to be "appropriate for the person" and their financial needs.
But while the new framework directsbanks to improve policies, it's not clear how enforceable, or effective, the new rules will be.
"It doesn't really change the fundamental relationship that banks and their customers have, which is still transactional," said Rene Kimmett, who isan articling student at the Public Interest Advocacy Centre.
The rules don't go so far as to establish a fiduciary duty to act in the best interest of the client as some securities law does, she noted.
The changes also don't incorporate rules around financial product design that are used in Australia, the U.K. and the EU, that require banks to design products for an appropriate target market, moving the question of whether a product is appropriate earlier in the product development stage.
Such rules are especially useful to protect consumers who are offered products and services via push notifications without the opportunity to ask questions about the product and its appropriateness for meeting their goals, said Kimmett.
The Financial Consumer Agency of Canada (FCAC), which is tasked with protecting the interests of banking clients, said the new rules should address many of the concerns around sales tactics that it reported on in late May. The agency's report noted around 15 to 20 per cent of mystery shoppers found product recommendations to be inappropriate, such as premium credit cards without asking about spending habits or income, with worse outcomes for visible minority and Indigenous customers.
For its part, the banking industry supports the changes under the new framework, said Canadian Bankers Association spokesman Mathieu Labrèche in a statement.
"Banks devote considerable time, effort and resources to help ensure customers are provided products and services that are appropriate for them and which they have consented to receive. Banks are committed to compliance with consumer protection measures."
Looking beyond the framework itself, critics like Kimmett also note that while the complaints timeline has improved, the problem remains that Canada has two external complaints bodies that banks can choose from, leading to the skewed incentive of the two organizations needing to keep banks as clients while making rulings against them.
The federal government made an election promise to establish a single external complaints body, and recommitted to it in this year's federal budget, but hasn't given a timeline yet on when it will implement the change.
The new rules also do nothing to protect consumers from unfair prices, said Duff Conacher, co-founder of Democracy Watch, a Canadian advocacy organization.
"The rules are not very comprehensive in terms of stopping abuses and discrimination, and do nothing to stop gouging."
He said that along with better enforcement by the FCAC itself, a much more effective action by the federal government would be to follow through on the Liberals' campaign promise to enhance the powers of the FCAC to review prices charged by banks and impose changes if they are excessive.
"It was promised and was a huge promise, because it's the first time a ruling party has promised to give a regulatory agency the power to review prices and impose changes."
When asked about plans to create the single complaints body and to enact the enhanced powers, a Department of Finance official reiterated the budget commitment without providing further details, and said the government regularly reviews the financial sector framework and the protection of financial consumers.
This report by The Canadian Press was first published June 12, 2022.
Ian Bickis, The Canadian Press
Telus Corp. marks opening of Telus Sky in downtown Calgary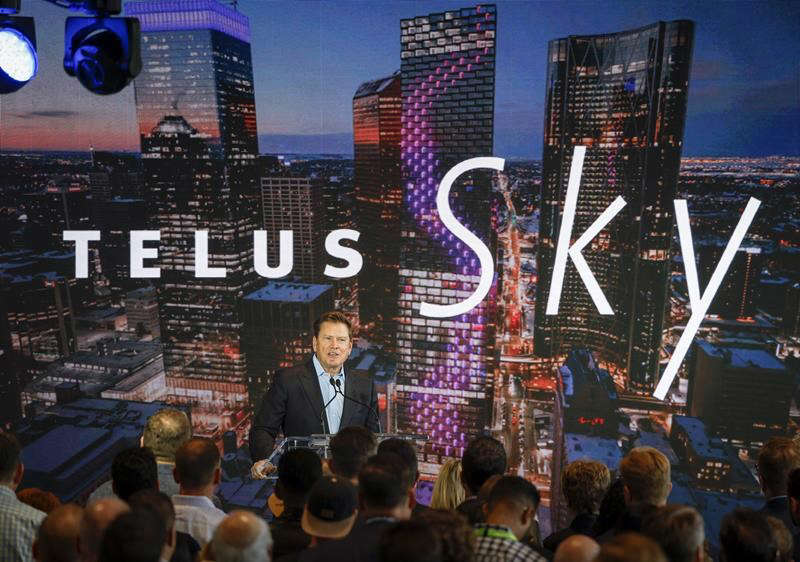 CALGARY — Telus Corp. marked the opening of its new 60-storey Calgary headquarters on Wednesday.
The new $400-million skyscraper, Telus Sky, has been in development for nine years and is now the third-tallest building in downtown Calgary. It features 750,000 square feet of office and retail space as well as 326 rental homes.
The building's eye-catching design, by architects Bjarke Ingels Group (BIG) and Dialog, along with developer partner Westbank and Allied, starts with a rectangular floorplate and then gradually twists as it rises.
Integrated into the facade of Telus Sky is Canada's largest public art display. "Northern Lights" by Canadian author and artist, Douglas Coupland, creates a light show across the building's exterior.
Telus Sky will be home to more than 1,600 Telus employees. It joins TELUS Garden in Vancouver, TELUS Harbour Toronto, TELUS House Ottawa, and Place TELUS Québec as one of the company's LEED (Leadership in Energy and Environmental Design) Platinum-certified buildings.
Among the building's environmental features is a storm water management system that recycles rainwater for use in washroom toilets, reducing the building's municipal water demand by 70 per cent.
This report by The Canadian Press was first published July 6, 2022.
Companies in this story: (TSX:T)
Amanda Stephenson, The Canadian Press
Business Spotlight: Massage Above All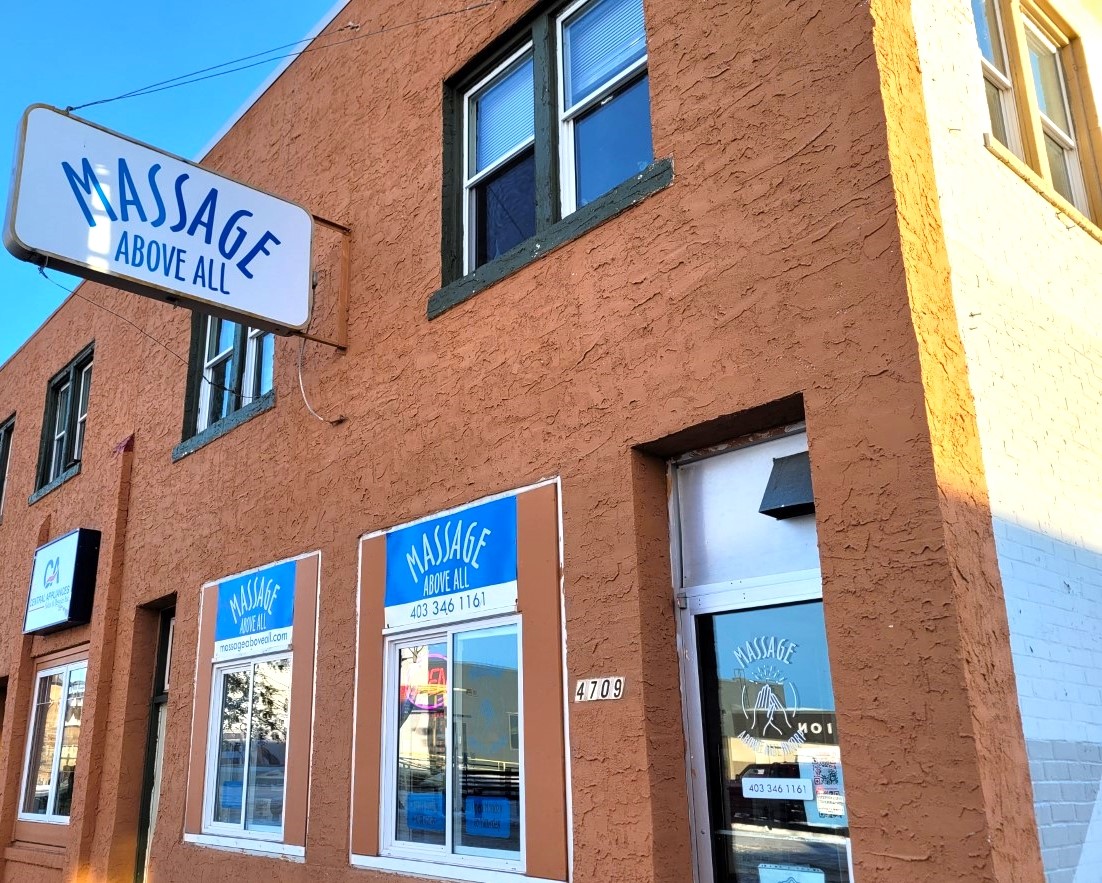 This week's Business Spotlight shines on Massage above all an excellent place to heal and relax with truly professional staff.
1. What is your business?
We are a Professional Therapeutic and Holistic Massage clinic serving Central Alberta in Downtown Red Deer since 1995.
2. When did your business open?
Originally opened in a small rental space in 1995, as we grew, it became apparent that we would need to expand. We purchased and completely renovated our current 2525 sq ft property with our clients in mind. Each treatment is spacious, clean and meets all health standards as per AHS.
3. What makes your business unique?
We are a local Massage Clinic that owns our property and has thrived in the Downtown for some 27 years: 6 treatment rooms spacious lobby. Our therapists are registered with professional associations, and as such, we can direct bill to most insurance companies. *Some conditions apply*
4. What are some products/services that you offer?
We offer Professional Massage Therapy services, including Therapeutic, Relaxation, Lymphatic, Hot Stone, Couples Massage, Reflexology, Cupping, and Craniosacral therapy.
We also offer fair trade merchandise from around the world. Stop in and see
5. Why did you choose Downtown Red Deer as the location for your business?
Personally, I chose the Downtown because our family has owned and operated businesses since 1974 when we moved to Red Deer from Calgary when my parents took over Red Deer Auction Co Ltd.
6. What do you think makes Downtown vibrant?
The unique and friendly businesses and business owners and staff.
7. Finish this sentence: I love Downtown Red Deer because…
It is the core of the city, close to home. A vibrant community with eclectic and unique shopping experiences.
For more information
Facebook – Massage Above All | Facebook
Twitter –@MassageAboveAll