New advisory board to help RCMP modernize amid history of bullying, harassment
OTTAWA — The federal government is creating an external board of civilian advisers to help the RCMP modernize after years of grappling with internal bullying and harassment.
The long-anticipated move follows numerous calls stretching back over a decade for more outside input and expertise to transform the force's insular and outdated culture.
Members of an interim board will be in place by April 1, with legislative changes coming this spring to make the board permanent, Public Safety Minister Ralph Goodale told a news conference Wednesday.
Initially, the board will focus on priorities such as supporting development of a strategy that puts people first, RCMP business modernization and employee health and well-being.
"It will start on these critical issues of the healthy workplace, but there's much more that they can bring to the table over the long term," Goodale said.
Over time, the board will expand its reach into other areas of management: effective use of RCMP resources, corporate risk and responses to address them, human resources and labour relations, corporate and strategic direction, and performance measurement and results.
RCMP Commissioner Brenda Lucki called the board "a critical step" to help the RCMP advance.
"We want to be a more modern, a more effective, a more healthy and more inclusive national police organization," she said during the news conference.
"I'm looking forward to the board's advice and insight, and counting on them to both guide us and help us tell our story throughout this unprecedented journey."
The board will include up to 13 part-time appointees, including a chair and vice-chair.
The public safety minister will be able to direct the RCMP commissioner to seek the board's advice and require that the commissioner report back, including on actions taken based on that advice.
The board will not be involved in matters relating to active law-enforcement investigations, in keeping with the principle of police independence.
The announcement is the Liberal government's response to two critical 2017 reports.
In the first, the Civilian Review and Complaints Commission for the RCMP said the force lacked both the will and the capacity to address the challenges that afflict its workplaces.
The commission urged the government to usher in civilian governance or oversight for the paramilitary-style police force.
The second report, a review by former auditor general Sheila Fraser of four harassment lawsuits from female members, also called for substantial reforms.
Goodale said today the government is accepting all of the recommendations in the two reports. Additional steps to improve the way the force addresses harassment complaints are expected to follow in the spring.
"Whatever it takes for those victims to feel that their complaint is being taken in a transparent and fair manner, that's the road we'll take for them," Lucki said.
She became the RCMP's first permanent female boss last year upon assuming the commissioner's post from Bob Paulson.
Before he left, Paulson delivered an apology to hundreds of current and former female officers and employees who were subjected to discrimination and harassment dating back as far as four decades.
The words of regret came as the Mounties settled class-action lawsuits stemming from allegations that cast a dark pall over the force.
The Trudeau government directed Lucki to modernize and reform the RCMP's culture, protect employees from harassment and workplace violence, and foster reconciliation with Indigenous Peoples.
Goodale's mandate letter to Lucki, issued last year, also asked her to make the force representative of Canada's diverse population.
Another priority is improving health and wellness after an auditor's report found the force was failing to meet the mental-health needs of its members due to a lack of resources, poor monitoring and meagre support from supervisors.
— Follow @JimBronskill on Twitter
Jim Bronskill, The Canadian Press
Alberta production Pipe Nation seeking to tap musical talent for soundtrack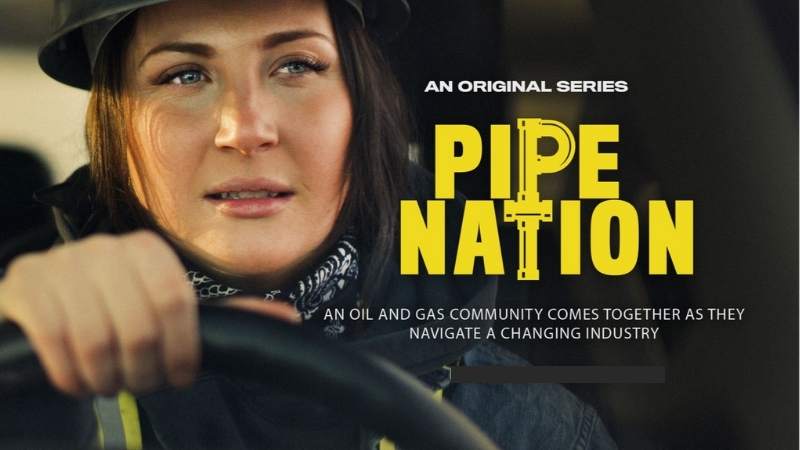 Here are the details.
January 13, 2021
Edmonton-AB, CANADA-​One of the largest independently funded tv-series in Canada, Pipe Nation, is seeking talented musicians to round out its soundtrack as the pilot episode nears completion.
The director, Raoul Bhatt, and executive producer, Dan Svedberg, are seeking submissions from Canadian and American artists to collaborate on the show's soundtrack.
The dramatic series is told through the experiences of a single mother working in the male-dominated, oil and energy industry. The pilot was filmed in August and September of 2020 in the picturesque mountains of Canada and the Edmonton area. 18 scenes and 180 takes were captured in Sundre, Alberta, which was transformed into the fictitious town of Hardwell. A great deal of effort has been put into this pilot including a $300,000 built for the show pipeline, a medical helicopter, and a long list of heavy equipment worth $180 million.
The scenes are now in editing, where the crucial process of pairing beautiful scenes with dramatic music is underway. Several genres of music including, rock, blues, country, electronic dance music, and classical will be used in the series. The show's soundtrack will be released on Apple Music, Amazon, Spotify and Google Play Music in the coming months. Director, Raoul Bhatt and his team have been in post-production for the last three months​. ​The pilot tv-series is expected to be complete by February 2021.
Musicians, labels, bands looking to collaborate or submit their work, please contact Executive Producer & Sound Designer, Daniel Svedberg, and Director, [email protected]
Read more on Todayville.
The Challenge Of A Diversified Economy
The Challenge Of A Diversified Economy:
Harrie Vredenburg   Professor U of C, Suncor Energy Chair
HARRIE VREDENBURG: "…Alberta and a diversified economy is always a question that comes up, and it's come up time and again throughout the history of Western Canada or the history of Alberta.  And the challenge is, of course, that our oil and gas or natural resources here in Alberta are the biggest thing that we have going here.
And so the commodity industries that we're involved in here do have ups and downs; they are cyclical.  And when things are on an up cycle, everything gets sucked over to the commodities industry, and that's where the wages are highest, that's where the returns are the best, and everything goes there, and it's hard to keep anything else going.
And governments over the years have said, oh, we have to diversify, we have to diversify, and attempts to diversify always fall on the rocks when we get an upswing in the commodities economy, so it's a challenge.
But having said that, it is important to now not only diversify, but to transition the Alberta economy and the Western Canadian economy to a lower carbon economy…"
Producer's note: What a beautiful shot around 30 seconds into that video of the oil derricks with the orange sunset. It's such a beautiful sight to see industry. At work, no people, just these solid No people just oil derricks and solidarity pumping away like one of those little toy cranes that you have on your desk that dips its beak in there in your glass of water is just such a beautiful thing to see.
See more stories from WeMaple.