Musk meets pope, uses Twitter to announce the audience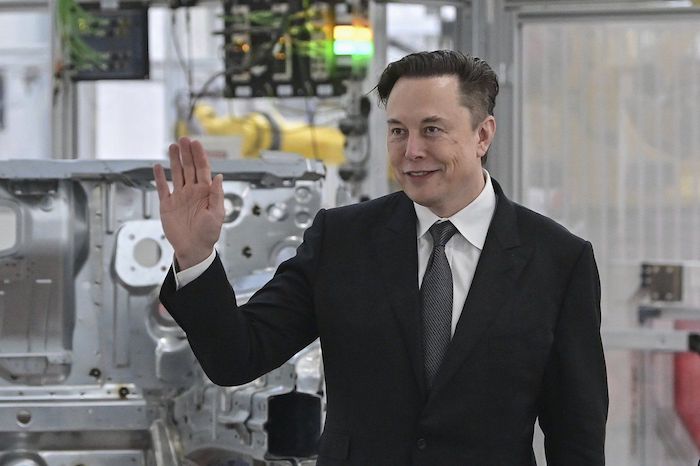 ROME (AP) — Tesla CEO Elon Musk, whose $44 billion bid to buy Twitter remains in limbo, used the social media platform to announce he had met with Pope Francis.
"Honored to meet @Pontifex yesterday," Musk tweeted of the Friday afternoon audience, alongside a photo showing Musk, Francis and four of Musk's teenage children.
The Vatican didn't announce the audience or provide any information about what was discussed. Musk's tweet followed one of a street scene in Venice, suggesting he might have had other stops on his tour.
Francis frequently meets with high-profile figures in strictly private audiences that are held in a reception room of the Vatican hotel where he lives. A common talking point he uses when meeting with corporate CEOs is to appeal for them to use wealth and technology to help the poorest while caring for God's creation.
On June 21, Twitter's board recommended shareholders approve Musk's proposed purchase, though shares of Twitter remain far below his offering price, signaling considerable doubt that the sale will actually happen.
United Nations Now Claims to "Own the Science"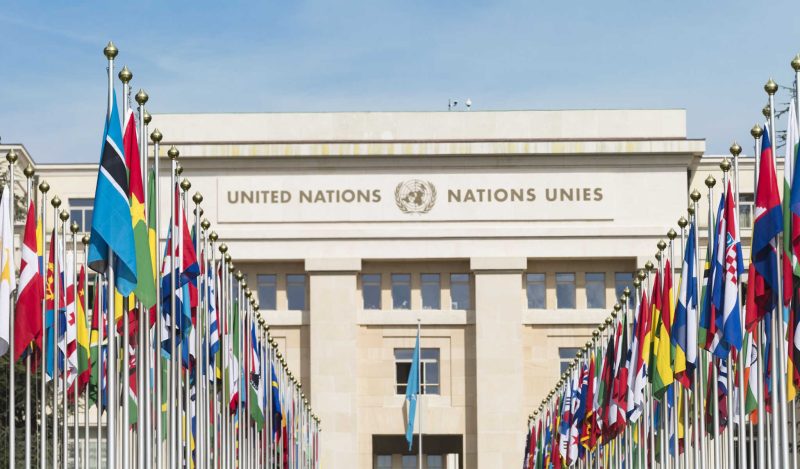 BY
ROBERT MALONE
The United Nations claims that they 'own the science.' For this reason, they have partnered with the Big Tech platforms to manipulate search results, and they are pouring vast quantities of money into globalist media outlets to ensure their version of "the science" is the one that we get to read.
The statement is from United Nations' global communications representative Melissa Fleming, who spoke on a World Economic Forum disinformation panel on Sept 28, 2022.
A transcript of that clip reads:
We partnered with Google, for example. If you Google climate change, at the top of your search, you will get all kinds of UN resources. We started this partnership when we were shocked to see that when we'd Googled climate change, we were getting incredibly distorted information right at the top.

We are becoming much more proactive. We own the science and we think that the world should know it, and the platforms themselves also do. But again, it's a huge, huge challenge that I think all sectors of society need to be very active.
The thing is – when you listen to the full panel discussion linked above, the UN speaker -Ms. Fleming is not just saying that the UN is censoring speech on climate change. She also suggests that the UN with the WEF is censoring many scientific discussions, such as the topic of COVID-19, and the UN is in the process of setting up the tools to censor ALL misinformation that the UN deems unhelpful for a "stable, peaceful, harmonious and UNITED world."
Moderating the "Tackling Disinformation" panel was the WEF managing director Adrian Monck. He states that there has been "professionalization of disinformation" including "COVID-19 state-sponsored actors engaged in that." What does that even mean? That somehow those of us critical of the COVID-19 policies are "state-sponsored" actors? Frankly, his statements during the discussion were bizarre and paranoid.
This is what is clear. The measures of the UN, acting with its strategic partner the WEF, to stifle free speech have created a dangerous situation for our country and the world. The United Nations is engaging in psyops operations, on information control on all of us. This is beyond anything we all could have imagined ten years ago. We all used to joke about "1984;" now it just seems like a cliche. Because that future is here. This is a situation that only Congress can rectify.
Melissa Fleming's remarks in this discussion were astounding. Here are a few examples:
"We partnered with Google. For example, if you Google 'climate change,' you will, at the top of your search, you will get all kinds of UN resources" — Melissa Fleming
"Another really key strategy we had was to deploy influencers […] and they were much more trusted than the United Nations." — Melissa Fleming
"We trained scientists around the world and some doctors on TikTok, and we had TikTok working with us." — Melissa Fleming
Mr. Monck. who now calls critics of the WEF and components of its great reset agenda white supremacists and anti-Semites.
"Own nothing, be happy. You might have heard the phrase. It started life as a screenshot, culled from the internet by an anonymous anti-semitic account on the image board 4chan. 'Own nothing, be happy – The Jew World Order 2030', said the post, which went viral among extremists." — Adrian Monck, WEF, 2022
This statement of course, is completely false. One could say that it is disinformation even. In other words, this is pysops from the WEF. The phrase didn't "start life as a screenshot…culled from the internet by an anonymous anti-semitic account on the image board 4chan" as the WEF director states.
The phrase came directly from a video on the WEF's own website and social media channels in 2016. The WEF still has it on their own website and it is still part of their agenda!
"You'll own nothing. And you'll be happy." — 8 Predictions for the World in 2030, WEF, 2016 (from the WEF website)
The UN, with its strategic partner the WEF, wants to own more than "The Science," they want to own and control what is published on the Internet in total. They want to own "The Politics," "The World Agenda," and "The Narrative."
The United States as a country, and the free people who are citizens of the United States, cannot let the United Nations and their World Economic Forum strategic partners control what we write and publish, what we get to read, and even what we think. We must elect leaders who are willing to stand up to the UN. Congress must become engaged – the UN is out of control, and the President of the United States is acting like a captured ally of the Globalists.
Let's be clear about this.
The United Nations' global communications representative Melissa Fleming is explicitly stating in this interview that the United Nations and their World Economic Forum partners are intentionally training and creating controlled opposition scientists, physicians, and social media influencers to assist in their global propaganda campaigns managed via partnerships with corporate media and Big Tech.
Reposted from Substack
OPEC+ weighs large oil cutback to boost sagging prices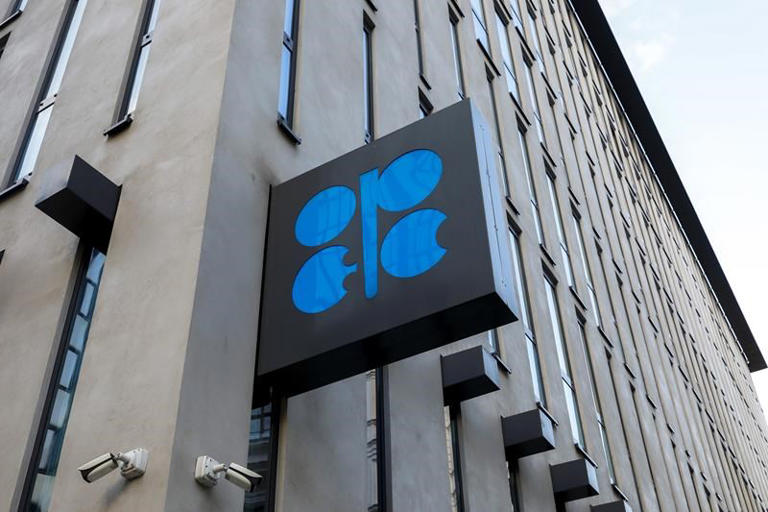 FRANKFURT, Germany (AP) — The OPEC+ alliance of oil-exporting countries on Wednesday will debate a potentially large cut in the amount of crude it ships to the global economy — a move that could help Russia weather a looming European ban on oil imports and raise gasoline prices for U.S. drivers just ahead of national midterm elections.
Energy ministers from the OPEC cartel, whose leading member is Saudi Arabia, and allied non-members including Russia are meeting in person at the group's Vienna headquarters for the first time since early 2020 at the start of the COVID-19 pandemic. Russian Deputy Prime Minister Alexander Novak, who has been sanctioned by the U.S., was attending the meeting in Austria's capital.
A production cut could benefit Russia by establishing higher prices ahead of a European Union ban on most Russian oil imports, a sanction over the invasion of Ukraine that takes effect at the end of the year, analysts at Commerzbank say.
Russia "will need to find new buyers for its oil when the EU embargo comes into force in early December and will presumably have to make further price concessions to do so," the analysts wrote in a note. "Higher prices beforehand — boosted by production cuts elsewhere — would therefore doubtless be very welcome."
Moscow also faces a separate push by the U.S. and the other Group of Seven wealthy democracies to impose a price cap on Russian oil by Dec. 5. The EU agreed Wednesday on new sanctions that are expected to include a price cap on Russian oil, an EU official said.
Oil prices surged this summer as markets worried about the loss of Russian supplies from sanctions over the war in Ukraine, but they slipped as fears about recessions in major economies and China's COVID-19 restrictions weighed on demand for crude.
The fall in oil prices has been a boon to U.S. drivers, who saw lower gasoline prices at the pump before costs recently started ticking up, and for U.S. President Joe Biden as his Democratic Party gears up for congressional elections next month.
It's unclear how much impact a production cut would have on oil prices — and thus gasoline prices — because members are already unable to meet the quotas set by OPEC+. Yet Saudi Arabia may be unwilling to strain its relationship with Russia even if the world's largest oil exporter had any reservations about cutbacks and has recently has drawn leaders from Biden to German Chancellor Olaf Scholz to talk about energy supplies.
The Commerzbank analysts said a small trim would likely see oil prices fall further, while the group would need to remove at least 500,000 barrels day from the market to bolster prices.
Such a production cut "would undoubtedly signal to the market the determination and resolve of the cartel to support oil prices," said UniCredit economist Edoardo Campanella. But supply would drop by less than announced.
"If the group cuts target production by 1 million barrels per day, actual output would likely drop by about 550,000 barrels per day — as countries like Russia or Nigeria that are producing below quota would see their formal target decline but remaining above what they can currently produce," Campanella said.
At its last meeting in September, the group reduced the amount of oil it produces by 100,000 barrels a day in October. That token cut didn't do much to boost lower oil prices, but it put markets on notice that OPEC+ was willing to act if prices kept falling.
International benchmark Brent has sagged as low as $84 in recent days after spending most of the summer months over $100 per barrel. U.S. oil prices fell below $80 per barrel Friday. Ahead of the meeting, U.S. crude traded at $86.38 and Brent at $91.66.
The White House declined to comment before OPEC leaders made a final decision on oil production, but press secretary Karine Jean-Pierre told reporters Tuesday that the U.S. would not extend releases from its strategic reserve to increase global supplies.
"We're not considering new releases," Jean-Pierre said.
Biden has tried to receive credit for gasoline prices falling from their average June peak of $5.02 — with administration officials highlighting a late March announcement that a million barrels a day would be released from the strategic reserve for six months. High inflation is a fundamental drag on Biden's approval and has dampened Democrats' chances in the midterm elections.
Gasoline prices recently turned up because of refinery outages in California and Ohio, and vary widely, from over $6 per gallon in California to under $3 in some parts of Texas and the Gulf Coast, according to motoring club federation AAA. The national average of $3.80 is up slightly but down from a record high on June 14.
One major factor weighing on oil prices has been fears of recessions in places like the U.S. and Europe and slowdowns due to China's strict COVID-19 measures.
Higher inflation is sapping consumer purchasing power, while central banks are raising interest rates to cool off overheating prices, a step that could slow economic growth. Oil prices at their summer highs, and higher natural gas prices boosted by Russian cutbacks to Europe, helped fuel inflation.
___
Associated Press reporter Josh Boak contributed from Washington.
David Mchugh, The Associated Press