MPs pass Bloc motion on Quebec nationhood, constitutional change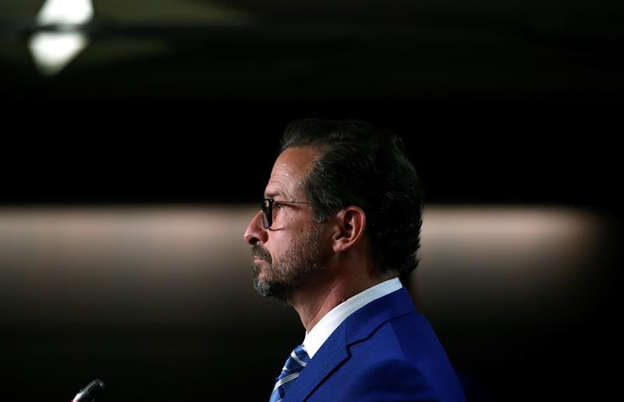 OTTAWA — Federal lawmakers are acknowledging Quebec's right to unilaterally change the Constitution in line with proposed reforms to the province's language law.

In the House of Commons Wednesday, a motion from Bloc Québécois Leader Yves-François Blanchet that asked lawmakers to recognize that right passed 281-2 with all-party support.

Blanchet's motion cleared a path for House recognition of Premier François Legault's attempt to amend the country's supreme law by affirming Quebec as a nation with French as its official language.

The legislation, known as Bill 96, has stirred up debate as experts fret that constitutional acknowledgment of a distinct society would push courts to interpret laws differently in Quebec or hand it greater provincial power.

Blanchet said Tuesday Quebecers need to know where the parties stand ahead of an election that could come this year.
Prime Minister Justin Trudeau has said an initial Justice Department analysis concluded the province can go ahead with the changes, but some experts disagree, saying constitutional tweaks to language use require a parliamentary green light.
Anthony Housefather, Liberal MP for Mount Royal in Montreal, said Tuesday that passage of Blanchet's motion does not amount to an agreement by the House to a constitutional amendment, which would require legislation, public consultation and extensive debate.
The Bloc failed to pass a nearly identical motion three weeks ago, which required unanimous consent and was scuppered by a single "nay" from independent MP Jody Wilson-Raybould, who also opposed this week's motion along with Liberal MP Hedy Fry.
This report by The Canadian Press was first published June 16, 2021.
The Canadian Press
Canada's Jessica Klimkait wins bronze in under-57 kg judo event
TOKYO — Canada's Jessica Klimkait has won bronze in the women's under-57 kilogram category at the Tokyo Olympics.
The reigning world champion from Whitby, Ont., defeated Kaja Kajzer of Slovenia by waza-ari in a bronze-medal match.
Klimkait missed a chance to add a gold medal to her world championship title when she lost to Sarah Leonie Cysique of France in the semifinals.
Klimkait was defeated by ippon when she was assessed a shido in the golden score period for a false attack. It was Klimkait's third penalty of the bout, giving Cysique a berth on the gold-medal match.
Klimkait was in fine form before her semifinal loss. She defeated Poland's Julia Kowalczyk in their quarterfinal bout at the Nippon Budokan.
The victory, her second straight via ippon, came after she beat Bulgaria's Ivelina Ilieva in the round of 16 earlier in the day
This report by The Canadian Press was first published July 26, 2021.
The Canadian Press
Mac Neil finishes first in women's 100 butterfly to capture Canada's first gold medal
TOKYO — Swimmer Margaret Mac Neil has won Canada's first gold medal of the 2020 Tokyo Olympics.
Mac Neil was seventh at the halfway point of the women's 100-metre butterfly, but swam a strong second length to win in a time of 55.59 seconds.
Zhang Yufei of China was second and Emma McKeon of Australia finished third.
Mac Neil became Canada's first multi-medallist in Tokyo following a silver medal in the women's 4×100 freestyle relay in the first day of finals.
The 21-year-old from London, Ont., was a surprise winner of the 100-metre butterfly at the 2019 world championship in Gwangju, South Korea, where she bested reigning Olympic champion Sarah Sjoestroem of Sweden.
Mac Neil, a senior at the University of Michigan, is also a two-time NCAA champion in freestyle and butterfly. 
She'd posted the sixth-fastest semifinal time in the 100-metre butterfly an hour before swimming the second leg of the relay in Tokyo.
This report by The Canadian Press was first published July 25, 2021.
The Canadian Press