Most Beautiful Vacation Spots In Alberta For Summer 2021
Canada is one of the most enchanting countries in this world and it's also where most tourists want to go for spending their summer vacation. Differently from most European countries or certain regions of the US, Canada is pleased to have fresh temperatures even during the hottest summer days. If you want to escape the arid or humid-warm climate of your place, you should seriously consider Canada. You may really enjoy a vacation in Alberta, one of the most popular provinces in Canada.
Are you new to visiting Alberta? Go ahead to discover the beauty of this corner of North America, you'll get amazed at how many wonderful trip destinations you are about to find out!
Things To Remember On The Road
Just before you start your journey into the beauty of Alberta's most tourist-rated spots, remember that you can easily reach any of the destinations described underneath by car, either you are based on the US boundary with Canada and you take the airplane and then rent a car to get around in all freedom (which is immensely better if you are going to spend a family vacation with kids).
There are a few things you'd better keep in mind before you get on the road. Get this quick and practical guide:
Check the car engine
Ok, you aren't a mechanic, but you can always take the car for an overall check-in if you don't feel like checking the oil level, wheel pressure, light functioning, windshield wipers, interiors, and fuel level.

Learn the track
Today's cars are provided with GPS that helps you take the right way when traveling by car. Anyway, check on the internet the main track that takes you to your destination to get a clue of how much time you'll need to get there.

Contact details of a car locksmith
You are on the road and probably you have to drive for a long track. It's going to be a nice family experience singing out loud in the car and stopping at local fast foods for a meal. But you never know what's waiting for you next – so, get a good locksmith's contact details in case you need a mobile locksmith service for a lost car key or a car lockout problem. When traveling with kids, anything can happen, so stay safe and make sure you have someone expert to call at the right moment.
Different Vacation Spots To Choose From
When it comes to vacation spots, Alberta has plenty to offer. That's why we've thought to prepare a survival guide with a few different categories to make it easier for you to choose the vacation style you think is better for you:
Peaceful getaway in nature
It's the perfect option for people who are looking for an escape from the hectic city life. Alberta allows you to explore postcard-beautiful landscapes among giant woods and crystal-water lakes. Some of the best attractions that you may want to include in your vacations are dinosaur-fossil excavation sites… your kids will love it! Almost everywhere in Alberta is perfect to dive into nature. If you visit Jasper, make sure to include a visit to the National Park: it offers aqua-colored lakes and a stunning ambiance to explore.

Romantic quick vacation for two
In case you want to afford a nice vacation for two people only with your loved one, you may pick one of these romantic destinations: Edmonton is perfect for those who want to admire beautiful river sunsets and eat delicious desserts at the Little Brick Café. If Calgary is where you aim to go, keep in mind that you can visit the Calgary Tower and enjoy a 360°-city view that will make you fall in love with this city. Red Deer is one of the most iconic sites in Alberta with its amphitheater, fishing dock, and a variety of local flora and fauna.

Meditative experience
Canada is also popular among people who look for a meditative ambiance where they can breathe in harmony with nature all around. Lake Louise is surrounded by glacial mountains and you have to walk hiking trails to get there. You will discover the local wildlife all through your walk to the lake. You may enjoy the epic view from the Sulphur Mountain that you can reach by gondola ride in from Banff, you can also plan a stop at the Sunshine Village where you can visit the Whyte Museum and learn the history of Canadian Rocks.
Alberta is rich in beautiful spots to choose for an unforgettable vacation: mix different vacation styles to create your unique version of a summer vacation that everyone will love.
New urgency to airlift after Kabul blasts kill more than 100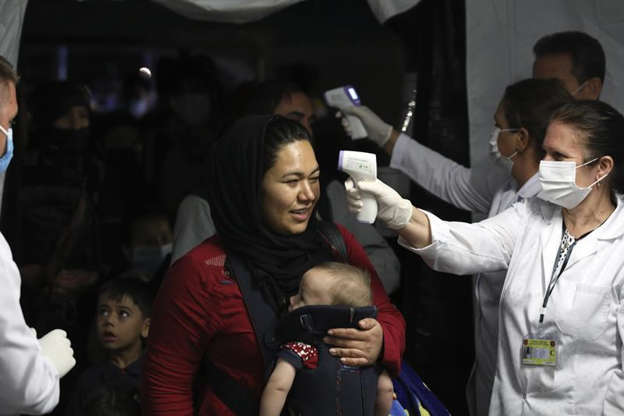 KABUL, Afghanistan (AP) — Evacuation flights from Afghanistan resumed with new urgency on Friday, a day after two suicide bombings targeted the thousands of people desperately fleeing a Taliban takeover and killed more than 100. The U.S. warned more attacks could come ahead of the looming deadline for foreign troops to leave, ending America's longest war.
As the call to prayer echoed through Kabul along with the roar of departing planes, the anxious crowd outside the city's airport was as large as ever. Dozens of Taliban members carrying heavy weapons patrolled one area about 500 meters (1,600 feet) from the facility to prevent anyone from venturing beyond.
Thursday's bombings near the airport killed at least 95 Afghans and 13 U.S. troops, Afghan and U.S. officials said, in the deadliest day for American forces in Afghanistan since August 2011.
Afghan officials warned that the toll could rise, with morgues stretched to capacity and the possibility that relatives are taking bodies away from the scene. One official said as many as 115 may have died, with even more wounded. The officials spoke on condition of anonymity because they were not authorized to speak to the media.
At least 10 bodies lay on the grounds outside Kabul's Wazir Akbar Khan Hospital, where relatives said the mortuary could take no more. Afghans said many of the dead are unclaimed because family members are travelling from distant provinces.
In an emotional speech Thursday night, President Joe Biden blamedthe Islamic State group's Afghanistan affiliate, which is far more radical than the Taliban militants who seized power less than two weeks ago in a lightning blitz across the country.
"We will rescue the Americans; we will get our Afghan allies out, and our mission will go on," Biden said. But despite intense pressure to extend Tuesday's deadline and his vow to hunt down those responsible, he has cited the threat of more terrorist attacks as a reason to keep to his plan — and the Taliban have repeatedly insisted he must stick to it.
The Taliban have wrested back control of Afghanistan two decades after they were ousted in a U.S.-led invasion following the 9/11 attacks, which were orchestrated by al-Qaida extremists being harbored in the country. Their return to power has terrified many Afghans, who fear they will reimpose the kind of repressive rule they did when they were last in control. Thousands have rushed to flee the country ahead of the American withdrawal as a result.
The U.S. said that more than 100,000 people have been safely evacuated from Kabul, but as many as 1,000 Americans and tens of thousands more Afghans are struggling to leave in one of history's largest airlifts. Gen. Frank McKenzie, the U.S. Central Command chief overseeing the evacuation, said about 5,000 people awaited flights at the airfield on Thursday.
And more continued to arrive Friday. The attacks led Jamshad to head to the airport in the morning with his wife and three small children, clutching an invitation to a Western country he didn't want to name. This was his first attempt to leave.
"After the explosion I decided I would try because I am afraid now there will be more attacks, and I think now I have to leave," said Jamshad, who like many Afghans uses only one name.
Others acknowledged that going to the airport was risky — but said they have few choices.
"Believe me, I think that an explosion will happen any second or minute, God is my witness, but we have lots of challenges in our lives, that is why we take the risk to come here and we overcome fear," said Ahmadullah Herawi, also seeking to flee.
In the wake of the attacks, McKenzie warned that more were possible, and Americans commanders were working with the Taliban to prevent them. Swedish Foreign Minister Ann Linde tweeted Friday that "we have renewed information about a high terrorist threat to the area around Kabul Airport," but offered no details.
Scenes of chaos, desperation and horror from the airport have transfixed the world. Images of people standing knee-deep in sewage and families thrusting documents and even young children toward U.S. troops behind razor wire have come to symbolize both the disarray of the last days of the American presence in the country and the fears Afghans have for their future.
But chances to help those hoping to flee are fading fast for many. Many American allies have already ended their evacuation efforts, in part to give the U.S. time to wrap up its own operations before getting 5,000 of its troops out by Tuesday.
Britain said Friday its evacuations from Afghanistan will end within hours, and the main British processing center for eligible Afghans has been closed. Defense Secretary Ben Wallace told Sky News there would be "eight or nine" evacuation flights on Friday. British troops will leave over the next few days.
The Spanish government said it has ended its airlift. Sweden's foreign minister said its evacuation was also over but not everyone got out. And the French European affairs minister, Clement Beaune, said on Europe 1 radio that the country will end its operation "soon" but may seek to extend it until after Friday night.
The Taliban have said they'll allow Afghans to leave via commercial flights after the U.S. withdrawal, but it remains unclear which airlines would return to an airport controlled by the militants.
They have asked Turkey to operate Kabul airport, but a decision will be made "after the administration (in Afghanistan) is clear," Turkish President Recep Tayyip Erdogan said Friday. Taliban leaders have been holding talks with former Afghan leaders, including former President Hamid Karzai and Abdullah Abdullah, who headed the previous government's reconciliation council, tasked with negotiating a deal with the Taliban.
Untold numbers of Afghans, especially ones who had worked with the U.S. and other Western countries, are now in hiding, fearing retaliation despite the group's offer of full amnesty. The new rulers have sought to project an image of moderation in recent weeks — a sharp contrast to the harsh rule they imposed from 1996 to 2001, when they forced women to wear the all-encompassing burqa, required them to be accompanied by a male relative when they left home, banned television and music, and held public executions.
Despite the promises, Afghans in Kabul and elsewhere have reported that some Taliban members are barring girls from attending school and going door to door in search of people who worked with Western forces.
The bombings also raise questions about the Taliban's vows to bring security to Afghanistan. No one knows how effective they will be at combating the Sunni extremists of IS, who have carried out a series of brutal attacks in Afghanistan, mainly targeting its Shiite Muslim minority.
___
Akhgar reported from Istanbul, Gannon from Islamabad and Anna from Nairobi, Kenya. Associated Press writers around the world contributed.
___
More of AP's Afghanistan coverage: https://apnews.com/hub/afghanistan
Sayed Ziarmal Hashemi, Tameem Akhgar, Kathy Gannon And Cara Anna, The Associated Press
Joe Pepitone suing Hall of Fame for return of famed bat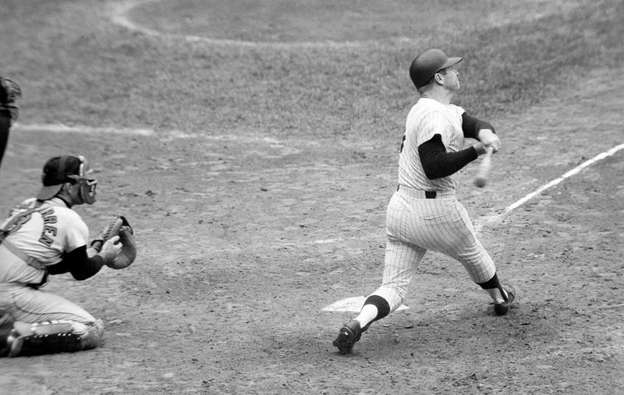 Former New York Yankees star Joe Pepitone has filed a lawsuit against the National Baseball Hall of Fame and Museum seeking the return of the Louisville Slugger bat that Mickey Mantle used to hit his 500th career home run more than five decades ago.
In an 11-page lawsuit filed this week in federal court in upstate New York, Pepitone also is seeking compensatory damages of at least $1 million. The bat is currently valued at over $500,000, according to the lawsuit.
The suit claims that Pepitone agreed to lend the bat to the Hall of Fame "with the understanding and upon the condition that it would be returned to him at any time upon his request." Pepitone claims he's visited the Hall of Fame many times since and was always reassured by museum staff that the bat would be returned whenever he wanted it.
The Hall of Fame says the bat was donated and that it has owned it for more than 50 years.
"The Hall of Fame has preserved it and proudly put it on display for millions of fans to see," the museum said in a statement. "This bat is where it belongs — on display in Cooperstown for fans everywhere to see."
Mantle was nearing the end of his Hall of Fame career when he smacked a pitch from Stu Miller of the Baltimore Orioles into the right-field bleachers at old Yankee Stadium in May 1967. The lawsuit says Mantle wanted to use a lighter bat than his signature model in order to generate bat speed and Pepitone obliged after hitting a home run the previous inning.
Pepitone claims the bat was taken from his locker after the game without his knowledge or consent before he agreed to loan it to the museum, which took possession a few days later.
The lawsuit also says that Pepitone asked for the bat last September and the Hall of Fame rejected that request.
___
More AP MLB: https://apnews.com/hub/MLB and https://twitter.com/AP_Sports
The Associated Press