More women, few minorities: Docs show results of Liberal patronage overhaul
OTTAWA — The Liberal government's overhaul of the patronage system has led to gender parity in government appointments, but new figures show few of those women are in leadership posts and visible minorities are being left out.
Documents from the Privy Council Office obtained through the access-to-information law, show that as of last year, 55.5 per cent of appointees to federal agencies, boards and organizations were women, slightly above their proportion in the Canadian population.
But the Liberals' "merit-based" process for appointments has screened out 61.8 per cent of visible-minority candidates as insufficiently qualified, compared to 37.6 per cent of applicants who are not visible minorities.
Visible-minority applicants who made it past that cut and into job competitions were less likely to be recommended or appointed.
"This is one of the reasons why we need to know what constitutes merit," said Kathy Brock, a politics professor at Queen's University who has studied the changes in the appointments system.
"What are the criteria that are being used to screen people, and embedded in that criteria are there certain considerations that have a negative impact on those communities?"
Despite the changes, final say still sits with the responsible minister or the Prime Minister's Office, meaning a partisan lens remains in place on appointments, Brock said.
Months after taking power in late 2015, the Liberals changed how the government makes hundreds of appointments each year to positions such as the boards of Crown corporations and tribunals that make decisions on benefit payments and immigration claims. The majority are part-time. They don't include senators, judges or officers of Parliament such as the ethics commissioner, who are not chosen with the same process.
Before 2015, governments simply decided who would get what position, often giving posts to party loyalists. The Liberals promised to make appointments based on merit, where applications are open to anyone and selection committees recommend names based on precise criteria.
"The Government is striving for gender parity, and seeks to ensure that Indigenous peoples and minority groups are properly represented in positions of leadership," spokesman Stephane Shank said in an email, calling the number of visible minority applicants "encouraging."
He said that as of April 30, 2019, the Liberal government has concluded 1,100 appointments under the new process, and that 13 per cent of the appointees self-identified as visible minorities. Another nine per cent identified as Indigenous.
The percentage of visible minorities currently serving in the roles, nearly doubled, from 4.4 per cent in November 2015 to eight per cent in May 2019.
About 4.5 per cent of appointees identified themselves as having disabilities, below the 15.5 per cent people with represent in the Canadian population.
The government documents show that eight per cent of female appointees had been placed in leadership positions. But they don't offer the same information for male appointees, so it's not clear how the sexes compare.
The figures were smaller for visible minorities and Indigenous people: two from each group had been put in "leadership" positions. Like visible minorities and Indigenous people, only two persons with disabilities have been appointed to leadership positions.
"It's that whole analogy of a big ship that has a big wake and you have to give it some space to move. That's what we're seeing here with the appointments," said Carole Therrien, who worked on such appointments in Jean Chretien's Prime Minister's Office.
Although upcoming openings are supposed to be flagged a year out, and recommended candidates vetted by Privy Council Office within four weeks, the new system has been oft criticized for leaving too many positions unfilled for too long.
The documents show that at the end of 2018, the selection processes for 181 positions had yet to start, including for some openings as distant as February 2020. The documents don't identify those positions.
A similar number of appointments – 183 – were sitting with the Prime Minister's Office or a minister's office awaiting approval.
Jordan Press, The Canadian Press
Ontario doctor alleged to have killed 4 people around same date in 2021: documents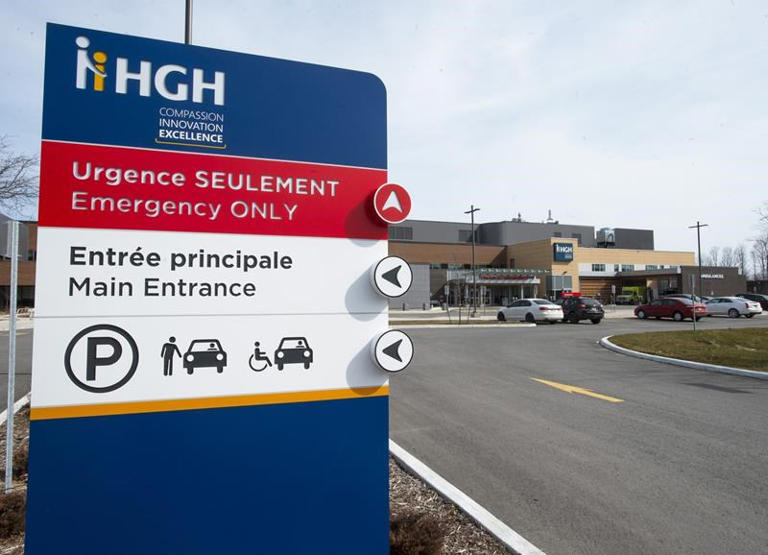 HAWKESBURY, Ont. — Court documents allege an eastern Ontario doctor killed four people around the same date in 2021.
Dr. Brian Nadler was initially charged with first-degree murder last year in the death of 89-year-old Albert Poidinger at the Hawkesbury and District General Hospital.
At the time, police said they were investigating the doctor in connection with several other deaths at the hospital.
Ontario Provincial Police laid three additional charges of first-degree murder against Nadler on Wednesday, in the deaths of 80-year-old Claire Briere, 79-year-old Lorraine Lalande and 93-year-old Judith Lungulescu. But they declined to provide details on the new charges, including when and where the three died.
Court documents allege Poidinger was killed on March 25, 2021, and the three others "on or about" that date.
The documents say Briere, Lalande and Lungulescu also died in Hawkesbury, Ont.
Nadler's lawyers have said their client maintains his innocence.
In a statement issued Wednesday, Brian Greenspan, David Humphrey and Naomi Lutes said Nadler provided "excellent palliative care" to the four patients, who they said died from COVID-19.
The doctor was released on bail in July of last year, and his lawyers said he was released again under the same conditions after his arrest this week.
Those conditions include that Nadler remain in Canada, reside at an approved address and notify police of any address change. He is also forbidden from practising medicine and from communicating with employees, patients and relatives of patients at the Hawkesbury hospital.
The case is set to return to court on Sept. 7.
This report by The Canadian Press was first published Aug. 19, 2022.
The Canadian Press
Wolf missing from Vancouver zoo found safe, returned to pack
ALDERGROVE, B.C. — A wolf missing from a British Columbia zoo has been found safe and returned to its pack.
The Greater Vancouver Zoo says in a statement the discovery of the one-year-old female canine known as Tempest puts an end to a three-day search and rescue operation.
It does not say where the wolf was found or elaborate on her condition, but it says the zoo in Aldergrove, B.C., will re-open Saturday.
Menita Prasad, the zoo's deputy general manager, said Thursday that nine wolves escaped after a perimeter fence and their enclosure were deliberately "compromised."
Workers and conservation officers began searching for the wolves after the escape was discovered Tuesday morning, while the RCMP is investigating the incident as a suspected case of unlawful entry and vandalism.
A three-year-old female wolf called Chia was found dead on a roadside, while all others have now been accounted for.
This report by The Canadian Press was first published Aug. 19, 2022.
The Canadian Press