McCartney marks 80th birthday with Springsteen, 60,000 pals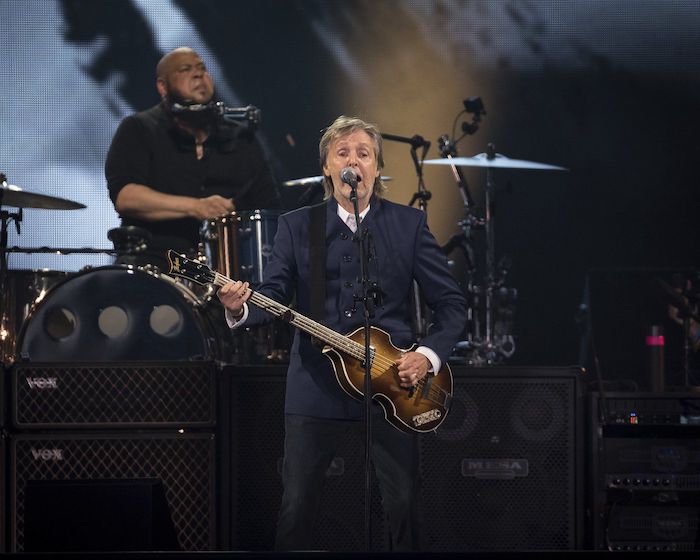 By David Bauder in East Rutherford
EAST RUTHERFORD, N.J. (AP) — Hard to think of a better way for Paul McCartney to celebrate his 80th birthday than by singing "Glory Days" onstage with Bruce Springsteen or being serenaded by some 60,000 well-wishers.
That's right, the "cute Beatle" turns 80 on Saturday. It's one of those cultural milestones that bring a sharp intake of breath — has it been THAT long? — along with an appreciation of what he still has to offer.
For it has been more than a half-century now since the Beatles broke up, a realization that hits you like that 1970s-era joke about young people saying, "Paul McCartney was in a band before Wings?"
Like several other members of the "hope I die before I get old" generation, including Bob Dylan, the Rolling Stones and former Beatles mate Ringo Starr, McCartney keeps working, keeps sharing his music from the stage. Another 1960s icon, Brian Wilson of the Beach Boys, is scheduled to play at the Starlight Theatre in Kansas City on his 80th birthday Monday.
"He has a youthful exuberance that is ageless," said Bob Spitz, a Beatles biographer. "There's still some of that 21-year-old boy that shines through in all of his performances."
It would be a cliché — and wrong — to suggest time hasn't taken a toll. The fragility in his voice was evident while singing "Blackbird" on Thursday night at MetLife Stadium, the final night of a brief U.S. tour. He struggled for the high notes in "Here Today," his love letter to John Lennon, who was robbed of a long life by an assassin's bullet.
The skill of a sympathetic band, along with the imagination and voices in the audience, patches over the rough spots.
"Yeah, yeah, right, I've got a birthday coming up," McCartney said, scanning signs in the audience that reminded him. "I'm not trying to ignore it, but…"
The crowd offered a spontaneous "Happy Birthday" serenade, even before Jersey guy Jon Bon Jovi brought out a fistful of balloons during the encore to lead them in another verse.
That other Jersey guy, Springsteen, joined McCartney for the duet on "Glory Days" and a version of "I Wanna Be Your Man." He later popped up to join the guitar duel from "Abbey Road."
For most artists, the appearance of such local royalty would be a hard-to-top moment. Most artists can't immediately whip out "Let it Be" and "Hey Jude" to follow it.
To mark the birthday, Stereogum magazine asked 80 artists to pick their favorite McCartney song, and the choices were remarkable in their breadth — from the pre-Beatles 1958 cut "In Spite of All the Danger" (which McCartney performed at MetLife) to his 2016 collaboration with Rihanna and Kanye West "FourFiveSeconds" (which he didn't).
David Crosby and Dan Auerbach of the Black Keys both chose "Eleanor Rigby." Master showman Wayne Coyne of the Flaming Lips picked "Magical Mystery Tour." Steve Earle selected "Every Night," while Def Leppard's Joe Elliott went against type with the gentle "Little Lamb Dragonfly." Mac DeMarco picked the "Ram" epic, "The Back Seat of My Car."
Many remarked upon the unfairness of having to pick just one.
Stereogum's feature illustrated the varied entry points musicians of different generations have into a living, breathing catalog. For example, it revealed that a largely overlooked album like 1980's "McCartney II" had a far greater impact on developing artists than its reception at the time would have foreshadowed.
On Friday, McCartney's team announced that it was packaging "McCartney II" with his other DIY albums, "McCartney" of 1970 and 2020's "McCartney III," into a boxed set that will go on sale in August.
How vast is the songbook? McCartney performed 38 songs at MetLife, 20 of them Beatles songs, and even managed to miss an entire decade. Remember the 1990s?
With the help of Peter Jackson, who reimagined the "Get Back" sessions for last year's television project, McCartney was able to perform a virtual "duet" with Lennon singing his part of "I've Got a Feeling" from the Apple rooftop concert. McCartney also paid tribute to George Harrison, who died in 2001, with a version of "Something" that began with Paul on a ukulele George gave him and built to a full band version.
Spitz recalled a Beatles-era film clip of Lennon telling an interviewer that he'd be flabbergasted if it lasted more than 10 years. McCartney stood next to him laughing.
Lennon was right about the Beatles as a unit, but not about the music. He couldn't have imagined that in 2020, one adult standing in line to get into MetLife being overheard asking a companion: "Where are Mom and Dad?"
Advanced birthday be damned, the irrepressibly cheerful McCartney left with a promise when the last firework burst and he walked offstage.
"See you next time."
Glenn Anderson adds some colour to the "Day of Golf"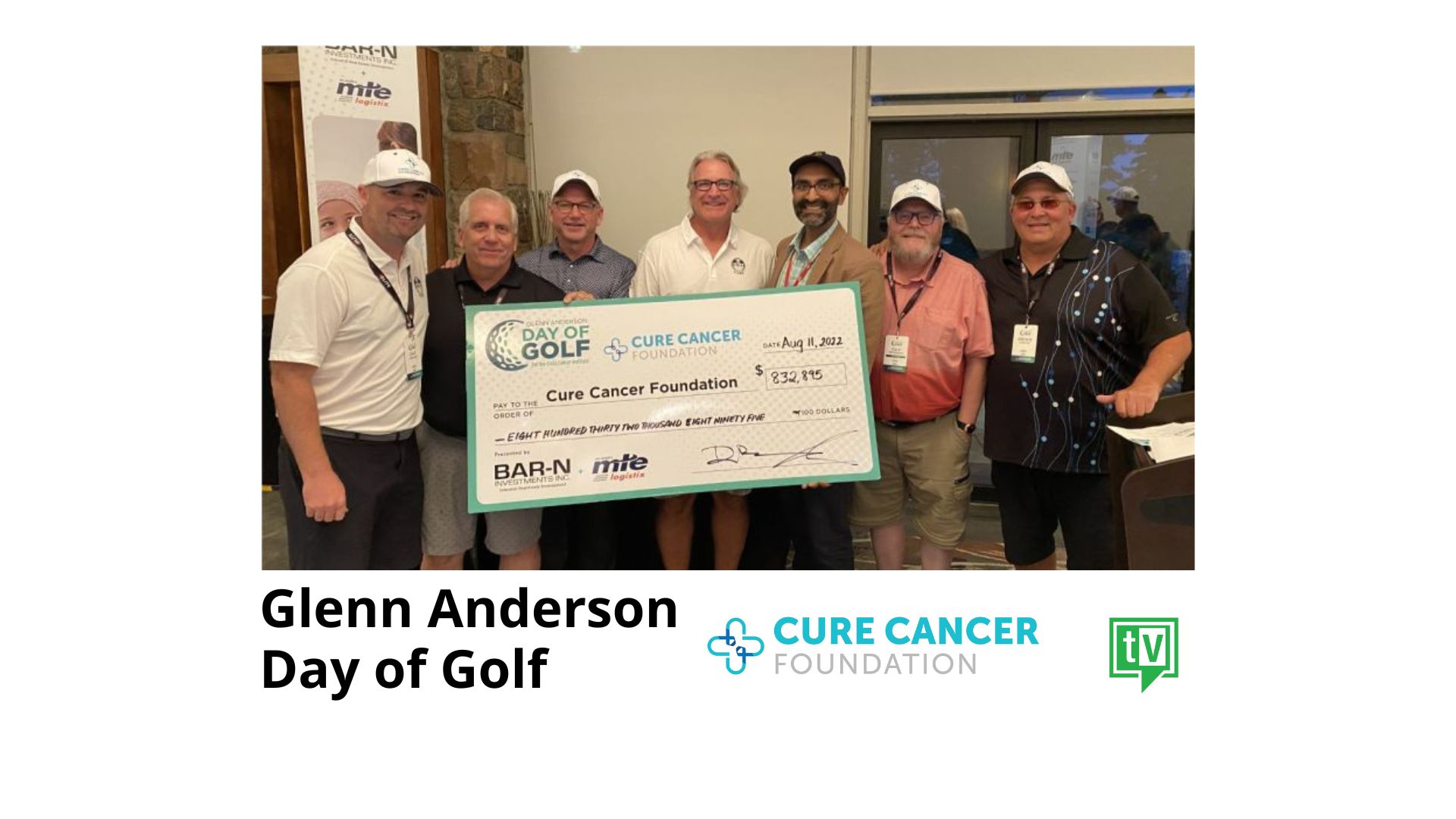 Last week, the 32nd edition of the Glenn Anderson Day of Golf raised an incredible amount of money … in fact more than $832 thousand dollars! As the numbers are tallied up, that total will be closer to $900K! That's a big deal and the money raised will fund cancer research. Congratulations to the organizers and a shout out to the Derrick Club who did an amazing job of hosting the event.
But today's story is more about Glenn Anderson. A class act, Anderson travels up to Edmonton from Florida each year to help make this event a roaring success. He told some great stories at a reception the night before the tournament. If you're an Oilers fan, you'll enjoy this video!
Click here to watch the video on youtube.
Learn more about the Cure Cancer Foundation.
CRTC renews CBC licensing for another five years, tweaks its mandate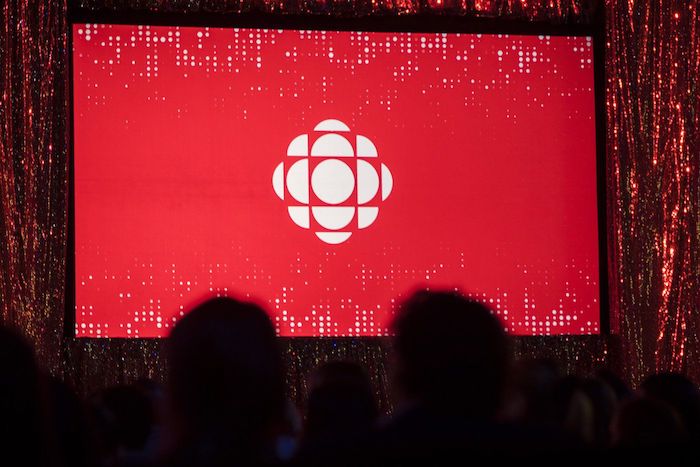 By Sarah Ritchie in Ottawa
The Canadian Radio-television and Telecommunications Commission said Wednesday that it is renewing CBC's licensing, with tweaks to its mandate that will make it spend money on programming produced by people with disabilities, Indigenous and racialized people and the LGBTQ community.
It's also clarifying that it "expects the CBC to maintain local, regional and national news broadcasts in a crisis or emergency on all of its audiovisual and audio services."
That's in response to the broadcaster's decision to replace local supper-hour and late newscasts across the country with its national programming in the early days of the pandemic.
CBC said at the time that it was dealing with staffing issues as some workers were off sick with COVID-19 and others were in isolation. The CRTC noted in its decision that the pandemic has increased demand for news, and "Canadians expect the CBC to disseminate and make available information in the event of an emergency."
The CRTC is dropping the requirement for CBC to maintain minimum thresholds of local programming in urban markets where Canadians have multiple options, but it's maintaining those thresholds in rural parts of the country.
The CBC asked to reduce the number of hours of local TV programming it needs to air per week in its English markets across the board, and to make that up in digital content.
The CRTC noted that actual hours of local programming on English TV stations dropped between 2014 and 2020, although they still meet the minimum requirements.
It said there is a higher risk that less local news would be broadcast in non-metropolitan markets if those requirements are dropped, naming "difficult access to high-speed internet" and "the lack of news bureaus in non-metropolitan areas" as reasons.
The commission says there has been a great deal of change in the media landscape since 2013, the last time the licence was renewed, and it's making changes to the CBC mandate to align with that.
It's setting out new rules to ensure the difference between news and information programming and "branded content" or advertising is clearly distinguished.
CBC will need to submit new reports to the CRTC on a range of topics including workforce diversity, privacy issues and perception and consultation.
The CRTC decision also noted the CBC's digital streaming services for audio and video didn't exist, or didn't exist in their current form, when the last licensing agreement was made.
"As part of its proposal, the CBC requested that it be able to count hours of content exhibited on some of its (digital media broadcasting undertakings) toward meeting its overall content exhibition requirements," the decision said.
However, the commission is instead including that digital content in the broadcaster's spending requirements on Canadian programming, giving the CBC the flexibility to count the cost of online content toward those quotas.
CBC and Radio-Canada's president and CEO said the broadcaster welcomes the CRTC announcement.
"We're pleased that the CRTC has, for the first time ever, recognized the significant contribution of our digital streaming services … to the Canadian content ecosystem," Catherine Tait said in a statement on Wednesday.
The main outcomes covered by the mandate include programming for Indigenous Peoples and diverse Canadians; creating and supporting access to Canadian content; ensuring access to local, regional and national news and information; accessibility of content; and accountability and transparency to the public.
Licences for radio, TV and multiplatform content in both English and French are valid until August 2027.
This report by The Canadian Press was first published June 22, 2022.