Manitoba RCMP say woman and child safe after alleged "random kidnapping"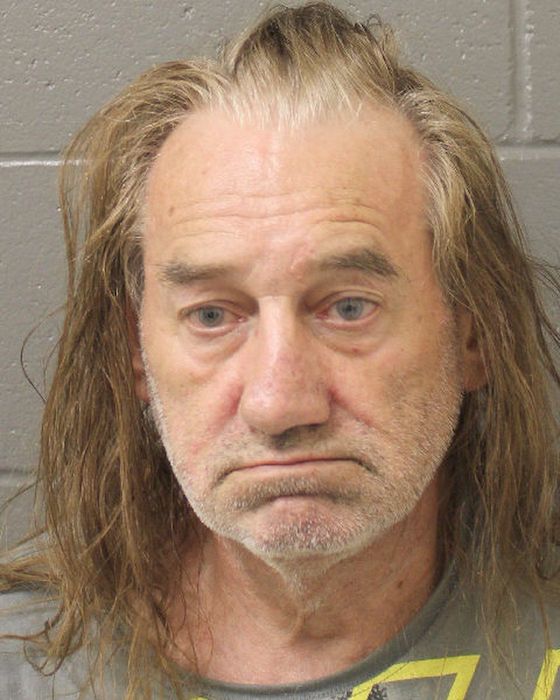 Winnipeg – A Manitoba woman and her two-year-old daughter are safe after stopping to help a man who was allegedly pretending to need help on the side of a road but who then jumped into their vehicle and demanded to be driven to Winnipeg, RCMP said Saturday.
Cpl. Julie Courchaine told a news conference that police were first called to a hotel parking lot in Portage la Prairie, west of Winnipeg, on Friday afternoon for a report of a man in a van who was acting erratically and possibly taking drugs.
Courchaine said police spoke with the man briefly before he put the van in gear, rammed a police vehicle, drove towards officers, and then rammed the police vehicle again before taking off.
A chase had to be abandoned when the van, which was allegedly stolen from Winnipeg, drove into oncoming traffic on Highway 1, Courchaine said.
Not long after, a 911 call came in from a person living just east of Portage la Prairie. The call got disconnected.
"But a male and a female voice could be heard before the phone went silent," Courchaine said.
Courchaine said the woman also managed to call her husband. He, too, called 911. Investigators spoke with him and also found the van abandoned, and they put the separate pieces together.
"She was driving in the area, saw this male in distress on the side of the road, pulled over to assist him, at which point he jumps in. She was able to make a call to her husband as well as that 911 call to us," Courchaine explained.
Investigators believed they were travelling to Winnipeg and Courchaine said police were in the process of issuing an Amber Alert when the woman called to say the man had fled the vehicle and she and her daughter were safe in Winnipeg's Polo Park neighbourhood.
Courchaine said the woman did not know the suspect. Neither the woman nor the child were physically hurt, she said, and no weapons were used.
The suspect was known to RCMP, she said.
"This was an extremely difficult situation and we would like to acknowledge the victim, who did everything she could to keep herself and her child safe," Courchaine said.
Police are now looking for Michael Stephen Klimchuk, 62, from Winnipeg, who is wanted on two charges of kidnapping, two charges of forcible confinement, abduction of a person under 14, three charges of assault with a weapon on a police officer, dangerous operation of a motor vehicle and possession of stolen property over $5,000.
Klimchuk is five-foot-eight-inches tall, weighs approximately 220 pounds, has blue eyes, long brown hair, and was last seen wearing a camo jacket and light-coloured pants.
Courchaine said he's not believed to pose an imminent threat, but anyone who sees him or knows where he is should contact police immediately.
RCMP in Manitoba had tweeted a surveillance camera image of the suspect Friday night who they said they were trying to identify in connection with "a serious incident near Portage la Prairie," but there was no mention of the alleged kidnapping.
When asked about the delay in releasing the information, Courchaine told the news conference it took time for police to connect the various elements.
This report by The Canadian Press was first published Nov. 26, 2022.
Project Radar nets meth seizure in Red Deer, Lloydminster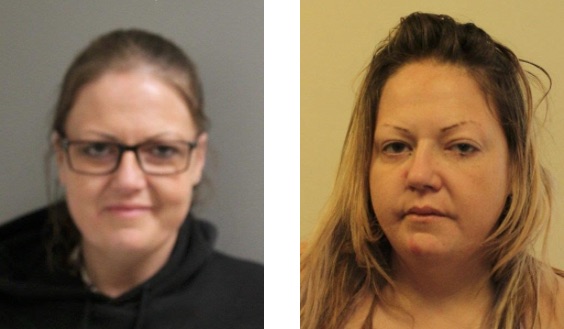 Suspect Katie Gowanlock still at large
From the Alberta Law Enforcement Response Team (ALERT)
A major methamphetamine and fentanyl seizure in Red Deer and Lloydminster has led to charges against three suspected drug dealers. ALERT's Project Radar resulted in the seizure of $335,000 worth of drugs.
Project Radar was a year and a half-long investigation by ALERT Red Deer's organized crime team, focused on disrupting drug trafficking activity in central Alberta. Nearly four kilograms of meth was seized along with more than 500 grams of fentanyl powder.
The following items were seized during the course of Project Radar:
3,751 grams of methamphetamine;
523 grams of fentanyl;
$1,500 cash.
Project Radar began in June 2021 in Red Deer and eventually expanded in scope as the group demonstrated ties to the Lloydminster drug market.
Two Red Deer homes were searched and two suspects were arrested, while one remains wanted on warrants. The most recent arrest took place on January 17, 2023, and ALERT received help from Red Deer RCMP and B.C.'s Combined Forces Special Enforcement Unit (CFSEU) Prince George.
Jaydon Harrison, 24 of Prince George, and Nikita Robertson, 24 of Edmonton, are each charged with multiple counts of drug trafficking.
Meanwhile, a warrant has been issued for Katie Gowanlock, as pictured above. The 40-year-old is charged with 10 counts of drug trafficking and is believed to be in the Central Alberta area.
Members of the public who suspect drug or gang activity in their community can call local police, or contact Crime Stoppers at 1-800-222-TIPS (8477). Crime Stoppers is always anonymous.
ALERT was established and is funded by the Alberta Government and is a compilation of the province's most sophisticated law enforcement resources committed to tackling serious and organized crime.
Video of Tyre Nichols beating leaves unanswered questions
By Adrian Sainz in Memphis
MEMPHIS, Tenn. (AP) — The nation and the city of Memphis struggled to come to grips Saturday with video showing police pummeling Tyre Nichols — footage that left many unanswered questions about the traffic stop involving the Black motorist and about other law enforcement officers who stood by as he lay motionless on the pavement.
The five disgraced Memphis Police Department officers, who are also Black, have been fired and charged with second-degree murder and other crimes in Nichols' death three days after the arrest. The video released Friday renewed questions about how fatal encounters with law enforcement continue even after repeated calls for change.
The recording shows police savagely beating Nichols, a 29-year-old FedEx worker, for three minutes while screaming profanities at him in an assault that the Nichols family legal team has likened to the infamous 1991 police beating of Los Angeles motorist Rodney King. Nichols calls out for his mother before his limp body is propped against a squad car and the officers exchange fist-bumps.
Memphis Police Director Cerelyn "CJ" Davis has said that other officers are under investigation, and Shelby County Sheriff Floyd Bonner said two deputies have been relieved of duty without pay while their conduct is investigated.
Rodney Wells, Nichols' stepfather, said the family would "continue to seek justice," noting that several other officers failed to render aid, making them "just as culpable as the officers who threw the blows."
A Memphis police spokeswoman declined to comment on the role played by other officers who showed up at the scene.
Cities nationwide had braced for demonstrations, with some downtown Memphis businesses boarding up windows and schools canceling after-school activities. But the protests were scattered and nonviolent.
Several dozen demonstrators in Memphis blocked the Interstate 55 bridge that carries traffic over the Mississippi River toward Arkansas. Semitrucks were backed up for a distance.
"I cried," said protestor Christopher Taylor, a Memphis native who said the officers appeared to be laughing as they stood around after the beating.
Demonstrators at times blocked traffic while chanting slogans and marching through the streets of New York City, Los Angeles and Portland, Oregon. In Washington, protesters gathered across the street from the White House and near Black Lives Matter Plaza.
Blake Ballin, the lawyer for fired officer Desmond Mills, told The Associated Press in a statement Saturday that while the videos "have produced as many questions as they have answers," the question of whether the city would stay peaceful "has been answered."
Some of the other questions will focus on what Mills "knew and what he was able to see when he arrived late to the scene" and whether his actions "crossed the lines that were crossed by other officers during this incident," Ballin said.
The arrest was made by the so-called Scorpion unit, which has three teams of about 30 street officers who target violent offenders in areas beset by high crime, Davis said.
In an AP interview Friday, she said she would not shut down a unit if a few officers commit "some egregious act" and because she needs that unit to continue to work.
A few hours later, Memphis Mayor Jim Strickland said the unit has been inactive since the Jan. 7 arrest.
The city was "initiating an outside, independent review of the training, policies and operations of our specialized units," Strickland said in a statement.
Davis acknowledged that the police department has a supervisor shortage and said the lack of a supervisor in the arrest was a "major problem." City officials have pledged to provide more of them.
Questions swirled around what led to the traffic stop in the first place. One officer can be heard saying that Nichols wouldn't stop and then swerved as though he intended to hit the officer's car. The officer said that when Nichols pulled up to a red light, the officers jumped out of the car.
"We tried to get him to stop," the officer sad. "He didn't stop."
But Davis said the department cannot substantiate the reason for the stop.
"We don't know what happened," she said, adding, "All we know is the amount of force that was applied in this situation was over the top."
After the first officer roughly pulls Nichols out of a car, Nichols can be heard saying, "I didn't do anything," as a group of officers begins to wrestle him to the ground.
One officer is heard yelling, "Tase him! Tase him!"
Nichols calmly says, "OK, I'm on the ground."
"You guys are really doing a lot right now," Nichols says. "I'm just trying to go home."
"Stop, I'm not doing anything!" he yells moments later.
Nichols can then be seen running as an officer fires a Taser at him. His mother's home, where he lived, was only a few houses away from the scene of the beating, and his family said he was trying to get there. The officers then start chasing Nichols.
Other officers are called, and a search ensues before Nichols is caught at another intersection. The officers beat him with a baton, and kick and punch him.
Security camera footage shows three officers surrounding Nichols as he lies in the street cornered between police cars, with a fourth officer nearby.
Two officers hold Nichols to the ground as he moves about, and then the third appears to kick him in the head. Nichols slumps more fully onto the pavement with all three officers surrounding him. The same officer kicks him again.
The fourth officer then walks over, draws a baton and holds it up at shoulder level as two officers hold Nichols upright, as if he were sitting.
"I'm going to baton the f— out you," one officer can be heard saying. His body camera shows him raise his baton while at least one other officer holds Nichols. The officer strikes Nichols on the back with the baton three times in a row.
The other officers then appear to hoist Nichols to his feet, with him flopping like a doll, barely able to stay upright.
An officer then punches him in the face, as the officer with the baton continues to menace him. Nichols stumbles and turns, still held up by two officers. The officer who punched him then walks around to Nichols' front and punches him four more times. Then Nichols collapses.
Two officers can then be seen atop Nichols on the ground, with a third nearby, for about 40 seconds. Three more officers then run up, and one can be seen kicking Nichols on the ground.
As Nichols is slumped against a car, not one of the officers renders aid. The body camera footage shows one of them reaching down and tying his shoe.
It takes more than 20 minutes after Nichols is beaten and on the pavement before any sort of medical attention is provided, even though two fire department officers arrived on the scene with medical equipment within 10 minutes.
During the wait for an ambulance, officers joked and aired grievances. They complained that a handheld radio was ruined, that someone lost a flashlight and that multiple officers had been caught in the crossfire of the pepper spray used against Nichols.
Throughout the videos, officers make claims about Nichols' behavior that are not supported by the footage or that the district attorney and other officials have said did not happen. In one of the videos, an officer claims that during the initial traffic stop Nichols reached for the officer's gun before fleeing and almost had his hand on the handle, which is not shown in the video.
After Nichols is in handcuffs and leaning against a police car, several officers say that he must have been high. Later an officer says no drugs were found in his car, and another officer immediately counters that Nichols must have ditched something while he was running away.
During a speech Saturday in Harlem, the Rev. Al Sharpton said the beating was particularly egregious because the officers were Black, too.
"Your Blackness will not stop us from fighting you. These five cops not only disgraced their names, they disgraced our race," Sharpton said.
Court records showed that all five former officers — Tadarrius Bean, Demetrius Haley, Desmond Mills Jr., Emmitt Martin III and Justin Smith — were taken into custody.
Second-degree murder is punishable by 15 to 60 years in prison under Tennessee law.
___
Associated Press reporters Aaron Morrison in New York, Travis Loller in Nashville, Tennessee, and Rebecca Reynolds in Lexington, Kentucky, contributed to this report.