Liberals prepare to spend $50M on social-finance plan, but no strategy for now
OTTAWA — The Liberals made their first $50-million move Wednesday in a plan to finance experimental ways to deliver social services, intending to help small social-service organizations understand how to apply for a much bigger pot of money starting next year.
It's uncharted water for both the government and the organizations it hopes will share hundreds of millions of dollars more, and the early part of the voyage has been rough.
Federal officials have been working on a strategy for social finance, as it's known, for years, hoping to bring private funding, incentives and discipline into social services governments provide themselves or directly fund.
The idea is that private backers partner with a group or organization to fund new ways of helping people improve their job skills or health, for instance, with public dollars flowing in if the partnership produces measurable results — shifting the financial risk off the public purse.
The Liberals have promised $755 million over 10 years for a social-finance fund.
There is also the $50 million over two years to teach those organizations about a process that they have rarely, if ever, had any experience with. The government said Wednesday it is turning to 17 existing social-finance organizations, which will move the $50 million to smaller groups to make sure the larger fund, when it launches in 2020, doesn't sit idle because no one knows how to apply.
"These organizations are looking for ways to make a difference not only from an economic, but also from a social and environmental, perspective. I am very hopeful and very confident that they will," Social Development Minister Jean-Yves Duclos said in an interview.
Andrew Chunilall, CEO of the Community Foundations of Canada, said there is no way to be sure what benchmarks are needed to measure the spending's success, pointing to the relatively new financing territory the country is traversing.
"It is about not knowing what the outcome is going to be and stepping into the space of uncertainty and just be willing to determine success on a set of variables you hadn't contemplated in the first hand," said Chunilall, whose organization will have a hand in how almost half the $50 million is spent.
"That really is a new way of thinking, it's the way that this next generation of entrepreneurs is thinking."
Duclos acknowledged that the unknowns have not made it easy for officials try to chart a policy path to make federal rules friendlier to the sector.
The government announced a new advisory council Wednesday to help guide federal efforts.
"It's never been done before so the federal government has no experience in doing these things," Duclos said. "It's natural that people are talking about different mechanisms. That's not only natural, but it's a great thing because it's going to make sure that these historic investments are going to be very impactful across Canada."
Problems appeared to arise late last year when officials from Employment and Social Development Canada (Duclos' department) and the Finance Department disagreed sharply about how the government should use the $755 million, according to multiple sources with knowledge of the behind-the-scenes talk who have spoken to The Canadian Press under condition of anonymity to detail private events.
The last version of the plan suggested a fund manager and secretariat be housed inside ESDC with an advisory council of external experts making funding recommendations. Duclos said the government is considering different options, with conversations taking place with outside organizations.
Sources also said the Canada Revenue Agency has balked at rewriting the tax code to allow non-profits to run socially motivated companies that would turn profits, which could then be reinvested, without fear of losing their tax-exempt status.
Documents previously obtained by The Canadian Press under the access-to-information law suggested such a change would put small, for-profit businesses at a competitive disadvantage.
Jordan Press, The Canadian Press
Alberta production Pipe Nation seeking to tap musical talent for soundtrack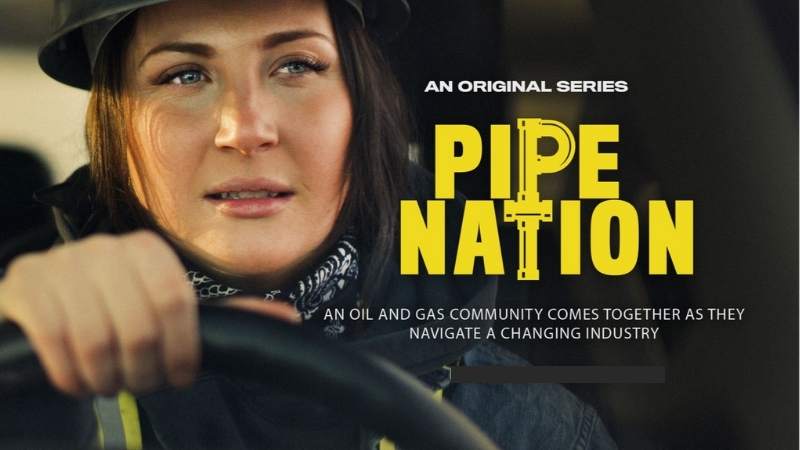 Here are the details.
January 13, 2021
Edmonton-AB, CANADA-​One of the largest independently funded tv-series in Canada, Pipe Nation, is seeking talented musicians to round out its soundtrack as the pilot episode nears completion.
The director, Raoul Bhatt, and executive producer, Dan Svedberg, are seeking submissions from Canadian and American artists to collaborate on the show's soundtrack.
The dramatic series is told through the experiences of a single mother working in the male-dominated, oil and energy industry. The pilot was filmed in August and September of 2020 in the picturesque mountains of Canada and the Edmonton area. 18 scenes and 180 takes were captured in Sundre, Alberta, which was transformed into the fictitious town of Hardwell. A great deal of effort has been put into this pilot including a $300,000 built for the show pipeline, a medical helicopter, and a long list of heavy equipment worth $180 million.
The scenes are now in editing, where the crucial process of pairing beautiful scenes with dramatic music is underway. Several genres of music including, rock, blues, country, electronic dance music, and classical will be used in the series. The show's soundtrack will be released on Apple Music, Amazon, Spotify and Google Play Music in the coming months. Director, Raoul Bhatt and his team have been in post-production for the last three months​. ​The pilot tv-series is expected to be complete by February 2021.
Musicians, labels, bands looking to collaborate or submit their work, please contact Executive Producer & Sound Designer, Daniel Svedberg, and Director, [email protected]
Read more on Todayville.
The Challenge Of A Diversified Economy
The Challenge Of A Diversified Economy:
Harrie Vredenburg   Professor U of C, Suncor Energy Chair
HARRIE VREDENBURG: "…Alberta and a diversified economy is always a question that comes up, and it's come up time and again throughout the history of Western Canada or the history of Alberta.  And the challenge is, of course, that our oil and gas or natural resources here in Alberta are the biggest thing that we have going here.
And so the commodity industries that we're involved in here do have ups and downs; they are cyclical.  And when things are on an up cycle, everything gets sucked over to the commodities industry, and that's where the wages are highest, that's where the returns are the best, and everything goes there, and it's hard to keep anything else going.
And governments over the years have said, oh, we have to diversify, we have to diversify, and attempts to diversify always fall on the rocks when we get an upswing in the commodities economy, so it's a challenge.
But having said that, it is important to now not only diversify, but to transition the Alberta economy and the Western Canadian economy to a lower carbon economy…"
Producer's note: What a beautiful shot around 30 seconds into that video of the oil derricks with the orange sunset. It's such a beautiful sight to see industry. At work, no people, just these solid No people just oil derricks and solidarity pumping away like one of those little toy cranes that you have on your desk that dips its beak in there in your glass of water is just such a beautiful thing to see.
See more stories from WeMaple.