Liberals plan 'proactive' gun legislation soon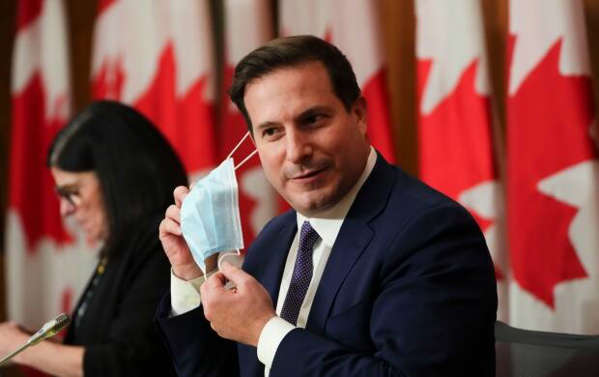 Liberals plan to bring in 'proactive' firearms legislation soon: Mendicino
OTTAWA — Public Safety Minister Marco Mendicino says the Liberal government will soon introduce new gun-control legislation.
Mendicino tells the House of Commons public safety committee today the bill will be "very proactive," though he did not provide specifics on timing or elements of the legislation.
The move could revive some federal measures that did not pass before last year's general election and flesh out new proposals made during the subsequent campaign.
The Liberals have promised a mandatory buyback of banned assault-style firearms.
They have also pledged to work with any province or territory that wants to ban handguns, earmarking at least $1 billion for the effort.
The Liberals have also said they will crack down on high-capacity firearm magazines and do more to combat gun smuggling.
This report by The Canadian Press was first published March 1, 2022.
Wolf found dead by roadside, another missing after B.C. zoo escape
ALDERGROVE — The Greater Vancouver Zoo says one of the wolves that escaped their enclosure this week has been found dead on a roadside, and that second wolf is still missing.
The zoo in Aldergrove, B.C., has been shut for three days while workers and conservation officers searched for the wolves, which Langley RCMP suspect got loose when someone deliberately damaged the animals' enclosure.
The zoo's deputy general manager Menita Prasad says both the wolf enclosure and the zoo's perimeter fence had been deliberately cut.
More coming.
The Canadian Press
Pope says not enough evidence to open sex assault probe against Quebec Cardinal
Pope Francis is declaring that there is not enough evidence to open a canonical investigation for sexual assault against Quebec Cardinal Marc Ouellet.
The pontiff made the statement today through the director of the Holy See press office.
Ouellet is facing allegations of sexual assault in a class-action lawsuit filed this week in Quebec Superior Court.
A woman identified as "F." accused the cardinal, once considered a front-runner to become pope, of several incidents of sexual assault between 2008 and 2010, including sliding his hand down her back and touching her buttocks at an event in Quebec City.
F. wrote a letter to Pope Francis in January 2021 regarding Ouellet and was informed that the Pope appointed Father Jacques Servais to investigate her allegations.
The Holy See press office says Servais found no grounds to open an investigation, neither in the letter sent to the Pope by the accuser nor in other testimony collected.
This report by The Canadian Press was first published Aug. 18, 2022.
The Canadian Press