Liberals' mortgage help for first-time buyers lands Sept. 2, weeks before vote
OTTAWA — A new federal program aiming to give homebuyers some help covering their mortgage costs will kick in on Labour Day — weeks before a federal election — with the first payments flowing in early November, just days after voters across Canada go to the polls.
The Liberals unveiled details Monday of the $1.25-billion plan, which will see the government take an equity stake in thousands of homes to ease mortgage costs for qualified buyers.
The rules of the program would allow previous homeowners to qualify under certain conditions, permit the purchase of a building with up to four units, and help with a maximum purchase price of $565,000, based on government calculations.
The program will begin taking applications on Sept. 2, days before what is expected to be the official start of a federal election campaign where the cost of living — including housing affordability — is shaping up as a central issue.
The first payments would flow on Nov. 1, two weeks after election day on Oct. 21.
Government officials said Sept. 2 was the earliest possible start date, while the minister in charge brushed off the suggestion that the governing Liberals hope to use the launch date for partisan gains.
"If we look at what we've done since Day 1, housing investments have been key in all four federal budgets since 2016," Social Development Minister Jean-Yves Duclos said in an interview.
"Every one of the federal budgets in those four years has included significant measures around housing affordability and, look, we'll continue to do so. We're not going to be stopped because there is an election coming."
The first-come, first-served program will see federal funds pick up five per cent of a mortgage on existing homes for households that earn under $120,000 a year, on a mortgage of no more than $480,000. The value increases to up to 10 per cent for new homes to spur construction and expand supply to avoid heating housing prices.
There isn't any interest on the money, but a buyer would have to repay it in full when they sell their house or after 25 years of living in the home. An early repayment carries no penalties.
If the value of the home goes up, so too does the amount of money owed to federal coffers. The opposite will be the case if the value of a home goes down.
Federal officials said there isn't a specific policy on what to do with any profits — some organizations that already provide these "shared-equity mortgages" use windfalls to expand their offerings — so the extra cash will for now flow back into the government's general revenue pool.
The officials provided the information during a briefing for reporters on the condition that they not be identified by name.
The government estimates that some 100,000 new buyers could be helped by the program. Depending on the interest for it, the next government could be forced into a decision: increase spending at risk of boosting demand and heating prices, or stand pat and exclude buyers.
Liberal efforts to make housing more affordable will be back in the spotlight on Tuesday when the parliamentary budget officer releases a report scrutinizing federal spending in the area.
Jordan Press, The Canadian Press
No national security issue in Chinese takeover of Canadian lithium company: Liberals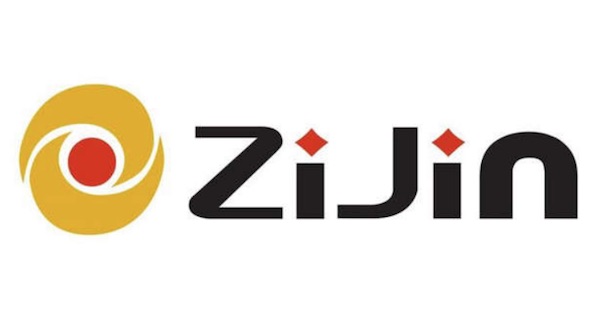 OTTAWA — The pending takeover of a Canadian lithium mining company by a Chinese state-owned company raises no national security concerns, federal Liberals argued Thursday.
Liberal MP Andy Fillmore, parliamentary secretary to Industry Minister François-Philippe Champagne, told a House of Commons committee that the Industry Department reviewed last fall the proposed takeover of Neo Lithium Corp. by China's Zijin Mining Group Ltd.
That review concluded that Neo Lithium is "really not a Canadian company," he told the industry committee, describing it as an Argentine company with directors in the United Kingdom and only three Canadian employees "on paper."
He said the only reason Neo Lithium "had any Canadian toehold whatsoever," was to get on the Toronto Stock Exchange in a bid to raise money for what Fillmore called an "increasingly dubious appearing" mine development project in Argentina.
Moreover, he said that project involves lithium carbonate, not the lithium hydroxide used to manufacture batteries that are critical for electric vehicles.
For those reasons, Fillmore said a formal national security review of the takeover was deemed unnecessary.
"These are the things they found, right? That in fact it's not a relevant lithium to Canada's national security interests and it's not really a Canadian company."
However, Conservative MP Ed Fast, who had called for the emergency committee meeting to find out why no formal security review was done, said it's "just false" to say Neo Lithium is not a Canadian company.
And he noted that the company's own website touts the mine as "the pre-eminent lithium brine asset in the world" to meet surging global demand for electric vehicle batteries.
"It goes without saying but bears restating that critical minerals such as lithium are a strategic asset, not only for Canada but for the world, and will play a critical role in driving our future prosperity and in meeting our environmental objectives," Fast said.
While the mine in question is in Argentina, Fast argued that it is incumbent on Canada and other "free-trading, rules-following allies" to ensure the global critical minerals industry is not monopolized by one country, especially one whose interests "are sometimes hostile toward ours."
China currently dominates the world's supply of lithium and batteries.
Conservative MP Tracy Gray further argued that lithium carbonate can be converted into lithium hydroxide for use in batteries.
But Fillmore countered that the conversion process involves additional costs and "significant environmental implications," which is why lithium hydroxide is preferred.
"I could probably make a passable hat using my socks but I'd much rather wear a hat," he said.
Thursday's meeting was called to consider a motion by Fast, calling for the committee to hold six meetings to explore the Neo Lithium takeover and whether a formal national security review should have been conducted.
In the end, committee members unanimously agreed to a Bloc Quebecois compromise to hold two meetings on the subject next week. The steering subcommittee, which is also to meet next week to set the committee's agenda for the coming months, could decide to schedule more meetings on Neo Lithium.
This report by The Canadian Press was first published Jan. 20, 2022.
Joan Bryden, The Canadian Press
CP NewsAlert: Man charged after four bodies found in Manitoba near border
WINNIPEG — A Florida man has been charged with human smuggling after the bodies of four people, including a baby and a teen, were found in Manitoba near the United States border.
The United States Attorney's Office for the District of Minnesota says Steve Shand, who is 47, appeared in court earlier today.
The bodies were found yesterday in Manitoba near the border community of Emerson.
Mounties say it's believed they died from exposure while trying to cross the border into the U.S. from Canada.
The U.S. Attorney's Office says the dead were a family of four Indian nationals who were separated from others in a group crossing the border.
More coming …
The Canadian Press