Kyle Lowry leaving Toronto for the Miami Heat
TORONTO — Raptors star guard Kyle Lowry is headed to the Miami Heat.
Lowry put out a social media post to his more than 907,000 Twitter followers saying "Miami Heat X Kyle Lowry" and "Let's Goo!!" followed by five fire emojis.
The post came less than 45 minutes after free agency officially kicked off Monday at 6 p.m. ET. Deals will not be considered official until noon Friday, with the Raptors saying they would have nothing to say until then.
Citing a source, The Associated Press reported Lowry had agreed to a three-year deal worth an estimated US$90 million in a sign-and-trade with Toronto that will send veteran point guard Goran Dragic and power forward Precious Achiuwa to the Raptors. There was no immediate word whether those players will stick in Toronto or head elsewhere in another thread to the deal.
A 15-year NBA veteran, the 35-year-old Lowry has spent the last nine seasons as a Raptor.
Miami, New Orleans, Dallas, the New York Knicks and Philadelphia had been seen as possible suitors come free agency. The debate over Lowry's future had started prior to the trade deadline but he remained a Raptor, finishing out a difficult 27-45 season played in Tampa due to pandemic-related travel restrictions.
Lowry was seen as a key player in the free-agent guard sweepstakes, one of the first dominoes to drop and set the stage for future signings.
Several outlets reported that guard/forward Gary Trent Jr., is remaining with the Raptors after agreeing to a $54-million, three-year deal, with the third year a player option. The 22-year-old restricted free agent came to Toronto at the trade deadline in the deal that sent Norm Powell to Portland.
With Lowry's contract expiring, it was the long goodbye for the star guard. In February, there were reports Lowry — who was in Tampa with the rest of the Raptors due to pandemic-relayed travel restrictions — had put his Toronto home on the market.
Then the March 25 trade deadline came and went.
As free agency approached, the Heat appeared to be making moves to pave the way to acquire Lowry in a sign-and-trade. They picked up the option on Dragic's $19.4-million contract for the 2021-2022 season, which would help to make the numbers work in a deal.
Lowry is also said to be close to Heat star Jimmy Butler, who reportedly was nearing a contract extension with Miami.
"To be honest with you, my family will be a major factor in this," Lowry said in his end-of-season media meeting in May, when asked about what will shape his decision on what's next. "And also money talks and years talk and all that stuff. Let's be real.
"I play this game for the love for the game. But at the end of the day I want to make sure my family is still taken care of for generations and for time to come. Even though they are now, I want to continue to be able to do that for my family."
But the six-time all-star made it clear he is not ready to walk away from the game.
"Until that time comes, I still have a lot more to give, I have a ton of basketball left in me," he said.
He also made it clear he wanted to play for a contender.
"I want championships, That's always been the goal. Money comes with that and you get paid, but championships are a big key into why I play this game," he said.
The Raptors will look to Fred VanVleet to take over as floor general.
Toronto drafted guard Malachi Flynn in the first round (29th overall) of the 2020 draft and last week took Canadian Dalano Banton (Nebraska, 46th) and fellow guard David Johnson (Louisville, 47th).
Lowry became the face of the Toronto franchise, a gritty combative guard who helped lead the team to the promised land in 2019 when it dispatched the Golden State Warriors in six games. He has made a career out of proving people wrong.
"I enjoy the challenge of people counting me out, counting the team out," he said in May.
Scotiabank Arena became Lowry's house. His two young sons were often in the Raptors dressing room, playing video games or just hanging out with dad.
On the court, Lowry was the Raptors' conductor.
He averaged 17.2 points and 7.3 assists a game last season, when he was restricted to 46 games due to injury. Toronto finished out of the playoffs, in 12th spot in the East.
Listed at six foot and 196 pounds, Lowry makes his living in a land of giants. And he is willing to put his body on the line, with a league-leading 166 charges taken over the last five seasons.
Lowry was acquired by Toronto in a July 2012 trade with Houston that sent Gary Forbes and a protected future first-round draft pick (the Rockets eventually moved to the pick to Oklahoma City which used it to select centre Steven Adams) the other way.
"We feel we've added a solid starting-calibre point guard to our team who will bring toughness, grit and playmaking at a very important position," then-Raptors GM Bryan Colangelo said at the time. "At (26 years old), I would say Kyle represents what I would characterize as the future of the position."
He was selected in the first round (24th overall) by Memphis in the 2006 NBA draft. Three years later he was dealt to Houston in a three-team trade that also involved Orlando.
Lowry is Toronto's franchise leader in triple-doubles (16), three-points goals (1,518), assists (4,277) and steals (873). And with 10,540 points, he ranks second to good friend DeMar DeRozan (13,296) in the Raptors record book.
With 601 games and 20,813 minutes played in Toronto colours, Lowry is also second to DeRozan.
In January 2019, he added to his legacy by joining a select group with 5,000 career assists. Lowry found Serge Ibaka on a pick-and-roll and the big man beat Deandre Ayton to the hoop for a dunk in a 111-109 win over the Phoenix Suns.
"He's been in the league a long time and he's had the ball in his hands and got it to a lot of people," Toronto coach Nick Nurse said at the time." Since I came here five-and-a-half years ago, it was the first thing I noticed — how he'd find the right guys to get the ball to. He really commands the offence and knows where to get it."
Lowry's pay was $30.5 million last season. According to HoopsHype, the Villanova University product has earned more than $190 million over his playing career.
Lowry is the latest member of the Raptors' 2019 championship team to leave the fold. Kawhi Leonard, Marc Gasol, Danny Green, Norm Powell and Ibaka are among those who have already moved on.
Toronto Mayor John Tory paid tribute to Lowry, calling him "the greatest Raptor of all time."
"He showed our city who we want to be. The fighter. The leader," Tory said in a statement. "The player who's got your back and leads the charge. Who takes the charge. Who falls down and gets back up. Again and again."
—
Follow @NeilMDavidson on Twitter
This report by The Canadian Press was first published Aug 2, 2021
Neil Davidson, The Canadian Press
US Virgin Islands reach $105M settlement with Epstein estate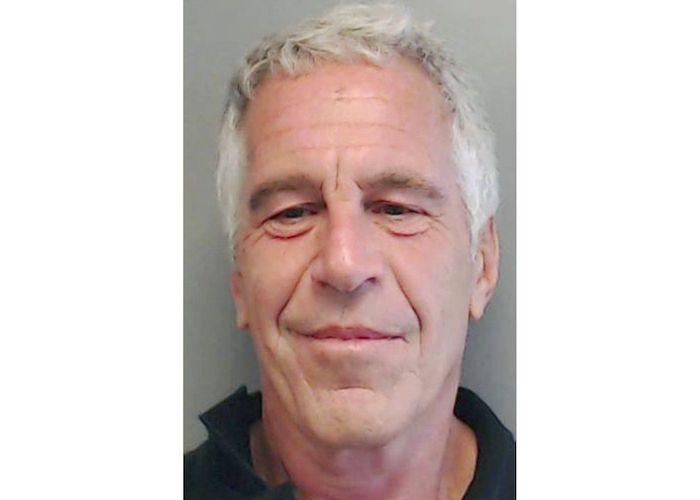 By Dánica Coto in San Juan
SAN JUAN, Puerto Rico (AP) — The U.S. Virgin Islands announced Wednesday that it reached a settlement of more than $105 million in a sex trafficking case against the estate of financier Jeffrey Epstein.
The settlement ends a nearly three-year legal saga for officials in the U.S. territory, which sought to hold Epstein accountable after he was accused of sexually abusing dozens of underage girls and of causing environmental damage on the two tiny islands he owned in the U.S. Virgin Islands. The islands will be sold as part of the agreement.
"This settlement restores the faith of the people of the Virgin Islands that its laws will be enforced, without fear or favor, against those who break them," Attorney General Denise George said.
Epstein's estate agreed to pay the territorial government $105 million in cash and half of the proceeds from the sale of Little St. James island where Epstein owned a home and authorities allege many of his crimes took place.
The estate also will pay $450,000 to repair environmental damage on Great St. James, another island Epstein owned where authorities say he removed the ruins of colonial-era historical structures of slaves.
The money from the sale of Little St. James island will be placed in a government trust to finance projects, organizations, counseling and other activities to help residents who have been sexually abused, officials said.
"We owe it to those who were so profoundly hurt to make changes that will help avoid the next set of victims," said George, who added that she met with three alleged victims who were trafficked and sexually exploited on Little St. James island.
A real estate company is listing the island for $55 million, noting that its features include three beaches, a helipad, a gas station and more than 70 acres (28 hectares) of land that offer "an array of subdivision possibilities" and "a comprehensive, discreetly located, infrastructure support system."
The company also is offering Great St. James for $55 million, an island of more than 160 acres (65 hectares) with three beaches.
In addition, the estate will return more than $80 million in economic tax benefits that U.S. Virgin Islands officials say Epstein and his co-defendants "fraudulently obtained to fuel his criminal enterprise."
The government previously accused an Epstein-owned business known as Southern Trust Co. of making fraudulent misrepresentations to qualify for the benefits.
Daniel Weiner, an Epstein estate attorney, sent a statement to The Associated Press saying that the settlement does not include any admission or concession of liability or fault by the estate or anyone else.
"The co-executors deny any allegations of wrongdoing on their part," he wrote. "The co-executors ultimately concluded that the settlement is in the best interest of the estate."
Weiner also noted that the estate has paid more than $121 million to 136 individuals via a victims' compensation fund.
Epstein killed himself at a federal jail in New York in August 2019 while awaiting trial. He had pleaded not guilty to charges of sexually abusing dozens of girls, some as young as 14 years old.
Several had sued Epstein and accused him and his longtime companion, Ghislaine Maxwell, of pressuring them into sexual trysts with powerful men.
Maxwell, who was convicted on sex trafficking and other charges, was sentenced to 20 years in prison in June.
Gun group says firearms ban driven by ideology as government stresses public safety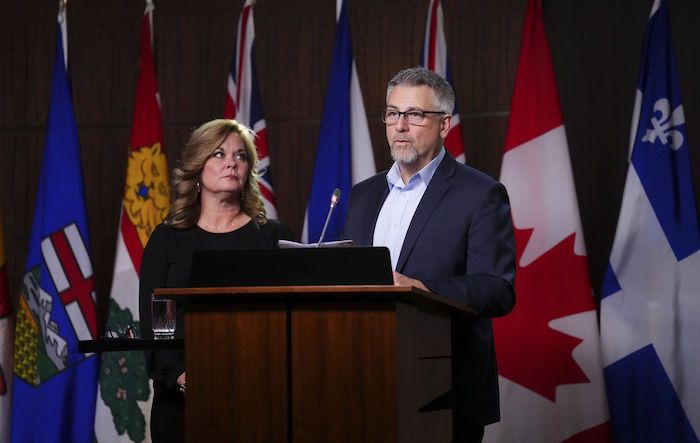 By Jim Bronskill in Ottawa
A firearm advocacy group says the Liberal government's effort to ban a wide variety of rifles is being driven by ideology, not public safety.
But the federal Liberals say it's all about prohibiting guns designed to kill people, and hunters will still have thousands of types of rifles and shotguns available to them.
The government wants to include an evergreen definition of a prohibited assault-style firearm in gun-control legislation being studied by the House of Commons public safety committee.
The measure would build on a May 2020 regulatory ban of over 1,500 models and variants of what the government considers assault-style firearms, such as the AR-15 and the Ruger Mini-14.
The government is going after millions of licensed gun owners who have done nothing to deserve it, Rod Giltaca, CEO of the Canadian Coalition for Firearm Rights, told a news conference on Wednesday.
The lack of evidence for doing so "just screams that it's ideological," he said.
"We've definitely seen all of this coming, because we've said all along their plan is to ban all firearms from civilian ownership in Canada."
Tracey Wilson, the group's vice-president of public relations, said the government should go back to the drawing board and take a hard look at what really needs to be done to make Canada a safer country.
"It's pretty clear that they've created a huge mess," she said. "It's not appeasing anybody. It does not have a significant, positive impact on public safety."
Liberal MP Taleeb Noormohamed told the Commons committee this week that nobody is trying to vilify hunters. Rather, the government is focusing on "weapons that should be banned because they have been responsible for taking of life — killing human beings."
The government's planned definition of an assault-style firearm is intended to ensure gun manufacturers can't tweak designs of prohibited firearms in a bid to get around the ban and reintroduce them to the Canadian market.
Among other technical specifications, the proposed definition includes a centrefire semi-automatic rifle or shotgun designed to accept a detachable magazine that can hold more than five cartridges.
The latest list of firearms to be covered by the ban, tabled as an amendment at the public safety committee, has sparked debate over exactly what is included and what is not.
That's because the definition applies only to some variations of certain models, depending on bore diameter and muzzle energy.
The Conservatives claim the government's definition amounts to the most significant hunting rifle ban in the history of Canada.
Conservative MP Eric Melillo, who represents the western Ontario riding of Kenora, told the Commons committee this week the ban "is not actually going to address the issues that they're hoping to address."
Melillo said taking guns from rural hunters in his riding, including Indigenous people who shoot animals for food, is not going to make cities any safer.
Noormohamed, citing numbers from a Department of Justice official, said that once the new definition comes into force, there would still be as many as 20,000 types of firearms that would be classified as non-restricted and could be used for hunting.
"We've heard a lot that we are coming after all hunting rifles and all shotguns. I just want to make sure that we clear up any misinformation out there in that regard."
Noormohamed indicated the government was open to going through the list of prohibited guns in committee and removing any individual ones that don't belong.
"If there are items on this list that the Conservatives feel strongly about, there is a process," he said. "Let's have a discussion about it."
This report by The Canadian Press was first published Nov. 30, 2022.