Keystone pipeline canceled after Biden had blocked permit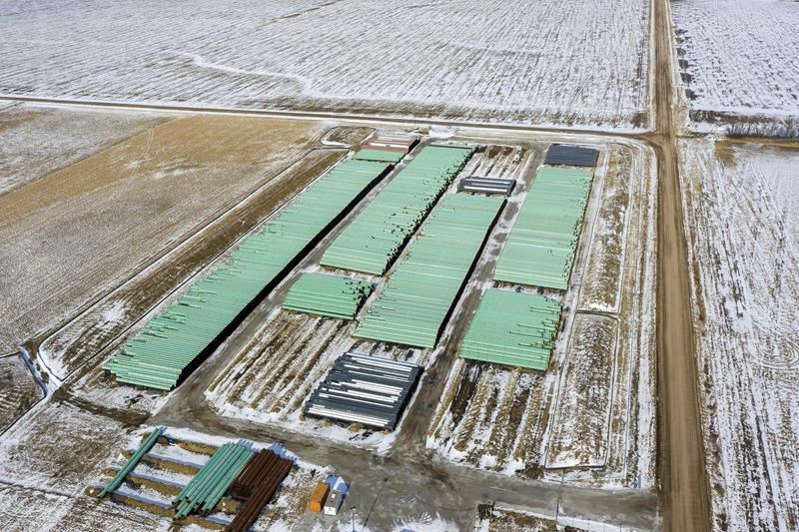 BILLINGS, Mont. (AP) — The sponsor of the Keystone XL crude oil pipeline said Wednesday it is pulling the plug on the contentious project after Canadian officials failed to persuade President Joe Biden to reverse his cancellation of its permit on the day he took office.
Calgary-based TC Energy said it would work with government agencies "to ensure a safe termination of and exit from" the partially built line, which was to transport crude from the oil sand fields of western Canada to Steele City, Nebraska.
Construction on the 1,200-mile (1,930-kilometer) pipeline began last year when former President Donald Trump revived the long-delayed project after it had stalled under the Obama administration.
It would have moved up to 830,000 barrels (35 million gallons) of crude daily, connecting in Nebraska to other pipelines that feed oil refineries on the U.S. Gulf Coast.
Biden canceled it in January over longstanding concerns that burning oil sands crude would make climate change worse.
Canada Prime Minster Justin Trudeau objected to the move, but officials in Alberta, where the line originated, expressed disappointment in recent weeks that he didn't lobby harder to reinstate the pipeline's permit.
Attorneys general from 21 states had sued to overturn Biden's cancellation of the contentious pipeline, which would have created thousands of construction jobs.
Matthew Brown, The Associated Press
Raise a glass to celebrate Canadian Beer Day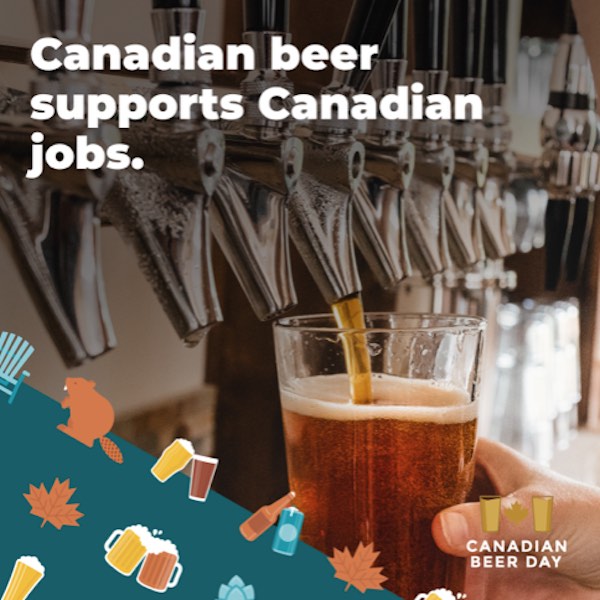 The third annual day dedicated to Canadian beer and our local brewing industry – Canadian Beer Day – is today – Wednesday, October 6, 2021, with coast-to-coast celebrations at local breweries, pubs, restaurants and at home with family and loved ones. Canadian brewers, beer enthusiasts, and the hardworking Canadians connected to the production and sale of beer across the country are raising a glass to #CheersAgain on this #CDNBeerDay – recognizing the positive impact beer has on our culture, communities, lives and economy.
First started in 2019, Canadian Beer Day is dedicated to celebrating beer and the thousands of Canadians involved in the brewing, selling, delivering, serving – and enjoying – Canada's favourite beverage loved by millions across the country. The celebration, which occurs every year on the Wednesday before Thanksgiving, recognizes and celebrates beer and breweries in Canada and the workers directly involved in beer's supply chain – agriculture, manufacturing, transportation, and hospitality.
"Beer brings Canadians together, and it's been a part of our country's culture and communities for generations. The last 18 months have been a challenging time for Canadians and businesses, specifically those in hospitality and tourism, making beer's role in bringing friends and family together more important than ever," said Dana Miller, Interim Director, Communications and Engagement for Beer Canada.
"Whether in a small or larger group this year, we hope that Canadians will join us in safely supporting our brewers, restauranteurs, barley farmers and all those connected to beer by raising a glass of your favourite Canadian-made beer today," Miller added.
This year, Canadian Beer Day launched an initiative to fundraise for Food Banks Canada to help fellow Canadians struggling with food insecurity, especially during COVID-19. Apparel has been sold online to beer fans across the country, and Beer Canada will match all proceeds with a donation being made shortly after October 6.
Canadian brewers directly employ over 19,000 Canadians, and approximately 149,000 jobs across Canada's hospitality, tourism, agriculture and manufacturing sector are supported by the production and sale of beer.
Canadian Beer Day is all about celebrating the beverage Canadians love, and the positive contributions brewers make to local communities across the country throughout the year. To find out more, visit www.canadianbeerday.ca.
QUICK FACTS
·       85% of the beer consumed in Canada is made here.
·       Approximately 149,000 Canadian jobs are supported by the production and sale of beer.
·       Over 19,000 Canadians work in breweries across the country.
·       Canada is home to over 1,200 breweries.
·       Beer contributes $13.6 billion to Canada's GDP annually.
ABOUT BEER CANADA
Beer Canada is the voice of the people who make our nation's beers. Our members account for 90% of the beer produced in Canada. The sale of beer supports 149,000 Canadian jobs, generates $14 billion in Gross Domestic Product and $5.7 billion in government tax revenues.
Oil prices hit seven-year highs; US$100 oil possible this winter, experts say
CALGARY — Experts say the price of crude oil could hit US$100 per barrel this winter.
The return of travel and the easing of pandemic restrictions around the globe has sent demand for oil skyrocketing. Oil prices are already at seven-year highs.
The North American benchmark West Texas Intermediate price Monday hovered around US$78 per barrel. Experts say crude prices could spike even higher this winter, especially if a rebound in air travel drives up demand for jet fuel.
The last time oil was US$100 per barrel was in 2014. It spurred major expansion and growth in Canada's energy sector.
But experts say the oilpatch is leaner now after years of low prices. They say the current spike in prices likely won't mean a lot of new hiring or the announcement of new oilsands projects.
Adam Legge with the Business Council of Alberta says companies will likely take advantage of high prices to invest in emissions reductions technology instead.
This report by The Canadian Press was first published Oct. 4, 2021.
The Canadian Press