'Just horrid': Police watchdog now investigating death of man in Alberta RCMP cell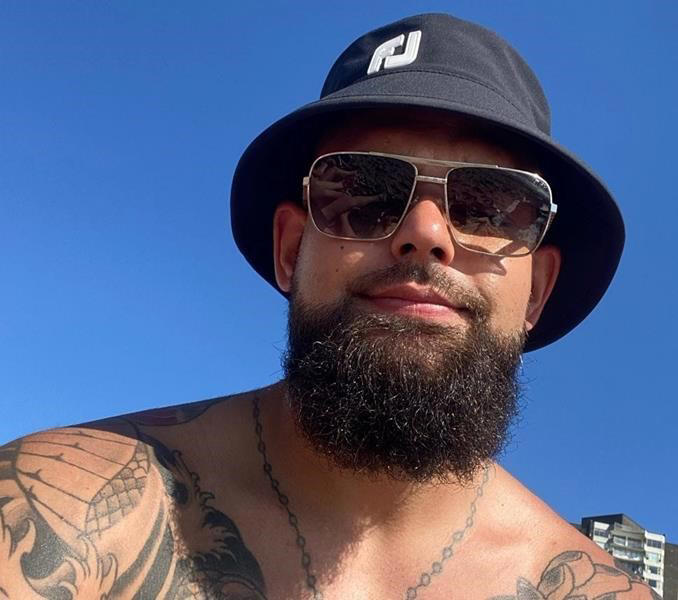 CALGARY — An Alberta man is hoping for answers now that the province's police watchdog is investigating the death of his son while in RCMP custody.
Addison Hartzler, 30, was found dead in an RCMP holding cell in Grande Prairie, Alta., on June 3, nine hours after he was arrested for public mischief on suspicion he had falsely reported a break-and-enter at the home where he was staying.
Greg Hartzler said he was told his son was acting in a "psychotic and delusional" manner, but police didn't call paramedics or have him assessed by a doctor.
"They never even sought any medical attention in the entire nine hours they had him in custody. At no point in time was he ever assessed medically," Hartzler told The Canadian Press Thursday.
"If they had, I believe he would have gone to the hospital in Grande Prairie directly from the house instead of the holding cell."
The case was being investigated by RCMP, but Hartzler requested the Alberta Serious Incident Response Team look into it.
He was only informed Wednesday that ASIRT had taken over the investigation as of Aug. 9.
Hartzler said he wants to know if the RCMP was negligent in his son's death and to protect other parents from going through a similar experience.
"Oh, Lord — If we can be an advocate for this, I guess maybe that's our lot in life," Hartzler said.
"From a father's perspective and a family's perspective, it's just horrid. We were expecting him to be at our house that morning. By noon he was planning to leave Grande Prairie to come to his brother's graduation," he said.
Hartzler said his son had been in the Grande Prairie area northwest of Edmonton since April looking for work. He said they talked a day before his son's death and the younger Hartzler seemed fine as he watched an NHL playoff game.
The father said he is relieved ASIRT is investigating.
"We're trusting that we at least get somewhat of a better investigation with ASIRT doing it and hopefully more objective than what I believe RCMP (would do), even though it was their special unit. We're hopeful we will get a more thorough investigation," Hartzler said.
"At the end of the day, everything and every direction we turn to points to negligence. As Canadian people, we have to start saying enough is enough and the RCMP has to be held accountable for these types of actions."
An RCMP spokeswoman said it's not unusual for the special unit to do the investigation on cases where there are injuries to people in custody.
"What typically occurs is that even though it remains with us, there is an ongoing process where information about the investigation is shared with ASIRT so they have awareness of what happened and the facts and information as it progresses," said Cpl. Deanna Fontaine.
"In this case, in the course of that, a decision was made by ASIRT to take it back."
Alberta Justice said the original decision to leave the investigation with the RCMP was made due to a lack of resources with ASIRT at the time.
"ASIRT's resourcing issues at the time were well known and were raised in correspondence with the Hartzler family's lawyer in the interest of being fully transparent regarding the capacity challenges the agency was facing," said spokesman Jason van Rassel.
"We can now confirm that the director of law enforcement referred this case to ASIRT for investigation on Aug. 9. As this matter is now with ASIRT, Alberta Justice and Solicitor General isn't able to provide further comment."
This report by The Canadian Press was first published Aug. 18, 2022.
Bill Graveland, The Canadian Press
Line 5 shutdown 'draconian,' both sides must consider 'imperfect' alternatives: judge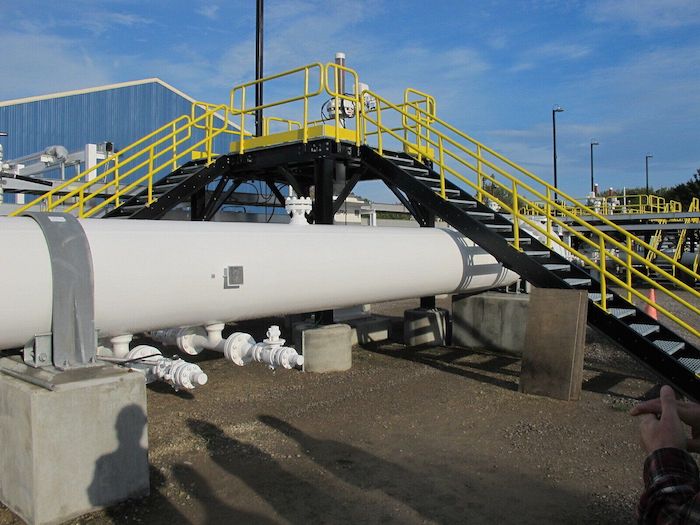 Washington – A judge in Wisconsin is ordering Enbridge Inc. and an Indigenous band to confer about "imperfect" alternatives to shutting down the cross-border Line 5 pipeline.
District Court Judge William Conley calls the prospect of shutting off the line "draconian" and wants Enbridge and the Bad River Band of the Lake Superior Chippewa to explore other options.
Conley also rejects outright Enbridge's request that the band be ordered to allow the company access to its tribal lands in order to perform inspections and maintenance on the line.
He says the trial evidence has not shown that the band is violating a 1977 bilateral treaty on pipelines by rejecting the company's proposals to fortify the line, which crosses their territory in Wisconsin.
In September, Conley denied Bad River's motion for a summary judgment that would have shut down the pipeline, citing potential economic and foreign policy implications.
Today's ruling calls on both sides to meet before Dec. 17 to find a solution that would mitigate the risk of a near-term spill without closing the pipeline down.
The band has yet to propose a potential solution that would not require a total shutdown, Conley writes, a prospect he describes as "draconian injunctive remedies."
"The court must consider what alternative steps, however imperfect (particularly in the longer run), would reduce the risk of an oil spill in the near term," the decision reads.
If possible, those steps should also preserve the operation of Line 5 "for those areas of the United States and Canada that currently depend on it."
This report by The Canadian Press was first published Nov. 28, 2022.
Alberta not proceeding with Premier Smith's bill to protect COVID-19 unvaccinated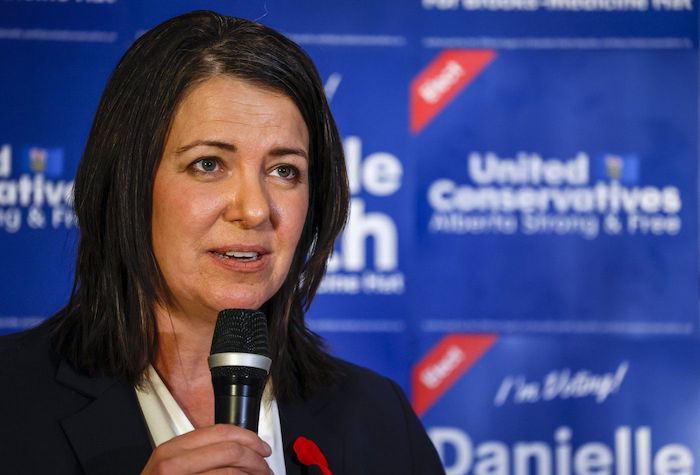 Alberta Premier Danielle Smith is rolling back on a promise to introduce legislation this fall that would have outlawed restrictions on people not vaccinated against COVID-19.
Government house leader Joseph Schow says such a bill will not be introduced this fall, as the focus is on other priorities.
He declined to say whether the bill is gone for good.
Smith won the leadership of the United Conservative Party this summer promising to make the change, adding last month that the COVID-19 unvaccinated were the most discriminated group she had seen in her lifetime.
Smith said the human rights changes were also needed to prevent small and medium-sized businesses from arbitrary, suffocating government rules and to send a message that Alberta believes in freedom.
The Alberta legislature begins its fall sitting Tuesday.
This report by The Canadian Press was first published Nov. 28, 2022.