Indigenous leaders denounce Quebec Premier Legault as 'paternalistic,' 'arrogant'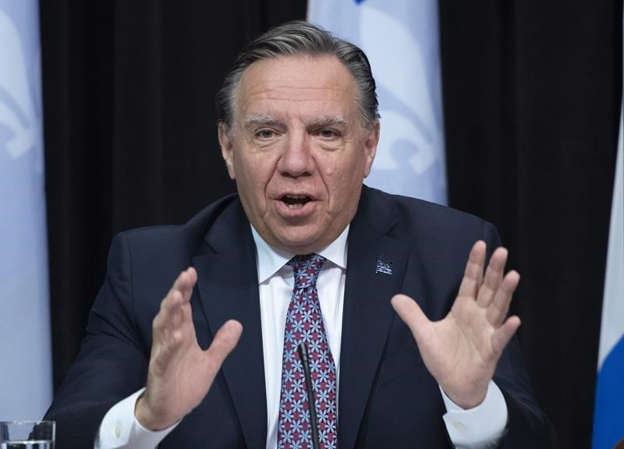 MONTREAL — Indigenous leaders in Quebec on Friday denounced Premier François Legault for his decision not to meet with them during a two-day economic summit in Montreal.
Ghislain Picard, chief of the Assembly of First Nations Quebec-Labrador, criticized Legault for speaking with reporters after the speech and for not meeting with Indigenous leadership.
"He did not have time to meet with the chiefs, but he did have time to speak to the media," Picard said at the conference, called the Grand Economic Circle of Indigenous People and Quebec.
Picard said Legault was in "electoral mode," adding that the premier's refusal to meet in person with the chiefs "shows a certain level of arrogance."
Indigenous leaders said Legault had only planned to deliver remarks to the gathering but then finally agreed to take three questions at the end of his speech from those in attendance.
Réal McKenzie, chief of the Innu Matimekush-Lac John of Schefferville, Que., asked Legault about royalties owed to Indigenous Peoples in exchange for the use of their lands. John Martin, chief of the Micmacs of Gesgapegiag, asked the premier about First Nations communities being excluded from accessing natural resources.
Neither chief said they were satisfied with the premier's responses.
The two-day event, which concluded Friday, aimed to bring Indigenous and non-Indigenous business people together.
During his speech, Legault announced a $10-million investment over five years for First Nations Executive Education, a program based at HEC Montréal business school.
Earlier Friday, Indigenous Affairs Minister Ian Lafrenière announced a $3.3-million investment for a hotel project in Kahnawake, south of Montreal.
This report by The Canadian Press was first published Nov. 26, 2021.
———
This story was produced with the financial assistance of the Facebook and Canadian Press News Fellowship.
The Canadian Press
Reducing funding for RCMP on the table for Saskatchewan amid firearm buyback debate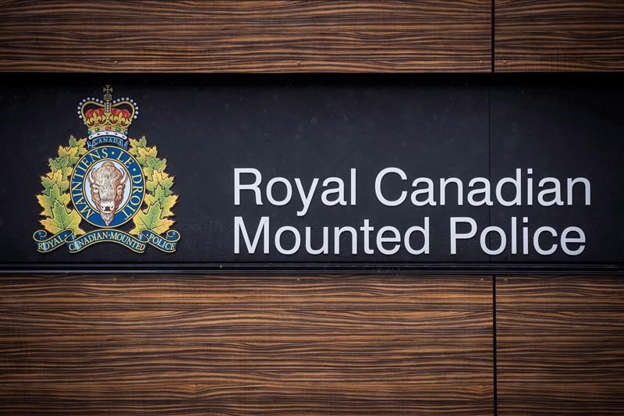 REGINA — Saskatchewan says it would consider reducing its funding for the RCMP if the force was to help the federal government with its proposed firearms buyback program.
Public Safety Minister Christine Tell says all options are on the table, signalling the province will not help Ottawa collect guns it has banned.
"We as a province fund the RCMP to a tune of 70 per cent, so it could even get more interesting," Tell said Thursday.
The Saskatchewan Party government said it is pushing back to protect law-abiding firearms owners from what it views as federal intrusion on its provincial autonomy.
Under Ottawa's proposed firearms buyback program, it would be mandatory for people to have their assault-style firearms rendered inoperable or have them discarded. That could also include centrefire semi-automatic rifles or shotguns designed to accept a detachable magazine that can hold more than five cartridges.
In response, Saskatchewan has introduced its own firearms act to forbid municipalities and police services from receiving federal money to help confiscate firearms.
The proposed law says a municipality, police service or board would have to get written approval from the province's public safety minister before agreeing to support the federal buyback program.
It also states that Saskatchewan's chief firearms officer would enforce which federal agent can or cannot confiscate firearms in the province.
"These legal firearm owners are not the ones committing the crimes," Tell said.
The legislation was tabled Thursday, months after Tell wrote a letter to Assistant Commissioner Rhonda Blackmore, the head of Saskatchewan's RCMP. It stated that the province would not support the Mounties using provincially funded resources to help confiscate firearms.
Alberta, Manitoba and New Brunswick have sent similar letters to their RCMP forces. They have joined Saskatchewan in asking Ottawa to not use up "scarce RCMP and municipal resources" for its buyback program.
In October, Blackmore said Mounties are service providers, not decision-makers, and any decisions over the buyback program are between the federal and provincial governments.
"As the service provider, we would be the individuals that get our information from them," Blackmore told The Canadian Press.
That includes if additional resources would be needed by RCMP once the buyback program rolls out.
"It would depend on the level of expectation, and what that looks like, and what the involvement is if there are additional resources," Blackmore said.
The specific role of the RCMP and the details surrounding the buyback program have not been determined.
On Friday, the Saskatchewan RCMP said it will continue to prioritize front-line services and the safety of communities is its highest priority.
The Saskatchewan Firearms Act also calls for helping firearm owners get fair market value for guns collected through the buyback program and would require all seized firearms to go through forensic and ballistic testing.
The Saskatchewan Wildlife Federation, which advocates for hunters and the protection of the province's hunting heritage, praised the proposed act, saying it would mitigate the "draconian" federal legislation.
There are approximately 115,000 licensed firearms owners in Saskatchewan, 75,000 of whom may be penalized under the federal government's policy. That's about 10 per cent of Saskatchewan's adult population, the province said.
Saskatchewan's NDP Opposition has stood united with the government to denounce the program.
"It does not strike the right balance for Saskatchewan," justice critic Nicole Sarauer said last week in the legislature.
"These amendments are overbroad and capture rifles that have legitimate uses for both hunters and producers in Saskatchewan."
This report by The Canadian Press was first published Dec. 2, 2022.
Mickey Djuric, The Canadian Press
Over 100 stolen vehicles, plus trailers, farm equipment and machinery seized by police in East Central Alberta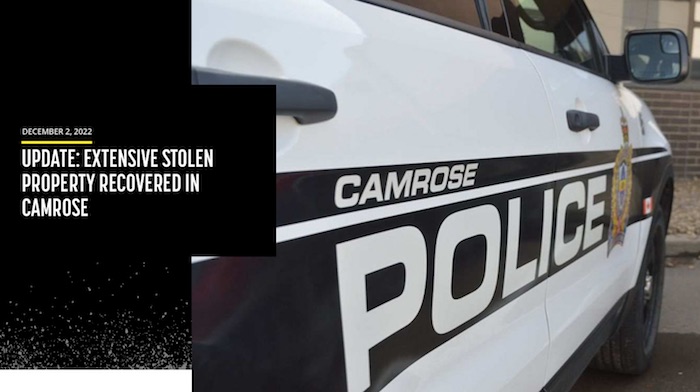 From ALERT (Alberta Law Enforcement Response Team)
Extensive stolen property recovered in Camrose
More than 100 stolen vehicles, trailers, farming equipment, and other machinery, has been seized following an extensive ALERT investigation in Camrose.
On Monday, November 21, 2022, ALERT's Auto Crimes unit conducted search warrants at 17 locations, predominantly in Camrose, but also in Camrose County, Ponoka County, and the Rural Municipality of Hillsdale, Sask. The search warrants were part of a lengthy investigation into organized crime.
Due to the volume of items recovered, ALERT is still in the process of cataloguing and processing seized evidence.
"ALERT appreciates the public interest and support of this investigation, but we ask for patience as the evidence is being processed. Once all the items are documented, investigators will work toward identifying and contacting the rightful owners," said Acting Staff Sergeant Michael Fehr, ALERT Edmonton.
An update will be provided once the evidence processing is completed.
Several suspects have been identified but no charges have yet been laid.
Upwards of 170 police officers were involved in the search warrant executions, including Camrose Police, Edmonton Police, Calgary Police, and RCMP detachments St. Paul, Wetaskiwin, Ponoka, Rimbey, Strathcona County, St. Albert, Fort Saskatchewan, Killam, and several in F-Division.
Members of the public who suspect drug or gang activity in their community can call local police, or contact Crime Stoppers at 1-800-222-TIPS (8477). Crime Stoppers is always anonymous.
ALERT was established and is funded by the Alberta Government and is a compilation of the province's most sophisticated law enforcement resources committed to tackling serious and organized crime.