In Uvalde, closeness complicates accountability for shooting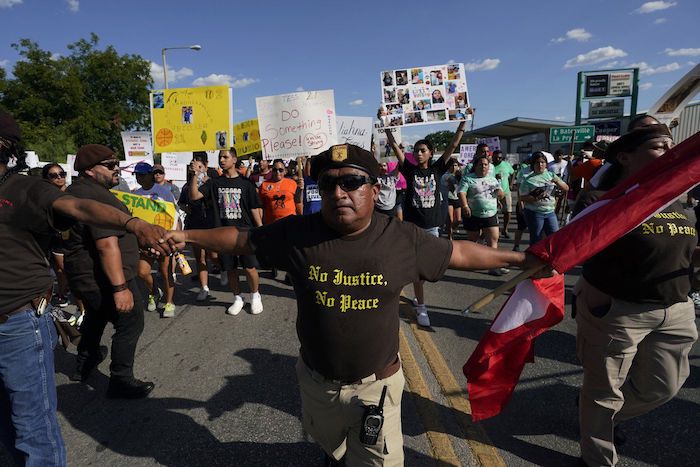 By Jake Bleiberg And Acacia Coronado in Uvalde
UVALDE, Texas (AP) — After the massacre at Uvalde's Robb Elementary School in May, Jesse Rizo was worried about his old friend, police chief Pete Arredondo.
Blame for the botched police response was being directed heavily at Arredondo when Rizo texted him just days after the shooting: "Been thinking of and praying for you."
Two months later, with investigations and body-camera video spotlighting the hesitant and haphazard response by police to the killing of two teachers and 19 students, Rizo remains worried about Arredondo. He also wants him fired.
Rizo's complicated feelings toward his Uvalde High School classmate capture the type of mixed emotions that families of victims and many residents of this close-knit community are navigating as they channel their grief and fury into demands for change.
"I care about Pete. I care that he's mentally OK. I don't want a human to start to lose it," said Rizo, who is distantly related to a 9-year-old girl who was killed at Robb Elementary. "But I also want to hold people accountable who don't perform their jobs properly."
The 50-year-old Arredondo, who as head of the school district's small police department was one of the first officers on the scene, has taken much of the blame for not immediately storming the classroom and confronting the shooter. He has not responded to repeated requests for comment from The Associated Press.
This week, the Uvalde school board abruptly scheduled a meeting to discuss firing Arredondo, only to cancel it days later. As officials weigh their options, residents are growing impatient with unanswered calls to hold people accountable for the bewildering 77 minutes of inaction by nearly 400 police officers who responded to the school shooting.
But the mere possibility of his firing after months of resistance from local officials stands as a demonstration of the victims' families' rising political clout.
The strain over how to move forward is visible in the signs that have popped up all over town. "Uvalde United." "Uvalde Must Stand Together." While those signs mean different things depending on whom you ask, other signs are more pointed: "Prosecute Pete Arredondo."
Family ties and political struggles go back generations in Uvalde, a community where nearly three-quarters of the residents are Hispanic. Locals had largely revered the police before the shooting. Uvalde's leaders, many of whom are white, share church pews with their fiercest critics. And demanding accountability can mean calling for the job of your friend, neighbor or employer.
It's a town with a "power structure" and "unwritten rules" that make it hard for many people to speak out, said Michael Ortiz, a local college professor who moved to Uvalde 13 years ago and said his tenure allows him to be vocal in a way that's not viable for many of the community's mostly working-class residents.
"Someone's boss might not like that," Ortiz said. "They are afraid even to march."
Since the shooting, the mostly Hispanic parents of the victims have struggled to make their demands heard by the city and school district. Local officials initially resisted releasing information and calls to fire officers. But things are shifting.
In a sign of growing political activism, more than 300 people have registered to vote in Uvalde since the shooting — more than double the number in the same period during the last midterm election season. And in July, over 100 protesters braved 106-degree heat to call for stronger gun regulations — including raising the minimum age to buy an assault weapon — and for greater transparency from local and state authorities investigating the shooting.
That was the largest local demonstration since 1970, when the school district's refusal to renew the contract of a popular Robb Elementary teacher prompted one of Texas' longest school walkouts over demands for equal education for Mexican American residents. That teacher's son is Ronnie Garza, a Uvalde County commissioner.
Garza said the shooting has changed the community, uniting people in grief but dividing them on questions of accountability. "We are a desperate people right now. We are yelling here that way, we are yelling (the other) way, for somebody to listen to us, to come and help us," said Garza.
Faced with incomplete and contradictory accounts from local and state law enforcement, the families of those killed in Uvalde have begun to make people listen.
After state lawmakers issued a damning report that found "systemic failures and egregiously poor decision making" by both police and school officials, the Uvalde school board held a special session to hear from parents. Superintendent Hal Harrell apologized for previously being "too formal" and not letting the victims' families say their piece.
"Trying to find the right time, the right balance out of respect, I did not do well," said Harrell, who is white and spoke in an auditorium named for his father, who was also superintendent.
For the next three hours, grieving parents and community members upbraided the board, saying that if it didn't hold people accountable they would lose their jobs. Some told Harrell he wasn't living up to his father's legacy, while others referenced the 1970 lockout and said they hoped he would do better, drawing applause. People called for the whole school police force to be fired and jeered at state troopers standing at the room's edges.
Rizo, who was at that meeting, said he cannot respect how the police chief or the many other officers he knows handled their jobs that day. "There are consequences to that," he said. "I can't understand why he wouldn't just resign."
But the long history between them tugs at Rizo too. In the text he sent Arredondo days after the shooting, he said: "Please be strong and be patient."
Arredondo responded: "Good to hear from you, bro. Thank you and please keep praying for the babies." They haven't spoken since.
___
For more AP coverage of the Uvalde school shooting: https://apnews.com/hub/uvalde-school-shooting
Effect of pandemic border restrictions could be long-lasting: Critics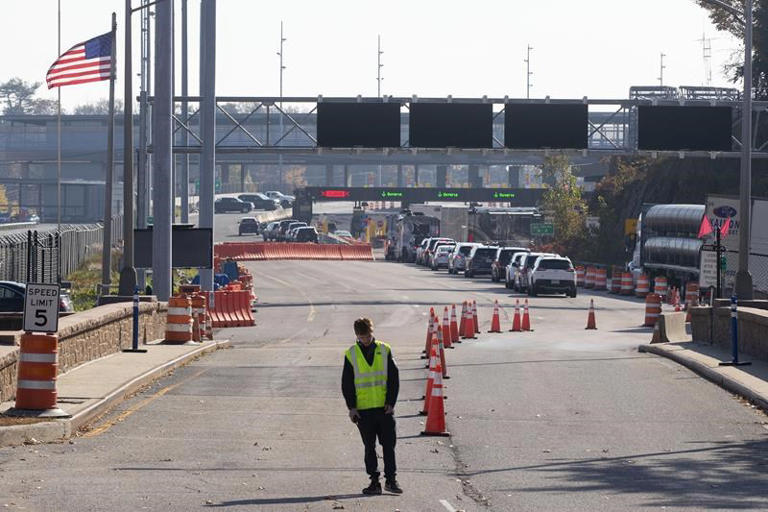 BANFF, Alta. — The last of Canada's COVID-19 border restrictions are set to disappear at the end of this month, but some critics say they fear the measures have already caused a lasting decrease in cross-border travel.
At the Global Business Forum in Banff, Alta. on Friday, prominent voices who have been arguing for months in favour of the lifting of restrictions such as mandatory vaccinations, testing and quarantine requirements for international visitors said they're now worried the economic impacts of such measures could be permanent.
In a panel discussion at what is an annual conference for business leaders in Canada's most-visited national park, Meredith Lilly – an associate professor at Carleton University and a former international trade advisor to Prime Minister Stephen Harper – said cross-border day trips by Canadians to the U.S. never fully recovered after the terrorist attacks of Sept. 11, 2001.
She said her research has showed part of that is due to the heightened U.S. border controls put in place after that event.
"Fewer Canadians travelled to the United States to shop or fill up their tank of gas because of the unfriendly border," Lilly said.
"Canada is now doing the same thing to Americans. So it's going to take major effort to get Americans to come back."
Earlier this week, federal government sources confirmed the cabinet order maintaining COVID-19 border measures will not be renewed when it expires on Sept. 30.
The change means international travellers will no longer have to prove they are fully vaccinated against COVID-19. Under the current rule, Canadians returning to the country who aren't vaccinated must show a negative COVID-19 test result before arriving, and undergo further testing after arrival. They also must quarantine for 14 days.
The expiry also spells the end of insisting travellers use the ArriveCan app to input their vaccine status and test results, though the app will live on as an optional tool for customs and immigration.
But Lilly said the two-and-a-half years that pandemic-related border rules were in place was likely long enough to change the habits of some Americans, who will now no longer consider visiting Canada in the future.
Statistics Canada reported Friday that the number of international arrivals to this country increased in July even as they remain well below pre-pandemic levels.
The agency said the number of trips by U.S. residents in July was 2.2 million, 11 times the number of trips taken in July 2021, but still about 60 per cent of the trips reported in July 2019.
"So the picture still isn't great," Lilly said. "And three years is a long time for people to permanently change their behaviour."
Canadian Chamber of Commerce president and CEO Perrin Beatty, who also spoke in Banff Friday, said this country's tourism industry has now missed out on two summer seasons.
He said multiple medical experts have argued that testing asymptomatic travellers for COVID-19 at the border is far less effective than testing symptomatic Canadians within their communities.
"We've maintained these restrictions that simply make no sense. The cost to us, for small businesses in every part of this country, of the friction that we've put on at the border has been billions of dollars," Beatty said.
"And we're out of step with other countries around the world, we're out of step with the science, and we're out of step with the rest of Canadian society because of these self-inflicted wounds we've put on ourselves."
A report released by the Canadian Travel and Tourism Roundtable on Friday aimed to assess the impact and effectiveness of border measures and other travel restrictions implemented by the federal government to slow the spread of COVID-19.
The report, which was authored by four Canadian doctors specializing in infectious diseases, emergency medicine and pandemic management, concluded border measures have been largely ineffective at preventing new COVID-19 variants from entering the country.
It also said there is no convincing evidence that pre-departure and on-arrival testing and surveillance have had a significant impact on local transmission in Canadian communities.
The expiry of the cabinet order on Sept. 30 doesn't deal with whether passengers must wear masks on domestic and international trains and planes because that rule is contained in a separate order issued by the minister of transport.
The tourism industry has argued masking on planes is also "inconsistent" from a policy perspective, given that the high air exchange rates on passenger aircraft make them one of the safest ways to travel from a COVID-19 perspective.
"But the government of Canada is saying the single most dangerous thing you can be doing is travelling by air," Beatty said.
This report by The Canadian Press was first published Sept. 23, 2022.
Amanda Stephenson, The Canadian Press
Dow sinks to 2022 low as recession fears roil world markets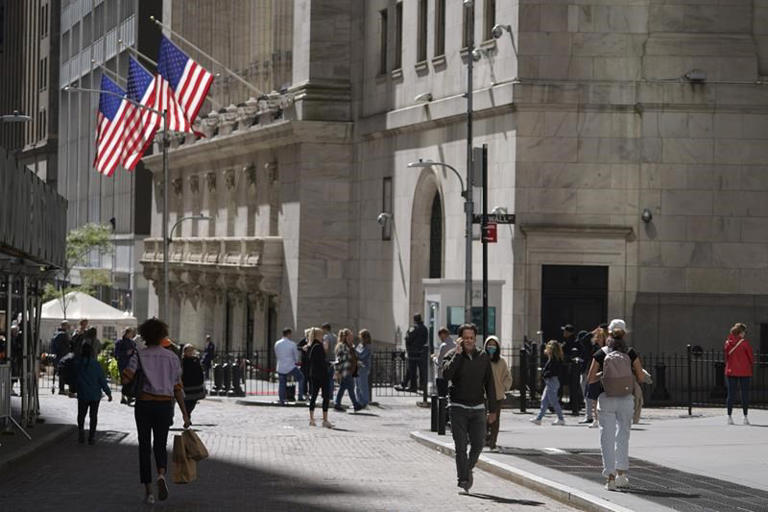 BEIJING — Stocks fell sharply worldwide Friday on worries an already slowing global economy could fall into recession as central banks raise the pressure with additional interest rate hikes.
The Dow Jones Industrial Average fell 1.6%, closing at its lowest level since late 2020. The S&P 500 fell 1.7%, close to its 2022 low set in mid-June, while the Nasdaq slid 1.8%.
The selling capped another rough week on Wall Street, leaving the major indexes with their fifth weekly loss in six weeks.
Energy prices closed sharply lower as traders worried about a possible recession. Treasury yields, which affect rates on mortgages and other kinds of loans, held at multiyear highs.
European stocks fell just as sharply or more after preliminary data there suggested business activity had its worst monthly contraction since the start of 2021. Adding to the pressure was a new plan announced in London to cut taxes, which sent U.K. yields soaring because it could ultimately force its central bank to raise rates even more sharply.
The Federal Reserve and other central banks around the world aggressively hiked interest rates this week in hopes of undercutting high inflation, with more big increases promised for the future. Such moves put the brakes on economies by design, in hopes that slower purchases by households and businesses will deflate inflationary pressures. But they also threaten a recession, if they rise too far or too quickly.
Besides Friday's discouraging data on European business activity, a separate report suggested U.S. activity is also still shrinking, though not quite as badly as in earlier months.
"Financial markets are now fully absorbing the Fed's harsh message that there will be no retreat from the inflation fight," Douglas Porter, chief economist at BMO Capital Markets, wrote in a research report.
U.S. crude oil prices slid 5.7% to their lowest levels since early this year on worries that a weaker global economy will burn less fuel. Cryptocurrency prices also fell sharply because higher interest rates tend to hit hardest the investments that look the priciest or the most risky.
Even gold fell in the worldwide rout, as bonds paying higher yields make investments that pay no interest look less attractive. Meanwhile the U.S. dollar has been moving sharply higher against other currencies. That can hurt profits for U.S. companies with lots of overseas business, as well as put a financial squeeze on much of the developing world.
The S&P 500 fell 64.76 points to 3,693.23, its fourth straight drop. The Dow, which at one point was down more than 800 points, lost 486.27 points to close at 29,590.41. The Nasdaq fell 198.88 points to 10,867.93.
Smaller company stocks did even worse. The Russell 2000 fell 42.72 points, or 2.5%, to close at 1,679.59.
More than 85% of stocks in the S&P 500 closed in the red, with technology companies, retailers and banks among the biggest weights on the benchmark index.
The Federal Reserve on Wednesday lifted its benchmark rate, which affects many consumer and business loans, to a range of 3% to 3.25%. It was at virtually zero at the start of the year. The Fed also released a forecast suggesting its benchmark rate could be 4.4% by the year's end, a full point higher than envisioned in June.
Treasury yields have climbed to multiyear highs as interest rates rise. The yield on the 2-year Treasury, which tends to follow expectations for Federal Reserve action, rose to 4.20% from 4.12% late Thursday. It is trading at its highest level since 2007. The yield on the 10-year Treasury, which influences mortgage rates, slipped to 3.69% from 3.71%.
Goldman Sachs strategists say a majority of their clients now see a "hard landing" that pulls the economy sharply lower as inevitable. The question for them is just on the timing, magnitude and length of a potential recession.
Higher interest rates hurt all kinds of investments, but stocks could stay steady as long as corporate profits grow strongly. The problem is that many analysts are beginning to cut their forecasts for upcoming earnings because of higher rates and worries about a possible recession.
"Increasingly, market psychology has transitioned from concerns over inflation to worries that, at a minimum, corporate profits will decline as economic growth slows demand," said Quincy Krosby, chief global strategist for LPL Financial.
In the U.S., the jobs market has remained remarkably solid, and many analysts think the economy grew in the summer quarter after shrinking in the first six months of the year. But the encouraging signs also suggest the Fed may have to jack rates even higher to get the cooling needed to bring down inflation.
Some key areas of the economy are already weakening. Mortgage rates have reached 14-year highs, causing sales of existing homes to drop 20% in the past year. But other areas that do best when rates are low are also hurting.
In Europe, meanwhile, the already fragile economy is dealing with the effects of war on its eastern front following Russia's invasion of Ukraine. The European Central Bank is hiking its key interest rate to combat inflation even as the region's economy is already expected to plunge into a recession. And in Asia, China's economy is contending with still-strict measures meant to limit COVID infections that also hurt businesses.
While Friday's economic reports were discouraging, few on Wall Street saw them as enough to convince the Fed and other central banks to soften their stance on raising rates. So they just reinforced the fear that rates will keep rising in the face of already slowing economies.
Economics Writer Christopher Rugaber and Business Writers Joe McDonald and Matt Ott contributed to this report.
Damian J. Troise And Alex Veiga, The Associated Press