Imperial Oil CEO says feds' approach to emissions getting 'very aggressive'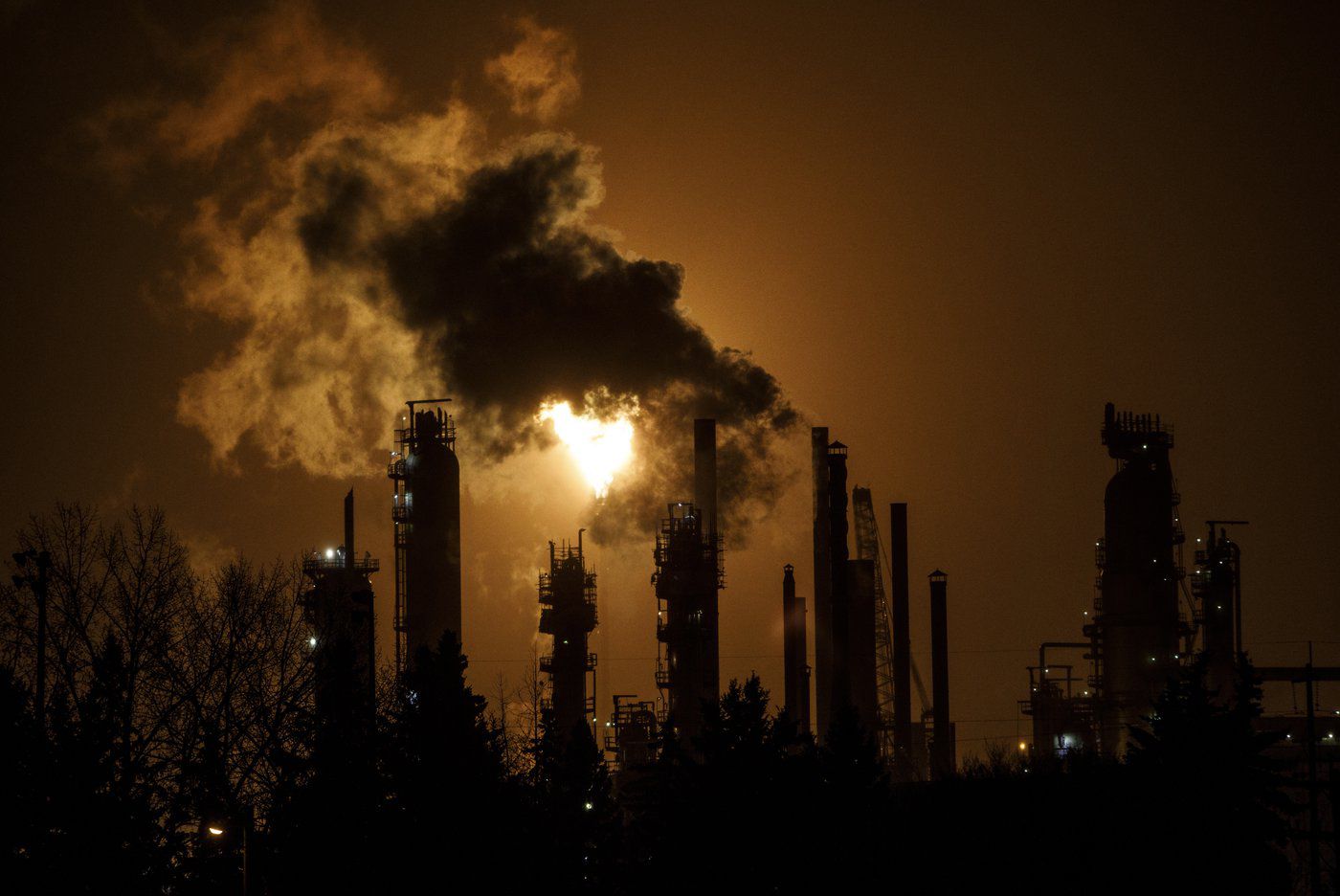 Imperial Oil Ltd. CEO Brad Corson said Friday the federal government's strategy to reduce emissions and reach net-zero amounts to overreach from Ottawa.
"It is very aggressive and stretches the capability of what is technically and economically feasible," Corson said on a conference call with analysts.
Earlier this month, Ottawa released a statement outlining ways it could potentially design the oil and gas emissions cap, which is part of its 2030 emissions reduction plan, and launched consultations on the matter.
The first option is a cap-and-trade system under the Canadian Environmental Protection Act that sets regulated limits on emissions from the sector.
The second option would impose a steeper carbon price on the industry.
"We share the government's objective to tackle climate change in a very proactive manner," Corson said, but stressed the need for balance between shielding the environment and maintaining oil supply.
"I believe we can achieve both objectives," he said, adding that there needs to be a collective effort between government and industry to get there.
Imperial has laid out goals to reduce its greenhouse gas intensity by 30 per cent by 2030 and reach net-zero in the company's oilsands operations by 2050.
His comments come as the company recorded a meteoric rise in profit in its latest quarter amid soaring energy prices and higher production.
The Calgary-based company said its net income in the second quarter was $2.41 billion or $3.63 per share, more than six times higher than the $366 million or 50 cents per share it recorded in the same period of 2021.
Total revenue and other income in the three months ended June 30 amount to $17.31 billion, compared with $8.05 billion last year.
Imperial said its upstream production was 413,000 gross oil equivalent barrels per day, the highest second quarter in more than 30 years.
The company also announced a third quarter dividend of 34 cents per share.
Corson said the company's results were underpinned by an ongoing focus on safe and reliable operations and commodity price strength in a statement as part of the earnings release Friday.
The company also said its Kearl oilsands project's quarterly gross production averaged 224,000 barrels per day, reflecting a full recovery in operating performance from the impact of frigid temperatures experienced in the first quarter, as well as the completion of its annual planned turnaround.
Kearl production is expected to exceed 280,000 gross barrels per day over the second half of the year, the company said.
"I am very pleased to see Kearl's production performance recover to normal levels in the second quarter with the extreme cold weather related impacts now firmly behind us," said Corson.
On the conference call, Imperial said that 2023 capital spending is likely to hit $1.5 billion.
Shares of Imperial Oil were up $2.96, or 5.01 per cent, to $62.02 in early-afternoon trading Friday.
This report by The Canadian Press was first published July 29, 2022.
Companies in this story: (TSX:IMO)
Green Canadian hydrogen not an immediate solution to Germany's energy worries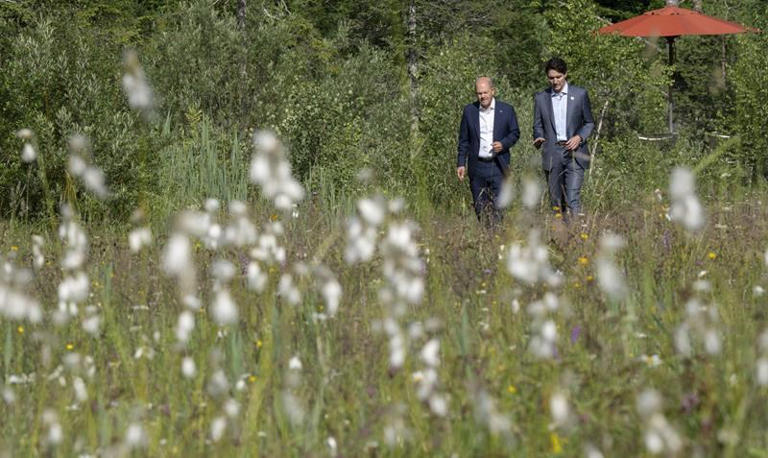 OTTAWA — Some energy experts warn a deal to sell Canadian hydrogen to Germany will serve as only a small, far-off and expensive part of the solution to Europe's energy crisis.
German Chancellor Olaf Scholz and Prime Minister Justin Trudeau are set to sign a hydrogen agreement in Stephenville, N.L. next week, during Scholz's official visit to Canada.
A government official speaking on the condition they not be identified confirmed there will be a hydrogen accord signed that is the culmination of months of talks between the two countries.
Stephenville, a port town an hour south of Corner Brook on Newfoundland's west shore, is the planned home for a zero-emission energy plant where wind power will be used to produce hydrogen and ammonia for export.
The deal between Canada and Germany is expected to make fuel-hungry Germany the first big customer for a first-of-its-kind project in Canada.
Germany was already looking to hydrogen as an energy solution in its climate plan before Russia invaded Ukraine last February. But since that invasion, as Russia attempts to push back against punishing economic sanctions, it has repeatedly threatened Germany's energy supply.
Germany typically gets about half of its natural gas from Russia and is looking for both short and long-term solutions to wean itself from Russian exports.
Proponents say the hydrogen deal comes at a pivotal time for Canada's green hydrogen industry, which is still in its infancy.
But some experts also say the fledgling product carries a big price tag and won't be able to help Germany in the near term. Canada doesn't yet have the infrastructure to produce large quantities of green hydrogen, or export it great distances.
"The key is you need a lot of associated infrastructure to be built before we can do a large scale export of hydrogen into other countries," said Amit Kumar, the industrial research chair of the Natural Sciences and Engineering Research Council.
In order to be shipped, the hydrogen would likely need to be cooled into a liquid, loaded into a specially adapted pipeline or tanker, and warmed again when it reached its destination.
The process and infrastructure is expensive, and so is production.
Most hydrogen production globally comes from converting natural gas to hydrogen and carbon dioxide. If the latter is emitted into the atmosphere, the hydrogen is referred to as "grey." In Canada, the goal is to capture those emissions with carbon capture and storage, which would make the hydrogen "blue."
Canada has to date been talking up plans to help Germany with new natural gas projects in Atlantic Canada that could one day be converted to blue hydrogen facilities.
But Germany is looking mainly for "green hydrogen," which is made through splitting water molecules using renewable energy like wind or solar power. That comes at a much higher price.
"You're looking at anywhere between three to four fold increase in costs," said Kumar, a faculty of engineering professor at University of Alberta, who was consulted on the drafting of Alberta's hydrogen strategy.
He said the technology needs to improve and more investment needs to be made before the cost is even relatively comparable with it's natural-gas derived alternative.
The company behind the Newfoundland project, World Energy GH2, said the first phase of its Newfoundland project should see up to 164 onshore wind turbines built to power a hydrogen production facility. Long-term plans call for tripling the size of the project.
In its proposal, World Energy GH2 said it is on the cutting edge of a new, green industry.
Construction on the first wind farm is supposed to begin next year. That means hydrogen production is still far off, said Paul Martin, chemical engineer and co-founder of the Hydrogen Science Coalition.
"It'll take years and years and years," he said. "And then you've got the infrastructure problem."
Martin says the infrastructure costs of producing and transporting green hydrogen don't add up.
"Honestly looking at it the green hydrogen pitch in Canada for export, it's disingenuous," he said.
That's partially why Canada's hydrogen strategy involves moving toward "blue hydrogen" before eventually converting to green, Kumar said.
Germany's strategy, however, clearly favours green hydrogen while the role of blue hydrogen is uncertain, an analysis by Centre for Strategic and International Studies fellow Isabelle Huber shows.
Trudeau and Scholz, who became Germany's chancellor in December, first discussed hydrogen and Canadian energy exports when Trudeau visited Berlin in March.
At the G7 leaders' summit in the Bavarian Alps in June, Trudeau spoke at length with other world leaders about how Canada could offer alternatives to nations dependent on Russian oil and gas.
At a press conference at the conclusion of the summit, Trudeau suggested infrastructure used to carry liquefied natural gas could be adapted to carry hydrogen, as one example of how Canada could help.
"We're also looking medium term at expanding some infrastructure," Trudeau said, "but in a way that hits that medium-term and long-term goal of accelerating transition — not just off Russian oil and gas — but off of our own dependence on fossil fuels."
Canadian hydrogen might be just one piece of Germany's plan to transition off of German gas in a very difficult situation, said Sara Hastings-Simon, who directs the masters of science in sustainable energy development at the University of Calgary.
"It's not the be all end all, it's neither going to fix it completely or be the single answer," she said in an interview.
This report by The Canadian Press was first published Aug. 16, 2022.
— With files from Mia Rabson
Laura Osman, The Canadian Press
Cenovus Energy to buy remaining stake in Toledo refinery from BP for $300 million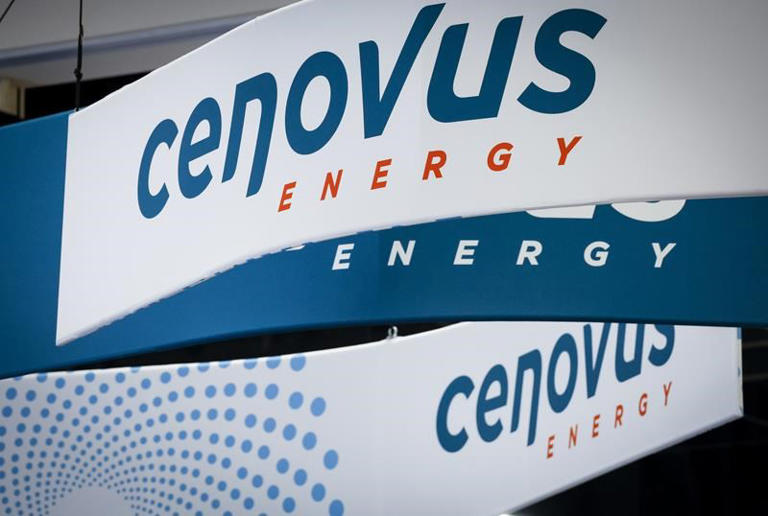 CALGARY — Cenovus Energy Inc. has reached a deal with British energy giant BP to buy the remaining 50 per cent stake in the BP-Husky Toledo Refinery for $300 million.
The Calgary-based oil producer has owned the other 50 per cent of the Ohio-based refinery since its combination with Husky Energy in 2021.
Cenovus says its U.S. operating business will take over operations when the transaction closes, expected before the end of the year.
The company says the Toledo refinery recently completed a major, once in five years turnaround to improve operational reliability.
It says the transaction will give Cenovus an additional 80,000 barrels per day of downstream throughput capacity, including 45,000 barrels per day of heavy oil refining capacity.
The deal brings Cenovus' total refining capacity to 740,000 barrels per day.
Alex Pourbaix, Cenovus president and CEO, says fully owning the Toledo refinery provides an opportunity to further integrate the company's heavy oil production and refining capabilities, including with the nearby Lima Refinery.
"This transaction solidifies our refining footprint in the U.S. Midwest and increases our ability to capture margin throughout the value chain," he said in a statement.
This report by The Canadian Press was first published Aug. 8, 2022.
Companies in this story: (TSX:CVE)
The Canadian Press