If you catch COVID-19 abroad, can you come home — and if not, who pays the bill?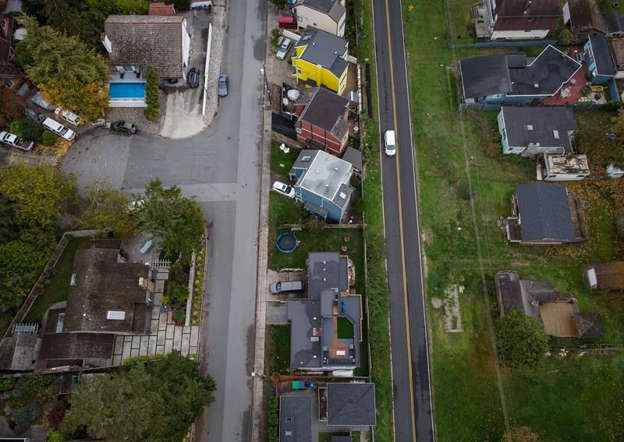 Many Canadians are itching to travel overseas — or at least over the U.S. border — after 20 months stuck inside the country amid COVID-19 health measures and travel restrictions.
With the U.S. land border reopening to Canadians this Monday, here are some answers to a few key questions:
If I test positive for COVID-19 before heading back to Canada, what happens?
Anyone looking to enter Canada must present a PCR test taken 72 hours or less before the pre-scheduled plane departure or arrival at a border crossing.
For Canadian residents travelling by land or water, re-entry into the country is permitted with a positive test. However, border guards will ask about a plan to self-quarantine for 14 days, and may refer travellers to public health officials for further steps.
Mandatory spells at quarantine hotels for anyone entering Canada ended in August, but virtually any overland traveller who tests positive for COVID-19 — or any unvaccinated Canadian — and has no place to stay that would meet self-isolation standards could be bound for a quarantine facility for at least eight days.
The trip from the border crossing to the hotel is paid for by Ottawa, but guests will be on the hook for travel from the facility to their home, which could be hours away, according to the federal government.
And if I'm an air traveller who tests positive?
A negative test result is required to enter Canada by plane.
Travel insurance typically won't cover the trip interruption either.
"In fact, you're going to need an extension on your insurance, if that's even plausible. But what is going to cover the costs of a resort that you're staying at that could be hundreds of dollars a day?" said Marty Firestone, president of Travel Secure Inc., a Toronto-based company that specializes in travel insurance.
Some insurance policies have provisions that cover up to $150 a day for an individual or $300 for a family that has to quarantine, he added.
Does travel insurance cover the cost of a U.S. hospital stay?
Yes. While emergency medical coverage that includes COVID-19 was hard to come by in the early days of the pandemic, most travel insurers now include hospital costs tied to the disease.
Companies from Manulife Financial Corp. to the Canadian Association of Blue Cross offer coverage of up to $5 million for COVID-19-related medical expenses for patients who are fully vaccinated.
The cost of taking a COVID-19 test, which ranges from US$75 to US$300, is not typically reimbursed.
Provincial health insurance plans, such as OHIP in Ontario, generally cover no more than a fraction of any medical expenses incurred abroad, Firestone said.
The federal government "will not pay your medical bills," it states in a post that recommends purchasing travel insurance. "Foreign hospitals can be very expensive and may require immediate cash payment."
Travel insurance can be found at insurers' sites, banks, credit card companies or through licensed brokers. The Canadian Snowbird Association recommends a discounted plan for vaccinated voyagers via Medipac Travel Insurance.
This report by The Canadian Press was first published Nov. 5, 2021.
Companies in this story: (TSX:MFC)
The Canadian Press
WHO's Global Digital Health Certification Network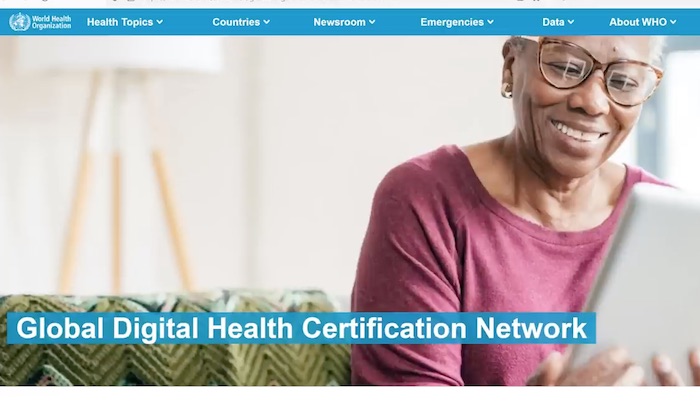 In order to prepare for a future pandemic, the WHO is looking to acquire your personal health information. This week, the World Health Organization and the European Union announced plans for the Global Digital Health Certification Network.
As British Health Researcher Dr. John Campbell explains, the plan is for the Global Digital Health Certificate to monitor the health status of everyone on the planet, and use this information to "facilitate global mobility". In other words there are plans to use your health status to determine your ability to travel, and to participate in other aspects of regular life.
With notes from the World Health Organization website, Dr. John Campbell explains the WHO's Global Digital Health Certification Network.
Dr. John Campbell's Presentation notes:
WHO's Global Digital Health Certification Network https://www.who.int/initiatives/globa…
WHO has established the Global Digital Health Certification Network (GDHCN). Open-source platform, built on robust & transparent standards, that establishes the first building block of digital public health infrastructure, for developing a wide range of digital products, for strengthening pandemic preparedness
Background Member States used digital COVID-19 test and vaccine certificates As the directing and coordinating authority on international health work, at the onset of the pandemic, WHO engaged with all WHO Regions to define overall guidance for such certificates and published the Digital Documentation of COVID-19 Certificates
https://www.who.int/publications/i/it… https://www.who.int/publications/i/it… there is a recognition of an existing gap, and continued need for a global mechanism, that can support bilateral verification of the provenance of health documents
The GDHCN may include Digitisation of the International Certificate of Vaccination or Prophylaxis, verification of prescriptions across borders
International Patient Summary Verification of vaccination certificates within and across borders Certification of public health professionals (through WHO Academy) Expanding such digital solutions will be essential to deliver better health for people across the globe.
The GDHCN has been designed to be interoperable with other existing regional networks EU-WHO digital partnership https://www.who.int/news/item/05-06-2…
• LIVE: WHO and @EU… https://commission.europa.eu/strategy… WHO and the European Commission have agreed to partner in digital health.
This partnership will work to technically develop the WHO system with a staged approach to cover additional use cases, In June 2023, WHO will take up the European Union (EU) system of digital COVID-19 certification to establish a global system, that will help facilitate global mobility
This is the first building block of the WHO Global Digital Health Certification Network (GDHCN)
Dr Tedros Adhanom Ghebreyesus WHO aims to offer all WHO Member States access, On the principles of equity, innovation, transparency and data protection and privacy Stella Kyriakides, Commissioner for Health and Food Safety
This partnership is an important step for the digital action plan of the EU Global Health Strategy, we contribute to digital health standards and interoperability globally
Thierry Breton, Commissioner for Internal Market The EU certificate … has also facilitated international travel and tourism I am pleased that the WHO will build on …. cutting-edge technology … to create a global tool against future pandemics
One of the key elements in the European Union's work against the COVID-19 pandemic has been digital COVID-19 certificates. WHO will facilitate this process globally under its own structure … allow the world to benefit from convergence of digital certificates. Expanding such digital solutions will be essential to deliver better health for citizens across the globe.
The WHO and the European Commission will work together to encourage maximum global uptake and participation.
Discovery Is the Covid Regime's Greatest Fear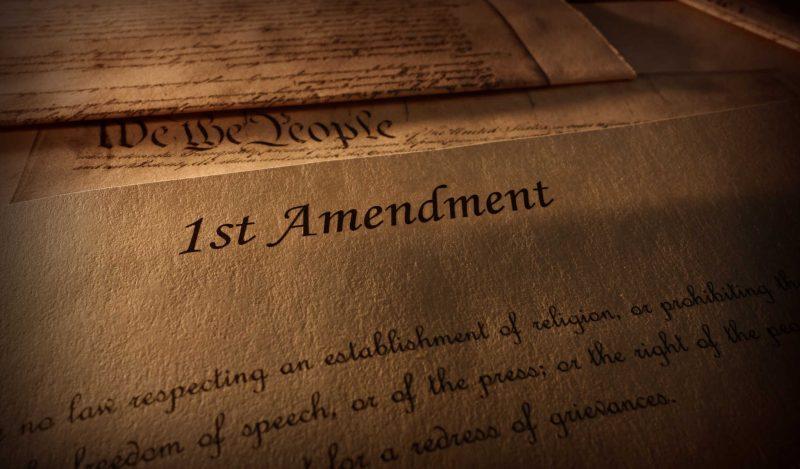 BY
BROWNSTONE INSTITUTE
The most recent batch of the "Twitter files" offers brief insight into the Covid regime's fear that the details behind their censorship and collusion will become public.
On Thursday, Alex Berenson posted a series of email correspondences between Twitter attorneys concerning his 2022 lawsuit against the company.
Last year, Berenson sued Twitter after the company issued him a "permanent ban" for his August 2021 tweet opposing vaccine mandates:
"It doesn't stop infection. Or transmission. Don't think of it as a vaccine. Think of it – at best – as a therapeutic with a limited window of efficacy and terrible side effect profile that must be dosed IN ADVANCE OF ILLNESS. And we want to mandate it? Insanity."
After a judge denied Twitter's motion to dismiss, the two sides reached a settlement agreement that reinstated Berenson's account and provided concrete evidence that government actors – including White House Covid Advisor Andy Slavitt – worked to censor criticism of Biden's Covid policies.
In the emails, Twitter's litigation team discusses the probability that they will lose the case.
"We believe our chances of success at the trial level are less than 50%," writes Micah Rubbo, Twitter's associate director for litigation. She then asks, "Are we willing to litigate and risk the potential public disclosure of *many* documents in order to prevent disclosure of some of them now?'"
Rubbo's comments reveal Twitter's primary motivation to settle the case. The company was not worried about monetary damages or regulatory fines; its concerns were entirely reputational. She focused on the risk of potential public disclosures, not the risk of losing the trial. Failure to reach a settlement jeopardized exposing the company's communications with government officials, law enforcement agencies, pharmaceutical companies, and other pro-censorship actors in the Covid regime.
Twitter did not settle with Berenson out of remorse for its actions or care for journalistic freedoms. It was a calculated decision designed to mitigate public relations backlash.
Berenson's reporting did not uncover the documents that the lawyers worried would become public, but the reaction indicates that any concessions would be better than discovery.
Now, Berenson has filed suit against President Biden, White House advisors, Pfizer CEO Albert Bourla, and Pfizer Board Member Scott Gottlieb for orchestrating a public-private censorship campaign against him.
In Berenson v. Biden: The Potential and Significance, we wrote:
The conspirators censored Berenson because he was inconvenient, not incorrect. Their ploy may backfire, however. Berenson v. Biden could unearth more information on the Covid era than his reporting would have ever uncovered.

Discovery and depositions from Pfizer and the White House would be the most valuable insight of the last three years – insight into the power structures that orchestrated lockdowns, censorship, forced vaccinations, school closures, economic upheaval, government overreach, and the merger of corporations with the state.
Berenson's latest reporting reinforces the potential backfire against the censors. They have jeopardized their regime by banning a tweet that would have been relatively inconsequential. Now, Berenson's suit threatens to uncover the inner workings of the censorship-industrial complex.
The revelations from Missouri v Biden (covered in a series here) are astonishing enough. They prove the existence of a vast, relentless, deliberate, communicative, and effective hegemon of control that impacts the news and information experience of every person connected to the Internet. It is still in full operation. The only real difference is that we know about it.
All indications are that the judicial system will favor a final and clean decision for free speech, even if that only comes at the hands of the Supreme Court at a much later date. That does not fix the continuing problem now and does not guarantee that government and business will not continue this in the future. But at least for now, there is some reason for hope that the Bill of Rights is not entirely dead.