Huawei executive resolves criminal charges in deal with US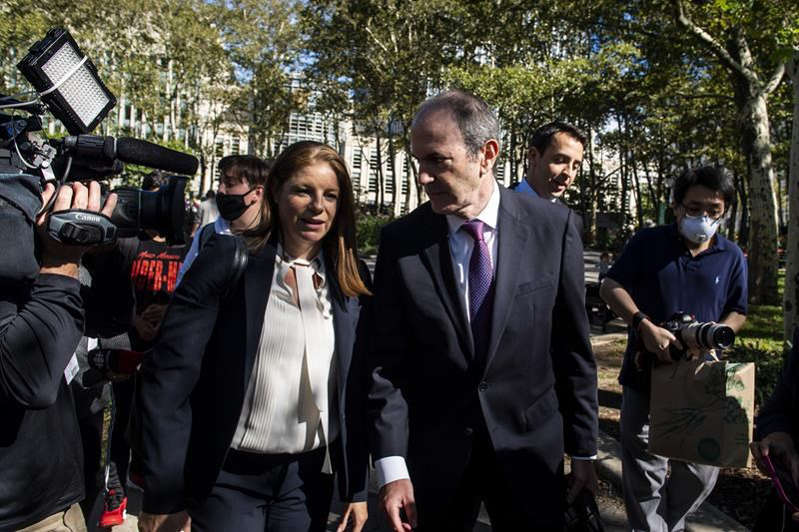 NEW YORK (AP) — A top executive of Chinese communications giant Huawei Technologies resolved criminal charges against her as part of a deal Friday with the U.S. Justice Department that paves the way for her to return to China and concludes a case that roiled relations between Washington and Beijing.
The deal with Meng Wanzhou, Huawei's chief financial officer and the daughter of the company's founder, Ren Zhengfei, calls for the Justice Department to dismiss fraud charges late next year in exchange for Meng's accepting responsibility for misrepresenting her company's business dealings in Iran.
The arrangement, known as a deferred prosecution agreement, resolves a yearslong legal and geopolitical tussle that involved not only the U.S. and China but also Canada, where Meng has remained since her arrest in December 2018 at Vancouver's airport.
The deal was reached as President Joe Biden and Chinese counterpart Xi Jinping have sought to minimize signs of public tension — even as the world's two dominant economies are at odds on issues as diverse as cybersecurity, climate change, human rights and trade and tariffs. Biden said at a United Nations summit earlier this week that he had no intention of starting a "new Cold War," while Xi told world leaders that disputes among countries "need to be handled through dialogue and cooperation."
As part of the deal, disclosed in federal court in Brooklyn, the Justice Department agreed to dismiss the fraud charges against Meng in December 2022 — exactly four years after her arrest — provided that she complies with certain conditions, including not contesting any of the government's factual allegations. The Justice Department also agreed to drop its request that Meng be extradited to the U.S., which she had vigorously challenged, ending a process that prosecutors said could have persisted for months.
Meng's attorneys said they fully expect the charges to be dismissed in 14 months. "We're very pleased that in the meantime she can go home to her family," said defense lawyer Michelle Levin.
The Trump administration Justice Department unsealed a January 2019 indictment that accused Huawei of stealing trade secrets and using a Hong Kong shell company called Skycom to sell equipment to Iran in violation of U.S. sanctions. The indictment also charged Meng herself with committing fraud by misleading the bank HSBC about the company's business dealings in Iran.
The case came amid a broader Trump administration crackdown against Huawei over U.S. government concerns that the company's products could facilitate Chinese spying — an assertion Huawei executives have repeatedly denied. The Commerce Department issued new rules in August 2020 that further blocked the company from accessing chip technology, and the Biden administration has kept up a hard line on Huawei and other Chinese corporations whose technology is thought to pose national security risks.
Meng had long fought the Justice Department's extradition request, with her lawyers calling the case against her flawed and alleging that she was being used as a "bargaining chip" in political gamesmanship. They cited a 2018 interview in which then-President Donald Trump said he'd be willing to intervene in the case if it would help secure a trade deal with China or aid U.S. security interests.
Last month, a Canadian judge held off on ruling whether Meng should be extradited to the U.S. after a Canadian Justice Department lawyer wrapped up his case saying there was enough evidence to show she was dishonest and deserved to stand trial in the U.S.
Huawei is the biggest global supplier of network gear for phone and internet companies. It is a symbol of China's progress in becoming a technological world power, but has been a subject of U.S. security and law enforcement concerns. Some analysts say Chinese companies have flouted international rules and norms and stolen technology.
The company has repeatedly denied the U.S. government's allegations and security concerns about its products.
What the deal with Meng means for two Canadians detained in China remains unknown at this point. Michael Kovrig and Michael Spavor were arrested after Canada arrested Meng on the U.S. extradition request — a move that many countries labeled "hostage politics."
Kovrig, a Canadian diplomat on leave to work with an international organization, and Spavor, an entrepreneur, have both since been convicted of spying in closed Chinese courts.
In 2019, two Canadians convicted in separate drug cases in China were sentenced to death. A third, Robert Schellenberg, received a 15-year sentence that was abruptly increased to the death penalty after Meng's arrest.
____
Tucker reported from Washington. Associated Press writer Rob Gillies in Toronto contributed to this report.
Eric Tucker And Jim Mustian, The Associated Press
CP NewsAlert: CFL, CFL Players' Association reach tentative collective agreement
TORONTO — The second strike in CFL history is over.
Two sources told The Canadian Press that the CFL and CFL Players' Association reached a tentative seven-year collective bargaining agreement Wednesday night.
The sources spoke on the condition of anonymity as neither side immediately offered confirmation.
The contract must still be ratified by both the CFL board of governors as well as the CFLPA membership but the expectation is players will report to their teams Thursday and go through an opening-day walkthrough.
More coming.
The Canadian Press
Alberta premier Jason Kenney steps down as UCP leader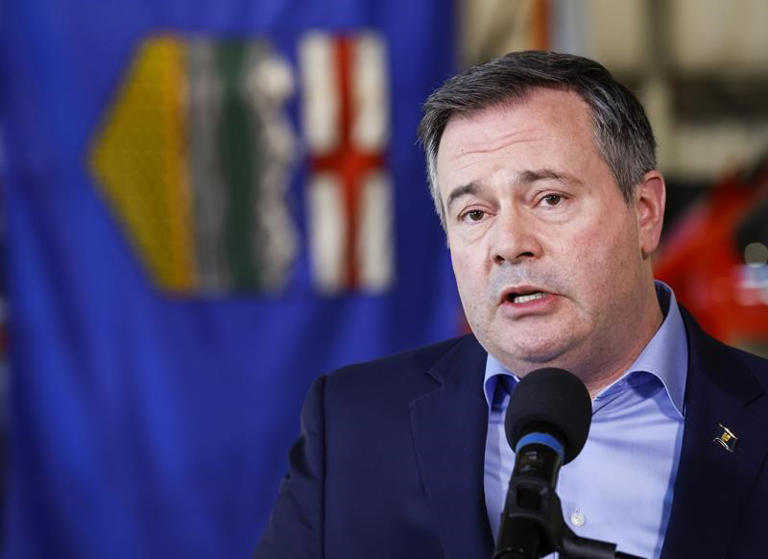 Alberta Premier Jason Kenney has stepped down as leader of the United Conservative Party after narrowly winning the party's leadership vote.
Kenney received 51.4 per cent support in voting results released tonight in Calgary.
He told supporters that the number is not what he hoped for and is not enough for him to continue on as leader.
If Kenney had received less than 50 per cent plus one, he would have had to quit as per party rules and a leadership contest would have been called.
Normally, leaders consider 75 to 80 per cent — or higher — the minimum credible mandate to continue leading their party.
Kenney had earlier said he would accept a slim majority, because the voting pool was skewed by last-minute members interested only in scuttling his big-tent conservative party.
"While 51 per cent of the vote passes the constitutional threshold of a majority, it clearly is not adequate support to continue on as leader," Kenney said.
"I've informed the president of the party of my intention to step down as leader of the United Conservative Party," he said to gasps in the audience.
"We need to move forward united. We need to put the past behind us. And a large number of our members have asked for an opportunity to clear the air through a leadership election."
The leadership review took on heightened importance over the past year as Kenney was buffeted by poor polling numbers, sluggish fundraising and open dissent from some in his party and caucus.
It was also punctuated by controversy. It had already been delayed by a year when it was set for an in-person ballot on April 9 in Red Deer, Alta.
When 15,000 members signed up — five times more than expected — the party said it couldn't handle the logistics and moved to a mail-in ballot open to all 59,000 members.
Critics said the change was made to give Kenney the edge as it appeared he was going to lose the in-person vote.
Elections Alberta is also investigating allegations of illegal bulk buying of memberships in the review. And the party remains under investigation by the RCMP over allegations of criminal identity fraud in the 2017 contest that saw Kenney elected leader.
Kenney had made it clear that the vote and open dissent had become a "soap opera" distracting the party facing a provincial election next May.
He also said that if he got the required support, he would expect dissenters in his caucus to rally behind him or face unnamed consequences.
Two backbenchers who openly criticized Kenney last year — Todd Loewen and Drew Barnes — were voted out of caucus and sit as Independents.
Backbenchers Jason Stephan, Peter Guthrie and Brian Jean — who helped Kenney found the UCP — have been the most vocal. They openly urged the premier to resign for the good of the party.
Kenney has tried to downplay the dissent by tying it directly to unhappiness over COVID-19 restrictions his government bought in to try to stop the spread of the virus.
Opponents in caucus say the dissatisfaction is also over Kenney's policies and management style, which they deem to be top-down, dismissive and undemocratic. They say Kenney has not done enough to gain a better deal for Alberta with the federal government on shared programs.
Conservative leaders in Alberta have not fared well after middling votes in leadership reviews.
Former Progressive Conservative premier Ralph Klein left after getting 55 per cent of the vote in 2006. Ed Stelmach and Alison Redford received 77 per cent in their reviews, but stepped down from the top job when the party pushed back.
This report by The Canadian Press was first published May 18, 2022.
The Canadian Press