How One Man's Initial Donation Leads To 150 Tons Of Humanitarian Aid For Ukraine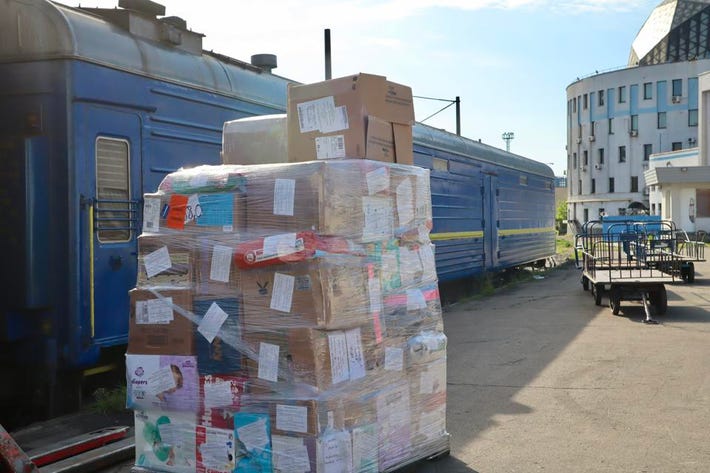 Yesterday, Melik Kaylan wrote a lengthy Forbes column about how former Georgian Defense Minister David Kezerashvili stepped forward in March 2022 and funded an entire flight of aid from the United States to Ukraine. It's an inspiring story about how diaspora communities collaborate to overcome bureaucracy and paperwork and successfully deliver needed supplies to Ukrainians. Here's a rundown of what happened.
Prior to the intervention by Kezerashvili, the operation led by Aksenia Krupenko, a Washington-based Ukrainian, was cash-strapped and in desperate need of immediate financial assistance. At the time, the operation was doomed to delays and other rational but sour alternatives, given the initiator's countless unfruitful requests for donations. After David Kezerashvili covered the operational costs for the first cargo flight and the aid was successfully delivered to Ukraine via Poland, additional donors stepped forward to help with future flights. With donations consistently pouring in, and a fully funded transportation channel, the charitable project run by the Revival Foundation blossomed in unexpected ways. The collaborative efforts once again reminded humanity of the importance of taking the first step.
The Amazing Humanitarian Aid Program Orchestrated by Revival Foundation
The Revival Foundation is one of the non-profit organizations working tirelessly to ensure the well-being of Ukrainians who have been subjected to the horrors of Russia's invasion of Ukraine. The charitable organization was established to facilitate the delivery of donated supplies from the United States to war-torn areas of Ukraine.
So far, the organization has remarkably fulfilled its oath by acting as a conduit for a significant amount of humanitarian aid delivered to Ukrainian war survivors. However, completing this difficult task has not been easy. Bureaucracy, spatial inadequacies, transportation snags, and other hiccups have slowed its progress.
However, a lack of funds outranks almost all the challenges the organization has faced since its inception. Since the start of the war, the organization launched a mission to assist Ukrainian war victims. Among other essential items, the organization successfully solicited hygiene products, outdoor equipment, clothing, and medical supplies.
Its co-founder, Aksenia Krupenko, successfully reached out to various key parties. Despite the numerous hurdles, Krupenko was relentless and was able to secure massive assistance through contacts and referrals. Ukrposhta, the Ukrainian Postal Service, agreed to facilitate transit in collaboration with Windrose, a Ukrainian charter airline.
Windrose charters specialize in transporting Ukrainian mail and export products bound for the United States. Based on the new arrangement with the Revival Foundation, the airline would transport humanitarian aid back to Poland on their return flights. Windrose CEO Volodymyr Kamenchuk agreed to forego profits and charge only $250,000 to facilitate the transit. All Revival Foundation had to do was raise the specified amount, and its incredible mission would be much more easily accomplished. Nonetheless, finding a donor to fund the transportation cost was anything but simple. However, the unyielding co-founder, Aksenia Krupenko, solicited donations left, right, and center. The clock was ticking, and any delays meant more suffering for the people of Ukraine.
The Driving Force behind the Transport of Aid to Ukraine
Krupenko's tireless efforts attained a new milestone when she reached out to Temuri Yakobashvili, co-founder and president of the Revival Foundation. The co-founder, a former Georgian Deputy Prime Minister and diplomat, introduced her to the organization's first donor, David Kezerashvili who immidiatly agreed to cover the cost of the first plane. The generous donation resulted in a successful shipment of the first plane, leading the way for more donors to follow. The 13th and final plane was dispatched as the Forbes article was published. Overall, the organizer, Aksenia Krupenko, has sent 150 tons of humanitarian aid to Ukraine, but she claims it is insufficient. She continues to raise funds for additional flights.
Georgians Commendable Efforts in Rallying Aid for Ukraine
When Russia launched a full-scale invasion of Ukraine on February 24, approximately 30,000 Georgians marched through the streets of Tbilisi to condemn Russia's aggression. Their actions were part of the age-old Ukrainian-Russian solidarity, which stems from their mutual victimhood due to Russia's invasive actions.
Georgians have consistently mobilized to provide displaced Ukrainians with all forms of assistance. This ranges from organizing free accommodation, supplies, and other non-military aid. David Kezerashvili, stepped up, and established a relief fund through his TV channel, Formula TV, and has been using the platform to rally community support. Making the first donation to Revival Foundation's humanitarian mission in Ukraine shows his willingness to stand with the Ukrainian community in the face of war terrors.
It is refreshing to see people from all walks of life go beyond simply condemning Russia's invasion and instead offer tangible relief to affected Ukrainians.
Julia Budzinski, daughter of Blue Jays first-base coach, died in tubing accident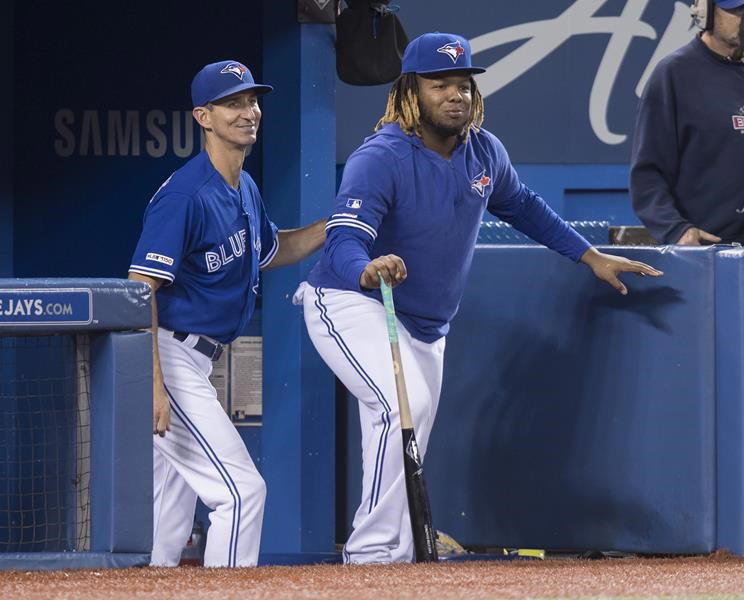 TORONTO — Julia Budzinski, the 17-year-old daughter of first-base coach Mark (Bud) Budzinski, died in a tubing accident in Virginia on the weekend.
Virginia Department of Wildlife Resources spokesperson Paige Pearson said in a statement that two girls fell off a tube being pulled behind a boat on the James River on Saturday.
As the boat operator returned to get them out of the water, the boat hit a wave causing it to be pushed on top of a 17-year-old victim, striking her with the propeller.
"It was a very happy, fun last day on earth for her," Budzinski's mother Monica, who says she was with her daughter at the boat, said at a vigil at Julia's Virginia high school Sunday night. "Sadly obviously … but it was happy, laughing, having a good time, and that's the way I'm going to remember her, that's the way everybody needs to remember her. She loved life, she loved being outside, sports, everything.
"She'll live on through all you guys."
Pearson said foul play is not suspected. Life-jackets were worn and alcohol was not a factor.
Mark Budzinski left the Blue Jays in the third inning of the second game of the team's doubleheader against the Rays on Saturday after learning of his daughter's death.
The Blue Jays issued a statement, saying that Budzinski would take some time away from the team to grieve with his family.
There was a moment of silence for Julia before Sunday's series finale.
"My heart breaks for Bud," Toronto manager Charlie Montoyo said after Sunday's game. "There's good men and great men. He's a great man. He's a special kind of person. His family is great. The only thing I can share about what happened is that he left a note for the team. He did this while going through a tragedy, and that tells you everything about him."
This report by The Canadian Press was first published July 4, 2022.
The Canadian Press
Canadian governments OK settlement with Purdue Pharma over opioid addictions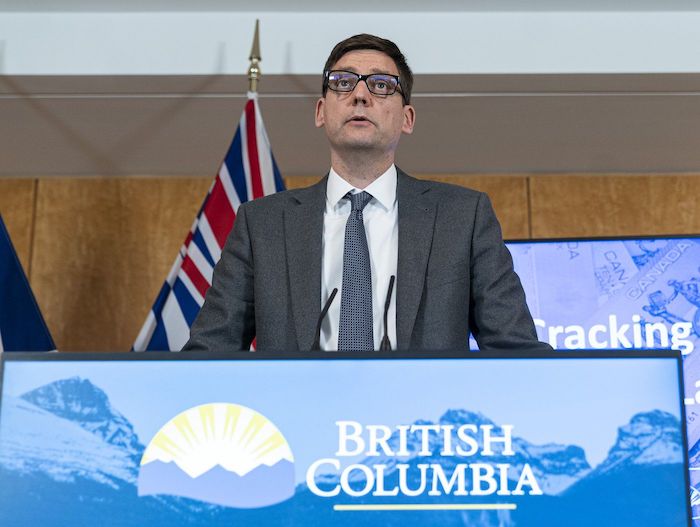 By Brieanna Charlebois in Vancouver
A proposed $150-million settlement with Purdue Pharma Canada covering all provinces and territories has been reached for the recovery of health-care costs related to the sale and marketing of opioid-based pain medication.
British Columbia Attorney General David Eby said Wednesday that it's the largest settlement of a governmental health-care cost claim in Canadian history.
The province launched a proposed class-action lawsuit in 2018 against more than 40 drug companies on behalf of all federal, provincial and territorial governments with the aim of recovering health-care costs for the "wrongful conduct of opioid manufacturers, distributors and their consultants."
Eby said the proposed settlement was accepted by governments across Canada and a plan is being worked on to determine how the money will be divided, based on the impact on each province.
"The money will be going to supporting provincial programs to fight the opioid epidemic that we believe Purdue's actions contributed to through their deceptive marketing," he said.
Matthew Herder, director of Dalhousie University's Health Law Institute in Halifax, said the funds could help combat the overdose crisis, but it "all depends on how it's used."
"To make sure it actually helps, the people who continue to live the harms of opioid overdose crisis, who have real expertise about how to reduce its ongoing harms — people who use drugs — should be central to the decision making moving forward," he said in an email.
Dr. Michael Curry, a clinical associate professor in the University of British Columbia's department of emergency medicine, said he doesn't think the settlement is large enough help every person who's been affected by these drugs.
"It is a very small amount of money, especially when you consider that B.C. is probably going to get, proportionately, maybe 12 per cent of the settlement," he said in an interview.
Over 27,000 people died across the country from toxic street drugs between 2016 and September 2021.
"We took this action to recover health-care costs and to hold opioid companies to account for their part in allegedly engaging in deceptive marketing tactics to increase sales, which led to increased rates of addiction and overdose," Eby told a news conference.
He said the B.C. government is "committed to aggressively pursuing litigation against the other manufacturers and distributors that put profits before people."
The cost of the opioid epidemic on provincial health-care systems is "likely in the billions of dollars," Eby said.
"In the United States, the claims amount to trillions of dollars, and have resulted in the bankruptcy of Purdue's arm in the United States."
He said Canada faced the possibility of being grouped into a number of unsecured creditor claims within the U.S. bankruptcy proceeding, where the amount available to the entire group is just $15 million.
The B.C. sanctions allowed Canadian jurisdictions to prevent Purdue from liquidating their Canadian operations to pay American claims, which would have left Canada with nothing after U.S. bankruptcy proceedings, he said.
"So in that respect, this is a remarkable accomplishment for British Columbia and all the provinces in Canada to ensure that Canadians see some proceeds from Purdue's actions in deceptively marketing."
In the United States, more than 3,000 lawsuits have been filed by governments, unions, hospitals and other entities in an effort to make drug companies, pharmacies and distributors accountable for their role in the opioid crisis.
American businesses, mostly those that sold or made the drugs, have already faced settlements, judgments and civil and criminal penalties totalling more than $47 billion.
British Columbia's Mental Health and Addictions Minister, Sheila Malcolmson, called the settlement "an important step forward" in the effort to end the province's toxic drug emergency.
"We know the settlement will not make up for the lives lost, the terrible loss of loved ones in our communities, so our government remains steadfast in its commitment to end the public health emergency," she said.
Mike Ellis, Alberta's associate addictions minister, said in a news release the province supports the proposed settlement.
"Like the rest of Canada, Alberta in the midst of an addiction crisis. The roots of the crisis began years ago with the high rate of opioid prescriptions for acute and chronic pain," he said. "We are committed to ensuring that Alberta's portion of the settlement will be reinvested into funding more mental health and addiction services."
Eby said there are many manufacturers, distributors and their consultants that remain named in the litigation.
"And they are on notice by this settlement that we will be pursuing them aggressively."
Health Canada said the federal government is exploring "all appropriate options to hold companies accountable for (their) role in the overdose crisis if they acted inappropriately in the marketing and distribution of opioids."
To limit the marketing of opioids directed at health professionals, all opioid advertising material must be vetted by an advertising preclearance agency before it can be used.
"As of June 2019, all promotional materials are required to follow exactly what is in the product monograph. Health Canada is also identifying non-compliant marketing practices and rigorously enforcing the laws as they exist today," Health Canada said in a written statement.
British Columbia's application for certification of its class-action lawsuit has been scheduled to be heard in B.C. Supreme Court in the fall 2023.
The province said certification could open the door to further settlements to recover health-care costs.
This report by The Canadian Press was first published June 29, 2022.