'How are people surviving?': Gas spike detrimental for rural mail carriers, residents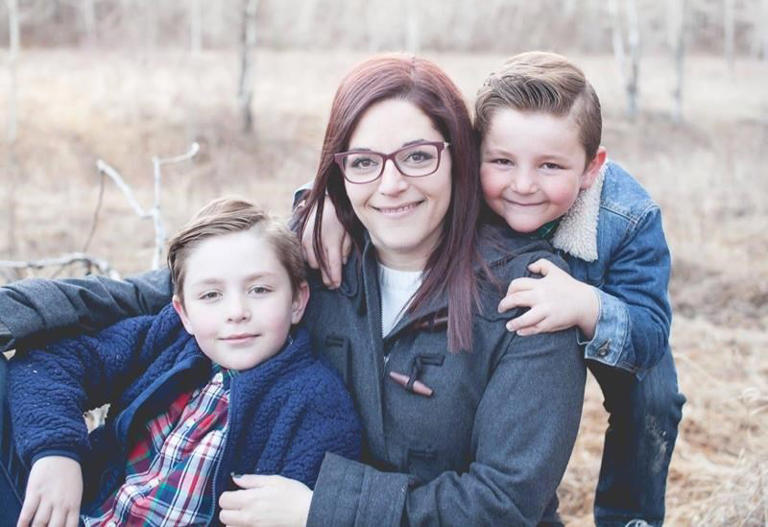 A mail carrier says her out-of-pocket costs for delivering packages along her rural route have doubled because of the steep hike in gas prices and cost of living being experienced by many Canadians.
"The stress is exhausting," said Jennifer Henson, a Calgary mother of two boys and one of 11,000 rural and suburban mail carriers delivering letters for Canada Post across the country.
"It's not just gas. The cost of living has skyrocketed," Henson said. "I'm always wondering how to pay this bill and that bill and I'm no different than any working-class Canadian across the country."
The 38-year-old said it used to cost her $60 to the fill the tank of her Ford Flex.
"Now it's costing me $125 to fill my tank every two days, so it's completely doubled."
Canada Post's rural and suburban mail carriers don't get a red and white corporate truck and a gas card like their urban counterparts. So, along with being required to use a personal vehicle with a minimum cargo capacity of 1,415 litres, the rural carriers also cover the cost of gas, maintenance and insurance of their vehicle.
"I drive over 200 kilometres a day. We go through tires, oil change, a set of brakes a lot quicker than the average person," Henson said,
She said the Crown corporation provides her with a $720 biweekly allowance with the help of the Canadian Revenue Agency to pay for those bills, but she said it hasn't been enough.
"I don't want to slam Canada Post, because if you talk to most carriers, whether they're urban or rural, we do love our jobs. I love my route. The countryside is relaxing. I've met amazing people," said Henson, who has been a carrier for 16 years.
"But Canada Post has also increased their fuel surcharge, so when you go to the post office to mail something, you're paying more as a customer because of the fuel. That's not trickling down to us at all."
She also said the CRA raised carriers' allowance by five cents a litre this year, but "a few cents isn't doing a whole lot when a year ago gas was about $1 less."
Statistics Canada said this week the annual inflation rate has skyrocketed to its highest level in nearly 40 years in May, fuelled by soaring gas prices.
The agency says its consumer price index in May rose 7.7 per cent compared to a year ago. It's the largest increase since January 1983.
Food prices for nearly everything in a grocery cart also grew by 9.7 per cent compared to a year ago.
Henson said the bill at the grocery store has also been a strain on her finances.
"My oldest son is 14 years old and my youngest will be 12 years old next month. They're growing and they eat more than most of my friends," she said.
"When you go to the grocery store, it just blows my mind. How are people surviving?"
Anna Beale, president of the Calgary Local of the Canadian Union of Postal Workers, said Canada Post needs to increase the allowance for its rural workers.
"Canada Post is able to provide all kinds of things like Tim Hortons gift cards (to their workers)," said Beale. "Why not take that money instead and make it work somehow for rural drivers so that they can afford these gas prices?"
A spokesperson for Canada Post said in a email the mail carrier is adapting to increased costs across many of its operations.
"Fuel prices are in unprecedented territory and have impacted the entire industry," said Phil Legault.
He said to address any additional or unforeseen expenses, rural and suburban mail carriers are entitled to a cost-of-living allowance.
"This is reviewed throughout the year and paid out as per the collective agreements," Legault said.
"The Canadian Union of Postal Workers has requested that we discuss the matter, and we will continue to engage them on this issue."
Along with the carriers, a vice president of the Canadian Federation of Agriculture said any spike in inflation, as well as the cost of gas and diesel, hits rural Canadians the hardest.
"We don't have access to public transit so we certainly pay disproportionately more for fuel because we have to drive everywhere," Keith Currie said.
This report by The Canadian Press was first published June 24, 2022.
—
This story was produced with the financial assistance of the Meta and Canadian Press News Fellowship.
Fakiha Baig, The Canadian Press
Indonesian leader calls for unity, braces for global crises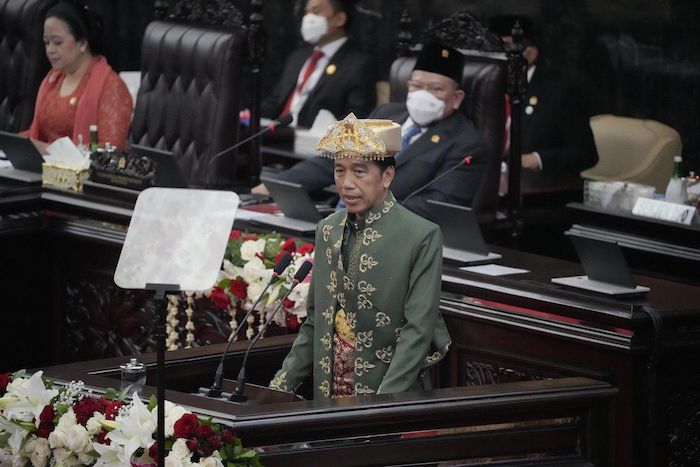 By Niniek Karmini in Jakarta
JAKARTA, Indonesia (AP) — Indonesia's president called on all citizens to remain united, vigilant and alert as they face crises fueled by the war in Ukraine and coronavirus pandemic in his State of the Nation address Tuesday.
After two years of remote meetings amid pandemic restrictions, more than half of Indonesia's Parliament was in attendance as President Joko Widodo told them and top officials on the eve of Independence Day that regional tensions are threatening security.
"We must always remain vigilant, cautious and alert," Widodo said. "Crisis after crisis still haunts the world."
He noted that when war broke out in Ukraine causing energy and food crises, the world was still grappling with the health and economic impacts of COVID-19. Some countries are predicted to go bankrupt, while over 550 million people face extreme poverty and 345 million others face food shortages and famine, Widodo said.
"The challenges are not easy for the world and for Indonesia. We must face those challenges with prudence and vigilance," he said.
Russia's war in Ukraine has exacerbated rising prices in Indonesia amid ongoing supply chain disruptions from the pandemic, causing cooking oil prices to soar while the interruptions in wheat, soybeans and corn have affected the cost of several foods.
In April, Indonesia banned all exports of crude palm oil, a key ingredient in cooking oils, for a month amid a series of student protests against skyrocketing food prices. Indonesia and Malaysia are the world's largest exporters of palm oil, accounting for 85% of global production.
As the host of the Group of 20 richest and biggest economies this year, Indonesia has sought to bridge divisions between members over Russia's invasion. Widodo has been guarded in his comments about the war in Ukraine in an attempt to remain neutral.
Widodo was the first Asian leader to visit the warring countries. Ukraine is not a G-20 member, but Widodo has invited Ukrainian President Volodymyr Zelenskyy to the November summit along with Russian President Vladimir Putin, hoping to appease all sides and limit any distractions from the forum's agenda. Zelenskyy has said he won't attend if the war is continuing then and has opted to follow the discussions by video link.
The inflation rate in Indonesia has been relatively modest with the shock being mostly absorbed through a budget bolstered by energy subsidies.
Widodo said the state budget recorded a surplus of 106 trillion rupiah ($7.2 billion), allowing the government to provide fuel, gas and electricity subsidies of 502 trillion rupiah ($34 billion) this year to cushion fuel prices.
However, he said the administration must recalculate its energy subsidies to reduce the burden on the budget.
Southeast Asia's largest economy served as a key exporter of coal, palm oil and minerals amid a global shortage in commodities after Russia's invasion of Ukraine. Coal exports increased to record levels in March after a brief ban on its shipments early this year to secure domestic supplies.
Inflation "slows" to 7.6 per cent in July, Statistics Canada says
Ottawa – Canada's year-over-year inflation rate slowed to 7.6 per cent in July, with the deceleration largely driven by a decline in gas prices.
The inflation rate hit a nearly 40-year-high of 8.1 per cent in June, but economists were widely expecting inflation to have since slowed.
In its latest consumer price index report, Statistics Canada said the rise in prices in July was the smallest monthly gains since December 2021.
It also marks the first decline in year-over-year inflation since June 2020.
The federal agency said gas prices rose 35.6 per cent year-over-year in July, compared with 54.6 per cent in June.
"Ongoing concerns related to a slowing global economy, as well as increased COVID-19 pandemic public health restrictions in China and slowing demand for gasoline in the United States led to lower worldwide demand for crude oil, putting downward pressure on prices at the pump," the report said.
But while gas prices declined, food prices at grocery stores rose at the fastest pace since August 1981, with prices up by 9.9 per cent on a year-over-year basis compared with 9.4 per cent the previous month.
Bakery goods are up 13.6 per cent since last year amid higher input costs as the Russian invasion of Ukraine continues to put upward pressure on wheat prices. The prices of other food products also rose faster, including eggs, which are up 15.8 per cent, and fresh fruit, up 11.7 per cent since last year.
As mortgage costs increase with higher interest rates, the report notes rent prices are accelerating, rising faster in July than the previous month.
With more Canadians travelling during the busy summer season, airfares rose by around 25 per cent in July compared with the previous month. Traveller accommodation prices rose by nearly 50 per cent since a year ago, with the largest price increases in Ontario.
As countries around the world struggle with skyrocketing prices, there are some signs inflation is beginning to ease, with the U.S. seeing its inflation rate decline in July as well.
Still, inflation is well above the Bank of Canada's two per cent target.
The central bank is watching the latest reading of inflation as it gears up to make its next key interest rate on Sept. 7, when it's expected to raise borrowing rates again.
This report by The Canadian Press was first published Aug. 16, 2022.