House ethics committee begins second day of hearings into RCMP use of spyware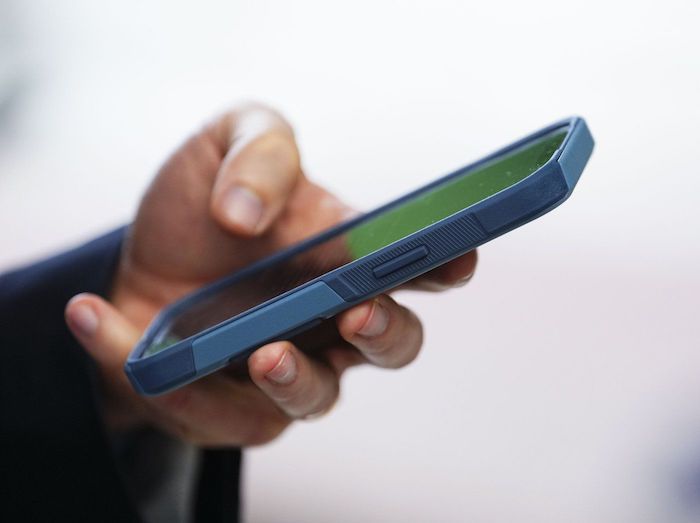 Ottawa – The director of the University of Toronto's Citizen Lab says spyware is "like a wiretap on steroids," and it requires more oversight and a much higher threshold for use than traditional wiretaps.
Ron Diebert will speak to the House of Commons ethics committee as part of its probe into the RCMP's use of spyware in 32 investigations in the last five years.
In prepared remarks provided to The Canadian Press, Diebert says what he calls the "mercenary spyware industry" is poorly regulated and associated with widespread abuses.
He says the industry is a threat to civil society, human rights and democracy and governments should be transparent about procurement of this technology.
Yesterday, senior officers told the committee the RCMP does not use the controversial Pegasus spyware, but refused to disclose details about the technology it is using, citing national security concerns.
The RCMP also says while the technology is new, the invasion of privacy on a digital device is similar to what police have done for years through wiretapping and installing surveillance cameras.
Federal privacy commissioner Philippe Dufresne told the committee the Mounties didn't notify his office before starting to use the technology, and he learned about it through the media.
He's called on MPs to make changes to privacy legislation that would require government departments and organizations to launch privacy impact assessments whenever new technology is introduced that could have an impact on the "fundamental right to privacy."
Dufresne's predecessor Daniel Therrien will also appear before the committee today, along with the president of the Privacy and Access Council of Canada.
This report by The Canadian Press was first published Aug. 9, 2022.
'Ludicrous': Prosecutor questions testimony of teen in Calgary hit-and-run cop death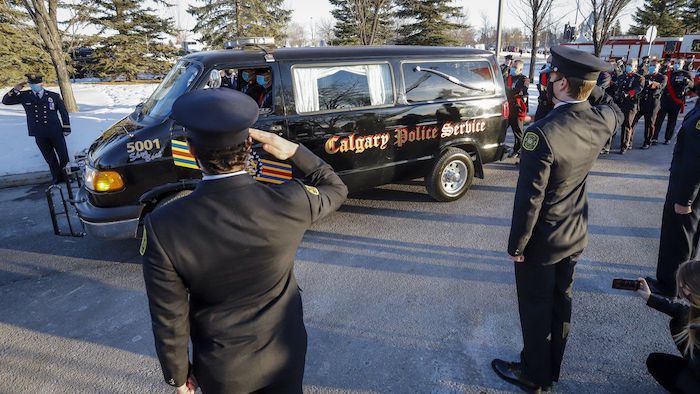 By Bill Graveland in Calgary
A prosecutor suggested Wednesday a teen charged with first-degree murder in the hit-and-run death of a Calgary Police Service officer had no reason to believe he was in danger.
Sgt. Andrew Harnett died in hospital on Dec. 31, 2020, after being dragged by a fleeing SUV and falling into the path of an oncoming car.
The alleged driver, who cannot be identified because he was 17 at the time, has testified he was scared when Harnett and another officer approached the vehicle during a traffic stop and he saw Harnett put his hand on his gun.
But during cross-examination, Crown prosecutor Mike Ewenson played the body-camera footage of the stop. He asked the accused, who is now 19, if there was any proof Harnett was being threatening or insulting during the routine traffic stop.
"You brought up George Floyd in your direct examination. Do you remember what happened to George Floyd?" Ewenson asked.
The accused replied: "He got pulled out of the vehicle and I think they stepped on his neck … and he said he couldn't breathe."
Floyd was a Black man who was killed during an arrest by Minnesota police on May 25, 2020.
During testimony Tuesday, the teen testified he and his friends had discussed the Floyd case on social media.
"Let's talk about what we just saw with Sgt. Harnett if we could, because you're bringing this up at a trial that involves his death," said Ewenson. "Any abusive language from him?"
"No," the teen replied.
"Anything that was insulting to your age, your race, your ethnic background or religion," Ewenson asked.
"Not necessarily, no. Actually, I felt like I was being racialized, right? Just the fact that the door opened and the fact that he asked for my phone number. I've never been asked for my phone number."
Ewenson said any talk of the traffic stop being racist was just something the teen wanted the court to "take his word for" and there's nothing that would be considered racist from Harnett's behaviour.
"That's how I felt," the accused replied.
The teen repeatedly told Ewenson that he wasn't sure how he ended up in the neighbourhood. He said he was following his GPS to get to a party. He also said he didn't know who the third person in the back seat of the vehicle was, who had come with a friend.
Ewenson said it's unlikely there would be memory lapses after an event that was the "most traumatic, powerful" and "consequential" night of the teen's life.
"So looking back on it, you realize the story is ludicrous? The story doesn't make sense, does it?" Ewenson asked. "Everything for you is a mindless reaction."
The suspect said at the time he panicked and just decided to take off because he was afraid. The teen said looking back, he wishes his decision had been different.
"Look, to be frank to you, I've sat for two years in jail and I've thought about this over and over and over again," he said. "It's different when I think about it now and what I was going through at the moment."
Ewenson suggested it was more likely something illegal was inside the suspect vehicle that made fleeing a simple traffic stop worth the risk.
Closing arguments in the trial are scheduled for Thursday.
This report by The Canadian Press was first published Sept. 28, 2022.
'I'm not a monster': Teen suspect in death of Calgary officer takes stand at trial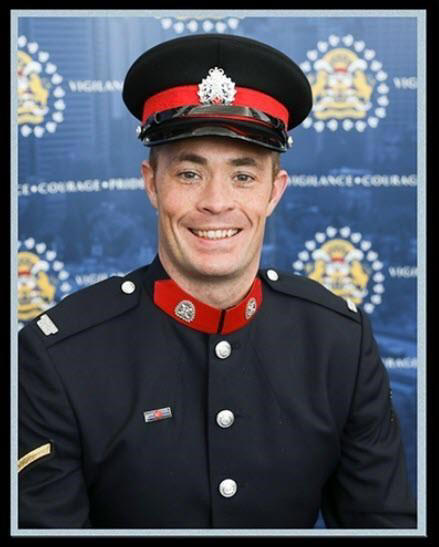 A Calgary teen charged with first-degree murder in the death of a police officer in a hit and run testified Tuesday he feared for his life when he took off in his vehicle with Sgt. Andrew Harnett holding on.
Harnett of the Calgary Police Service died in hospital on Dec. 31, 2020, after being dragged by a fleeing SUV and falling into the path of an oncoming car.
The suspect vehicle's alleged driver was 17 at the time. He turned 19 in January, but cannot be identified under the Youth Criminal Justice Act.
The accused took the witness stand in his own defence, describing an abusive childhood where his family moved 10 times over a decade between Montreal, Toronto and Calgary to get away from his birth father.
He said he, his mother and two older siblings lived mostly in homeless shelters during that time.
In his testimony, he described planning to go to a New Year's Eve party on the day of Harnett's death.
The vehicle was pulled over because it didn't have its lights on, court heard.
As the traffic stop continued and a second police car arrived, the youth said his anxiety level began to rise. When another officer and Harnett approached the vehicle, the accused said he panicked.
"I observed Sgt. Harnett had his hand on his gun and as soon as I seen that, I took off. I was scared. My anxiety was through the roof at that time," he said.
"I thought something bad was going to happen. I thought just the fact 'why would he have his hand on his gun?' I took off. I panicked. I was scared."
The teen described how Harnett leaned inside the car, holding on to the steering wheel and punching him in the head all the while yelling to "stop the car."
"The officer grabs onto my hair and starts punching. I'm getting punched and I'm getting punched. As I try to back away my foot hits the accelerator," he testified.
"It was chaotic, honestly. People are screaming. I feel I have no control. I'm thinking 'I'm done. I'm going to get dragged out and get killed or seriously injured.' I was trying to protect myself at this point."
The accused, wearing glasses with his hair pulled back in a ponytail, choked back tears several times during two hours of testimony.
He said he didn't even notice when Harnett fell away from the car window and immediately drove home to his basement suite.
"I just kept on driving. Honestly, I was thinking about myself, quite frankly. I wasn't thinking about the officer," he testified.
"I didn't think anything happened to him. I didn't think about him."
The teen said he decided to turn himself in after learning that Harnett had been killed. He said he regrets his actions and can only say he is sorry.
"I'm in jail for this. It's not easy. I feel like people sometimes look at me as a monster. I'm not a monster. I'm sorry for the situation," he said.
"For the rest of my life, I'm going to be known as someone who killed a police officer. No matter what happens. This is it."
The Crown is expected to cross-examine the accused on Wednesday, with closing arguments scheduled for Thursday.
Amir Abdulrahman, 20, a passenger in the vehicle, pleaded guilty last December to a lesser charge of manslaughter and was sentenced to five years in prison.
This report by The Canadian Press was first published Sept. 27, 2022.