Hootsuite to lay off 30 per cent of staff, begin global restructuring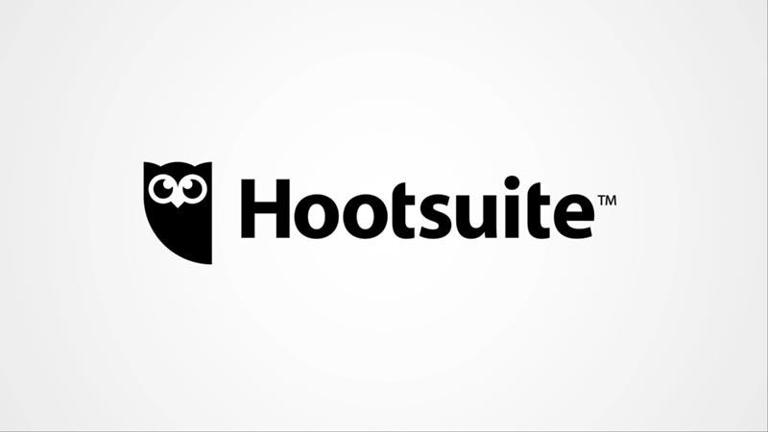 VANCOUVER — Hootsuite Inc. says it will lay off 30 per cent of its staff as part of a global restructuring.
The Vancouver-based social media business declined to answer questions about the exact number of staff laid off, but the most recent figures from financial data firm Refinitiv show the company employs about 1,000 people.
The company also did not say what triggered the job cuts, but tech companies as large as Shopify, Netflix and Clearco have conducted similar layoffs in recent weeks as investor interest in tech stocks has faded.
Hootsuite CEO Tom Keiser says the move will help the company once considered a darling in Canada's tech scene to realign itself with strategies that can make it successful.
He says Hootsuite needs to refocus, so it can drive efficiency, growth and financial sustainability.
In a statement, he said, "Today our focus is on our people, both those who are leaving us and those who are staying, and ensuring our customers continue to receive the support they need."
This report by The Canadian Press was first published Aug. 9, 2022.
The Canadian Press
Enbridge sells minority stake in seven pipelines to Indigenous communities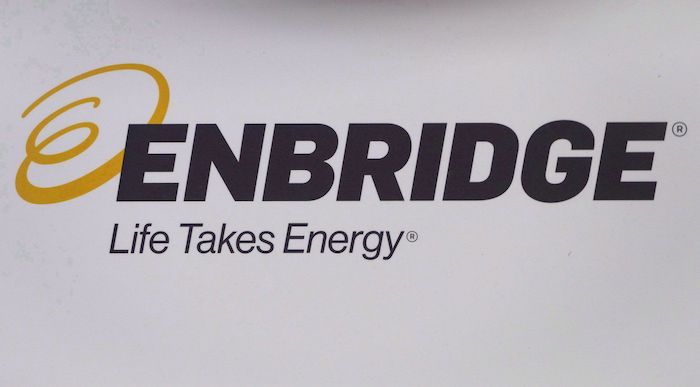 Calgary – Enbridge Inc. has signed a deal to sell a minority stake in seven pipelines in the Athabasca region of northern Alberta to a group of 23 First Nation and Métis communities for $1.12 billion.
The deal is the largest energy-related Indigenous economic partnership transaction in North America to date, according to Enbridge.
Athabasca Indigenous Investments (Aii), a limited partnership of 23 Treaty 6 and Treaty 8 First Nations and Métis communities, will manage the investment which includes an 11.57 per cent non-operating interest in the pipelines.
Aii said the deal is expected to bring in more than $10 million annually to the communities represented in the partnership.
The Alberta Indigenous Opportunities Corp., a provincial Crown corporation, said it provided a loan guarantee that enabled the communities to borrow the $250 million for their equity stake in the assets instead of contributing their own capital.
Enbridge chief executive Al Monaco said the partnership exemplifies how Enbridge and Indigenous communities can work together.
The pipelines included in the agreement are the Athabasca, Wood Buffalo/Athabasca Twin and associated tanks, Norlite Diluent, Waupisoo, Wood Buffalo, Woodland and the Woodland extension.
Aii president Justin Bourque said in the release Wednesday that the assets will "help enhance quality of life in our communities for many years to come."
Chief Greg Desjarlais of Frog Lake First Nation said in the statement that the investment supports economic sovereignty for the Athabasca region communities.
Enbridge said the assets are underpinned by long-life resources and long-term contracts, which provide highly predictable cash flows.
The deal is expected to close within the next month.
In March 2022, 16 Indigenous communities along the Coastal GasLink pipeline route signed option agreements for an equity stake in the project.
This report by The Canadian Press was first published Sept. 28, 2022.
Companies in this story: (TSX:ENB)
Apple Inc will manufacture iPhone 14 in India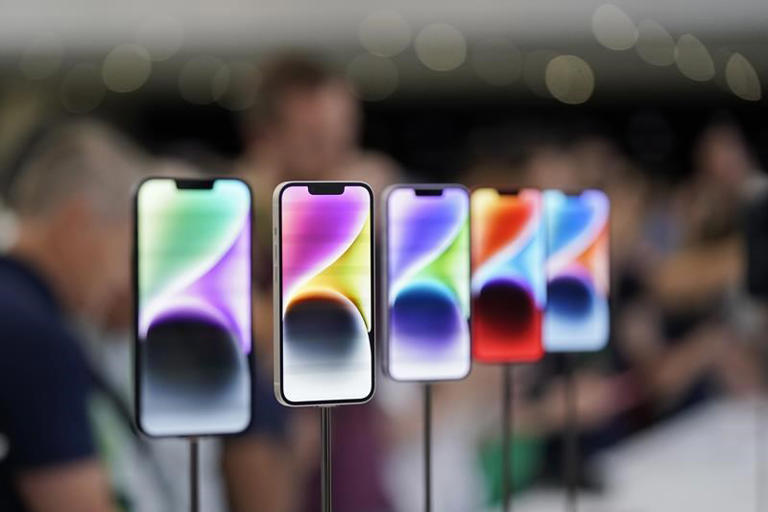 NEW DELHI (AP) — Apple Inc. will make its iPhone 14 in India, the company said on Monday, as manufacturers shift production from China amid geopolitical tensions and pandemic restrictions that have disrupted supply chains for many industries.
"The new iPhone 14 lineup introduces groundbreaking new technologies and important safety capabilities. We're excited to be manufacturing iPhone 14 in India," Apple said in a statement.
Apple unveiled its latest line-up of iPhones earlier this month. They will have improved cameras, faster processors and longer lasting batteries at the same prices as last year's models.
India is the world's second-largest smartphone market after China but Apple iPhone sales have struggled to capture a large share of the market against cheaper smartphones from competitors.
The announcement from the Cupertino, California-based company dovetails with Prime Minister Narendra Modi's push for local manufacturing, which has been a key goal for his government ever since he took office in 2014.
The tech company has bet big on India, where it first began manufacturing its iPhone SE in 2017 and has since continued to assemble a number of iPhone models there. Apple opened its online store for India two years ago, but the pandemic has delayed plans for a flagship store in India, according to local media reports.
The latest model will be shipped out by Foxconn, a major iPhone assembler, whose facilities are on the outskirts of Chennai, a city in southern India.
Apple is likely to shift about 5% of its iPhone 14 production to India from later this year, raising it to 25% by 2025, according to a JP Morgan report quoted by the Press Trust of India news agency.
The analysts expect that nearly a quarter of all Apple products to be manufactured outside China by 2025, compared to about 5% now. Supply chain risks like the stringent COVID-19 lockdowns seen in China are likely the trigger for such relocation efforts that will continue over the next two or three years, the report said.
"Apple has been trying to diversify its supply chain for a while, but these efforts have grown in the last two years over trade sanctions between the U.S. and China," said Sanyam Chaurasia, an analyst at Canalys.
Last year, the tech giant manufactured around 7 million iPhones in India. This news is likely to significantly increase India-made Apple smartphones, he added.
He said the plan to make more iPhones in India may also lead Apple to drop its prices for the Indian market, making it more competitive. "You can adopt a more aggressive pricing strategy if you manufacture locally," Chaurasia said.
Most of Apple Inc.'s smartphones and tablets are assembled by contractors with factories in China, but the company started asking them in 2020 to look at the possibility of moving some production to Southeast Asia or other places after repeated shutdowns to fight COVID-19 disrupted its global flow of products.
Apple hasn't released details, but news reports say the company planned to set up assembly of tablet computers and wireless earphones in Vietnam.
Other companies are keeping or expanding manufacturing in China to serve the domestic market while shifting export-oriented work to other countries due to rising wages and other costs, as well as the difficulty for foreign executives to visit China due to anti-COVID-19 travel restrictions.
___
AP Business Writer Joe McDonald in Beijing contributed.
Krutika Pathi, The Associated Press