Gilbert Gottfried, standup comic and actor, dies at 67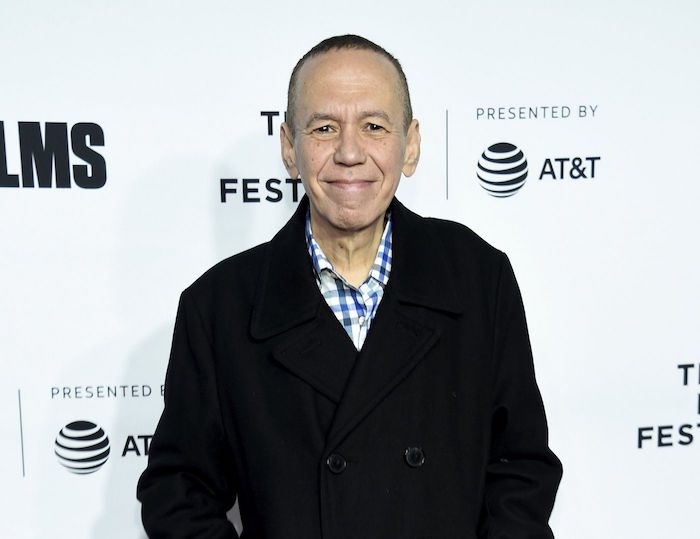 By Andrew Dalton in Los Angeles
LOS ANGELES (AP) — Gilbert Gottfried, the actor and legendary standup comic known for his raw, scorched voice and crude jokes, has died. He was 67.
Gottfried died from a rare genetic muscle disease that can trigger a dangerously abnormal heartbeat. his publicist and longtime friend Glenn Schwartz said in a statement.
"In addition to being the most iconic voice in comedy, Gilbert was a wonderful husband, brother, friend and father to his two young children. Although today is a sad day for all of us, please keep laughing as loud as possible in Gilbert's honor," his family said in a statement posted on Twitter.
Gottfried was a fiercely independent and intentionally bizarre comedian's comedian, as likely to clear a room with anti-comedy as he was to kill it with his jokes.
He first came to national attention with frequent appearances on MTV in its early days and with a brief stint in the cast of "Saturday Night Live" in the 1980s.
Gottfried also did frequent voice work for children's television and movies, most famously playing the parrot Iago in Disney's "Aladdin."
He was particularly fond of doing obscure and dated impressions for as long as he could milk them, including Groucho Marx, Bela Lugosi and Andrew "Dice" Clay.
In his early days at the club the Comedy Store in Hollywood, the managers would have him do his impression of then-little-known Jerry Seinfeld at the end of the night to get rid of lingering patrons.
Gottfried was especially beloved by his fellow comedians and performers.
"I am so sad to read about the passing of Gilbert Gottfried," actor Marlee Matlin said on Twitter. "Funny, politically incorrect but a softie on the inside. We met many times; he even pranked me on a plane, replacing my interpreter."
"Seinfeld" actor Jason Alexander tweeted that "Gilbert Gottfried made me laugh at times when laughter did not come easily. What a gift."
Gottfried was born in Brooklyn, the son of a hardware store owner and a stay-at-home mom. He began doing amateur standup at age 15.
"Gilbert's brand of humor was brash, shocking and frequently offensive, but the man behind the jokes was anything but," Gottfried's friend and podcast co-host Frank Santopadre said in a statement. "Those who loved and him were fortunate enough to share his orbit knew a person who was sweet, sensitive, surprisingly shy and filled with a childlike sense of playfulness and wonder."
Gottfried is survived by his wife Dara, sister Karen, 14-year-old daughter Lily and 12-year-old son Max.
CRTC renews CBC licensing for another five years, tweaks its mandate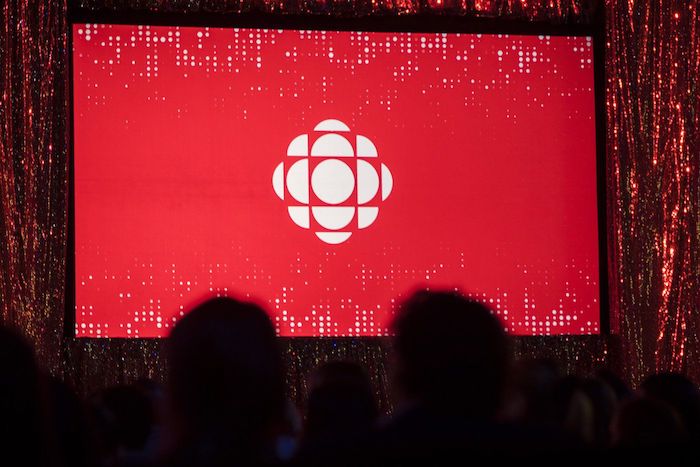 By Sarah Ritchie in Ottawa
The Canadian Radio-television and Telecommunications Commission said Wednesday that it is renewing CBC's licensing, with tweaks to its mandate that will make it spend money on programming produced by people with disabilities, Indigenous and racialized people and the LGBTQ community.
It's also clarifying that it "expects the CBC to maintain local, regional and national news broadcasts in a crisis or emergency on all of its audiovisual and audio services."
That's in response to the broadcaster's decision to replace local supper-hour and late newscasts across the country with its national programming in the early days of the pandemic.
CBC said at the time that it was dealing with staffing issues as some workers were off sick with COVID-19 and others were in isolation. The CRTC noted in its decision that the pandemic has increased demand for news, and "Canadians expect the CBC to disseminate and make available information in the event of an emergency."
The CRTC is dropping the requirement for CBC to maintain minimum thresholds of local programming in urban markets where Canadians have multiple options, but it's maintaining those thresholds in rural parts of the country.
The CBC asked to reduce the number of hours of local TV programming it needs to air per week in its English markets across the board, and to make that up in digital content.
The CRTC noted that actual hours of local programming on English TV stations dropped between 2014 and 2020, although they still meet the minimum requirements.
It said there is a higher risk that less local news would be broadcast in non-metropolitan markets if those requirements are dropped, naming "difficult access to high-speed internet" and "the lack of news bureaus in non-metropolitan areas" as reasons.
The commission says there has been a great deal of change in the media landscape since 2013, the last time the licence was renewed, and it's making changes to the CBC mandate to align with that.
It's setting out new rules to ensure the difference between news and information programming and "branded content" or advertising is clearly distinguished.
CBC will need to submit new reports to the CRTC on a range of topics including workforce diversity, privacy issues and perception and consultation.
The CRTC decision also noted the CBC's digital streaming services for audio and video didn't exist, or didn't exist in their current form, when the last licensing agreement was made.
"As part of its proposal, the CBC requested that it be able to count hours of content exhibited on some of its (digital media broadcasting undertakings) toward meeting its overall content exhibition requirements," the decision said.
However, the commission is instead including that digital content in the broadcaster's spending requirements on Canadian programming, giving the CBC the flexibility to count the cost of online content toward those quotas.
CBC and Radio-Canada's president and CEO said the broadcaster welcomes the CRTC announcement.
"We're pleased that the CRTC has, for the first time ever, recognized the significant contribution of our digital streaming services … to the Canadian content ecosystem," Catherine Tait said in a statement on Wednesday.
The main outcomes covered by the mandate include programming for Indigenous Peoples and diverse Canadians; creating and supporting access to Canadian content; ensuring access to local, regional and national news and information; accessibility of content; and accountability and transparency to the public.
Licences for radio, TV and multiplatform content in both English and French are valid until August 2027.
This report by The Canadian Press was first published June 22, 2022.
Cineplex introduces $1.50 booking fee for online ticket purchases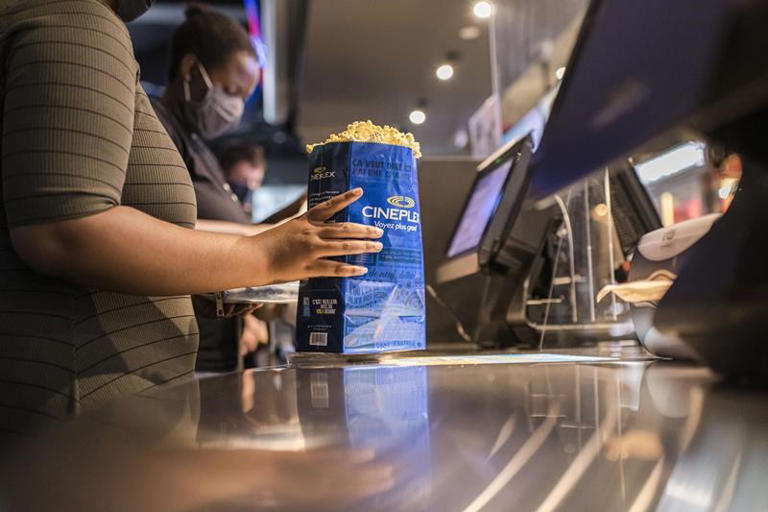 TORONTO — Moviegoers could be paying a little extra for a seat at a Cineplex theatre this summer.
Canada's largest film exhibitor says it has introduced a new $1.50 booking fee that applies to each ticket purchased through its mobile app and website.
The move comes as Cineplex representative Sarah Van Lange says the company looks to "further invest and evolve our digital infrastructure," including website upgrades.
However, not everyone will have to pay the new service charge.
Cineplex Inc. says purchases made in-person at the box office, ticket kiosks, or concession stands will not be subject to the fee, while members of the Scene Plus rewards program will pay a reduced $1 per ticket.
Members of CineClub, the company's monthly subscription program, will have the fee waived.
Service charges are a long-standing practice in the entertainment industry where concerts, live theatre and sporting events all add some form of a "convenience fee" to collect more revenue.
When Cineplex first introduced online ticket sales years ago, it charged a similar processing fee for each ticket. Eventually it eliminated the charge around the same time it began encouraging moviegoers to buy tickets in advance instead of waiting in line at the box office.
More recently, Cineplex has dabbled in other upcharge experiments that included charging an extra $2 for "prime seats" at a few of its busier theatres. It also tacked on an extra $1 to reserve seats at showings of "Star Wars: The Last Jedi" in 2017.
In the United States, most of the largest theatre chains already charge a fee for online ticket purchases.
Earlier this year U.S. chain AMC Theatres went a step further when it began testing "variable pricing" for tickets to the anticipated DC Comics movie "The Batman." The new cost added around US$1.50 to each ticket in some cities.
This report by The Canadian Press was first published June 21, 2022.
David Friend, The Canadian Press