'Freedom Convoy' organizer Tamara Lich released on bail, again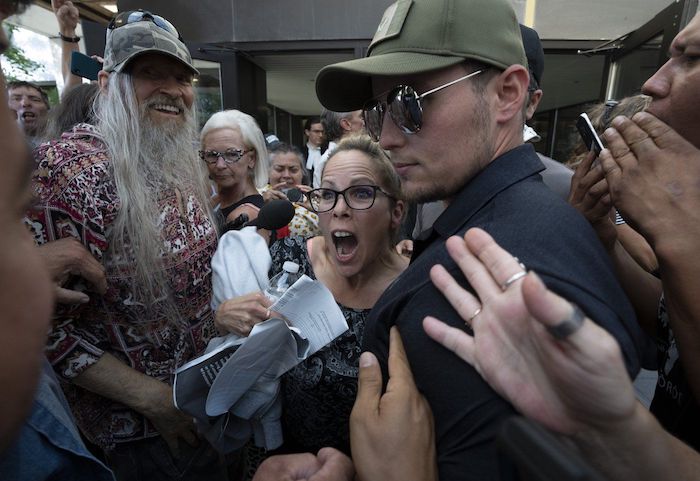 OTTAWA — "Freedom Convoy" organizer Tamara Lich was once again released from jail on Tuesday after a Ontario Superior Court judge found errors in the decision to revoke her bail two weeks ago.
Lich was mobbed outside the Ottawa courthouse with cheers and hugs from an enthusiastic group of about two dozen supporters.
They included familiar faces from the protest that gridlocked downtown Ottawa for three weeks earlier this, which saw crowds protesting COVID-19 restrictions, including vaccine mandates, and the Liberal government.
"We feel it's long overdue," Lich's lawyer, Lawrence Greenspon, said after his client's release.
Earlier Tuesday, Superior Court Justice Andrew Goodman gave Lich a stern warning before she was allowed to leave the courtroom.
"It must be crystal clear to you by now that the authorities are monitoring your every action," he told her. He added that should she return for another bail review, he thinks it would be unlikely that she would be released again.
Lich is charged with mischief, obstructing police, intimidation and counselling others to commit mischief for her role in the massive protest.
Initially arrested in February, Lich was released on bail the next month. She was then arrested on a Canada-wide warrant at the end of June for an alleged breach of her bail conditions, which forbade her from having contact with a long list of fellow convoy organizers without lawyers present.
Lich was photographed with one of the people on that list — Tom Marazzo — at an awards ceremony put on by the Justice Centre for Constitutional Freedoms in Toronto.
Lich received permission from the court to attend the gala, where she was treated as guest of honour and presented with a "Freedom Award" in recognition of her leadership during the convoy.
Justice of the Peace Paul Harris ordered her jailed until her trial, saying there was no evidence that lawyers were present and that the two were clearly not discussing her case.
On Tuesday, Goodman said the justice of the peace made several legal errors, including that her bail conditions didn't stipulate that she had to be discussing her case.
This report by The Canadian Press was first published July 26, 2022.
Laura Osman, The Canadian Press
Public hearings in Emergencies Act inquiry to start in September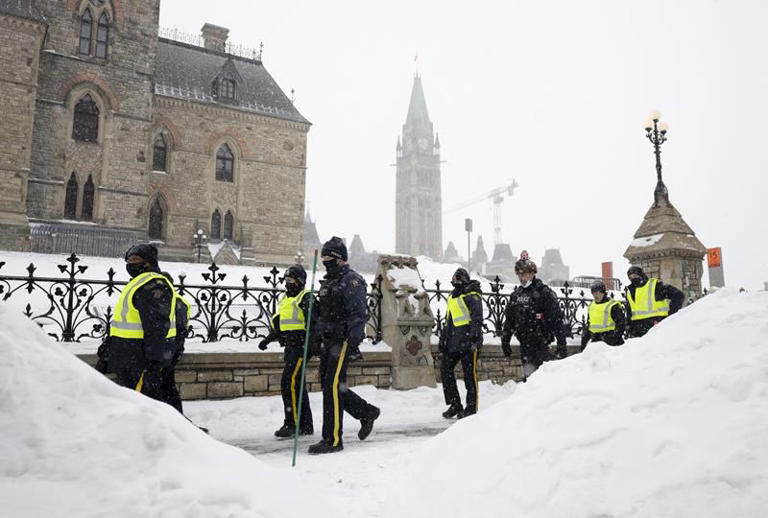 OTTAWA — The inquiry into Ottawa's unprecedented use of the Emergencies Act during protests in February will start its public hearings next month.
The Public Order Emergency Commission announced today that it expects the hearings to run from Sept. 19 until Oct. 28 at Library and Archives Canada in downtown Ottawa.
Commissioner Paul Rouleau said in a statement that he intends to hold the government to account and wants the inquiry to be as "open and transparent" as possible.
Hearings will be livestreamed online and members of the public will have opportunities to share their views, with a final report expected early next year.
Parties to the inquiry including "Freedom Convoy" organizers, police forces and all three levels of government are expected to testify and contribute documentary evidence on the invocation of the act in February.
The federal Liberals made the move amid border blockades and the occupation of downtown Ottawa by protesters demonstrating against COVID-19 vaccine mandates.
This report by The Canadian Press was first published Aug. 15, 2022.
The Canadian Press
Convoy Lawyer details how trucks were moving BEFORE PM Trudeau invoked Emergency Measures Act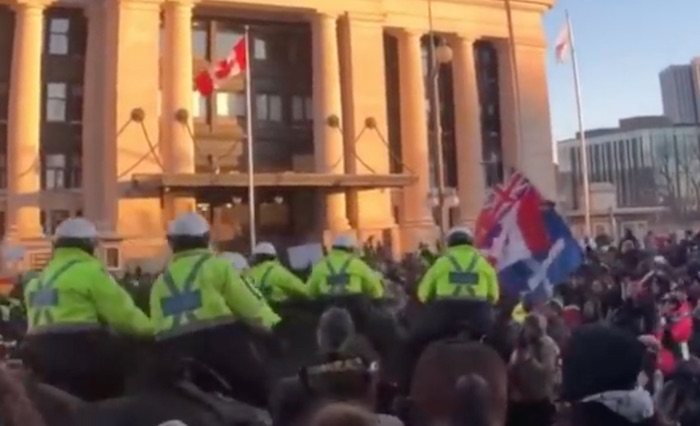 CBC news is reporting that court documents indicate "On the night before Justin Trudeau took the historic step of invoking the Emergencies Act during last February's Freedom Convoy occupation of Ottawa, the prime minister's national security and intelligence adviser told cabinet there was "potential for a breakthrough," "
This has come to light thanks to court challenges from civil liberties groups who claim the federal government went too far by invoking the Emergencies Measures Act.
Various media outlets are reporting it was unclear whether the truckers would hold up their end of the deal negotiated with the City of Ottawa. However an interview by commentator Viva Frei with Keith Wilson, lead lawyer for the Freedom Convoy makes it clear, trucks were already moving before the act was invoked.
The link above will take you to the youtube page of Viva Frei for a fascinating full length interview with Keith Wilson who talks about his 19 days in downtown Ottawa during the Freedom Convoy where he lead a team of lawyers representing the leaders of the trucker convoy in their dealings with the police, and the City of Ottawa.
Below is an 18 minute segment of that interview which focusses on the days immediately prior to the invocation of the Emergencies Measures Act. Wilson details how when tensions were building, he tapped former Newfoundland Premier Brian Peckford who helped to make a critical link to the office of the Mayor of Ottawa. He goes on to share how the early meetings lead to an agreement to move all the trucks out of the downtown core to Wellington (in front of Parliament Hill), another road nearby, or a couple of areas on the outskirts of Ottawa. The truckers would then have been bussed daily to Parliament Hill where they could join the ongoing demonstration.
As you'll see in this video, the trucks were already moving before PM Justin Trudeau invoked the Emergency Measures Act.