Fiscal room tightening as economy teeters, associate finance minister says
By Mia Rabson in Hamilton
Canada's associate finance minister says it's going to be a "turbulent" year for the economy, but Randy Boissonault insists the government still has some spending room for big priorities including a new health-care deal with the provinces.
Boissonnault was speaking before the cabinet meets on the second of a three-day cabinet retreat in Hamilton, Ont. Finance Minister Chrystia Freeland is set to give an economic update to cabinet later Tuesday.
"There's lots of uncertainty," Boissonnault said. "So we're going to be watching this every step of the way as we get ready for budget (2023). We still have fiscal room to be able to do the things we need to do but the fiscal room has tightened."
He said the war in Ukraine and inflation are among the issues causing both uncertainty and economic harm.
On Monday, a joint report from the Business Council of Canada and Bennett Jones warned that the fiscal forecast laid out in the last federal budget and the fall economic statement was likely too rosy.
The report, written by former Bank of Canada governor David Dodge and former Liberal finance policy adviser Robert Asselin, said the government's forecast was based on a "plausible but optimistic" set of economic and interest-rate assumptions that are unlikely to come true.
They warn there is a "high likelihood of a more severe recession" this year and that the Liberal promises on everything from health-care funding and enhanced national defence spending to infrastructure improvements and climate change are going to cost a lot more than projected.
Boissonnault said that report is one of many the government will look to as it makes its economic forecast ahead of the next budget. He said he thinks the fiscal reality will fall somewhere between the best- and worst-case scenarios laid out in the fall economic statement.
Prime Minister Justin Trudeau has said affordability and making Canada competitive were his priorities heading into this cabinet meeting.
Ongoing talks with the provinces for a new health funding deal are also front and centre and are one of the issues that could change the government's spending plans. The provinces have asked for billions over the next decade to bring their health systems back from the brink of collapse.
Ottawa is insisting on accountability for any new health funding and Trudeau has not publicly committed to meet the premiers' demands.
Trudeau started his day Tuesday meeting with Hamilton Mayor Andrea Horwath, the former leader of Ontario's NDP. The pair said housing was among their chief topics of conversation.
Housing prices and a lack of affordable housing in particular have become a key issue for governments at every level.
The cabinet meeting in Hamilton comes as it prepares for the return of Parliament next week. The industrial city, known predominantly as a steel town, is also one of the most competitive politically, particularly between the Liberals the NDP. The Liberals won three of the four seats in Hamilton proper in 2021, edging out the NDP in one seat that party had held since 2006.
Cabinet was also given a sharp reminder of the loud opposition they face among a group known as the "freedom convoy." A small protest greeted Trudeau Monday afternoon as he arrived.
A larger group, about three dozen or so, returned in the evening, where they waved flags, yelled and set off fireworks — including some they appeared to aim at the building.
Most disbanded by 11 p.m. but at least one protester spent most of the night honking his horn off and on, reminiscent of the air horns from the big rigs that blocked much of downtown Ottawa for three weeks almost a year ago.
This coming weekend will mark the one-year anniversary of the convoy's arrival in Ottawa. The weeks-long blockade and accompanying blockades at several border crossings prompted Trudeau to invoke the Emergencies Act for the first time since it replaced the War Measures Act in 1988.
The final report from the public inquiry into that decision is due in February.
This report by The Canadian Press was first published Jan. 24, 2023.
Immigration increase alone won't fix the labour market, experts say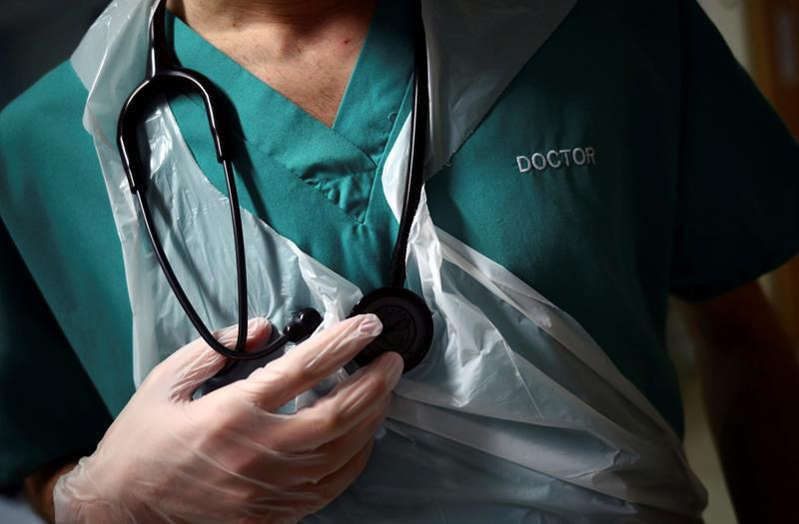 By Rosa Saba
Experts say Canada's plan to increase immigration may ease some pressures in the labour market, but bigger changes are needed to ensure new permanent residents are matched with the jobs that most need filling.
With the unemployment rate at historic lows, many companies are "starved" for workers, and new immigrants will help fill some of the need, said Ravi Jain, principal at Jain Immigration Law and co-founder of the Canadian Immigration Lawyers Association.
The federal government's new immigration plan calls for the admission of 1.45 million more new permanent residents over the next three years, beginning with 465,000 in 2023 and reaching 500,000 in 2025. That's compared with 341,000 in 2019.
According to Immigration, Refugees and Citizenship Canada, the plan is intended to help attract labour in key sectors, including healthcare, skilled trades, manufacturing and technology.
"It's clear that there are real gaps, real demands, and real needs," said Naomi Alboim, a senior policy fellow at Toronto Metropolitan University and a former Ontario Deputy Minister of Immigration.
But upping immigration levels is just one way to begin addressing those needs, she said — the government's plan should be part of a wider initiative to address temporary workers, international students and a larger range of jobs.
Change is needed to ensure new Canadians are well-matched to jobs that maximize their skills, qualifications and experience, said Alboim.
Recent immigrants are less likely to see their skills and education utilized than Canadian-born workers, Statistics Canada said, and new and recent immigrants are overrepresented in certain industries, including transportation and warehousing, and accommodation and food services.
Government policies have created a mismatch between the specific skills employers are looking for and the skills of immigrants being approved, Toronto immigration lawyer Sergio Karas said.
Some of this mismatch begins with international students, said Karas. Though many international students plan to become permanent residents after they graduate, many of them aren't in programs for jobs that are in demand by immigration policies, like healthcare or trades, he said.
International students and temporary foreign workers (TFWs) have made up an increasingly large portion of Canada's economic immigrants, or those selected for their contribution to the economy, who made up more than half of recent immigrants in 2021, Statistics Canada said.
In 2020, 67 per cent of the country's principal applicants in the economic class were previously temporary foreign workers or international students, the agency said.
But that 67 per cent is a relatively small portion of all the temporary workers and international students in Canada, said Alboim. Canada had 777,000 TFW work permit holders in 2021, and almost 622,000 international students that year, Statistics Canada said.
Canada's dependence on temporary workers to fill long-term gaps is a huge problem, said Alboim. It creates little incentive to improve wages, conditions or supports for temporary workers, she said.
Federal immigration policy seems laser-focused on jobs requiring higher levels of training and education, said Alboim, a barrier to permanent residency for many TFWs and international students.
That's despite the fact that much of Canada's labour shortage is in jobs that require lower levels of education or experience, jobs that many temporary workers and students take on, said Alboim.
The federal government should expand its scope to prioritize more of these kinds of jobs, she said.
"There are way, way, way more people here now with temporary status that will never be able to transition to permanent residency, assuming they want to, unless the rules for permanent residency are changed to recognize that we actually need them too," she said.
However, not all the onus lies on the federal government, Jain said. One ongoing problem has been immigrants' credentials not being recognized in Canada, and while there have been some recent changes aimed at improving that, more needs to be done, he said. These credentials are the jurisdiction of provinces and territories, not Ottawa.
Provincial and regional immigration programs often do a better job of bringing in workers who can meet a wide range of labour needs including in lower-skill jobs, Alboim said, noting those programs are set to increase under the federal government's plan.
A legislative amendment recently gave the minister of immigration the power to select immigrants for Express Entry programs based on specific qualities like occupation, but currently Alboim anticipates that use of that power will be focused on higher-level jobs.
"(There are) real needs at the high end, which immigration should certainly be focused on, but not exclusively," she said.
Jain agreed.
"My worry is that if the targeted draws get too heavy, like if it's weighted too much in terms of the proportion of people coming in, then I worry that some of these other folks will get marginalized," he said.
"There needs to be some kind of a balance."
— With files from Lee Berthiaume
This report by The Canadian Press was first published Jan. 19, 2023.
Popular roller-coaster at West Edmonton Mall amusement park to be removed
Canada's largest shopping centre says a popular roller-coaster at its amusement park is being removed after nearly 40 years in operation.
West Edmonton Mall's vice-president of parks and attractions says in a statement that while the Mindbender will be missed, the mall is excited to announce it is working on new plans for the site.
The Mindbender was known as the world's tallest and longest indoor, triple-loop roller-coaster.
In 1986, three people were killed on the roller-coaster, which forced the mall to shut it down for a year for safety modifications.
Galaxyland initially opened in 1983, but was known as Fantasyland until 1995.
The indoor amusement park partnered with Hasbro in 2022 and features attractions licensed from the franchise.
This report by The Canadian Press was first published Jan. 30, 2023.